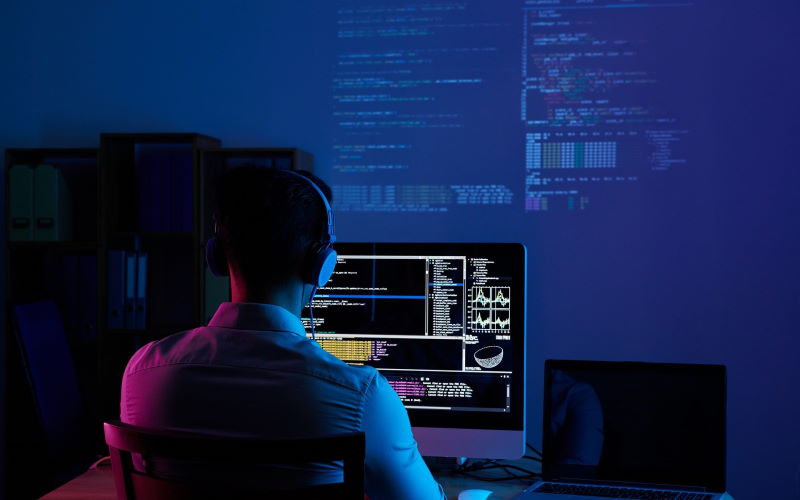 Monitoring your IT infrastructure can be a time-consuming and tedious task. But it doesn't have to be. Automation and algorithms are now available that make monitoring your IT infrastructure simple, seamless, and efficient.
In this blog post, we'll examine some of the best practices for monitoring your IT infrastructure with automation & algorithm technology, as well as the benefits they offer to you as an organization. To monitor your IT infrastructure, follow these four steps:
1. Find the Function you Want to Monitor 
Before you do anything, you have to know what function(s) you want to monitor. Your monitoring options include Performance monitoring, including infrastructure-wide latency and throughput Monitoring of your cloud-based applications and servers such as SQL, Exchange, Sharepoint, and custom-developed web services.
Now that you know what type of monitoring you need, decide on the tools and platforms you want to use. For some monitoring needs, standard tools such as SNMP may be sufficient. But for more complex tasks, a cloud-based monitoring service is a better option due to its expertise and built-in intelligence.
2. Determine the Metric you Would Like to Monitor for That Function 
Once you know what type of monitoring you want, decide on the metric(s) to provide the information you need. For example, consider the observability in software.
Software observability lets you know what is happening with your software in real-time. This cannot be easy to obtain without a high-performance monitoring platform explicitly designed for the task at hand.
Latency is an important metric when it comes to measuring performance. Latency can be measurable in microseconds (one-millionth of a second). Many cloud-based services utilize intelligent algorithms and machine learning to detect performance anomalies and provide alerts.
You can combine automation and algorithms to create an effective IT monitoring strategy, but how do you get them to play together nicely?
You want your existing tools such as Nagios, Microsoft System Center Operations Manager (SCOM), or Tivoli Network Manager (TNM) to work with your new platform. These tools should use the same data sources and provide you with a consolidated view of all IT infrastructure, not just part of it.
3. Determine the Threshold Values you Want to be Alerted if the Metric is Breached
Finally, determine the threshold values you want for your metric. If a breach of a threshold occurs, you will need to be alerted via email or SMS message so you can take appropriate action to resolve the issue. Also, consider configuring the alerting.
Setting up alerts is an important step that ensures you are notified when a metric breaches one of your set threshold values. Each monitoring platform is different, so consult with your vendor to configure alerts for your specific tools and platforms.
If you don't want per-incident alerting, you may want to consider setting up an availability dashboard in your monitoring software. This dashboard will let you know at a glance how your services are performing in real-time, allowing you to take proactive action when necessary.
4. Formulate a Logical Response to the Threshold and Raise an Alert or Send a Notification If the Metric is Breached
Automation tools can automate many of your standard responses to incidents, which will save you time and effort in the long run. For example, an automation tool can automatically escalate the incident when it is not assigned to someone on call if a reply requires escalation. Or, if physical access is needed to resolve an issue, an automation tool can notify an engineer to meet a technician at the site.
IT infrastructure is a powerful tool for any business. This is why proper monitoring is essential. In the modern world, this is possible by utilizing automation and algorithms. Consider following the proper steps in going about it, and the whole monitoring mission will be accurate.
Cover Image by Innova Labs from Pixabay