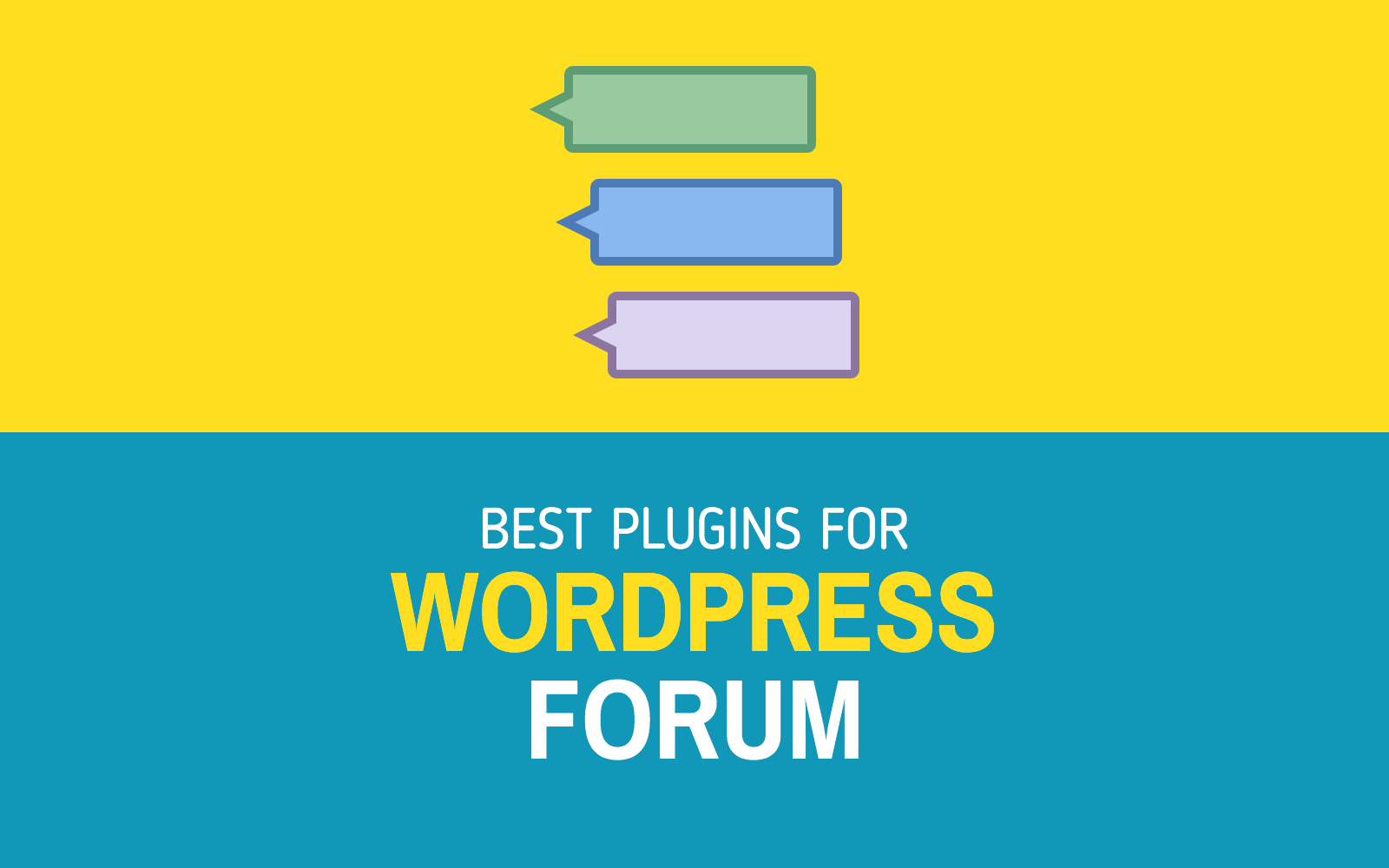 Do you have a website built with WordPress? Okay, this is great, but you shouldn't stop here. Take things to the next level by allowing your audience to reflect on the content. They will not only get a better feel for your site but also become more acquainted with you and other members of your community.
Creating a forum is a fun way to let a community exchange views and thoughts about the content or topics on your website. However, normally you would have to put a lot of time into planning and creating a forum. This is where plugins come in!
Some website owners make their posts private using plugins like My Private Site. Others completely close their sites to the public. Private content comes in handy when you are running a membership site with paid articles. If you'd rather limit your WordPress posts to specific people than share them with anyone, this blog post can help you get the hang of how this works.
Plugins can make it easier for you to create discussion forums on WordPress. However, you need to choose the right ones that work best for your site. We have assembled the best forum plugins for WordPress today:

Despite being one of the oldest WordPress forum plugins, bbPress is still growing in popularity. That's because it is simple and easy to implement. Nonetheless, it has all the functions you could ever need for a WordPress forum. It's all about the 'Code is Poetry' principle which makes this forum plugin light and fast.
This amazing plugin can integrate with a wide range of WordPress themes without affecting the website loading speed. There are also plenty of customizable templates to choose from. The installation and setup process is quite simple.
However, it should be noted that this is a core plugin with basic features only. So, those seeking more power will need additional extensions installed.

With this open-source WordPress forum plugin, you can create your social network according to your preference. This means you can build a community with multiple networking options, activity streams, and user profiles. Just as with Facebook, users can get notifications, add friends, create groups, send private messages, and much more.
On top of that, this highly customizable plugin is completely free and can be used with bbPress to create an online forum. It is no surprise given that these plugins come from the same company.
BuddyPress is particularly suitable for student communities, campuses, and niche interest groups.
If you are looking for a modern and feature-rich WordPress forum plugin to build an awesome community, look no further. wpForo will live up to your expectations with its incredible premium add-ons:
Embeds
Ads Manager
Advanced Attachments
Private Messages
Blog Cross-Posting
This free plugin is great for both large and small communities. It is comprised of three different layouts including Question & Answer, Simplified and Extended. While the simplified layout features a light design, the extended option is suited for those who prefer a classic forum style.

Some online communities prefer a Q&A-style forum. This plugin is suitable for them in particular because it's tailored to the needs of Q&A communities. It is actually developed with online communities, such as Quora and Stack Overflow, in mind. If you are interested in creating an active and strong community on your site, this is a safe bet.
The plugin enables users to filter, order, submit, delete, and edit comments, questions, and answers. Besides, they can add sticky questions and follow different topics. DW Question & Answer also features an exceptional email notification system and supports more than 10 languages.
Other features worth mentioning include instant search, Captcha support, numerous shortcodes, as well as extensive plugin and documentation updates. While you can use this plugin for free, a premium version will give you access to more features like custom leaderboards, widgets and markdowns, among other premium options.

As the name suggests, this is a very simple solution for creating a WordPress forum. Whether you're looking to craft a big public arena or a small discussion forum, this plugin allows you to do it quickly and easily. It's really fast, light, flexible, and intuitive.
The templates and themes are highly customizable, so just about anyone can create a forum exactly to their liking. With this WordPress plugin, you can build unlimited forum groups and sub-forums – either public or private. This is possible thanks to a solid plugin structure and permission system that supports extended profiles.
Best of all, Simple Press includes a free version for users on a budget. It is fairly basic though, so you will have to sign up for a premium plan in order to use advanced functionalities.
Final Thoughts
Now that you know what are the best WordPress forum plugins, all you need to do is install those that best suit your needs. Give your users the chance to talk about what's important to them, and build a community around your site. This will help you interact with your readers, get an idea of what they are thinking about, and tailor your web pages accordingly.
If you have not yet started, why not setup your own blog with WordPress and let your creative juices flow in form of engaging online content?