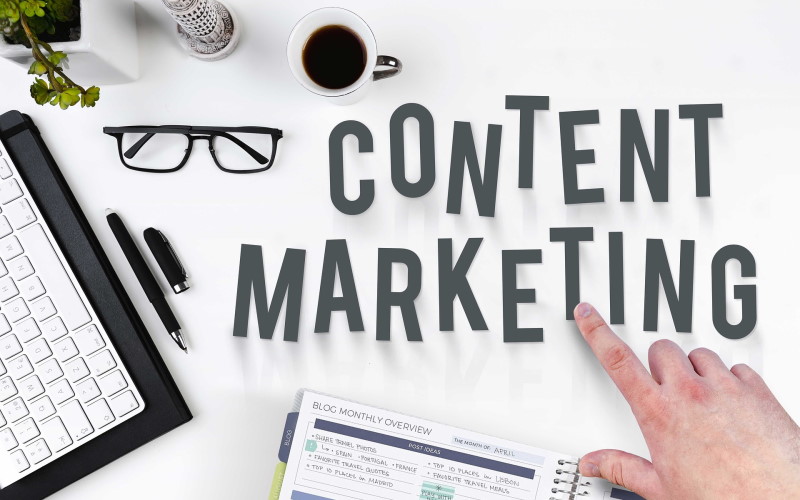 Software as a service (SaaS) is a contemporary business model into which many software developers venture. It is also referred to as on-demand software. However, much like other service providers, SaaS companies today should launch their business websites in creative and appealing ways. Content marketing is one concrete technique to do that. 
The digital revolution urges businesses from diverse industries to take advantage of SaaS in their operations and achieve business goals. However, many other SaaS companies are offering the same service as yours. One of the best ways to acquire customer trust and loyalty is to provide high-quality information in your content. This can be made possible when you seek assistance from SEO professionals like Amplifyed and other service providers.  
Furthermore, you may consider the following content marketing tips to place your SaaS company ahead of the competition:
1. Address A Problem  
Content is king, and this is unarguably true. If you want to launch successful content marketing for SaaS, you have to get into the good side of your customers. One effective way is to help them address their problems and issues. Websites, blog posts, and other sources that offer solutions to problems are considered respectable and high-authority sites for browsers and users.
Depending on your type of software, make sure to look for issues that are relevant to the service you're offering. Whether you're targeting individuals or businesses, study what issues they're commonly experiencing with their software or systems. Create and publish content that offers insightful tips while inserting to pitch your software in a good light.
Establish your content in a way that provides value to your customers and readers. Share your knowledge to help others feel better, do their jobs better, and live better. Create your content with your target audience in mind. However, content marketing should be diverse and work for any industry. This means that even other people from other industries should find your content relevant and helpful. This allows them to recommend your site and service to people they know in your industry.
When creating content, consider what your customers or clients often ask you. Discover their pain points. You may also place yourself in your readers' shoes and see which topics and issues should be addressed by SaaS companies. Although you'll develop various topics, publishing specific content based on one topic in every article is best. You might want to provide an example, a case study, or mention statistics. Answer questions online, and your readers will depend highly on you.
2. Decide What Content You Want To Publish  
Before creating content, you should determine what content you want to publish. Content comes in different forms, such as emails, blogs, articles, newsletters, eBooks, video content, webinars, etc. As a SaaS company, provide the type of content that's most preferred by your target market.  
Content doesn't have to be limited to one type, as you can create different content depending on your customers' needs. For instance, you can hold free webinars to discuss how your software works. Likewise, publish blog posts about the different issues your software can mitigate.
By diversifying your content types, you attract more viewers and followers. This enables you to target a wide range of audiences because some might prefer watching visuals than reading texts. Whatever post or content strategy you use, ensure they're designed and created in high-quality formats.
3. Use Data As Reference  
The content you create depends entirely on the data you have. An effective content marketing strategy doesn't require any secret ingredient. Sometimes, you can determine the best one through the data available. Creating content based on customer feedback is also a great idea.
The key is to gather data from your readers and customers. Develop content that addresses the recurring problems of customers. Hand out surveys on your email lists and study how your target readers react to your blog posts. You can leverage data analytics and metrics to determine which topics have the greatest number of views and engagement rates.  
Instead of generic articles that try to squeeze keywords, think about writing reports on company leadership, hosting statistics, and writing articles that engage people. Create valuable, unique, educational content by balancing quantitative and qualitative data.
4. Always Include Visuals  
Words and texts are crucial in your content marketing strategies but don't overlook the importance of visuals and graphics. After all, people are naturally visual beings. Besides, incorporating high-quality images and videos can make your content stand out more. This also boosts your website design.  
The importance of including eye-catching images in content cannot be overstated; thus, incorporate diverse shapes and forms into your content. For example, utilize charts and insert tables when necessary. These visuals can support your texts, especially when explaining financial or technical data that comes with numbers.
Moreover, include infographics whenever possible. Likewise, don't shy away from using videos as content. However, ensure that all these media forms come with fast crawl speeds so your readers will have a pleasant user experience.
Related: Sites to Download Free Images
Conclusion  
Considering many factors when developing a content marketing strategy is an excellent move. Therefore, ensure that everything from design to distribution is noted and prioritize your overall marketing and business goals to stay competitive as a SaaS company.