In this article, we bring to you a collection of some of the best professional PowerPoint templates. Having a professional presentation template can make your work a lot easier. Featuring a consistent style, suitable fonts and colors, it provides you with the visual support that your content needs.
Whether you're pitching to your clients or preparing slides for a team meeting, you can create engaging and memorable presentations using these templates. Crafted by professional designers, these PowerPoint templates are easily customizable, have modern slide designs and also include vector icons and graphics to make your content interesting.
Free Professional PowerPoint Templates
To start with, you will find professional PowerPoint templates available for free download. Many of these templates are editable in Google Slides as well, while some are compatible with Canva too. All these templates come with a complete set of slides and allow free personal and/or commercial usage.
1. Sequence – Free Multipurpose PowerPoint Template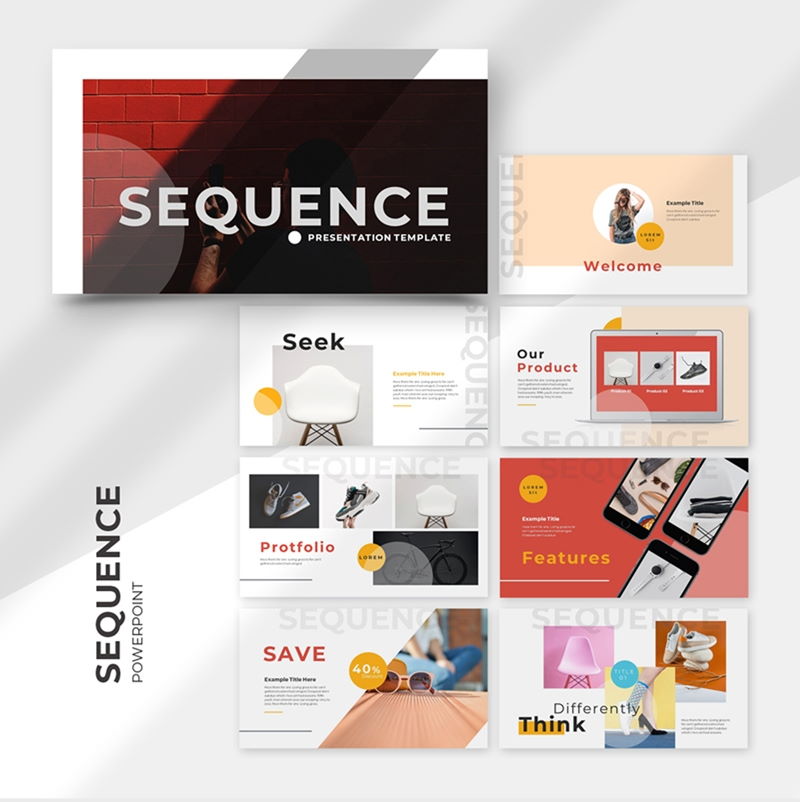 Sequence PowerPoint template comes with 27 unique slides based on a master slide system and drag and drop image placeholders for easy editing. It has a professional, creative and modern design with impactful typography and attractive colors. This is a free multipurpose template and can be used by professionals, agencies and businesses alike.
2. Wide Awake – Professional Free PowerPoint Template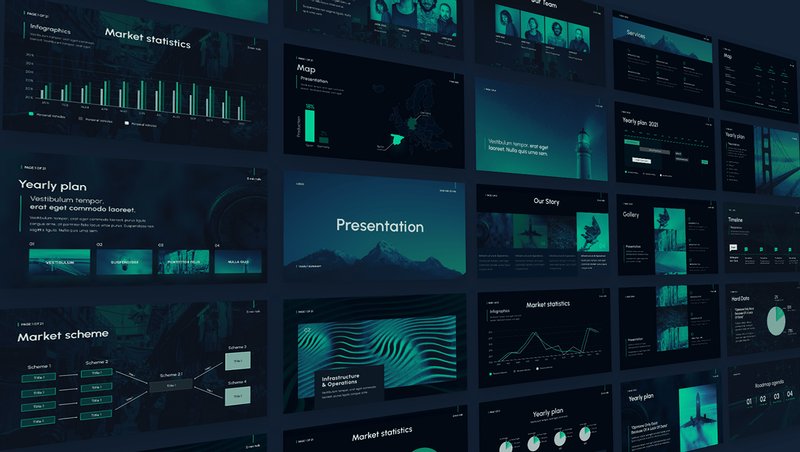 Wide Awake PowerPoint template comes with 50 professionally designed slides in full HD resolution. It features a dark theme with duotone gradient effect on images. A PSD file is also supplied with the download that you can use to apply the same filter to your images.
It includes slides for business plans, market research with charts and graphs, product marketing, UX design, user persona and more making it ideal for pitching your product idea and presenting business plans to your audience.
3. Professional Management Consulting PowerPoint Template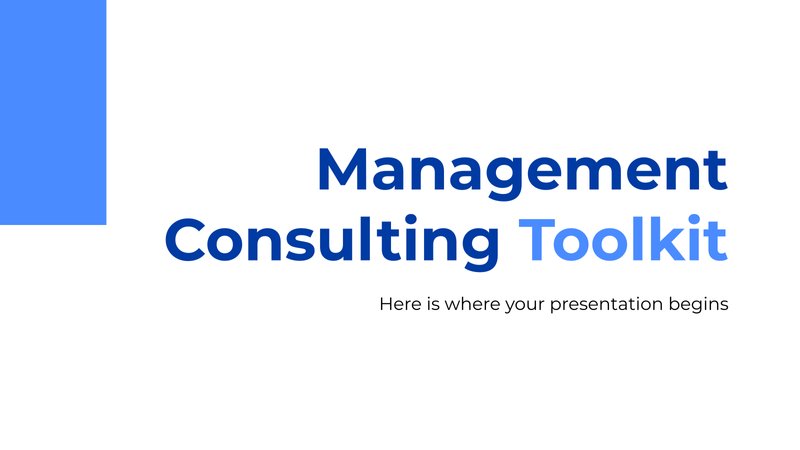 Any professional or agency engaged in management consulting can benefit from this free presentation toolkit for PowerPoint and Google Slides. Designed to promote your services to possible clients, it comes with 33 different slides with an easy-to-understand layout and a white and blue palette that will help build trust.
4. Power – Free Minimal & Modern PowerPoint Template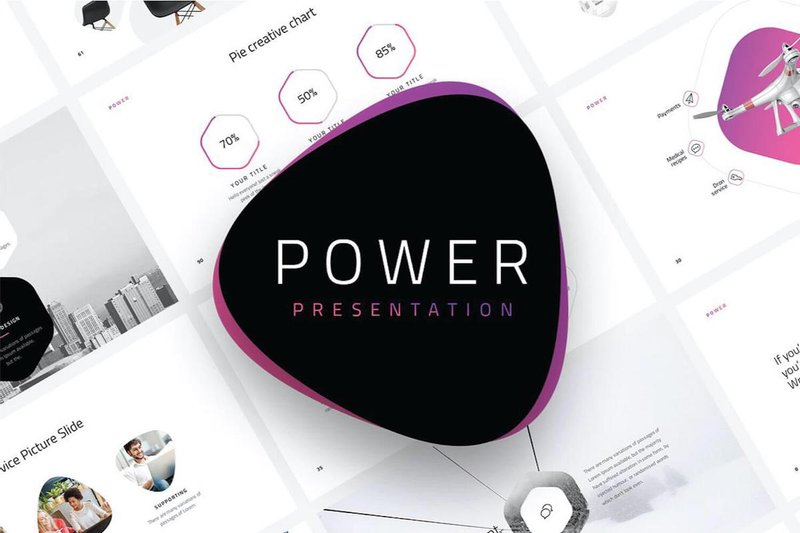 Power is a modern and minimal PowerPoint template. This free template has a massive library of over 120 slides in 16:9 widescreen format. It offers a variety of features including creative photo layouts with drag and drop placeholders, diagrams, maps, device mockups, animations, icons and much more to help you present your idea in a professional way.
5. Free Professional Infographic PowerPoint Template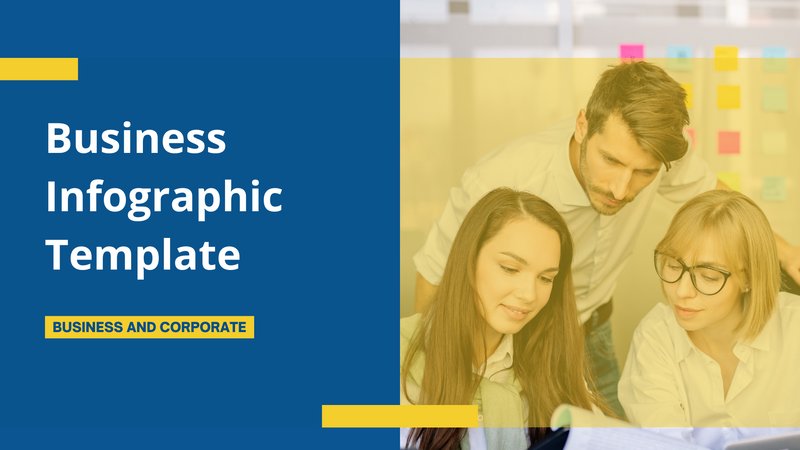 With this free professional infographic PowerPoint template, you can present your business data in a more clear and compelling way. On downloading, you'll get 25+ ready-made slides to customize as you see fit. These slides will complement any presentation or report where you need to present statistics with graphs, charts and pictograms. It works with Google Slides and Canva as well.
6. Hendrix – Modern Dark Presentation Template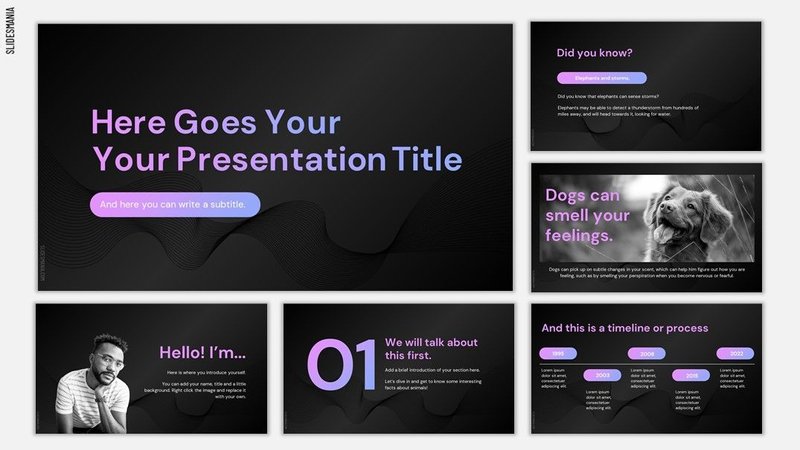 Hendrix is a modern template with a dark background and vibrant gradients. It comes with 21 professionally designed slides that can be used to talk about technology, to present data or even to pitch your business idea. Available for free download as PowerPoint template and can also be used it with Google Slides.
7. Simple Professional Virtual Meeting PowerPoint Template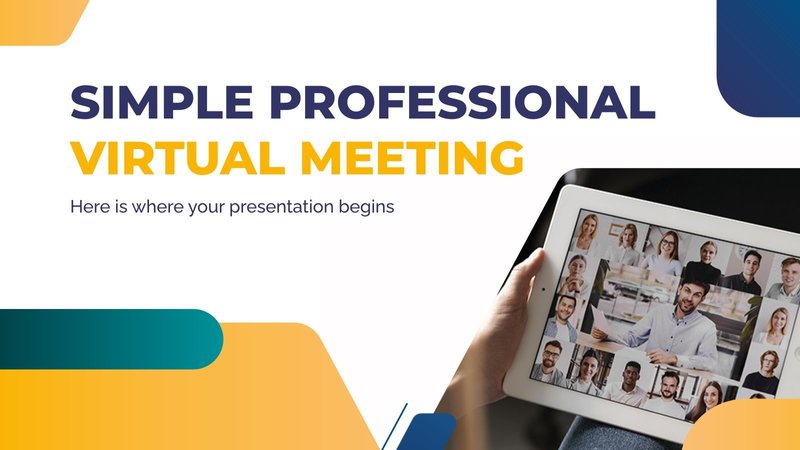 Make your virtual team meetings more appealing with this simple and professional PowerPoint template. There are 24 different slides including slides for project timeline, checklist, KPI dashboard, RAID summary and status report all illustrated with icons making it suitable for team sync ups. All the slides have a to-the-point design accentuated with modern colors and gradients. The template is available for both Microsoft PowerPoint and Google Slides.
8. Professional Marketing Google Slides & PPT Template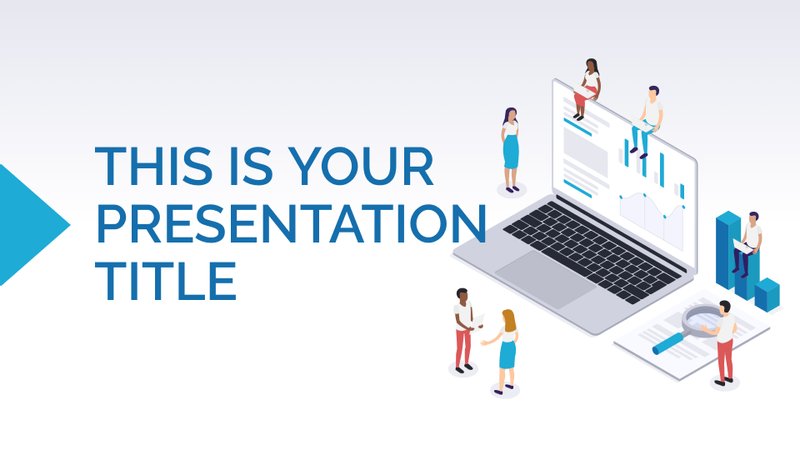 Another free and professional PowerPoint template ideal for marketing plan and business strategy presentations. Use of isometric vector illustrations related to business, marketing and technology make the slides stand out. It includes 25 slides with different styles of graphs, charts and tables to complement your content. Also available for Google Slides.
9. Technology Consulting Free PPT Template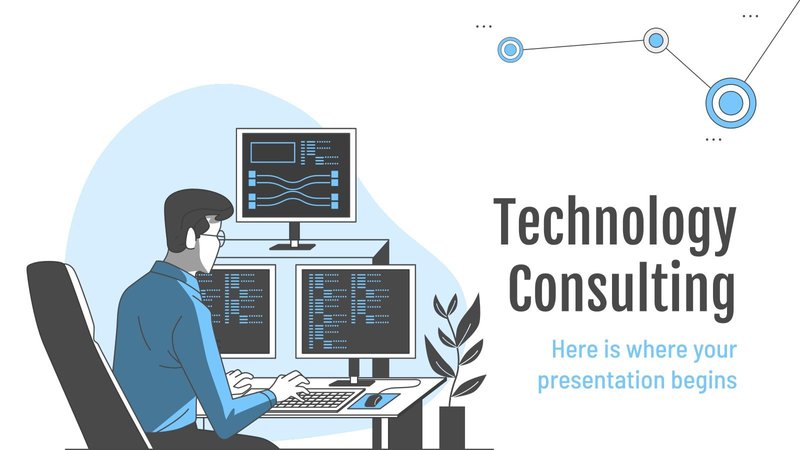 If you are working on getting new clients for your tech consulting business, then you will find this consulting sales pitch deck for PowerPoint useful. It features 29 professional slides with tech related illustrations and backgrounds. The template is available in five colors: blue, pink, orange, green and purple. Editable in Google Slides as well.
10. Professional & Elegant Free PowerPoint Template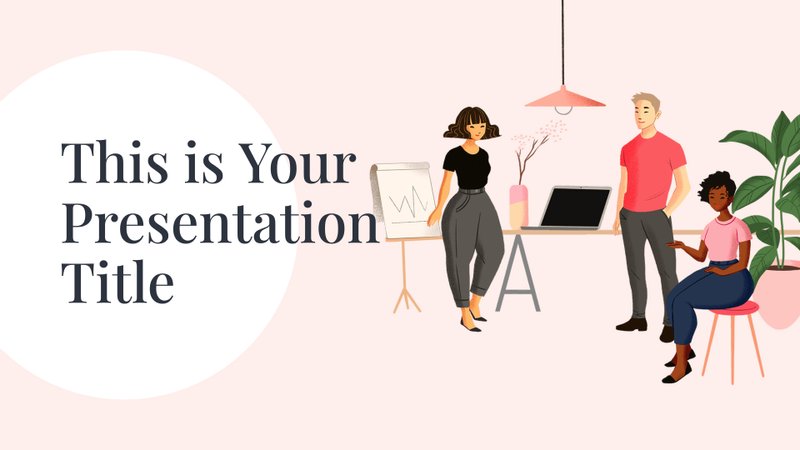 An elegant and polished presentation template to help you communicate your ideas successfully. With illustrated scenes of people at work, neutral colors and beautiful typography, you can get your professional presentation ready in half the time. Free to download as Microsoft PowerPoint (.PPTX) file and also editable in Google Slides.
11. Free Corporate PowerPoint Template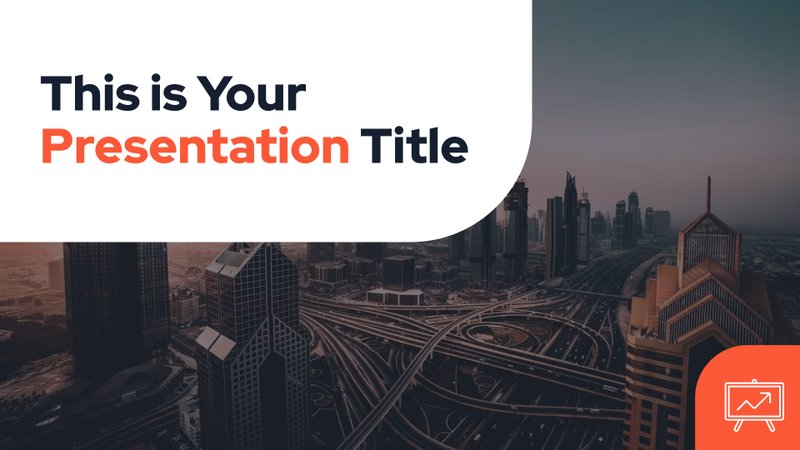 This free corporate PowerPoint template and Google Slides theme is perfect for presenting result reports, business goals or to pitch your next project to your team. It has a professional design with photo backgrounds to support your content and rounded shapes to makes it not too serious. It comes with 25 slides in 16:9 widescreen format.
12. Clark – Free Professional Business PowerPoint Template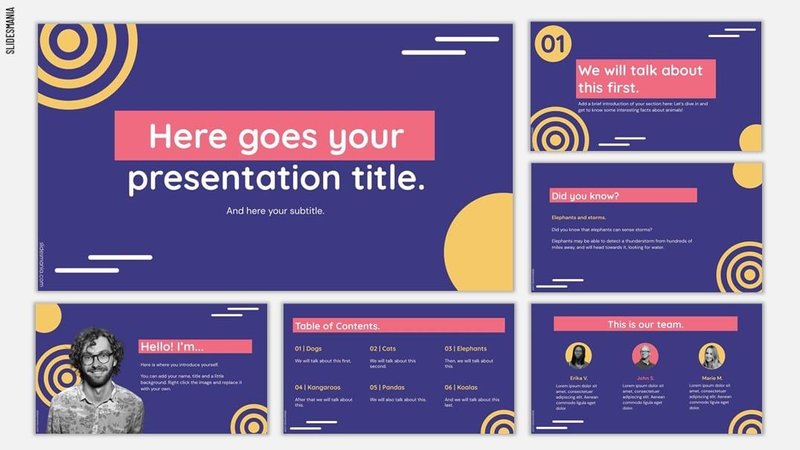 Clark is a simple and professional presentation template you can use for your business and educational presentations. Use of bright colors, geometric shapes and rounded fonts make it ideal for creative professionals, students and businesses. There are 21 slides in this free deck for PowerPoint and Google Slides.
Premium Professional PowerPoint Templates
Below you will find a selection of professionally designed PowerPoint templates that are available at an affordable pricing. These templates can be purchased individually or with subscription. With your purchase, you also get free support and updates for these templates. Please note that links to these templates are affiliate.
1. Venture – Professional Pitch Deck Template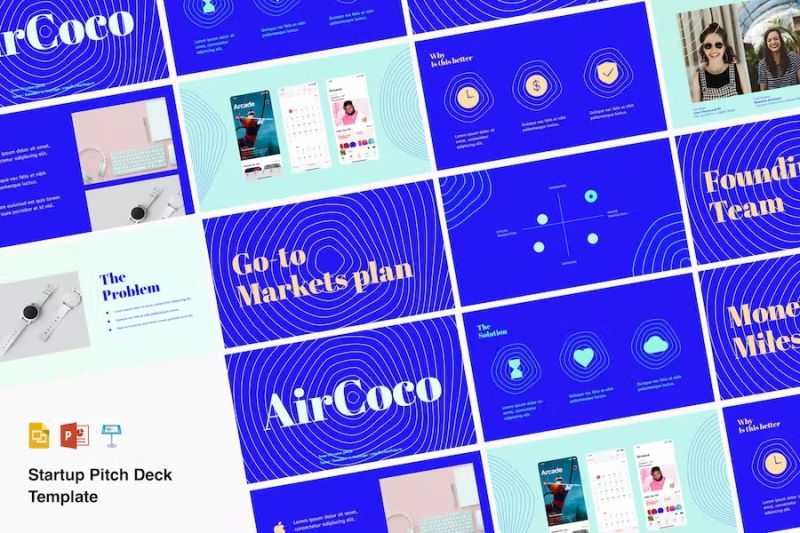 Venture PowerPoint template is a great choice for startups and entrepreneurs for pitching their business plan to potential investors. Featuring a set of professional and modern slide designs that can be customized to reflect your branding. Also available for Keynote and Google Slides.
2. CreaTouch – Professional Agency PowerPoint Template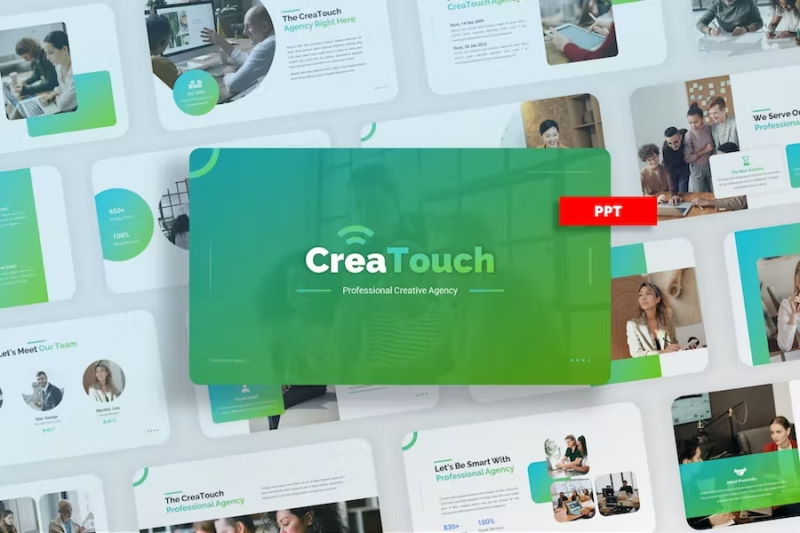 CreaTouch is a professional PowerPoint template designed with modern agencies and businesses in mind. It comes with 30 clean and simple slides in full HD 16:9 widescreen format. Suitable for creating portfolio presentations and brand profile slideshows. Available in .PPTX and .PPT file formats.
3. Professional Marketing PowerPoint Template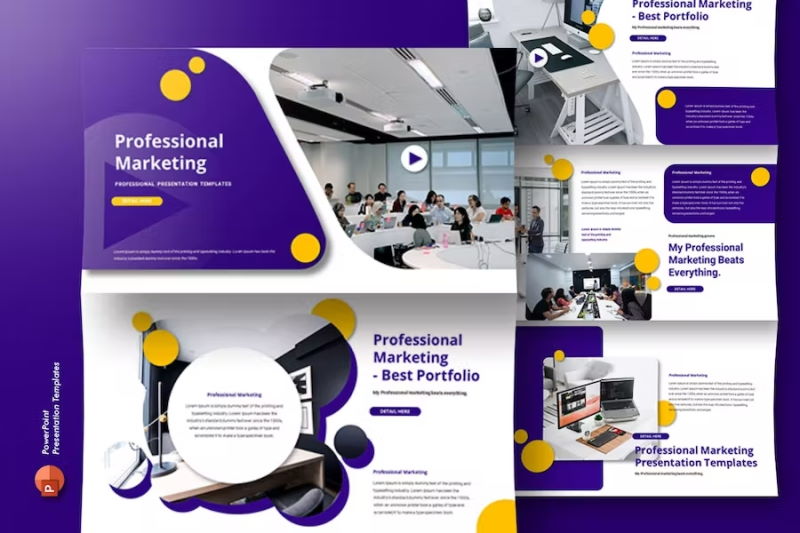 If you're a marketing professional, this PowerPoint template is a great choice for you. It features an attractive color scheme and a modern, creative layout to help you deliver an impactful marketing presentation. All the slides in this template have fully editable elements including text, photos, and shapes.
4. Raveo – Professional Company Profile Presentation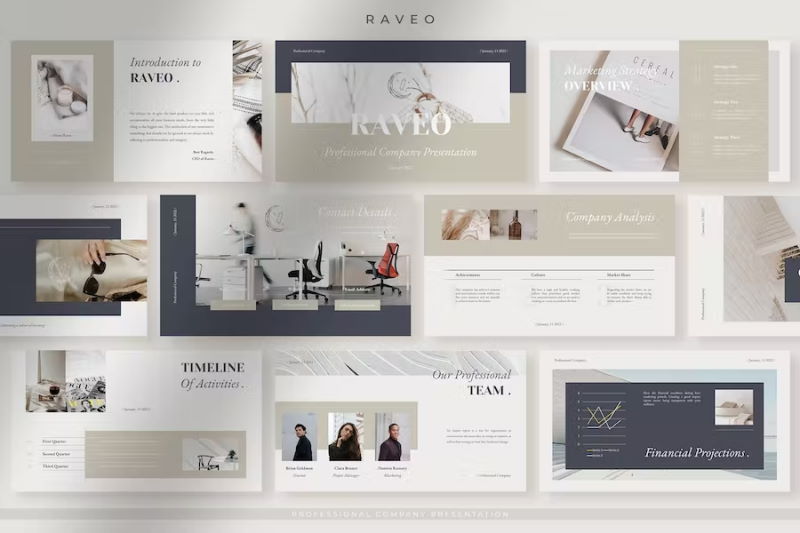 Raveo is designed with company profile presentations in mind. The template will give an elegant and professional feel to your presentation that will help you convince your audience to work with your company. There are 10 unique slides and you can easily customize them to change the colors, fonts, and images to your preference.
5. Teesa – Professional & Creative PowerPoint Template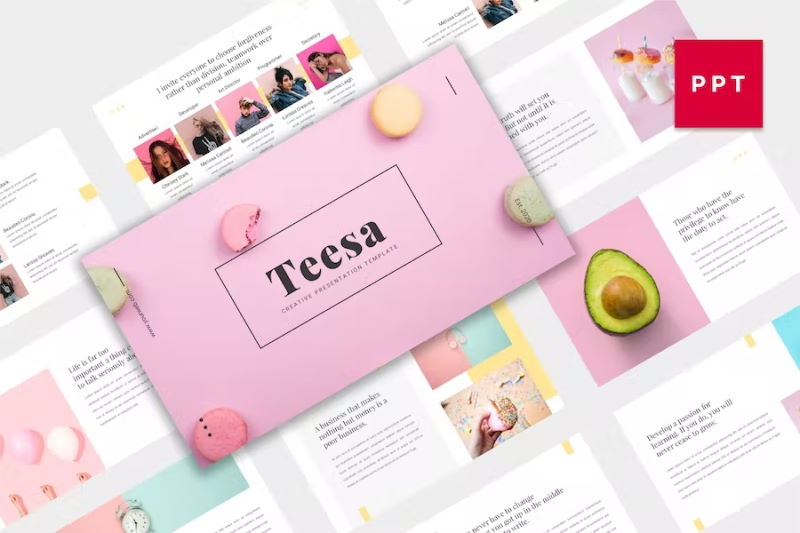 Teesa is a professional PowerPoint template featuring a bright and colorful design. If you're a creative professional or working on a presentation for a creative agency or a design firm, this PowerPoint template will come in handy. The template includes 33 PPTX slides with editable graphics and colors.
6. Professional Webinar and Course Slides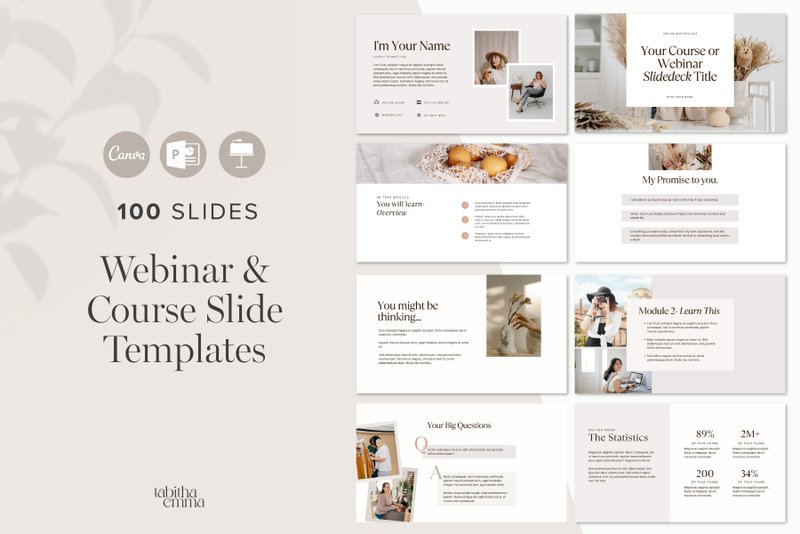 If you are hosting a webinar or are a course creator, this set of 100 professionally designed presentation slides is a must-have for you. Cover slides, module title slides, steps slides, content slides and, framework slides are among the slides you will find in this template. It is compatible with PowerPoint, Keynote and Canva.
7. Business Sales PowerPoint Presentation Template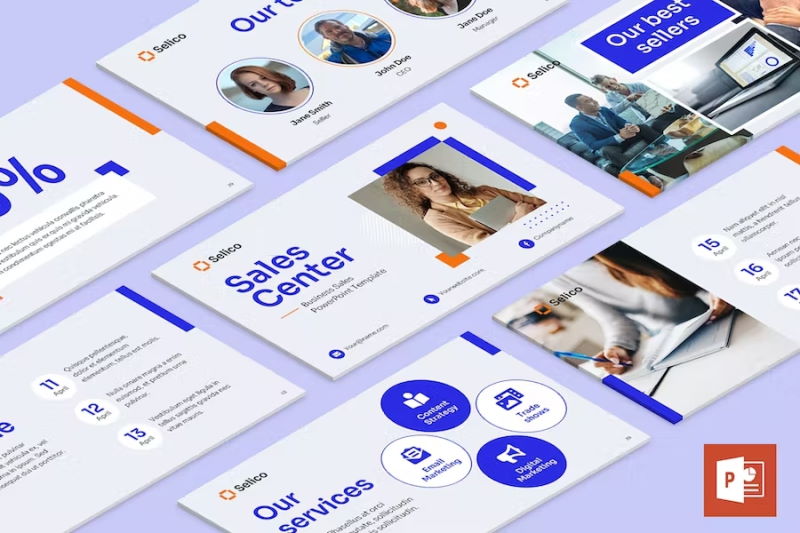 This PowerPoint template is designed to showcase your business idea in the best possible way. Easy to use and customize, it comes with 50+ eye-catching slides.
8. Professional Business Plan PowerPoint Template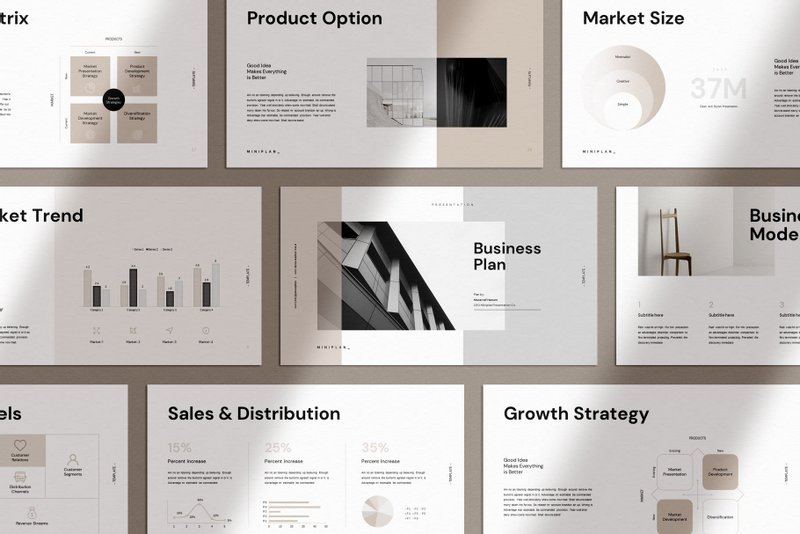 With a simple yet powerful design, this PowerPoint template includes creative photo layouts, infographics, tables and diagrams to show your business plan, strategy and company profile in a professional way.
It has 94 creative slides for highlighting your vision, guiding principles, problem/solutions, product concept and much more. Also compatible with Canva, Keynote and Google Slides.
We've enlisted some of the best professional PowerPoint templates in this article that are available for free download as well as premium purchase. If you liked this collection, do not forget to share it on social media, it greatly motivates us to share more such resources!
You might as well find these resources useful: