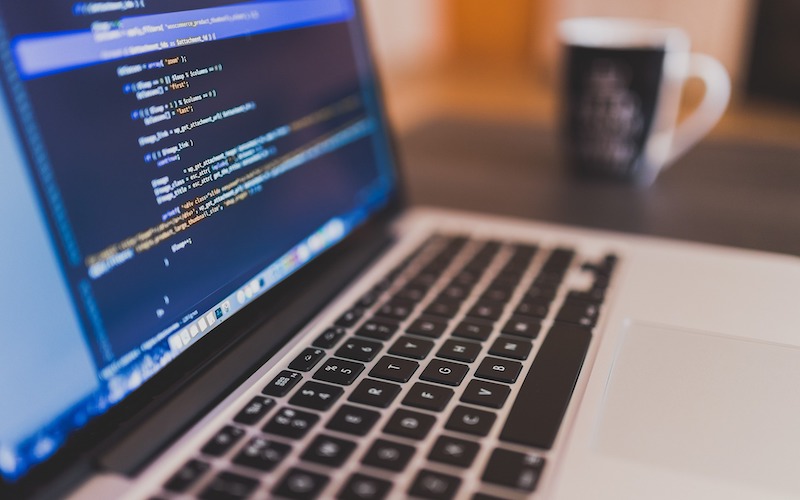 In today's digital age, having a website is one of the basic requirements for getting proper exposure on the internet. In fact, websites can be the best platform to showcase your portfolio and make important business dealings.
Whether you're a small business owner or an individual wanting to establish an online presence, developing your first website is always special. However, building a website from scratch can be challenging, especially if you're doing it for the first time.
As a beginner, you may be making some critical web design mistakes that can negatively impact its success.
That's why we've compiled a list of some common mistakes in website design that typically hampers the website experience. So, avoid these nine mistakes while developing your first website and save yourself from unnecessary hassle.
1. Not Focusing On Accessibility 
When it comes to website design, treating accessibility as an afterthought is a big mistake. It's because accessibility is an essential aspect of website design, and should be a key consideration from the very beginning.
By doing so, you can create a website that is not only visually appealing but also accessible and usable for everyone. In the accessibility section, these are some of the common mistakes that most beginners make:
Inappropriate Themes 
Themes are important in website design because they help to create a cohesive look and feel for your website.
Not choosing the right theme for your website can result in a disaster and damage the aesthetics part of your portfolio. Using a  poorly-designed theme can make your website look cluttered, confusing, and unprofessional.
You should know that themes are not just a combination of color schemes or a set of fonts. A specific theme's layout, style, and tone help you communicate your message to your audience.
If you're building your website on WordPress, Kadence, and Blocksy are two of the best themes that you can apply to your website. You can have a comparative discussion on Kadence vs Blocksy to find the best-suited theme for your website.  
Poor Color Contrast 
Have you ever noticed that some websites are difficult to read because the text is too similar in color to the background? It's actually a common accessibility mistake that can happen if you don't focus on accessibility.
While it's understandable that companies want to showcase their brand colors on their website, it's important to keep accessibility in mind too. It's worth taking the time to check the color contrast of your website and make adjustments if necessary. 
Related: The Psychology of Colors
Insufficient Visual Focus Indicators
Many websites have this problem where users have trouble figuring out where to click or what to do next. This kind of problem happens because of the lack of visual focus indicators which help you to navigate the website.
Visual focus indicators might seem like small details, but they can make a big difference in the user experience of a website.
Without them, visitors can feel lost or frustrated and might be unable to use the site to its fullest potential.
2. Lack of Clear Purpose
Before you begin designing your website, you must clearly understand what you are trying to achieve with it.
The approach should be different if you have a business and you're trying to sell products or services. On the contrary, if you plan to develop a website only to showcase your personal portfolio, you must go on a separate route.
Thus, knowing your website's purpose will allow you to make informed decisions about its design, layout, and content. Moreover, this will also help you develop a marketing strategy that aligns with your website's goals.
3. Brand Inconsistency 
If you're developing a website for your business, you must tailor its user experience to your target customers. If you can't incorporate the preference of your target customers into your website's user experience, you won't build a meaningful relationship with them.
While building the website, it's important to use language and a tone that's appropriate for your brand and your target audience. For example, if your target audience is more conservative and older, using informal language might not be the best approach.
Your language, tone, and style should be consistent with your brand position and the image you want to convey. It will allow you to send more effective marketing messages and boost website traffic from your customers.
4. Insufficient Call to Action
If you want to create a business website, it's probably because you want to boost your business and increase sales. But if you can't increase sales through the website, then all the effort you put into building your site will be for nothing.
So, it's important to include a clear call to action (CTA) on your website for creating more engagement among the customers. A call to action is a message that encourages your website visitors to take a specific action, like making a purchase.
Without a strong CTA, your visitors might not know what to do next and leave your site without taking any action. So, ensure your website has a clear and effective CTA that guides users on what to do.
5. Poor Content Quality
The content you put on it is what your visitors will see and interact with. Content is the essence of your website, and it can include everything from text and images to various types of interactive features.
Think of your website as a kind of digital storefront. The content you create is like the signage and displays that you might use in a physical store to attract customers.
If the quality of the content is not up to the mark, it will create a bad impression of you or your business. So, take the time to craft compelling and engaging content that makes you stand out from the rest of your competitors.
6. Not Focusing on Mobile Responsiveness 
Another common mistake many beginner web developers make is ignoring the importance of a website's mobile responsiveness.
In today's mobile-driven world, almost every grown person has a smartphone in their hands. So, there is a high chance that your website will also be viewed on various types of mobile phones.
That's why your website has to be mobile-responsive, which means it can adapt to different screen sizes like desktop, tablet, or smartphone.
If your website works well on your phones, it can lead to high user experience and search engine optimization.
7. Lack of Relevant Pictures
The saying, "a picture is worth a thousand words," fits perfectly when it comes to designing a website.
Images can be a powerful way to communicate information without having to write long paragraphs of text. In terms of web design, images can help you make your site more visually appealing, engaging, and informative.
However, if the pictures you choose for websites are irrelevant to your business, it will be a big mistake. For instance, irrelevant pictures can confuse your visitors and make them wonder what your site is really about.
Moreover, low-quality images can appear blurry or pixelated, detracting from your website's overall design. Visitors may become frustrated and lose interest in your site if your images are hard to see or understand.
So, when you're selecting images for your website, make sure they are relevant to your business and help to convey the right message.
Related: Best Free Stock Photo Sites for Commercial Use Images
8. Poor SEO Optimization 
Ignoring Search Engine Optimization (SEO) in website development can be one of the biggest mistakes you can make.
SEO is all about making your website more visible and attractive to search engines like Google. It involves using keywords and phrases that are relevant to your website's content, creating high-quality content, and optimizing your website's structure.
With SEO optimization, you can increase the chances of your site appearing at the top of search results. On the other hand, if you ignore SEO, it can severely impact your website's visibility and traffic. For example, visitors will not be able to find your website, which is not a good sign for business.
9. Not Paying Attention to Website Speed 
Regarding user experience and search engine optimization, website speed is a critical factor that is often ignored. Slow loading times can cause visitors to leave your website, negatively impacting your bounce rate and search engine rankings.
To optimize your website's speed, you can compress images and videos, reduce the number of plugins, and use a reliable hosting provider.
Conclusion
Developing your first website can be an exciting and rewarding experience, but it's also essential to avoid critical mistakes. By following the tips above, you can avoid common mistakes and develop a functional, user-friendly, and optimized website for search engines.