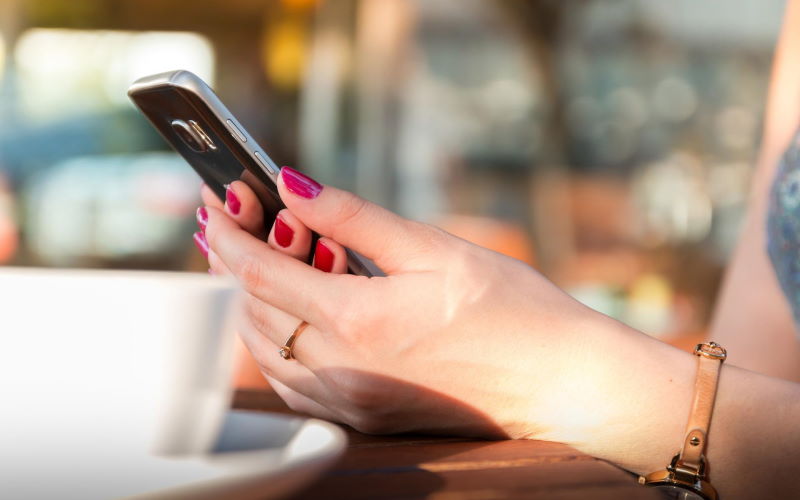 Technology advancements, mobile usage, and internet access have changed how search engines and users develop, interact with, and access websites. As mobile usage and search grow more popular, search engines are getting more specific about website development and the optimization of websites.
This has led website owners to explore more ways of building and developing their websites. Even though the use of computers is still the most common way of working on websites, some website owners are now using their phones for the same.
This might be a good idea since a website owner can work on their website while on the go. However, they need to be careful to ensure that their expectations are met. Here are some tips to follow when using your phone to work on your website;
Be Extra Careful About Mobile Security
Security is important for all website owners. You interact with your customers through the website. You might even collect personal information such as payment details for eCommerce stores through the website.
If you are working on your website using a phone whose security is compromised, you might expose this data to unauthorized access. The consequences of exposing customer data might ruin your reputation and lead your business to losses.
Before you start, check for signs your iPhone was 'infected' with spyware. You can install anti-virus software to secure your phone. This means that whenever you are working on your website, all loopholes are closed and your customer data is secure.
Avoid Large Content
Imagine how difficult it can be for you to work on large content on the small size of your phone's screen! To avoid large content, ensure that you understand the goal of all the pages of your website.
Just like a customer accessing your website from a phone, you need to be able to edit your website content easily without any problems. To do this, you need to use short and straight-to-the-point website copy.
This will be easy to work on using a phone. In addition, if you are using forms to collect customer data, make them as short as possible. You should only collect the information that you need. Editing such forms on a phone will be easier compared to long forms.
Always Use Responsive Templates or Themes
The first thing you need to think about when planning to build a website is the website's responsiveness. If the template or theme that you choose is not responsive, you will not only not be able to work on the website from your phone but also your site visitors will have problems accessing the website from their phones.
The best way for you to get a responsive template or theme is to build your website using a Content Management System (CMS). If, for instance, you choose to use WordPress, look for a mobile responsive theme.
You can search for themes from the system's theme library. You can also get themes from other sources such as Themeforest. When doing this, preview the themes and check their reviews to ensure that the one you choose is responsive.
Use Light CSS and Images
You will work effectively on a light website using your phone compared to a heavy one. Unfortunately, most website owners do not know what a light website is. The truth is that different elements in a website come with a certain weight.
All the code (it needs to be loaded when you or your customers are accessing your website), images, videos, and other elements have certain file sizes. To make your work easier, ensure that you are using small-sized elements.
Apart from making it easy for you to work on your website using your phone, website speed is also crucial when it comes to website ranking. A faster website will have a better search engine ranking compared to a slow one.
Use Readable and Large Font
Even though most people use 14px font size when building websites on desktops, this can change when it comes to your phone. When you choose a template or a theme, test how the font looks on your phone.
This is important because you do not need to struggle reading through content when editing your website on your phone. It is important to note that if you struggle with font size, then your website visitors will also struggle.
Related: Sites to Find Best Free Fonts for Websites and Apps
Using a phone to work on websites is growing in popularity. Website owners want to be able to edit their websites no matter where they are. Following the tips discussed above, you will find the process easier and more fun.