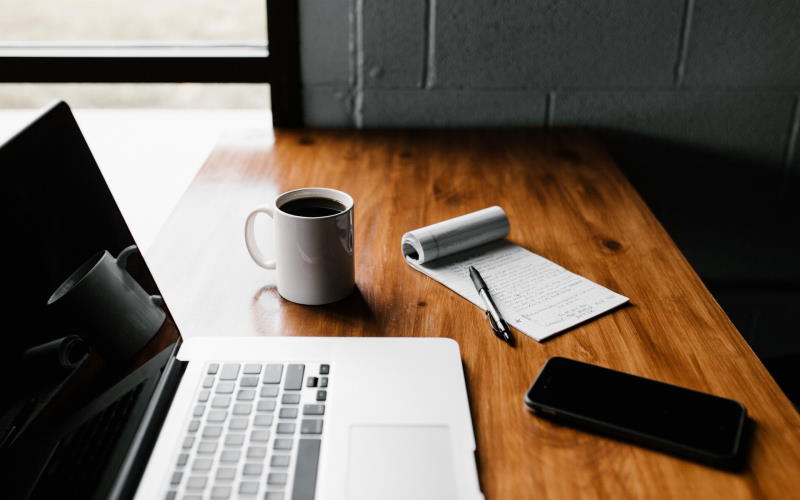 To purge, or not to purge – it's the biggest dilemma that website owners and digital marketers face when dealing with outdated content.
Now, your first thought would be to rid your website of all traces of old content. It's understandable considering that search engines value content relevance, freshness, and accuracy.
But what if the content in question has been attracting steady organic traffic? It ticks all the boxes on your on-site SEO checklist, from great layout, speed, and security to top-notch rankings?
Better still, what if it's got a ton of inbound links from several authoritative domains?
Deleting that content would be detrimental to your website's search engine rankings and organic traffic.
So, if a piece of content is no longer relevant to your audience or doesn't resonate with your brand identity anymore, what do you do with it?
In this blog, we'll outline a handy checklist that you can use to remove outdated content on your website without compromising search engine visibility. Let's dive right in.
Decoding Outdated Content
Before you get started with a spring cleaning for your website, it's important to understand what outdated content looks like.
Simply put, it's any piece of website content that's no longer accurate, relevant, or valuable to your audience.
Common examples of outdated content on your website include:
Discounted products/services
Blog posts containing old data, statistics, and insights
Blog posts containing outdated advice
Former employee profiles
Discontinued service locations
Additionally, time-sensitive content, such as blog posts on current affairs and trending topics, lose relevance over time.
Retaining outdated content on your website adversely affects its authority, credibility, and reputation. Also, it could drive visitors away, thus taking a toll on website engagement metrics, such as pages per session and bounce rates.
That, in turn, could take a toll on your search engine optimization (SEO) campaign.
What most people forget is that older content has been on your website for months or years. That makes it one of the key drivers of traffic and rankings.
Any new content you use to replace it will take considerable time to garner similar traction.
SEO Checklist for Removing Outdated Website Content
When it comes to deleting website content, you don't have a well-defined formula from an SEO perspective. Instead, you need to carefully evaluate the web page, and understand the impact of removing it.
Here's a handy guide to help you delete old website content without taking a toll on search engine rankings:
1. Know Your Why
Before you contemplate removing a web page, find answers to the following questions:
Is the page still attracting traffic and driving conversions?
Is the page showing a steady decline in engagement metrics, such as time-on-site and bounce rate?
Will the page contribute to your marketing goals in the future?
Can you salvage the content by replacing old data and examples with new ones?
Your answers to these will determine whether it's a good time to delete the content. Also, it'll help you identify clear reasons for the removal.
Use concrete data from Google Analytics to evaluate the performance of the web page. Don't go through the trouble of removing content simply based on a hunch.
If Google Analytics data indicates that a page is still delivering the desired results, you should be particularly careful about deleting it.
2. Evaluate Your Rankings
Before you delete or redirect a piece of content, make sure you check its search engine rankings for target keywords from your on-page SEO checklist.
If it's still ranking high in relevant search engine results pages (SERPs), you should weigh the pros and cons of removing it from your website.
3. Monitor Performance
Use Google Search Console to track how the page's organic traffic, clicks, and conversions have changed over a specific period. Compare these figures to corresponding data from previous years.
Unless there's a steady decline in performance, your website will suffer adverse consequences after deleting the content.
4. Drive Traffic to New Content
Setting up a 301 redirect is one of the most common ways of driving website visitors from an outdated web page to a new one. But if the old content is still attracting traffic and contributing to your end goals, you should consider retaining it for longer.
Use the old web page to point visitors to the new content that'll replace it. If it's a blog post, you could add an editor's note urging your audience to check out the new content. Don't forget to include a link to the new web page.
For discontinued products/services/locations, it's a good idea to redirect visitors to a 404 error page. Make sure you include links to similar services/products on the 404 error page. It'll help you retain visitors, and make it easier for them to navigate your website.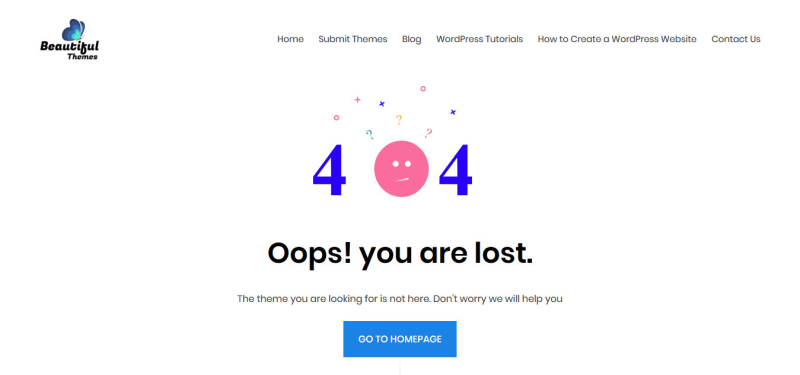 Image via BeautifulThemes
5. Don't Lose Existing Backlinks
If the old content ranked well in SERPs, chances are the web page also has a plethora of high-quality backlinks.
You wouldn't want to miss out on those backlinks simply because you're moving the content to a new page or deleting it from your website.
Use a backlink analysis tool to find the domains that are linking to the outdated web page. Reach out to the owner/admin of each referring domain, informing them about the upcoming changes.
Provide them with URLs of relevant content on your website that could be used to replace links to the old page.
Slow and Steady…You Know the Rest
When it comes to removing outdated content from your website, rushing things will only lead to lost rankings, traffic, and backlinks.
Take your time to evaluate the traffic and performance of the old web page. Identify ways to drive incoming traffic to fresh content on your website.
Give it one last shot by updating the content with new data and insights.
Cover Photo by Andrew Neel on Unsplash