Want to be able to tidy up some of the videos that you've recorded and maybe create content to upload to your website or social media? To compile and create a video that looks good you need to have a video editor – which is often where the problems begin.
Most video editors are not designed for beginners, and while they may try to be relatively user-friendly they tend to require significant knowledge and experience. That can be a big put off for newcomers, as it will mean they need to invest a lot of time before they can start editing and creating videos of their own.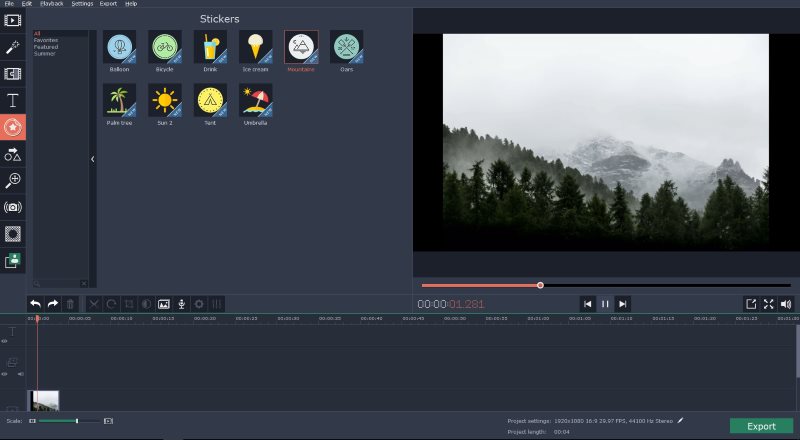 However there are some video editors that are different, and adopt a more user-friendly and easy-to-use approach – making them more palatable to beginners. Out of those, there are four in particular that you should know about:
Windows Movie Maker
Although officially discontinued and replaced by Windows Story Remix this free video editor can still be downloaded. It is a very basic editor that can help you to compile videos quickly and add in some transitions and effects, but is definitely light on features otherwise. Still it is decidedly user-friendly, and a great way to start editing videos in simple ways.
Apple Final Cut Pro X
Technically Apple has a capable video editor in the form of iMovie, but Final Cut Pro X is particularly noteworthy as it takes the user-friendliness of the former and adds a ton of features on top of it. As a result it ends up being a deceptively powerful editor, albeit one that can only run on Macs and can be rather expensive. If you're a Mac user and want a potent video editor that is user-friendly it is a good option however.
Adobe Premiere Elements
If you've used any of Adobe's software in the past the interface of Premiere Elements will be familiar enough, but if you haven't it may take some getting used to. As a video editor it is a basically a lighter and more user-friendly version of Adobe's professional software, and simplifies a lot of the editing with automated features and built-in presets. That being said it may still not be the most intuitive software.
Movavi Video Editor
Although it may not have the pedigree of many other editors, Movavi Video Editor has built its popularity around its user-friendliness and intuitive approach. At the same time it does not skimp on features, providing a wide range of tools to edit video while keeping its price low.
With Movavi Video Editor it is possible to not only compile videos, but apply a range of special effects and filters, animated transitions, and much more. It can enhance video quality, transform the frame and orientation, add captions, include and edit audio tracks, and more.
As you can see there are certainly options if you're looking for an easy-to-use video editor. Depending on your budget and requirements you should be able to find one that fits, and will let you edit and create videos quickly, effectively, and without such a steep learning curve. If instead, you are looking to edit photos, then take a look at our collection of online picture editors as well as these graphic design software for beginners.