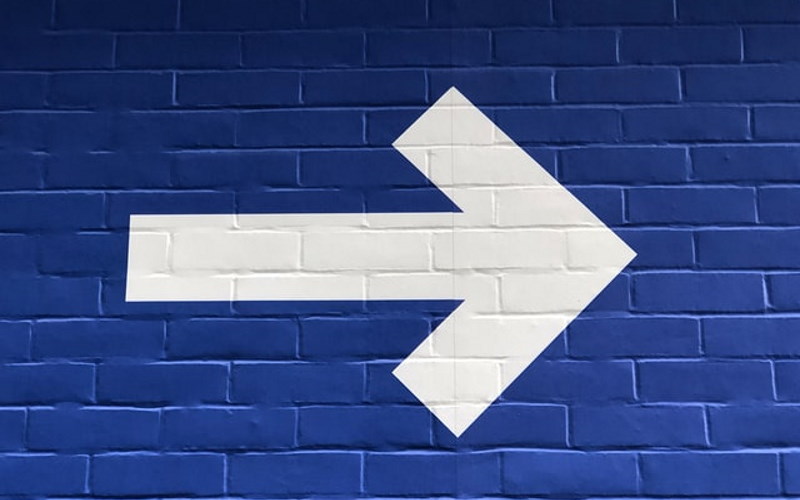 Email is an all-time marketing survivor. One can suppose that the Covid crisis should have frozen most customer communication as businesses were struggling to cover basic needs and had no resources to invest in email marketing. The stats, however, tells differently. The number of emails sent and received daily in 2020 grew to 306.4 billion compared to 293.6 billion sent in 2019. What's more, it's expected to reach 319,6 billion in 2021.
So email will remain the prevailing method to speak with your customers. But to send really good emails not just for the sake of statistics but for the sake of the result, marketers need to reconsider their strategies and pay attention to the rising email marketing trends. Let's see what these trends are.
Text Emails
When the crisis hit, many people faced different challenges; job loss, social isolation, health problems, disrupted traveling plans among the most common. Their shopping and behavioral patterns also underwent a transformation. People no longer could afford buying things or had no desire to do so. Seeing that shift in priorities and intentions, businesses had to adjust.
Instead of a pure promotional series, they chose a less aggressive tactic that included more text-based emails and less direct ads. The content inside also started gravitating towards educational resources, how-to guides and fun. It distracted people from what was going on around and helped brands stay on top of the mind. The main characteristics of text emails were fewer CTAs, less product display, and more focus on meaningful text and usefulness it delivers.
The strategy paid off. Those companies who kept the conversation going during the lockdown(s) managed to retain more customers and even acquired new who migrated from lees active brands. And text emails that were an important part of that strategy became a new email marketing imperative and will reign in 2021 as well.
Positive Content
As I've already said in the above paragraph, email readers of 2020 soon got tired of bad news and devastating polls and sought distraction and entertainment. And it looks like users of 2021 will pursue this as well. Brands prioritizing positive content will have more chances to get better user engagement.
But what is actually positive content in terms of emails? Options are various.
User-generated content. Users' images from social media, reviews, questions, messaging dialogues, challenge and contest reports belong to UGC which became a big trend of recent years. People get more engaged if they feel like a part of the community built around the brand, and emails featuring UGC can build such a connection.
Helpful tips. Any content that helps your audience learn something new, succeed in doing something, find new useful resources or inspiration sources is positive by default.
Fun. At hard times, anything that makes people smile is worth including in the email. It can be collages of fun photos, challenges, jokes, cartoon illustrations, personal fun stories from behind the curtains.
Positive statistics. Instead of the numbers of coronavirus cases or poverty rates, people want to see statistics on recovery, touching stories about everyday achievements by frontline workers, and successful charity.

Customer Experience
With the technologies beyond email design evolving, email messages are turning into a kind of fully functional website page with all its elements: product categories, a store locator, contacts, social media, a link to a personal account. Reading an email now feels like browsing a website: you get the information on a certain product and can access any other information.
99.9% of modern emails are optimized for mobiles meaning you can open them on any device without hurting the quality. More and more emails are getting accessible for people with disabilities who use readers to read them. Marketers learn to adapt emails to Dark Mode even despite technical challenges caused by the absence of a single rendering algorithm.
The AMP technology (Accelerated Mobile Pages) for email is also on the rise meaning there are more options to create dynamic emails. The most promising AMP element, in my opinion, is an AMP form that enables to leave feedback straight in the email without going to extra pages. Since users don't need to wait till a new page is uploaded, they're more likely to leave a review.
All these improvements bring in the customer experience into emails and make it as convenient as possible. Digital interaction is going to sideline, if not replace, physical communication, and emails will serve a role of an assistant who can provide you with useful information on the product or direct to where to look for it.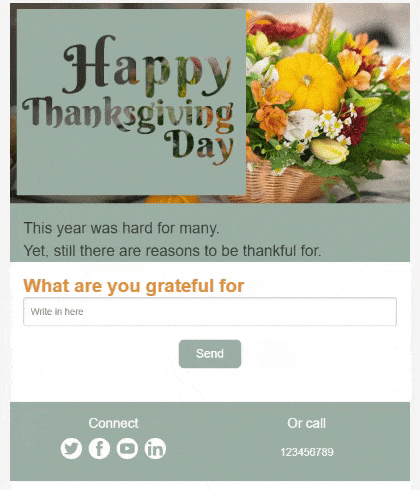 Personalization
Personalization isn't a new concept for email marketing. It has been around for a while and isn't going to back down anywhere soon. Already today brands use web tracking, email tracking, analytics, surveys, and outbound calls to shape users' shopping patterns and respond to changes in them. However, few know how to put this data into practice. The omnichannel experience everyone is talking about is still found more in theory than in practice.
The important step to reach it is to unify all collected data into one customer profile and make it accessible through all channels. Emails should be created using data obtained through other channels.
For example, the user makes an order, say buys a tablet, on the website and then contacts support by phone to find out the delivery details. The next email you send to this user should reflect this interaction and cover the possible questions. For instance, it should contain tips on tablet maintenance service, recommendations of accessories that would fit the ordered model, and a block with FAQ about delivery or international shipping.
To send such a personalized email, you need either to use an all-in-one platform for data collection or customer communication or have well-set data transfer through API. Finding the customer data platforms with maximum functionality will be the main task for all brands serious about email marketing personalization.
Email marketing plays an important role in the overall success of your marketing campaigns. 2021 will be the year when its importance will even grow. Marketers will use emails to reconnect with the existing audience and engage new users who were forced to go digital by COVID-19. Empathy, positive content, entertainment and user-generated content will dominate our Inboxes, building a new bridge before the brand and its audience.