Material Design, Google's visual language, emphasizes on use of animations, shadows, bold colors and typography to allow users to easily comprehend the interface and provide them a delightful experience. Many of you would have seen Material Design principles in action in Android apps from Google like Gmail and Chrome browser.
In case you are planning to embrace Material Design language in your own app interface or website design, this post brings free Material Design icon packs for you. As an app developer and designer, we recommend you to read Google's design specifications which provides in-depth guidelines for designing system icons (or UI icons) as well as product icons (or your app icons).
You might also be interested in downloading our freebies:
In this post, we round up free material design user interface icon sets, towards the end you will find material design icon font resource and Sketch template as well. You may also want to check out our earlier post where we covered Material Design Web UI frameworks and Bootstrap themes for your web development needs.
Free Material Design Icons
The first on our list is the material design system icons open-sourced by Google on GitHub. There are around 900 UI icons that are commonly used in app interfaces including icons for communication, media playback and connectivity. Downloadable zip archive contains SVG versions of all icons, SVG & CSS sprites and PNGs for all density devices.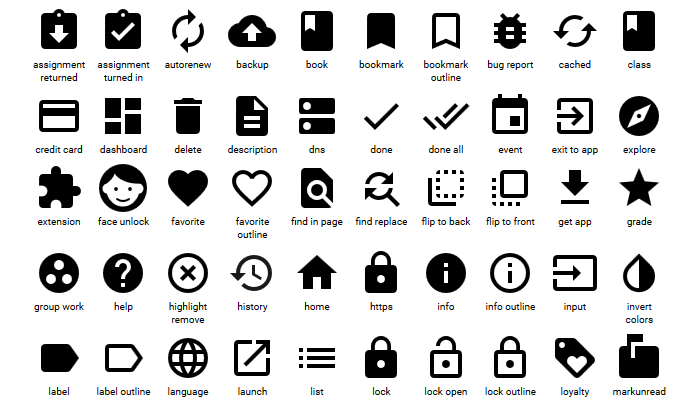 This is a set of colored version of Google material design icons courtesy, IconShock. The free icon bundle comes with personal use license and includes icons in PNG format in many different categories including jobs, project management, security, multimedia and more. On buying its pro version, you can get the full expanded set of PNG icons in 8 sizes along with SVG source file for commercial use.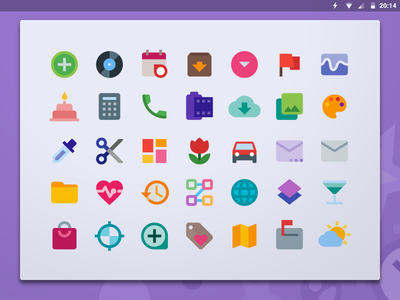 Material Design Icons, an open source project maintained by Austin Andrews, is a repository of material design icons contributed by different designers. It includes Google's official material icon sets as well. These icons can be downloaded as SVG, XAML for Windows as well as PNG icon files for Android. You can also become a contributor or send in your icon suggestions to them on GitHub.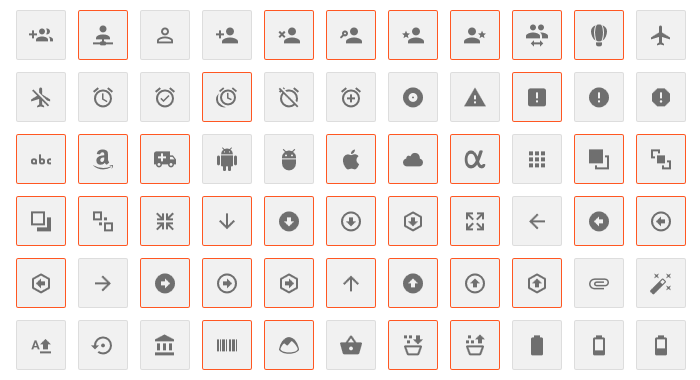 Icons8 has a collection of material design style icons in different styles – filled, outline, rounded, sharp, and two tone. over 1100 free icons. These cover material design icons for sports, astrology, business, e-commerce and many more.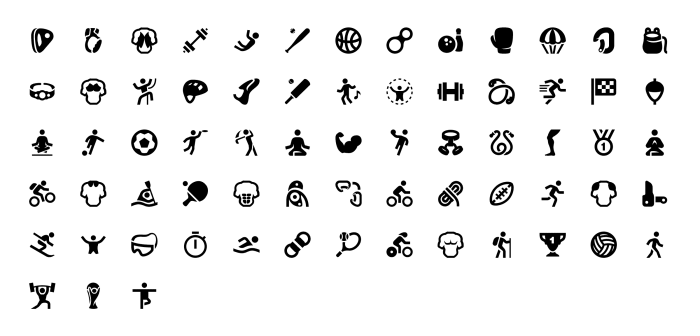 A free pack of 20 Material system icons created by Walmyr Carvalho. The icons can be downloaded as PNG files. If you use Sketch feel free to download the Sketch source file as well.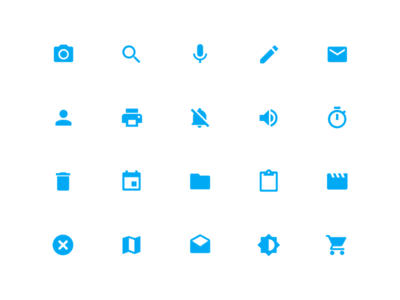 This free icon set by WebHostFace includes color-injected material icons for weather conditions, location and media. The icons are available in PNG format in 3 sizes – 64×64 px, 128×128 px and 256×256 px.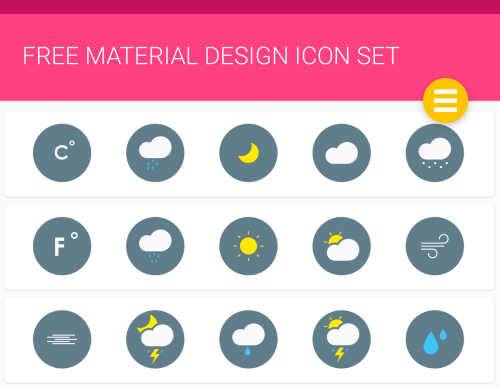 Bonus resources
As an added bonus, below we are listing down material design icon font resource and Sketch template plus some premium Material Design icon bundles.
This is a huge bundle of over 6000+ icons based on Material Design. Icons are provided in 32 different categories including Advertising & Media, Medical & Health, SEO, Holidays and more. This premium icon set is available on Creative Market and on purchasing, you'll get icons in 8 file formats – AI, EPS, SVG, PDF, PSD, CSH, PNG & JPG.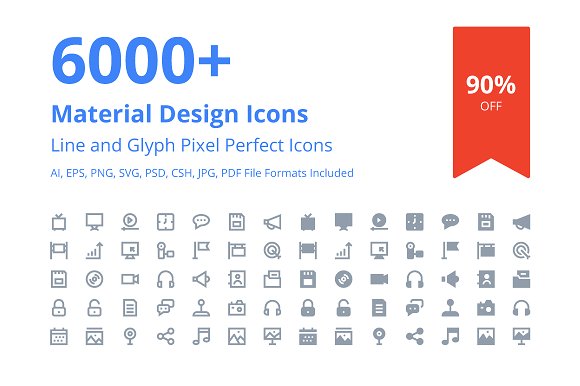 Another big bundle of 4000 Material icons in two styles – solid and outline, organized in 98 categories totalling to 8000 icons based on Google's Material Design. On purchasing this set from Creative Market, you'll get icons in .Sketch, .AI, .EPS, .SVG and .PDF formats.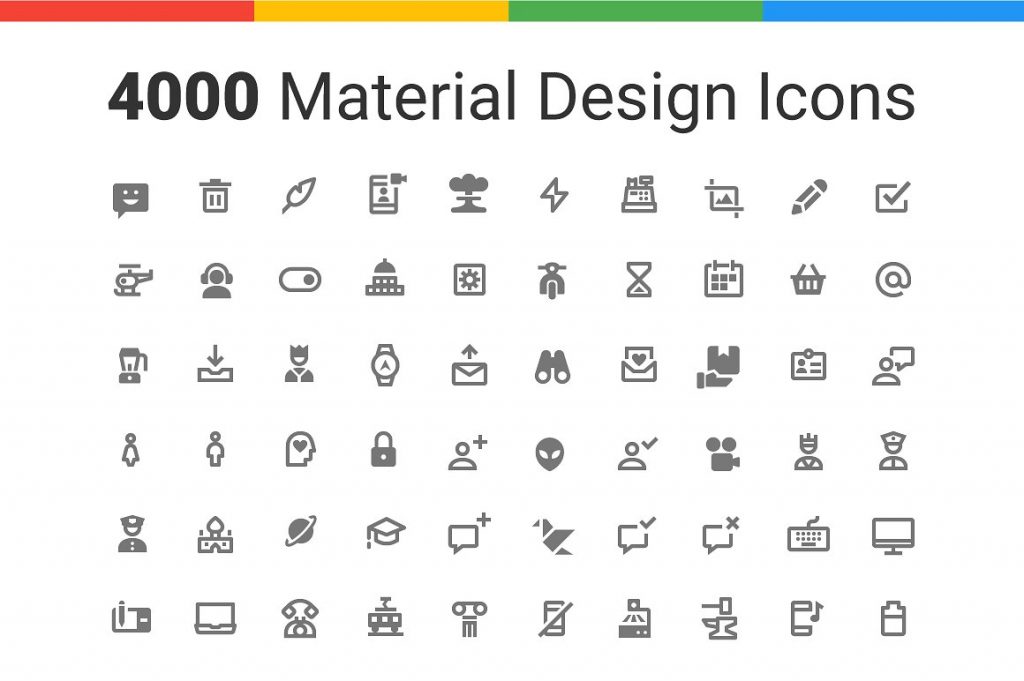 A premium set of colorful material icons for different niches – Business & Finance, Medical, Education, Food, Electronics, Real Estate, Fashion, Hotel & Restaurants, and Transport. Icons are provided in 6 formats – AI, EPS, PDF, SVG, PNG, & JPG.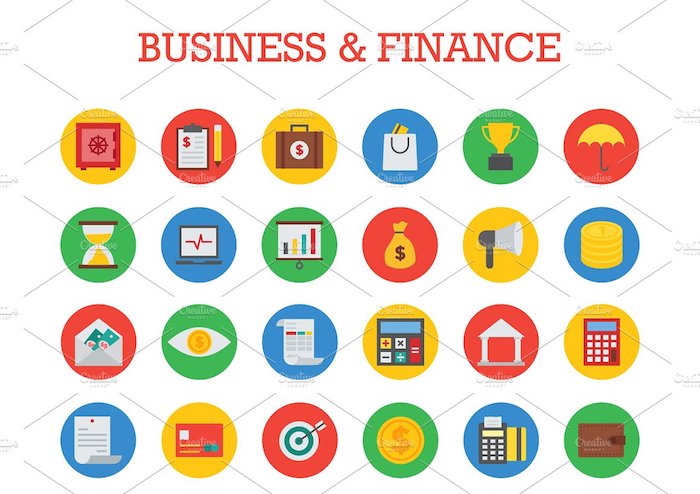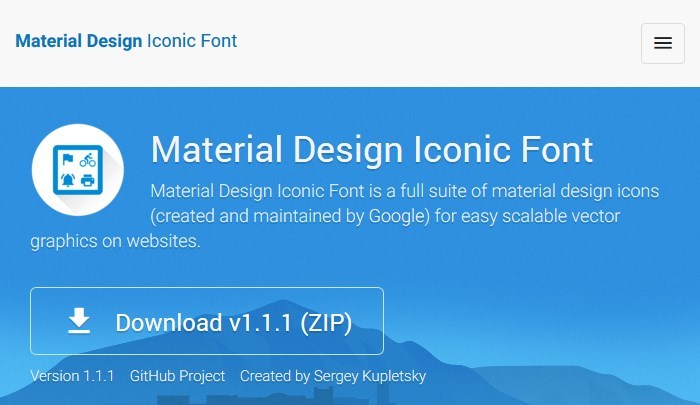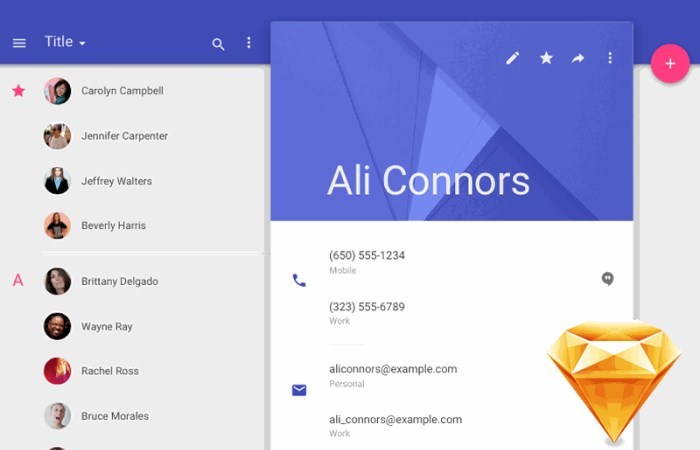 More Material Design Resources for App & Web Design
If you are working on Material Design inspired websites and apps, you might find these resources useful: