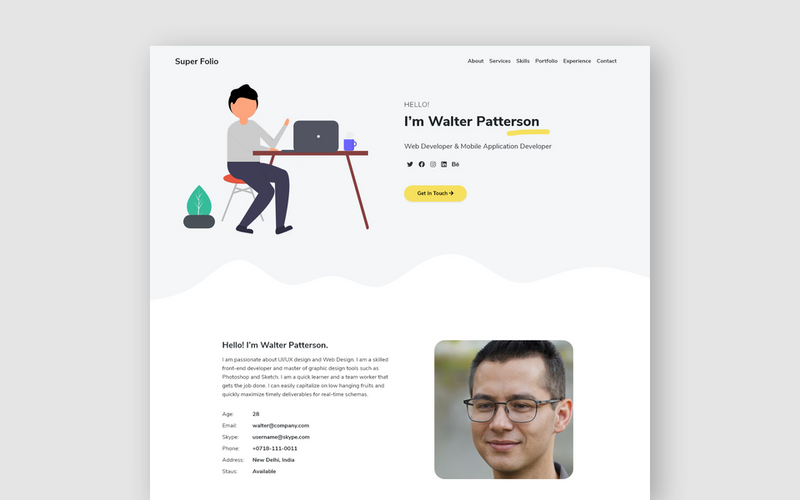 Being a freelancer or creative professional offering services to clients, you have to create an online portfolio for yourself which you can showcase easily. This allows you to attract potential clients as they can see your past work as well as read testimonials from your past clients. This is why having a well designed portfolio website is often needed.
We have just the right HTML template for you that can allow you to create a bright and modern looking portfolio for yourself. Simply, grab our freebie Super Folio and update the template with your own details. Use one of the many free static hosting sites or choose to go with a premium hosting option with custom domain, and you will have your portfolio setup in no time.
You can even configure the contact form provided in the template and start receiving contacts for free right in your email, without needing any backend.
This portfolio template has been built with Bootstrap 5 and is completely responsive i.e. it fits perfectly on different screen sizes. Do make sure to see the demo which shows how it will look on different screens. The template also offers animated skill bars and on-scroll animations. It also incorporates illustrations and SVG icons which you can update as per your needs. The template features a masonry grid layout for showcasing your portfolio.
Preview of Super Folio HTML Template
Find below a full page screenshot of this HTML template. Do check out the demo to get a real feel of the website design.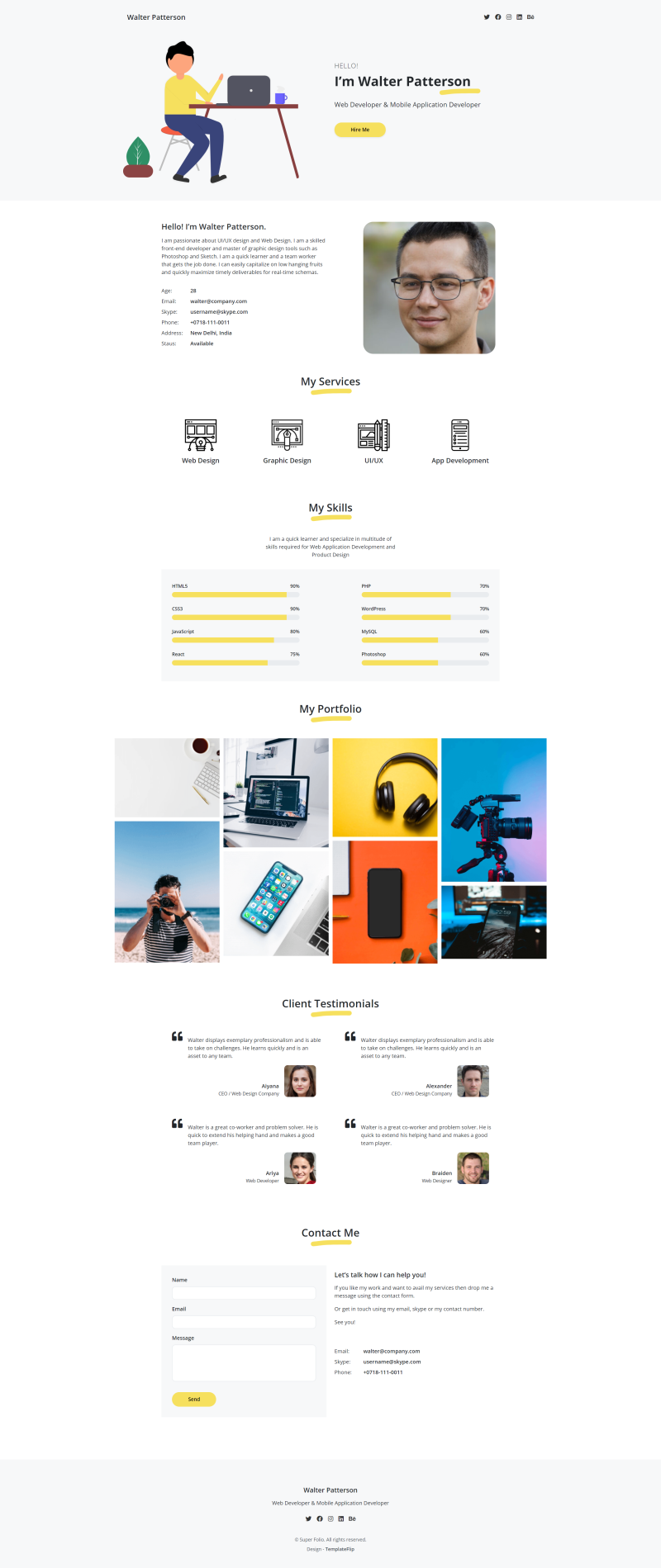 Download Template
You can download this portfolio Bootstrap template using the download button below. Upon downloading this template, you will find files for
Landing page (index.html)
Images (images)
Illustrations (SVG)
CSS styles
JavaScript files
Icon and Favicon files
License
You can use this template for free in personal projects. In return, just credit https://templateflip.com for the website template on your site. You are not allowed to re-sell this template.
You may choose to pay a small fee to remove this attribution requirement, as well as to help the developers of this template. Learn More about premium license for this template.
Don't forget to share this freebie. Also check out these remote job portals that can help you in finding your next gig. We also have list of best HTML resume templates that you can use instead to build your online profile.