If you are a web-entrepreneur running an online business or a blog, analyzing your competitor's website is a good way to learn about how to improve your own website presence. In this article, we have summarized about all the free website competitor analysis tools that we personally use for improving our own website traffic and marketing strategies.
Once you have identified a list of websites that are your direct competitors, there are many different data that you can gather about them using the online tools listed in this post. These data include their estimated traffic, daily/monthly earning potential, most popular pages and posts, back-link profile, their hosting provider, technology stack used and a lot more.
Free Website Competitor Analysis Tools
All the website analysis tools listed below are free to use, however they may provide a premium plan for advanced usage. Note that we are not affiliated with any of the websites listed below. If you find these tools useful then please don't forget to share this post.
1. SimilarWeb – Digital Marketing Intelligence and Website Traffic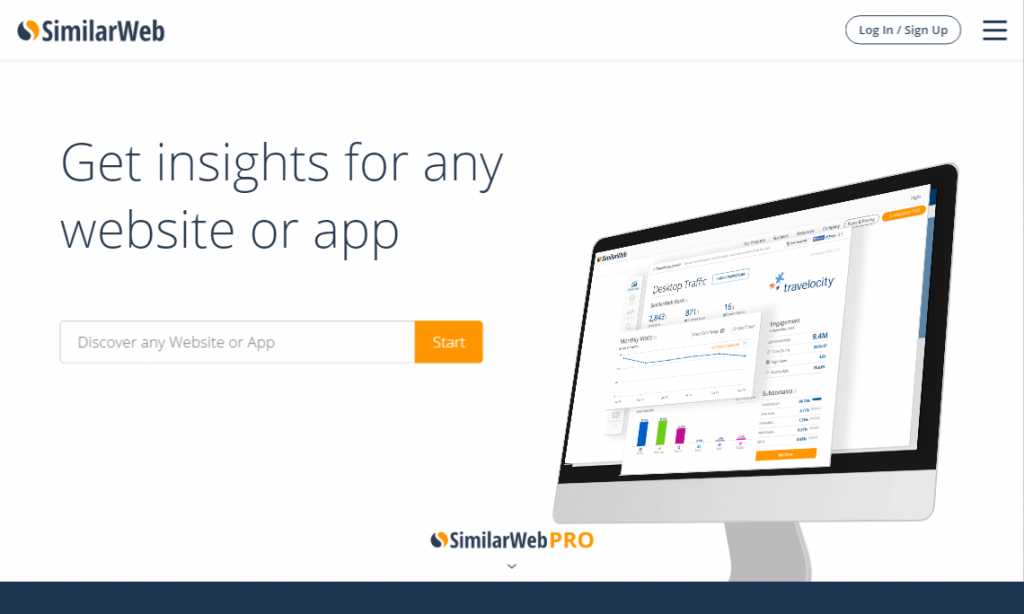 You can dig a lot of information about websites with SimilarWeb. Global, country as well as category rank of a website (similar to Alexa rank) is available on this site. Traffic estimates about a website includes total monthly visits, average visit duration, pages per visit, bounce rate, traffic by countries, traffic sources and top referring sites. Search engine insights includes organic search traffic vs paid traffic distribution and top organic keywords along with their traffic share.
Additionaly, you can also find which social networks are sending traffic to the competitor website which includes sites like Facebook, Twitter, YouTube, Reddit, Stack Overflow etc. There are many other information that can be retrieved about a website on SimilarWeb such as leading paid referring sites, most popular sections of website, audience interest, relevant topics, similar sites as well as any related mobile apps of the website.
They also have a chrome extension that you can install to quickly find extensive information about a website.
2. Alexa – Website Traffic, Statistics, and Analytics
Alexa (not to be confused with Amazon Alexa) is a website ranking and competitive analytics service that has been recently acquired by Amazon. It is well known for its Alexa rank of website which has been a key metric in deciding the popularity and success of a website for a long time by advertisers and marketers.
With Alexa, you can find out a website's global as well as country ranking. It will also show you visitor distribution by country along with estimated daily page views, bounce rate and time on site. You can also find out the search traffic percentage and the top keyword from search engine that the website ranks for. The services offered by SimilarWeb (mentioned above) is similar to those offered by Alexa in many terms and you may wish to use any of these or both for your needs.
3. Open Site Explorer – Link Research and Backlink Checker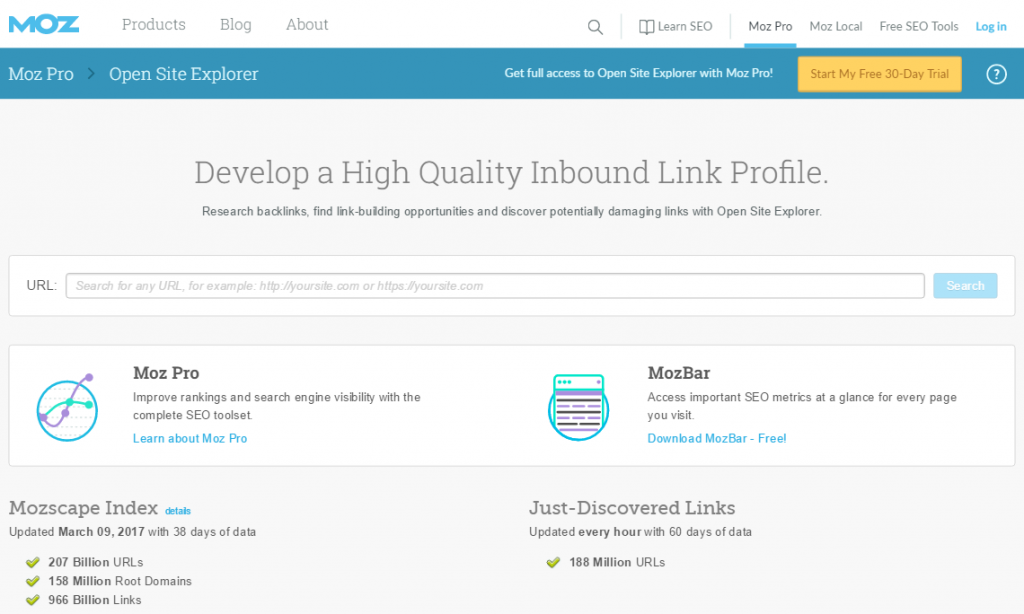 Open Site Explorer by Moz is a nifty tool for finding out back-links of your competing website. It is also useful in finding link-building opportunities and to discover potentially damaging links. This tool also displays domain authority of a website which is a measure of root domain's ranking potential in search engine. You can also find out page authority of any page on a website with this tool.
Information about top pages of a website (based on page authority) and top linking domains are also available on Open Site Explorer. Multiple other useful information are also presented such as commonly used anchor phrases in back-links, recently acquired back-links, etc.
4. BuiltWith – Lookup Technology used by Websites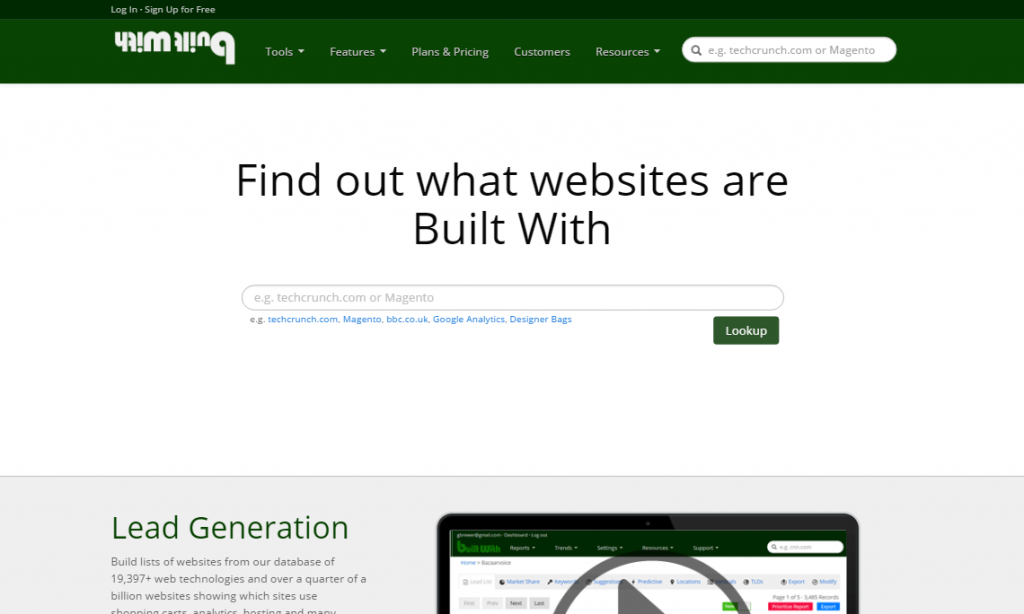 BuiltWith is useful if you want to dig up the technologies that a website is using. May be it is an e-commerce portal and you want to know if it is using Magento or WooCommerce or anything else. If it is a blog or a website, you may want to see what CMS the website is using. You may also want to find out other services and frameworks the website is using. You can gather all such information about a website with BuiltWith.com
BuiltWith will tell you about the web server used by the website, the SSL certificates installed on the site, Nameservers and Email services used, the CMS and frameworks used to build the site along with Advertising, Analytics and Payment services integrated with the website.
Apart from looking up the tech stack behind a website, you can also analyse the global web technology usage trends and statistics using BuiltWith.com. This can be useful if you are deciding about your own tech stack.
5. BuzzSumo – Find Most Shared Content of Competitor Website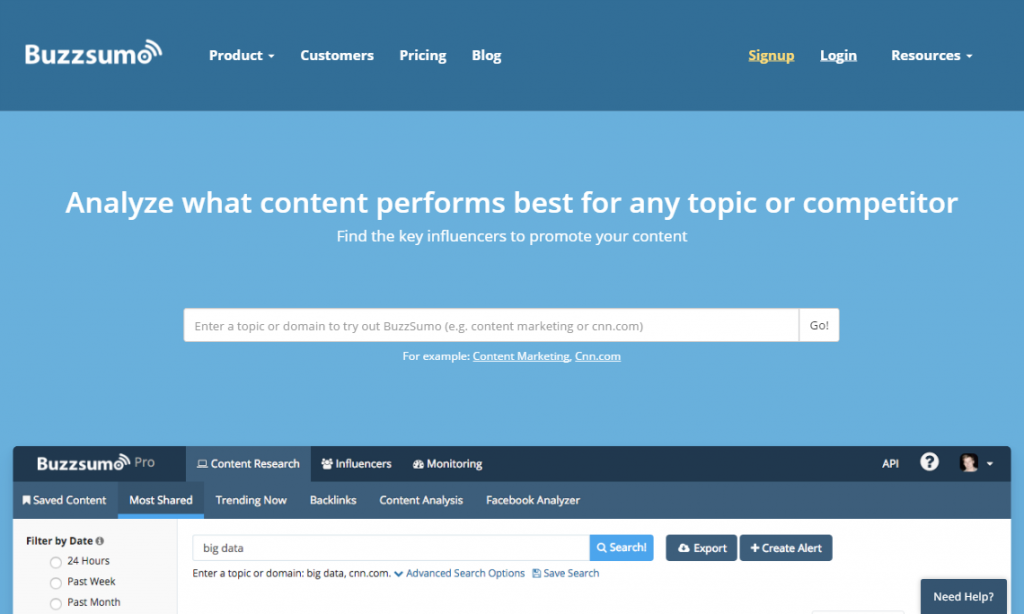 BuzzSumo allows you to find out the most shared content of a competitor website. As higher share count indicates higher demand for such content, you can use this insight to plan your own content. You may even plan to use the skyscraper technique to outrank competitor's top shared content and thus increase your traffic.
BuzzSumo is also helpful in finding the best performing content and key influencers in a given niche/topic. In the free plan the amount of results that get shown is limited to top 5 entries and only upon upgrading you will be able to see the complete list. 14 day free trial is available in case you want to try out the paid plans.
6. W3bin – Website Hosting Information, Traffic Estimates and Cost
W3bin is a handy online tool that can be used to find out who is hosting the competitor website. This information can be useful if you find the competitor website to be better in terms of speed and up-time and want to switch to their hosting provider for your own website. The tool will also be useful when you need to contact the web hosting provider of a certain website to report abuse.
This online tool also shows a website's global rank, estimated daily revenue, estimated daily visitors as well as total website worth. Along with this, you can also learn about top keywords that the website ranks for in search engines. W3bin will also tell you about other domains that are hosted on the same IP, IP range and with the same hosting company.
7. Nibbler – Free Website Report Tool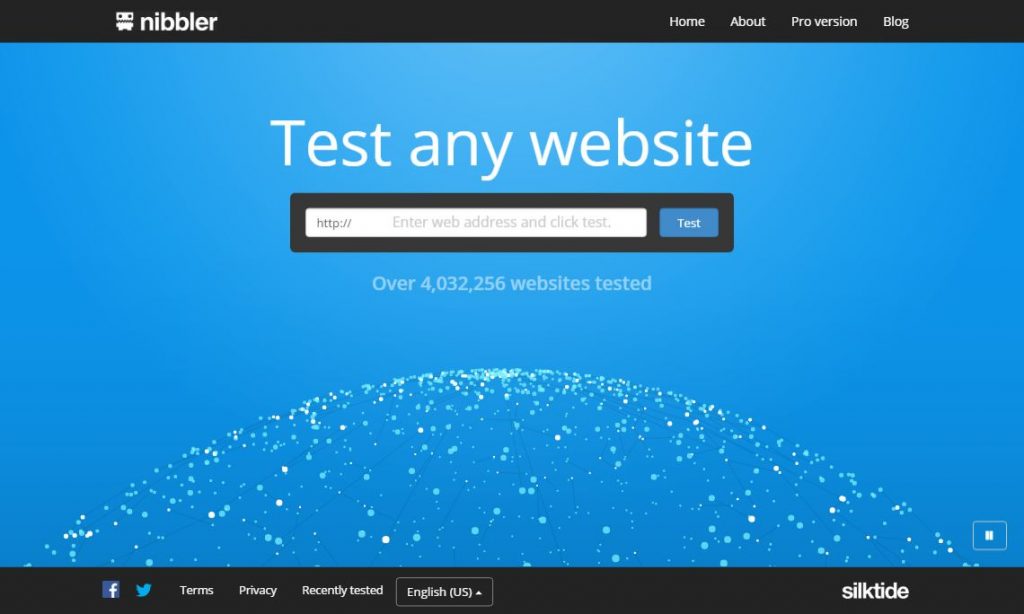 Nibbler is a free online tool for testing and generating reports for websites around key areas including accessibility, SEO, social media, marketing and technology. Nibbler is completely free to use but is limited to only three reports.
Nibbler is quite useful if you want to gauge the meta tags, social interest, amount of content per page and code quality of a website.
8. WPThemeDetector – Find Website's Theme and Plugins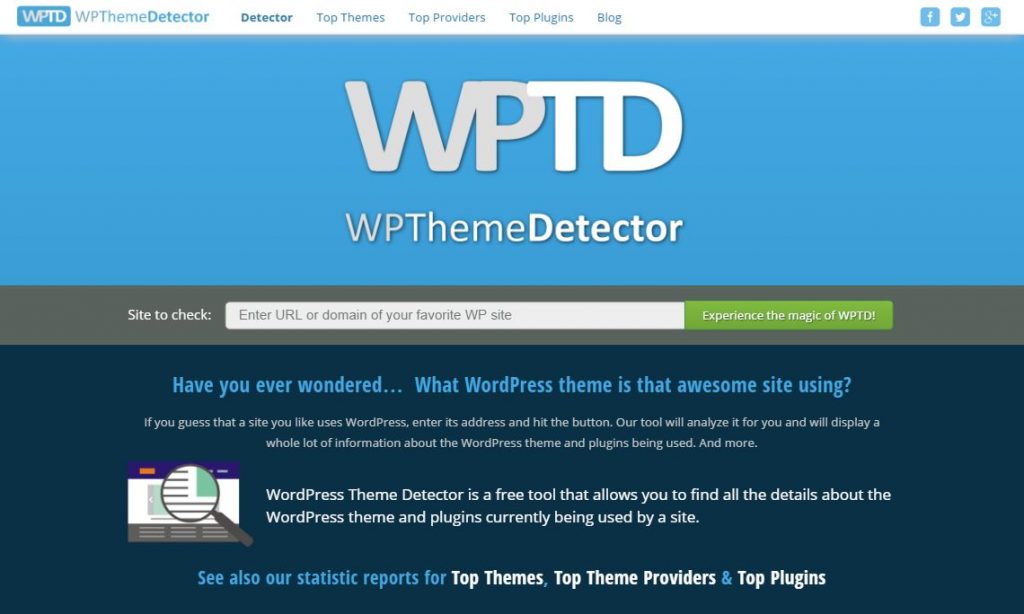 If your competitor's website is running with WordPress then you can use WPThemeDetector to find out the themes and plugins being used on the site. This is quite useful when you want to offer similar kind of experience to your users. Do make sure to get the WordPress theme customized to suit your own needs instead of creating a clone of the competitor website.
WPThemeDetector is also useful to find out the most used WordPress themes on websites. Currently Genesis, Divi, Avada and Sahifa are listed as the top WordPress themes.
9. Who.is – WHOIS Lookup, Domain and IP Owner information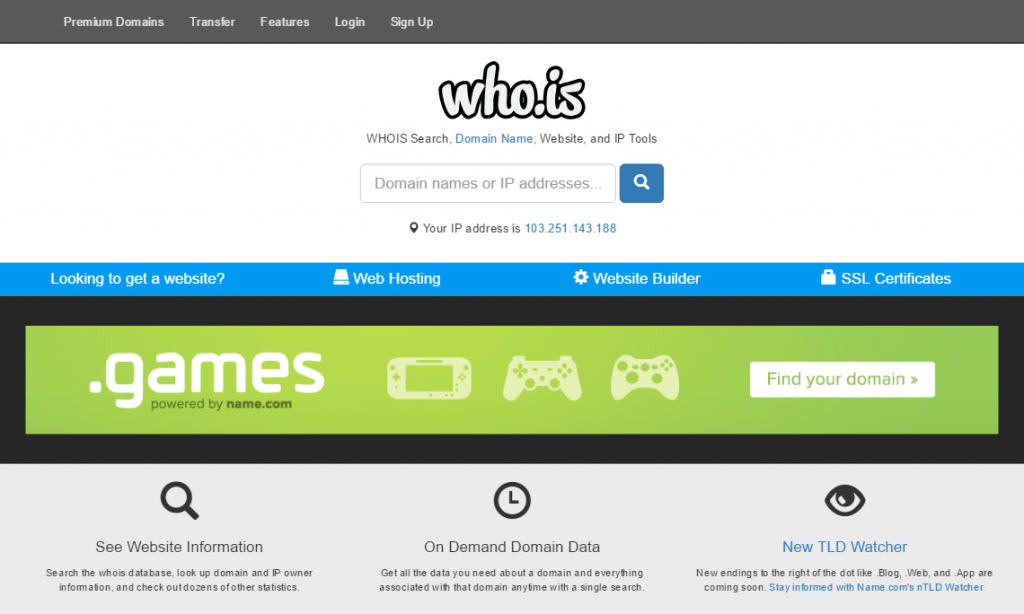 Who.is provides a free WHOIS lookup service for a domain name. You can use this online tool to find domain name owner, registrar information, domain registration and expiry dates, domain owner's contact information as well as admin contact and technical contact information.
Note that, for domains that have privacy protection enabled, you won't be able to see these information.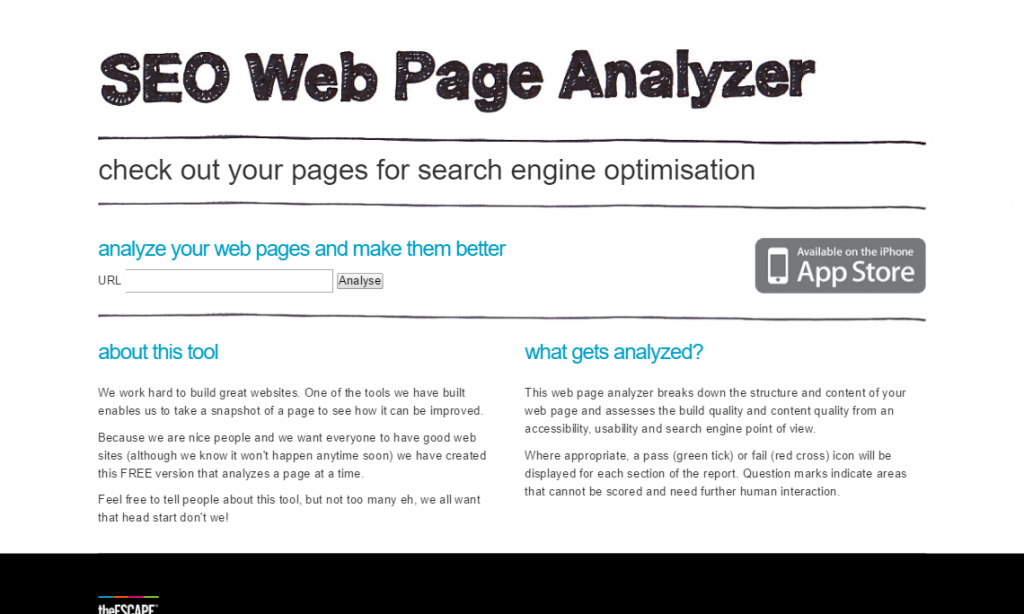 This SEO Analysis tool will help you understand the key metrics of SEO for a page on site. This SEO analyzer breaks down the structure and content of a web page and assesses the content quality on multiple factors such as accessibility, usability, top keywords, internal and external links etc.
You can use this free tool to do a SEO analysis of individual pages of a competitor's website and then use the insights to improve your own copy.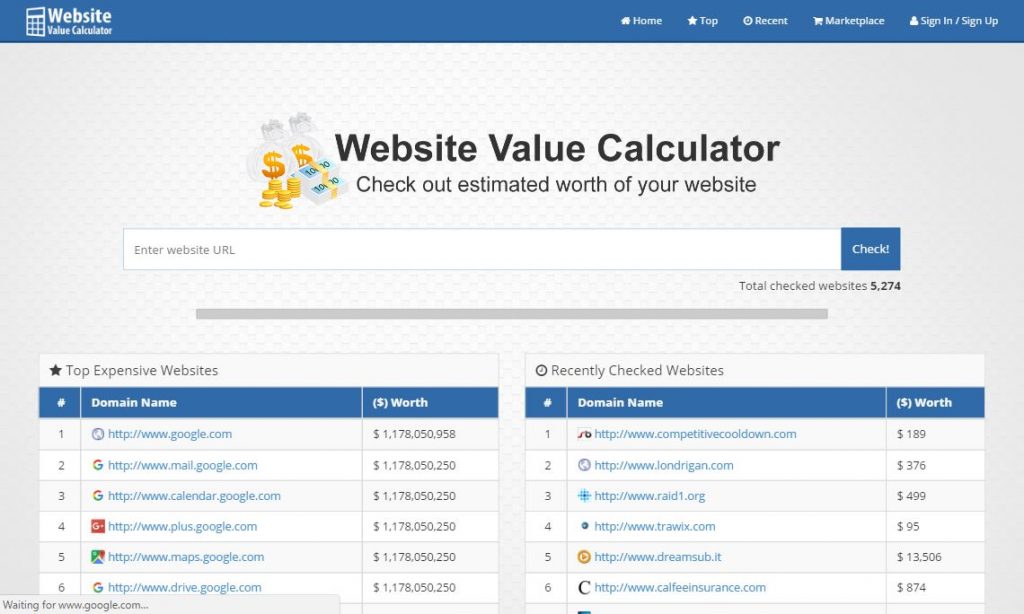 This website value calculator tool is able to estimate overall value of a website. This kind of information can be helpful in case you are looking to acquire competitor's website or are trying to estimate your own website's worth.
12. GTmetrix – Analyze and Compare Website Speed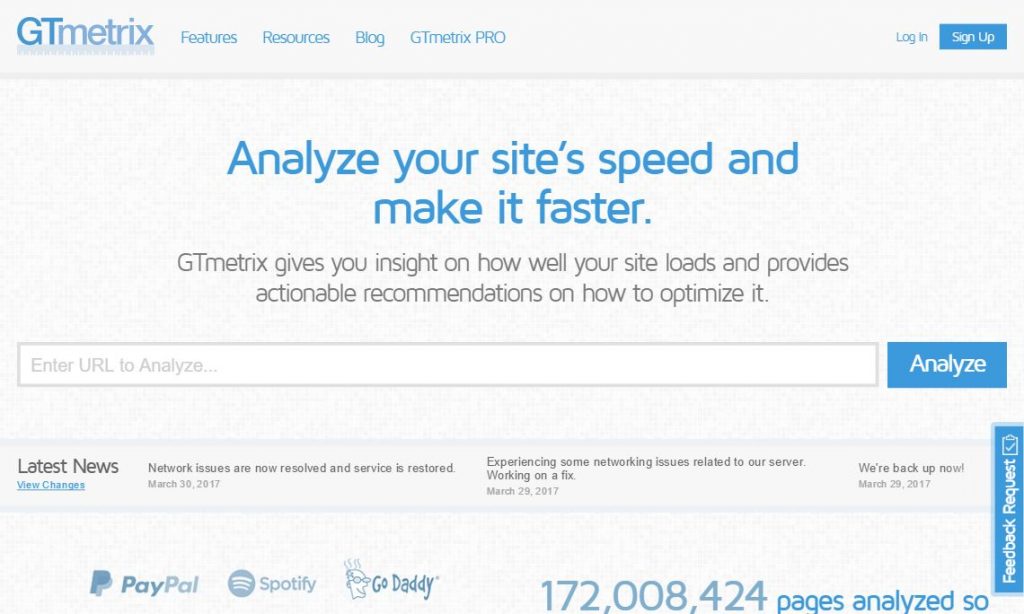 GTmetrix is our goto online service for analyzing website speed. It is also useful for comparing speed metrics between two websites. You can use this utility for comparing speed of your own website with the competitor's website.
You will get a breakdown of speed and size stats of each resource loaded by the webpage being tested. Additionally GTmetrix provides recommendation to optimize your website speed.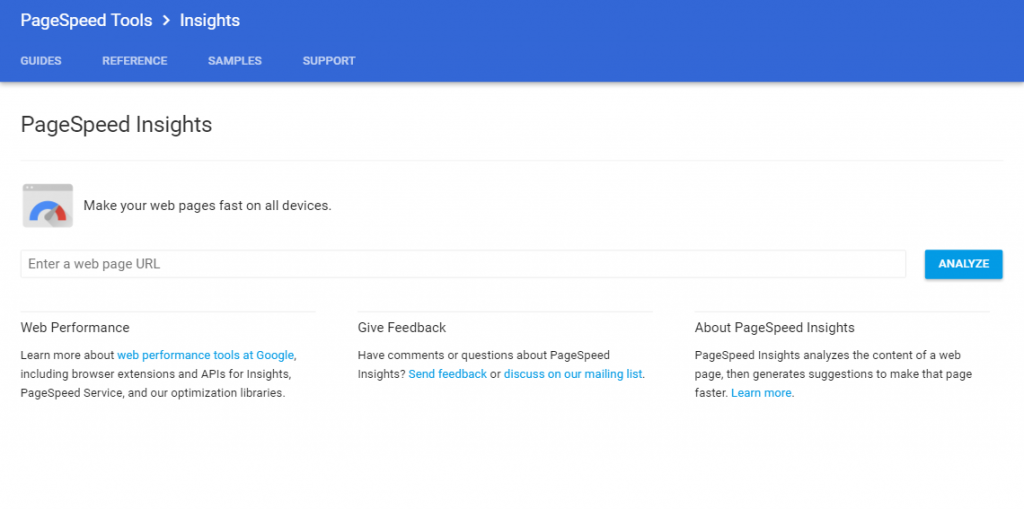 While we are talking about website speed, let us also look at Google's site speed test tool. This tool analyzes webpage speed for mobile as well as desktop and gives a score out of 100. Since you wouldn't want to be lagging behind your competitors in terms of website speed, PageSpeed insights will help you in improving your website performance.
14. WhatFont – Check Font used in Website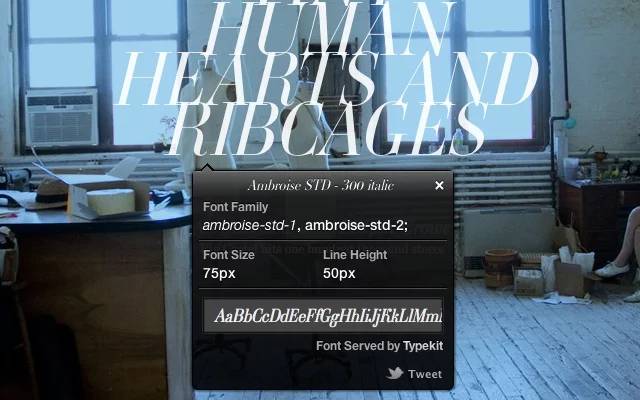 Typography and Colors play a big role in a brand's identity. Understanding the psychology of fonts and applying it for your own brand can help you leave longer lasting impact to your website visitors. For the cases where you need to study the font used in your competitor's website, this chrome extension WhatFont will be helpful. Apart from telling you the font family used on the site, it will also display the font size, line-height and the service used for serving the web font.
Note that the plugin only works on text and there are multiple other tools to identify fonts used on a website. In case you need to identify a font used in an image, another online tool What Font is will come in handy.
15. Wayback Machine – Check How Webpage Looked Like in Past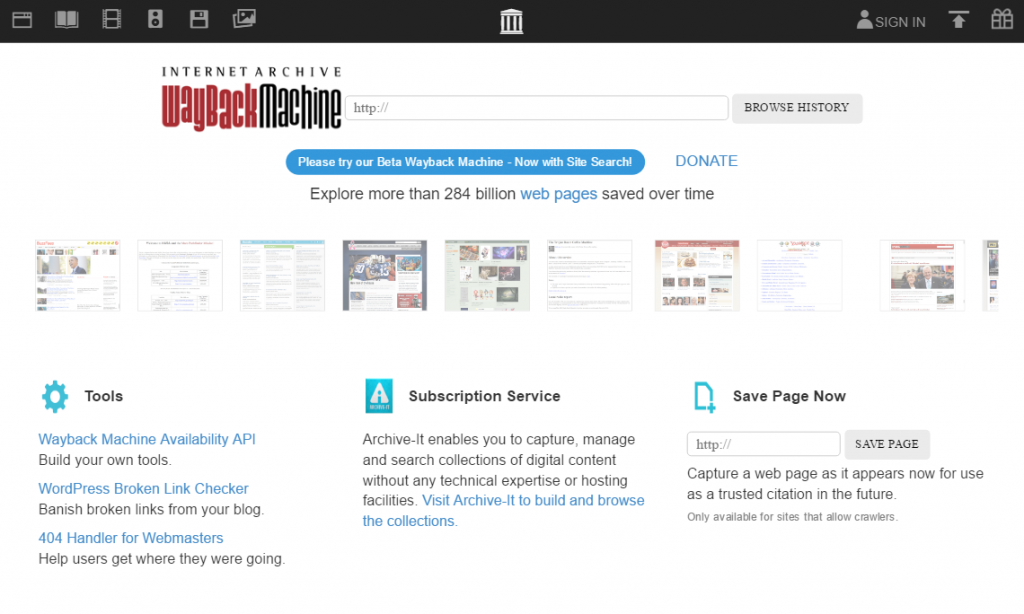 Internet Archive is a non-profit library of free books, movies, software, music, websites, and more. Its Web Archive section allows you to travel back in time and see how a web page looked like in the past. This can be useful to understand how a website or a webpage evolved over time.
Note that snapshots of webpages are taken at an interval of time and thus a snapshot may not be available for all possible date. Nonetheless, this utility is very useful in studying the historical web design and content of a website.
---
We hope that you find our list of website competitor analysis tools helpful. Please note that there are many other premium website analysis tools that offer a lot more features and functionalities, however we have limited ourselves to only those tools which are either completely free to use or offer a generous free plan.
If you find your favorite website analysis tool missing from the list above then please don't hesitate to add them in comments below. Comments are moderated to avoid spam, but we do approve comments with relevant links. Lastly, don't leave without sharing.