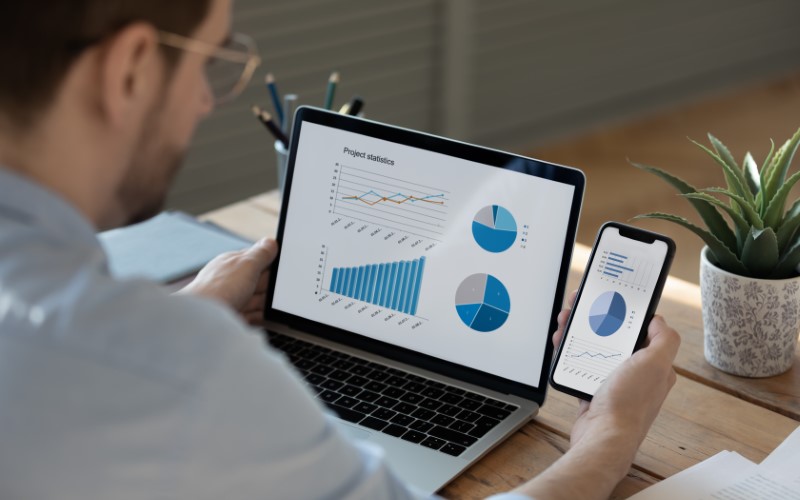 How do you manage your organization's data? Businesses handle large amounts of data every day from multiple sources such as business software systems, applications, websites, and social media channels. They're collectively called big data.
Synchronized data sources can help improve your business in many ways when it comes to data management, which will be discussed below.
Handle Big Data Effectively
Big data contains a wide variety of data that come in increasing volumes and speed. It's more complex, larger, and comes from new and multiple sources. It also comes in several terabytes or petabytes saved in a wide array of file formats. Because big data sets are voluminous, traditional data processing software can't handle them. And this is when big data management comes into play, along with using data integration tools to synchronize data sources.
Big data management refers to the systematic organization and administration of massive volumes of data. This process includes handling unstructured and structured data, which aims to ensure accessible and high-quality data for business intelligence (BI). Because of rapidly growing data sets, it's important to implement management solutions for these.
Synchronized data sources such as integrating HubSpot to BigQuery can help businesses handle large data sets effectively. Your marketing team can get a big and clear picture of a customer's journey by using synchronized data sources. In this way, you can gather, search, calculate, and store your data, as well as run hundreds of queries quickly.
Manage Different Types Of Data
With synchronized data sources, you can load different types of data and run them seamlessly to help improve productivity and workflow. Generally, there are two types of data, unstructured and structured.
Unstructured data sets are voluminous collections of files with an internal structure but not stored and predefined in a database format. This type of data can be machine or human-generated in either non-textual or textual format. Unstructured data doesn't fit in spreadsheets. Some examples include images, audio files, log files, videos, and social media posts.
On the other hand, structured data resides in a file or record. In general, these are stored in a database consisting of text and numbers. Structured data is easily understood and highly organized by machine language, and data sourcing can happen manually or automatically. Some examples include names, addresses, geolocation, dates, stock information, credit card numbers, and more.
Here are the specific types of data you can load from synchronized data sources:
You can export data about your business deals, which include the type, amount, owner, and deal stage. Combine this data with the payment details that come from your billing provider or accounting tools to determine any inconsistencies and promote better forecasts.
You can keep contact lists safe by pulling information from synchronized data sources in one place. In this way, you can search, filter, sort, and process data quickly to create demographic analytics.
You can fetch data from multiple platforms and build a database in one place with the help of synchronized data sources. By doing so, you can eliminate duplicates, target and segment clients, and relay processed data using a third-party tool to share information with your contractors or partner companies.
With synchronized data sources, you can quickly prepare a product catalog. This live product catalog contains the product prices, discounts, billing periods, taxes, and other relevant product information. You can compare this catalog to your previous offers from other sources. In addition, you can export this information to a third-party application as necessary.
It's now possible to conduct a robust sales analysis using synchronized data sources by evaluating product performance in deals. You can integrate the details with your accounting and bookkeeping transactions data and use a visualization tool to create an advanced sales dashboard.
Synchronized data sources enable you to analyze customer support tickets data. In this way, you can better understand the types of clients who are raising tickets, allowing you to link the tickets to products and team performance.
Boost Your Digital Marketing
Having a reliable and accurate database enables you to attain digital marketing success. By having an access to synchronized data sources, you'll be able to extract accurate data quickly and easily.
Take a look at the other ways you can boost your digital marketing using synchronized data sources:
Gauge Current Marketing Performance
You'll be able to identify the strengths and weaknesses of your existing digital marketing campaign by analyzing real-time business metrics or performance. In one dashboard, you can view your key performance indicators (KPI) to determine the progress and outcomes of your marketing strategies.
Targeting And Segmentation
You can accurately target leads or potential customers and deliver the right marketing message based on their personas and expectations. By being able to access all relevant customer data, you can analyze their behaviors and at what stage they are in the sales funnel. In this way, you can create better strategies to get their buy-in and lead them to avail of your products and services.
Generate Reports Accurately
If your business has a single platform to check data, then you can generate reports more accurately, easily, and quickly than before. In just a few clicks, you can operate raw data that comes from various entities as well as process and calculate data.
For instance, you can run standard Structured Query Language (SQL) queries to monitor your business's key performance metrics. Hence, generating aggregated reports using data visualization tools is made simpler and better.
When you generate accurate reports, you can present them better to your investors, employees, and other stakeholders. Everyone will have a better picture of what's happening in a project or department. Accurate reports minimize doubts because everything is seen in real-time with less human intervention due to automation. Hence, you can build credibility in reporting that's geared towards a proper and prompt resolution to existing business problems.
Secure And Automatic Data Backup 
With synchronized data sources, you can send data and run queries on a schedule or specific dates automatically. In this way, you can backup critical data and ensure they're updated and encrypted. You can restore data immediately in the event of data loss or customer relationship management (CRM) system migration.
With secure and automatic data backup, you have peace of mind that your data can't be easily penetrated and used by cybercriminals or hackers. In any emergency case, you'll be able to retrieve your business data without breach. That's why you need to choose a reliable data integration tool right from the start to ensure data security.
Make Data Management Stress-Free
Do you have a start-up business or an enterprise company? You might be using different types of software or business systems to manage your marketing, finances, inventory, and sales. If you're having problems analyzing all data on various platforms, then it's high time to consider synchronizing data sources in one place.
Here are the other ways synchronized data can help you manage data stress-free:
Using a data integration tool, you can reduce manual work and save time and effort. For example, you don't have to copy and paste data manually anymore because all information is linked and integrated into one place.
By synchronizing data sources, it only takes a few minutes for your data to update automatically. You don't need to wait for hours to obtain a database from multiple data sources for further processing. Numerous integrations are now made possible using a data integration tool for stress-free data management.
Promote Better Collaboration 
Synchronized data sources promote better collaboration because you can create attractive data visualizations and share dashboards and charts with all parties. You can invite colleagues and other stakeholders to join your account for collaboration. Using a reliable data integration tool, you can manage users, integration, and connected accounts more effectively to access synchronized data sources without much hassle.
Improve Sales And Profits
Are you ready for a big return on investment? If yes, then you have to embrace digital transformation by synchronizing your data sources using a reliable data integration tool.
Synchronized data sources eventually improve your sales and revenues. With the help of a data integration tool, you can access all your data in a secure place, so you can load and run queries for your perusal effortlessly. You can focus more on analyzing your customers' needs, improving your products and services, and creating better marketing strategies.
Because of automation, you reduce the risks of errors associated with human manual work. It means you can concentrate on improving your business on a more in-depth level because you have peace of mind that your business data is accurate and secure.
Conclusion
Because of the need to manage data effectively and efficiently, synchronized data sources come to the rescue by combining data from different and multiple data sources. You can manage your data in one destination through integration, enabling you to focus more on sound business decision-making because you have an accurate database and reports. Therefore, you're always one step ahead of the competition, ensuring business success.