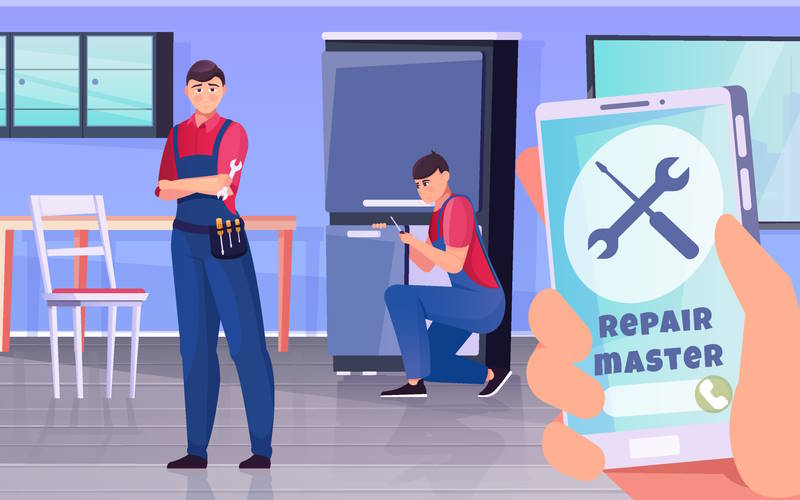 These days, consumers are more likely to call on their smartphones for all their daily requirements – from ordering food to booking a taxi – making it essential for businesses to have an app that perfectly addresses the needs of their audience. With the rise of on-demand service platforms like Uber, Airbnb, and TaskRabbit, consumers are now expecting the same level of convenience and simplicity when it comes to their home service needs.
If you're in the home services industry and are considering building an app for your business, you're on the right track. However, before you start embarking on this new venture, it's important to note that building a user-friendly home services app requires careful consideration of several vital factors.
Here's how to ensure that you build a successful home services app that will provide an excellent user experience to your customers and deliver significant profit margins to your business. The most important part, however, is to focus on the marketing end of the service and see your competition. We're going to assume you've done that, but you also need to remove user apprehensions before they're ready to test out and try out your new application.
You can do this by establishing authority from the get-go with an optimized landing page, App Store/Play Store page, and overall answering all they need to know beforehand. For example, you could give an example of all they need to know about home warranties with a convenient FAQ page. Learn More here to see how to orient your services, copy, and even target your user base to driver higher conversions.
1. Understand Your Target Audience and Their Needs
When building a home services app, one crucial consideration understands your target market and what they need. Understanding your audience's demographics, including their age and location, will help guide you in building a home services app that suits their unique needs perfectly.
For example, suppose your target audience is primarily working professionals. In that case, they will likely require certain high-end services, such as laundry and dry cleaning, house cleaning, and yard maintenance, during the weekends. In contrast, parents with young children may require services at odd hours, such as in-home daycare or house cleaning that can handle baby-related messes.
2. Develop a User-Friendly UI/UX Design
Designing a user-friendly UI/UX for your home services app is critical to its success. A visually appealing interface and simplified navigation will enhance user experience and ensure your app is easy to use, which is essential for retaining users and driving them to book services.
Choose a color scheme that complements your brand and creates a pleasant user experience. Employ intuitive menus to enable customers to navigate quickly and find the desired information effortlessly. Avoid clutter and make sure that the loading time is minimal, keeping pages succinct and functional.
3. Select the Right Platform for Your App
Choosing the right platform for your home services app's deployment will be a critical decision in its successful rollout. Different platforms may work better for different business models and target audiences.
For example, if your audience is primarily located in a specific geographical location, you could offer your services exclusively on local platforms such as local business listing directories. At the same time, a national or global presence may warrant a presence on international app stores like Google Play store, Apple App Store, and others.
4. Choose the Best Technology Stack for Your App
Utilizing modern technology in your app provides a fundamental and unique approach to your home services app's development. As with platform selection, various tech stacks should be investigated before committing to one.
Developers may choose to connect their app to existing services, such as maps, payment gateways, or social media logins, to enhance user convenience. The tech stack can further dictate the language and frameworks used to build the front-end and back-end of the app.
5. Set Up Secure Logins and Payment Processing
When building an app that involves making payments, it's crucial to have secure logins and payment processing. Remember that customers trust you with sensitive information, so make sure that the login process and payment gateway are reliable and safe.
Customers will only choose your app if they are confident that their credit card information and other personal details will remain safe from cyber-attacks. Opt for payment gateway options that provide multi-level authentication protocols, such as fingerprint and password recognition.
6. Testing and Maintaining Your App for Optimal Performance
As with any software, testing, and maintenance are critical to maintaining optimal performance levels. Test your app thoroughly before launching it to ensure everything works correctly, primarily the front-end and back-end interactions.
Regular maintenance on your app is also essential to handle software and hardware upgrades that may affect your app's performance. Additionally, giving your app regular updates can address pain points that customers experience, further enhancing the user experience.
Cover Image by macrovector on Freepik