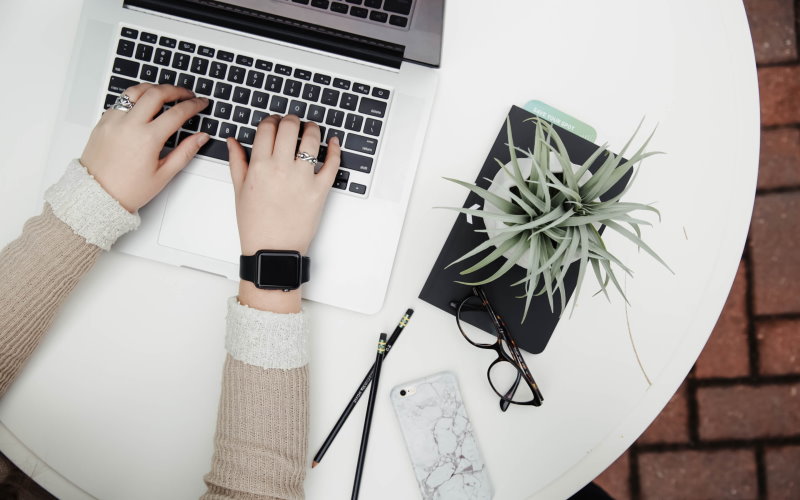 A website structure is how your site is organized. It also refers to the ways your different web pages are linked together. Regardless of the niche or size of your website, it's highly advised that it should always be organized properly.
Improving your site structure is said to be an essential part of your search engine optimization (SEO) strategy. A good site structure can make it easier for both search engines and users to navigate through your site's features and content. But how can you improve your site structure? Below are just some of the steps you should know:
1. Plan Your Information Hierarchy
Before you create a sitemap design, one of the first steps you should do is to plan your information hierarchy or how your information will be structured. During the process, consider the main sections, sub-sections, and what you'll have under those categories. Leaving this task up to chance might make your website difficult to navigate through which can cause a worse visitor experience.
2. Base Your URL Structure On Your Website's Hierarchy
When you're done with planning your information hierarchy, the next step is to use it as your basis for your website's uniform resource locator (URL) structure.
Once implemented properly, a sound URL structure can provide all your website pages with a URL address that gives search engines further information and include relevant keywords about your website. This will help you rank higher in search results that may permit for higher online visibility.
3. Build A Comprehensive Internal Linking Structure
To improve your website structure, it's crucial to properly link all of your content internally. It's useful for the following reasons:
A proper link structure helps search engines index content according to relevance and presents this information to site visitors, regardless of your website design. This may happen off-site.
For instance, when you search for something online, you'd get top-level pages of your preferred website. So, having a clear structure can make a difference to your website when it comes to the possible outreach it may have to significant audiences.
Links are easier for visitors to move through your website's content. For instance, in the blog post regarding the advantages of your company's items, you can link to the contacts page so that site visitors can make inquiries and become potential customers.
You can focus on the keywords you like to gain higher and better rankings. The anchor text you're using when interlinking between content on your website offers a clear overview of what content would have a more favorable ranking on search engines.
Information hierarchy ties your content together neatly. Tags and categories make it possible for the content to be easily found. For example, a tag cloud may help users find related content. Categories may also help you group content and give a framework for internal links.
To make your content easy to access, remember to consider the three-click rule. It may be done effectively by dividing your web pages into various content zones.
For instance, pagination menus and sidebars are the best places to present your readers with options without sacrificing your pages' readability. Such content zones help arrange your content into small digestible parts and point users to more helpful pages they want to access.
4. Make A Sitemap
It's necessary to have a sitemap. It's both an excellent way to boost your website's crawlability and boost your SEO. If you have a good internal linking strategy, search engines may be able to access your website pages, but having a sitemap will ensure that you won't miss key details.
If you have a new website, for example, it's beneficial to have a sitemap to let search engines get your website indexed and crawled. It works the same for bigger websites. Unless you have an excellent internal linking strategy, a sitemap will be necessary for big-scale websites.
Related: Ping Sitemap to Search Engines after Site update
5. Fix Your Existing Posts And Pages
When improving your site structure, another step to keep in mind includes ensuring that your existing posts and pages are properly optimized and organized.
With the use of your information hierarchy, you can easily fix your existing content. It can also let you take your content organization into consideration. Plus, it'll enable you to prioritize how your visitors navigate your site.
By fixing your existing pages, you don't only organize your website properly but it'll also give your visitors a better website navigation experience without encountering any inconvenience.
6. Avoid Dead Ends
Each post or page on your website must have suggestions for further reading. Besides, you want people to stay on your website. However, never go and add random links to all your posts. Suggestions must always be on topic. For example, if your visitors are interested in running shoes, offer them more reading materials on running shoes, but never bore them with posts regarding air conditioning units.
To avoid dead ends, open your post overview and try to sort your posts by the number of your internal links using text link counters. Open your posts with a few internal links and add the links to similar posts using internal linking tools.
If you prefer to add related links to your hierarchical pages, you may use sub-pages. Nevertheless, prior to doing this, make sure to check if it's the case as you're the one who knows your audience best.
7. Prioritize Excellent User Experience As Your End Goal
There's more to know about improving site structure. While you're in the process, you must always ensure that everything about it is user-friendly and clear. A well-researched and planned content hierarchy won't do good if you don't provide users with a better navigation mechanism.
Lastly, ensure that your navigational menu is accessible from your website's pages. It's said that baffled site visitors are likely to leave, get frustrated, and search for better luck on your competitor's website.
The same goes for website speed; neither search engines nor users appreciate websites that take forever to load. Therefore, avoid big files that may hinder your website's performance. If you're planning to use plugins for your content management tools, try to use what's only essential for your website.
Bottom Line
Your site's structure matters if you don't want to end up getting a low search engine ranking. However, when improving your website structure, you must always bear in mind to optimize for your online users and not for bots.
Since your visitors' behavior changes, you should adapt your navigation to their needs and expectations. With the steps above, your site structure will improve, allowing you to achieve better positions and results within search engine results pages (SERPs) for your content.
Cover Photo by Corinne Kutz on Unsplash