In this season of love and togetherness, we bring this flat design inspired, minimal Valentine's Day greeting card especially for you and your loved ones.
The Valentine day card is available for free download as 1080×1080 px PNG image. This image size is optimum for sharing on social channels like Instagram and Pinterest too.
Preview
Soft colors, bold typography and long shadow feature in this minimalistic greeting card for St. Valentine's day. Here is a preview of the card: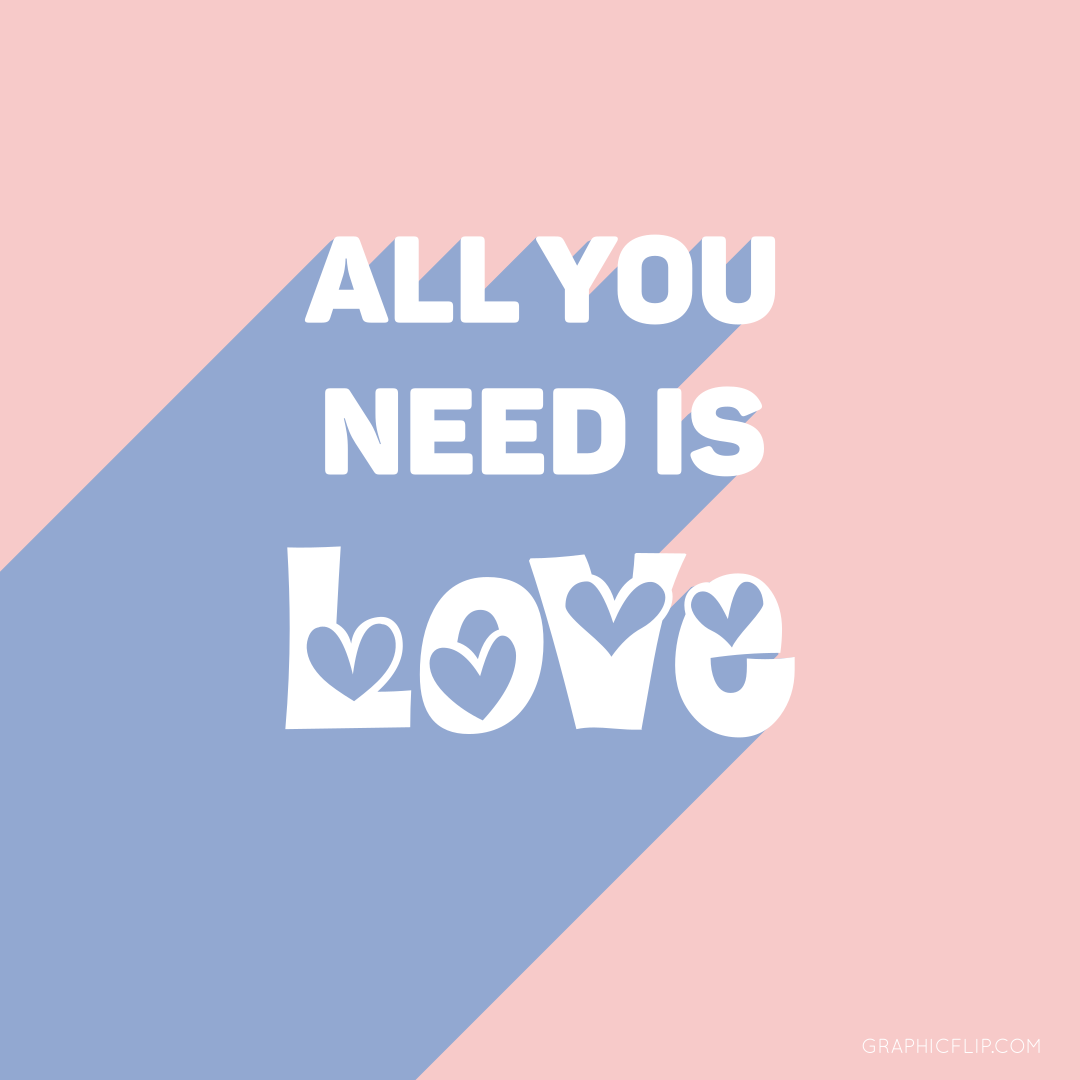 I have taken cue from 'long shadow' style that is quite popular in flat design for creating this greeting card in Inkscape. For creating this shadow, I have used extrude extension of Inkscape, more details of which I will cover in another post.
There are other techniques too that you can use to produce this long shadow effect, you can read my tutorial that shows how you can use Inkscape interpolate extension to create flat long shadows.
Color Palette
Compassionate and relaxing, Rose Quartz & Serenity – the Pantone colors of 2016 characterize this artwork. These shades of pink and blue respectively along with pure white form the color palette of this greeting card.
Font details
I have used these free fonts in creating this Valentine's day card:
Panton, a free geometric font that you can get from Font Fabric.
Heartland, a Valentine themed free font available on dafont.com.
Here is a collection of Valentine themed fonts for your graphic design work themed around Valentine's day. You can also take a look at this list of sites to download free fonts.
Download Minimal Valentine Day Card
Download full size greeting card using the link below. If you like this freebie, do help spread the word by sharing it on your social channels and sending people to this page, I would hugely appreciate that :).
This greeting card is available under Creative Commons Attribution license. Please keep the watermark in the image while sharing on social media or email. For further details, kindly visit the licensing page.
More Valentine Themed Resources
If you are working on graphic design projects themed around Valentine's day, you'll find these articles resourceful: