I went hunting for Valentine Day themed fonts while creating the freebie, Valentine's Day greeting card. And in this post, I bring to you a collection of some of the best looking Valentine fonts I could find.
The beautiful, romantic fonts in this showcase are just perfect for all your Valentine's Day themed projects such as cards, love quotes posters, party flyers and even designing wedding invitations.
This list includes a variety of fonts – elegant scripts, fonts with swashes, brush fonts, thin fonts, wedding calligraphies and more. These fonts will also go well these hand-drawn laurel wreath badges that you can download for free.
This post features both free and paid fonts, it is also indicated below for your reference. Please note that some of these links may contain affiliate links. Read on to get a preview of these fonts as well as the links to their download pages.
JeanSunHo (Free)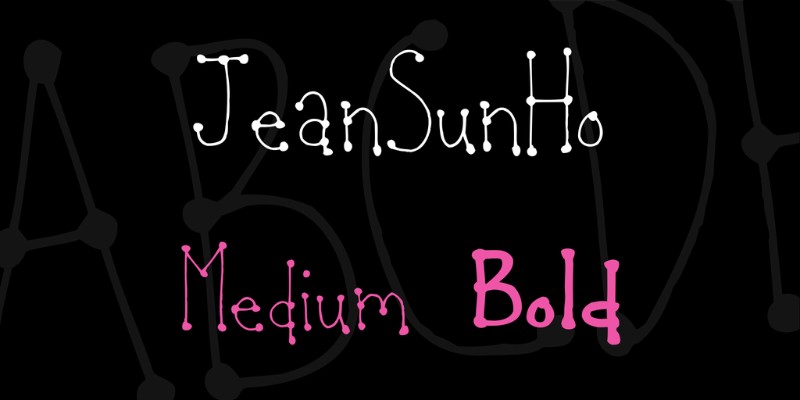 JeanSunHo is an ultra thin, romantic font. It is available in two weights – medium and bold as TTF font format. Font designer – Kevin Richey.
Heartland (Free)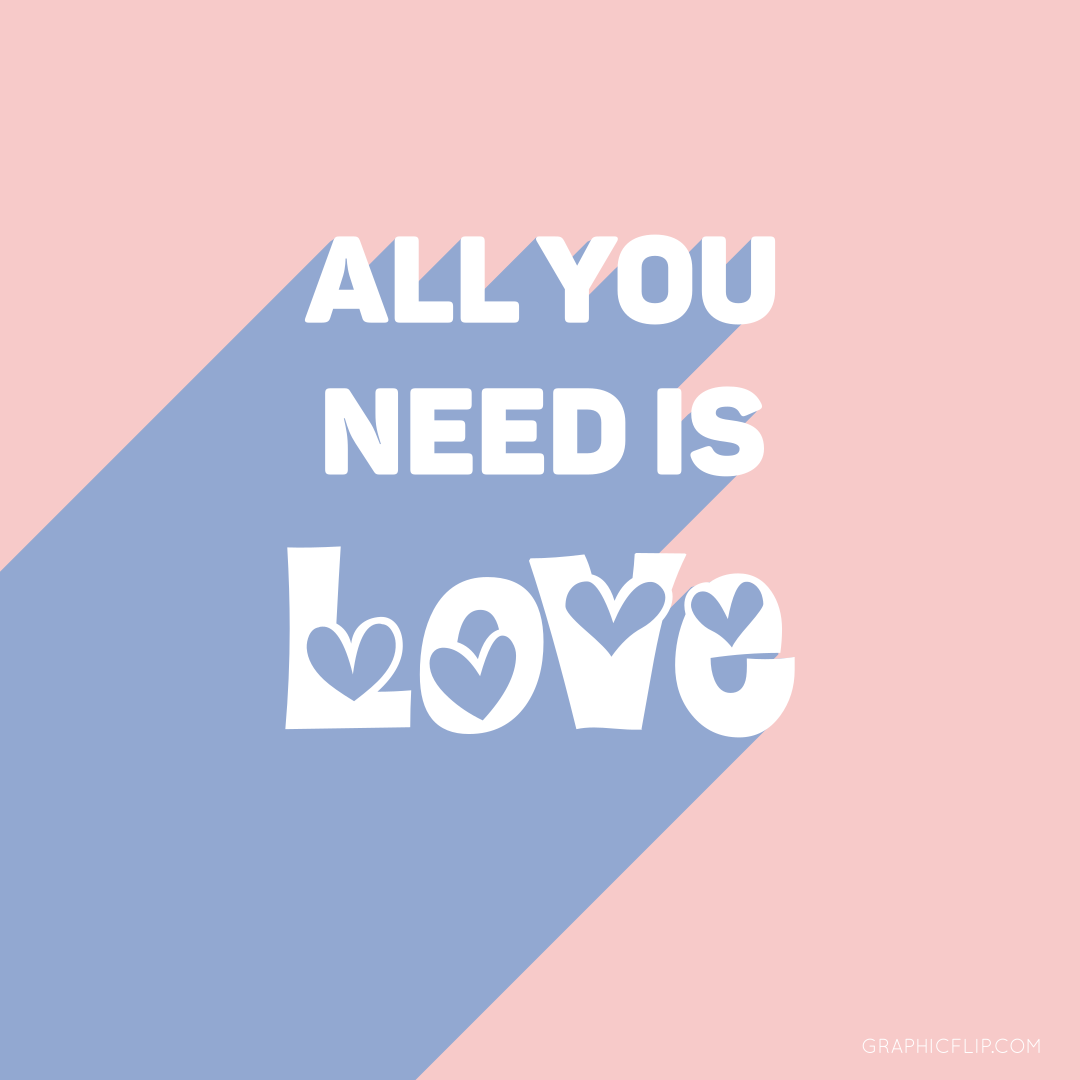 This is the font I used in our freebie, Valentine Day card. I have written 'Love' in Heartland font as seen in the image above. It is free for commercial use font designed by Harold's Fonts. Font format – TTF.
Honeymoon Script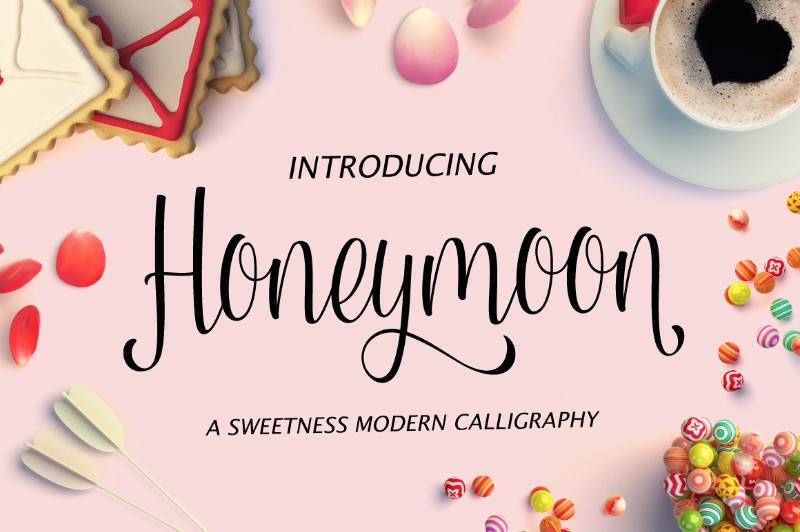 A modern calligraphic font, Honeymoon script is a great font for designing wedding invitations, love quotes posters, and branding. It is available in TTF and OTF formats. Font designer – Graptail.
Humble Hearts Script Font
Designed by Joanne Marie, Humble Hearts is a mono script font perfect for designing beautiful logos, t-shirts, wedding stationery, invitations, cards. Designed by Joanna Marie, it can be downloaded as TTF and OTF font files.
Devious Typeface (Free)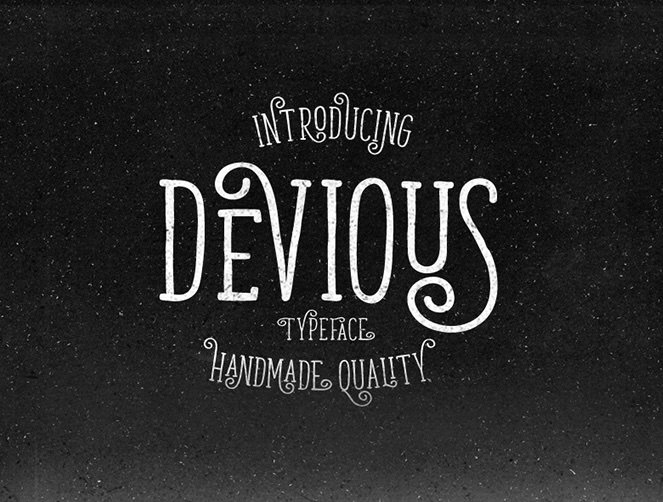 Devious Typeface – a simple, minimalistic font with a retro feel by Graptail. Full of alternative characters, this font is suitable for greeting cards, posters, labels and invitation design whenever you aim for a hand-drawn vintage look. Font formats – OTF & TTF.
Amelia's Quill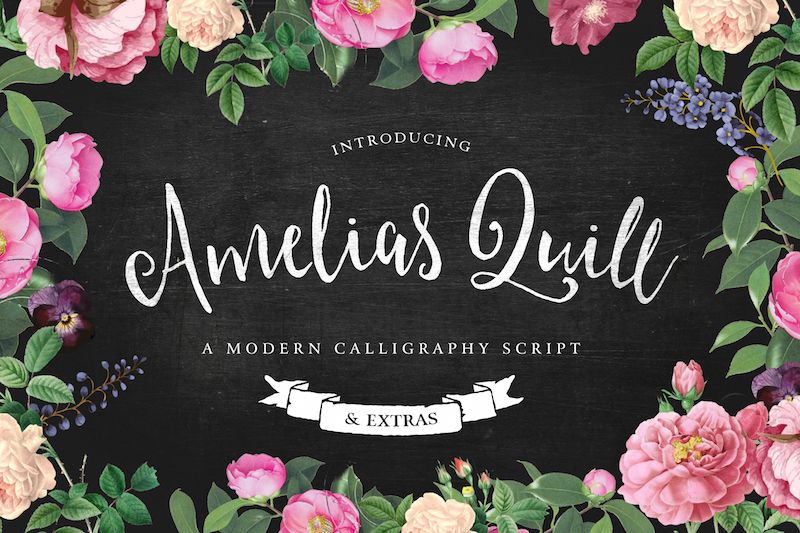 Amelia's Quill – a flirtatious and charming, inky-edged, hand-lettered modern calligraphy script by Nicky Laatz. Romantic and lively, this font has a wide range of applications – from delicate, feminine wedding invitations, to dramatic old-world vintage branding.
Amelia's Quill comes in Regular, Slanted and Extended, it also includes a bonus ornaments font, and has a handy selection of lowercase alternate letters. It is available in OTF and TTF formats for download.
Lovers Quarrel (Free)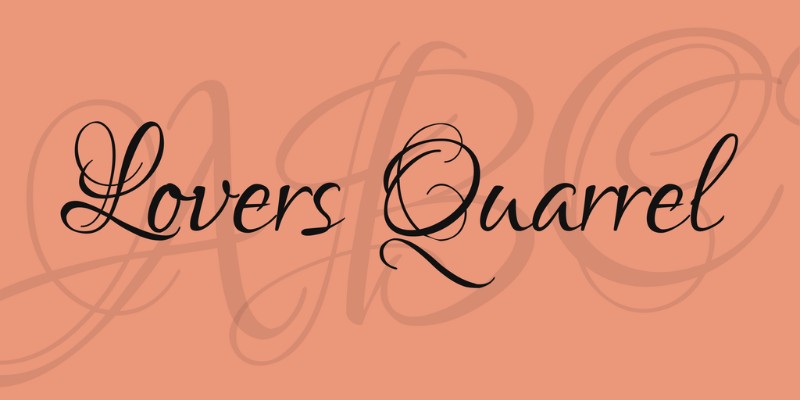 Lovers Quarrel is an ornate calligraphic script with beautiful embellished uppercase characters and clean, legible lowercase forms. This decorative font will look great on Valentine Day greeting cards, wedding invitations, and quote posters. Designed by TypeSETit, it is available as TTF font.
Our First Kiss (Free)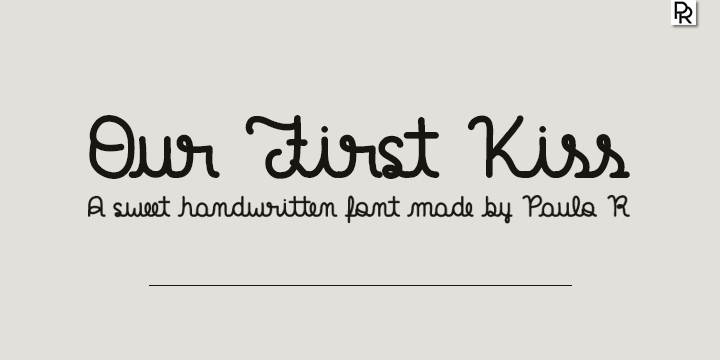 This free font by Paulo R is free for use in your personal and commercial projects. It comes with stylistic alternates and other OpenType features and supports more than 40 languages. Font Format: OTF.
Featherly Wedding Font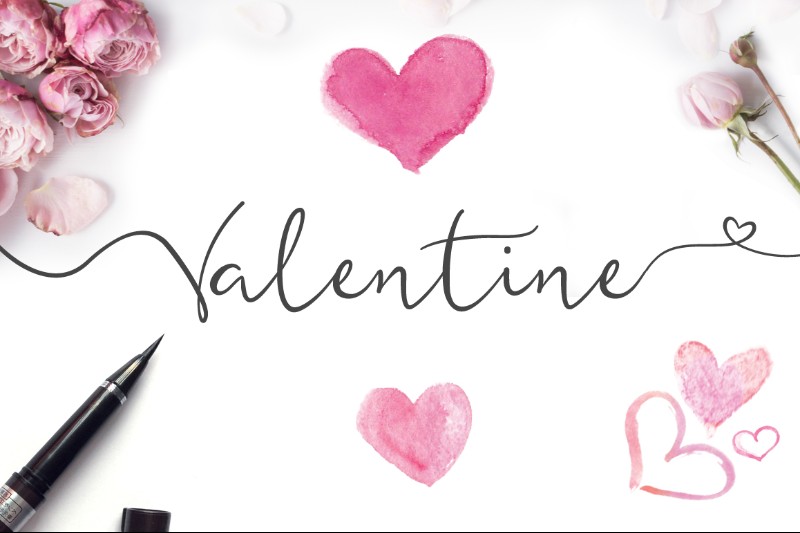 Featherly is a hand drawn, elegant calligraphic font perfect for wedding design projects, invitations, greeting cards, signatures, watermarks, logos, handwriting and more. On purchasing, you get 6 font files (TTF & OTF) plus web fonts (EOT, SVG & WOFF). Font designed by Joanne Marie.
Lovely Melissa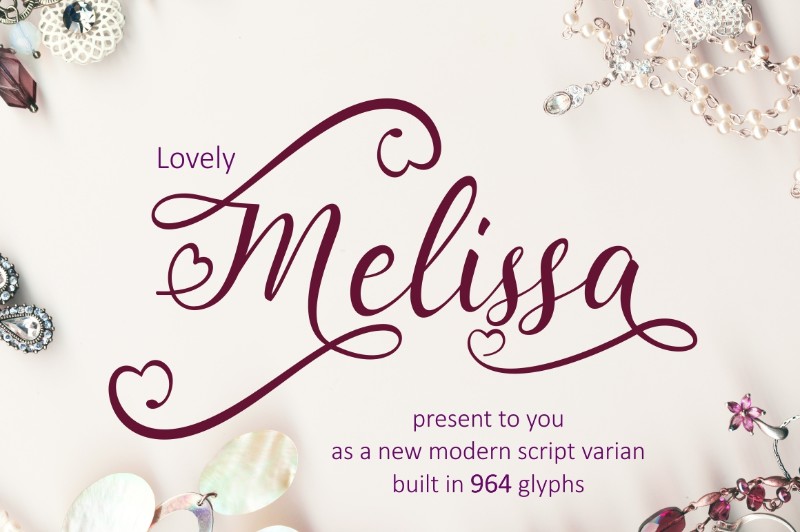 Lovely Melissa font features lovely swashes and additional alternates characters. Font formats – OTF and TTF. Designed by fontdroe, this script font would be a great addition to your designer kit.
The Blooming Elegant Font Trio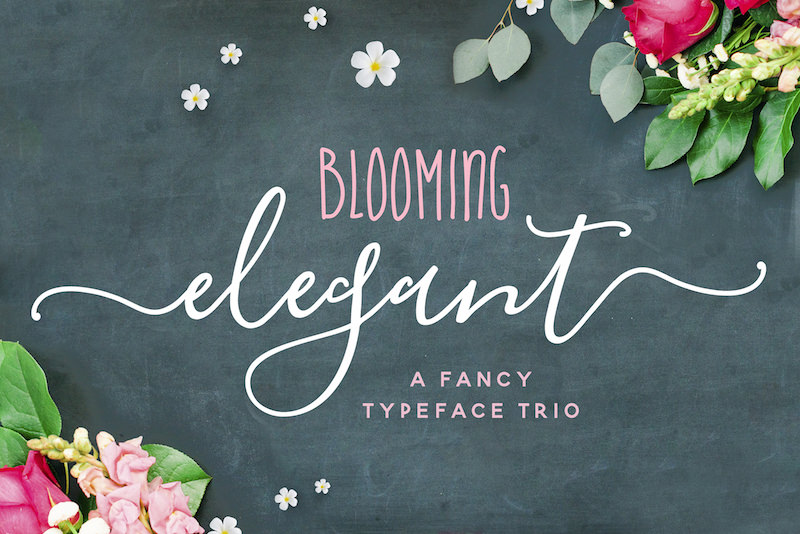 Blooming Elegant font family consists of three fonts designed to complement each other perfectly. Together or apart the fonts are ideal for lending a playful look to your designs.
Designed by Nicky Laatz, it includes Blooming Elegant Regular font with its monoline and bold monoline versions, a neat set of uppercase sans serif and a cute hand lettered font Blooming Elegant Hand. Available in OTF format.
Pinyon Script (Free)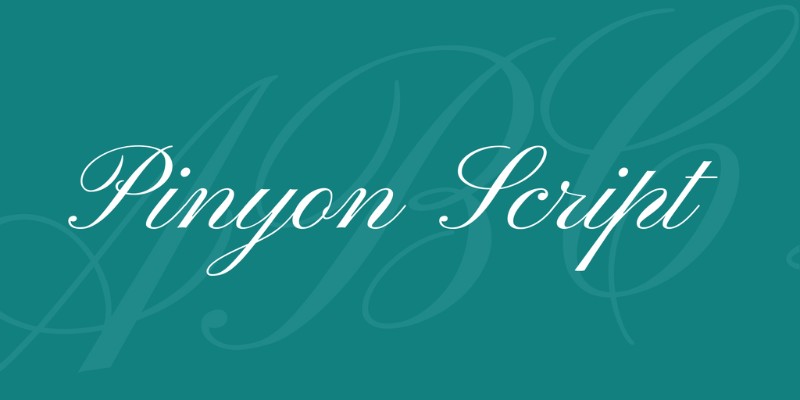 A romantic round hand script style font. Made by font designer Nicole Fally, it sports swashes and high stroke contrast. Available as TTF font.
Artful Beauty Brush Font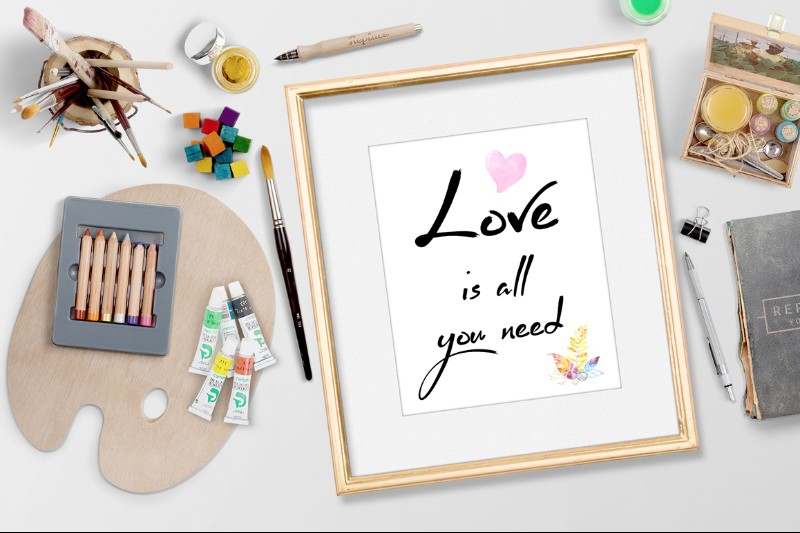 Artful Beauty is a smooth, crisp and clear brush font great for any project which requires the popular, sought after, hand painted touch. The font is supplied in both OTF and TTF formats. Font designer – Joanne Marie.
Heartwell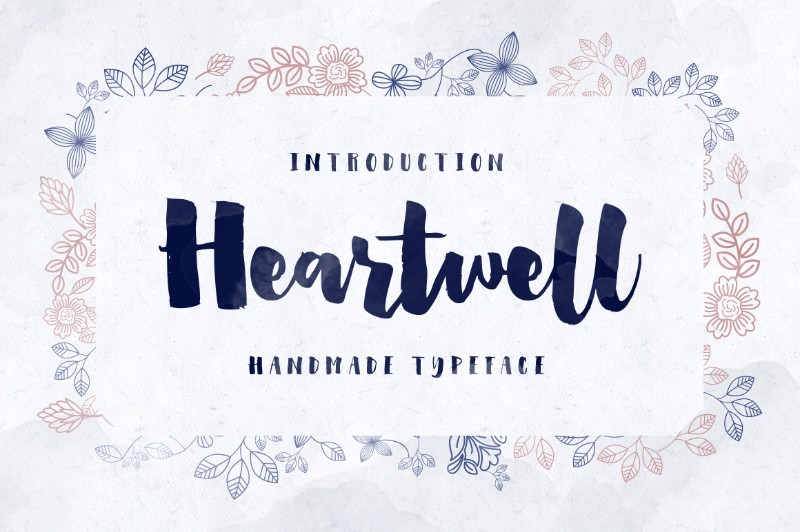 Inspired by the modern calligraphy lettering, Heartwell is a brush typeface designed by Flavortype. Available in two weights – regular and italic in OTF format.
Jandles (Free)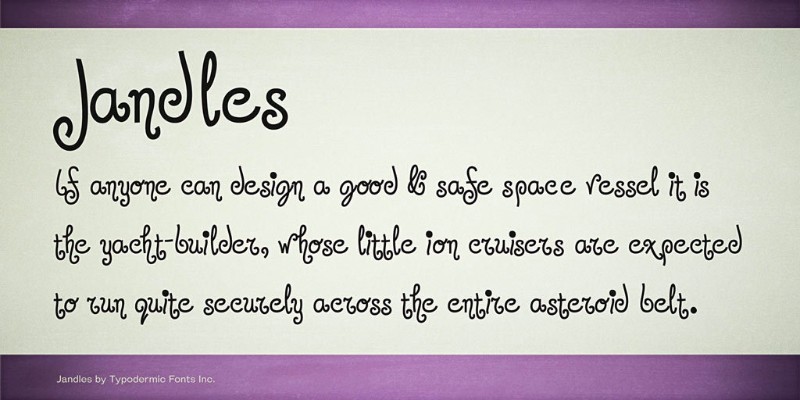 Made by Raymond Larabie, Jandles is a playful, curly display font. You can use it to create posters, web graphics, game graphics, t-shirts, videos, signs, logos and more. Font Format – TTF.
Olesia (Free)
Olesia is a script typeface that features extra loops and curly swashes on letters like 'b' and 'E'. Ideal as a display face, this font is perfect for when you need to inject a natural, feminine, or romantic, feel into a design.
Perfect for healthy food packaging, travel guides, or even a fashion brand, use Olesia to make that all-important human connection between company and user. Crafted by Julia Dreams, it can be downloaded in OTF and TTF formats.
Pasternak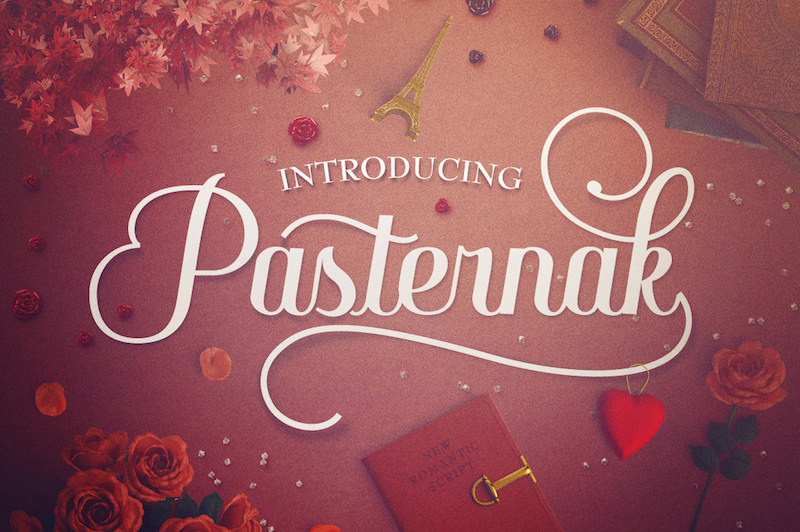 Pasternak is a very vintage romantic script with more than 250 (570 with multi language) glyphs and supports all European language (western, central, and south eastern European letters).
Available in OTF, TTF,  WWOF, WWOF2 formats, this romantic font is perfect for creating logos, wedding invitations, prints, decoration. Font designer: Pavel Korzhenko.
Arabella (Free)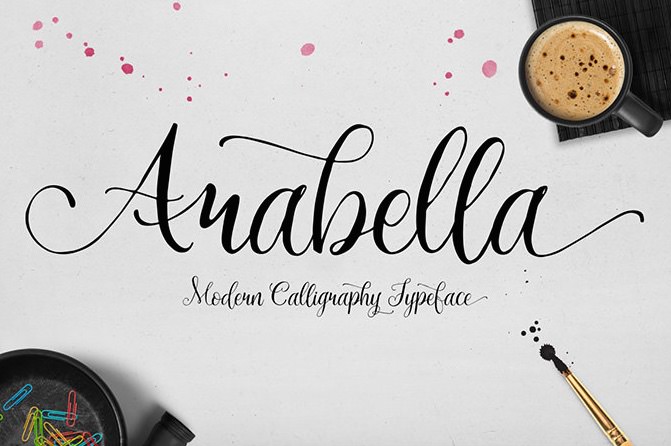 Arabella, by MySunday Type Foundry, is a free calligraphic font perfect for headings, signatures, logos, wedding invitations, t-shirts, labels, posters, badges, etc.
Honeyflower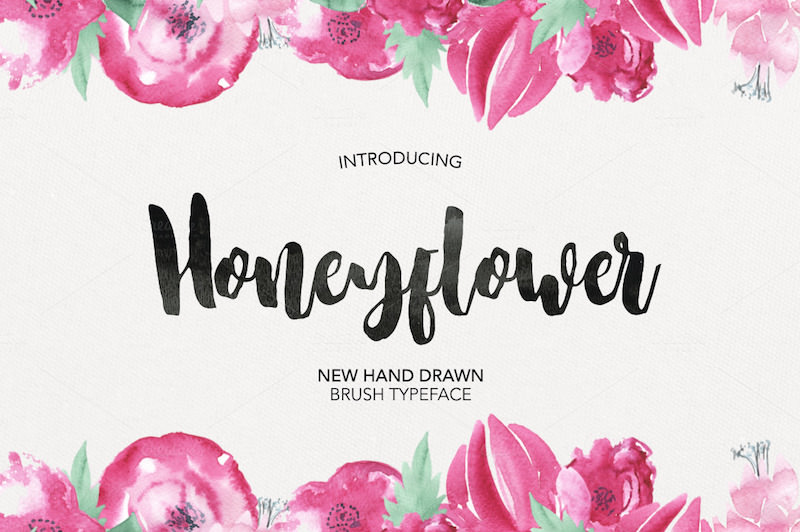 A handmade brush typeface, Honeyflower is suitable for the design of logos, creation of invitations, greeting card and more. Created by font MediaLab, the download includes OTF & TTF font formats.
Stephanie Jane Hand Lettered Font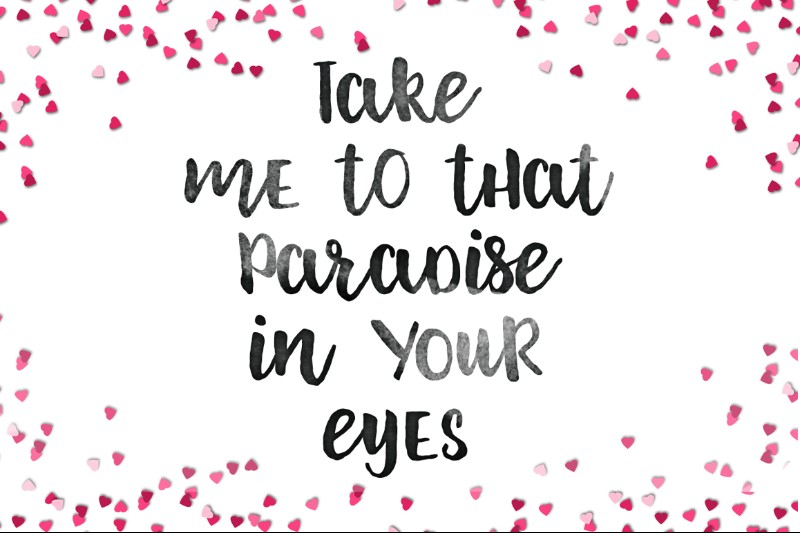 This hand lettered brush pen font can be used to create quotes, posters, logos, etc. It includes a set of alternate small caps which can be combined with lowercase letters to create quirky, unique looking words and designs.
Available in OTF and TTF formats as part of font bundle of 16 typefaces. Font designer – Joanne Marie.
These lovely fonts will find great use in all your design projects themed around St. Valentine's Day. You can also check our Valentine Day archive for more free Valentine themed resources for your work.
Before you go, do not forget to download our freebie – Minimal Valentine's Day Card.