If you're thinking of setting up a listing website, whether it is restaurants, travel, services like electricians, plumbers, etc.; you'll need to adopt an online directory theme if you have chosen WordPress as your preferred CMS. And when it comes to online directories, there are hardly any website builders or CMS that can match up to the ease of WordPress. WordPress themes are used by users globally owing to its hundreds of options, advanced features, timely upgrades, superb flexibility and customization options.
But how do you pick the right theme? Online blog reviews, free demos, etc. can largely help you in making these decisions. But before all of that, figure out the specific requirements of your website based on its nature and characteristics. What kind of submissions does it require? Does it need Google maps integration? What are the monetization options you need? Answering these questions will automatically lead you to pick the right theme for your blog setup. Below, I'm discussing a few excellent themes that will help you create your online directory:
1. Graftee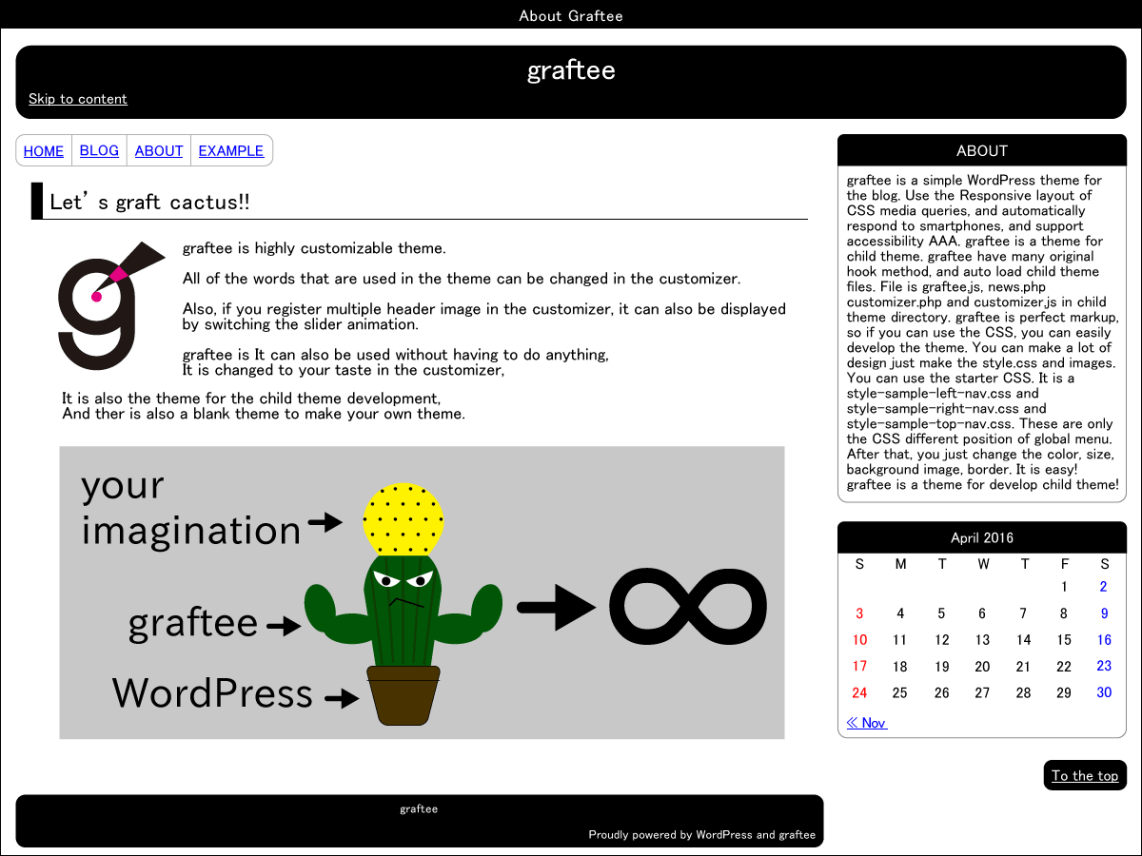 If you want a basic setup, this theme is ideal. It comes in plain white background with basic text giving it a simple and classy look. However you can combine it with several widgets if you want something complicated. Here are some of its highlights –
It's a responsive theme and allows you to customize many elements like colour, borders, background, etc.

It allows you to configure upto two columns and its threaded comments allow your users to communicate easily.

It has a translation feature in case you wish to run it in Spanish, Italian, etc.
2. LarrysList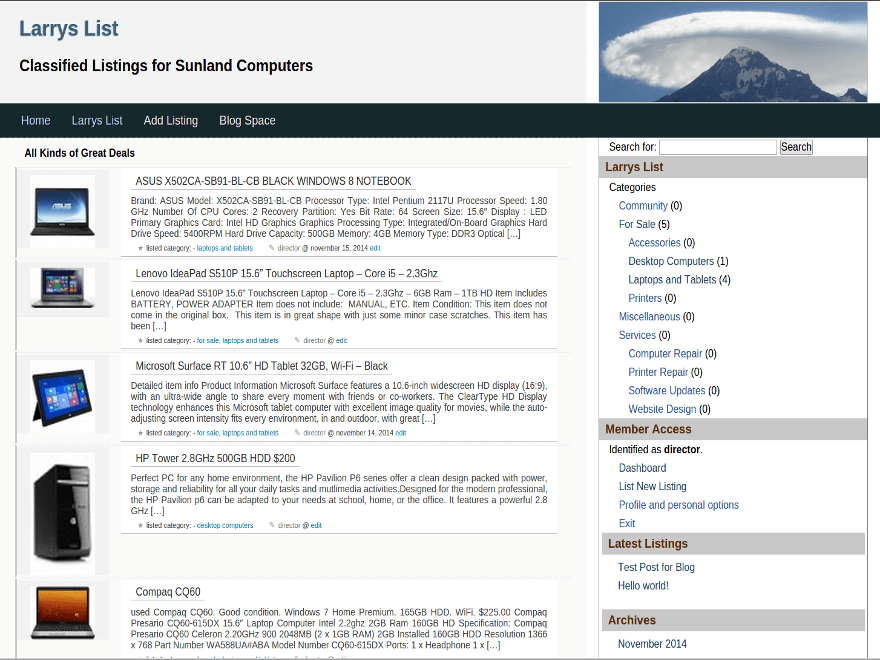 If you want something like CraigsList, this is the theme to go with. It gives a classy looking listings site ideal for niche selling and buying. Here is why you need to try it –
This is also a responsive design that allows you to adjust the background, sidebar and header.

It gives you a dashboard for managing things. Moreover, it gives you the performance stats of your page so that you can make iterations based on response.

This free theme also comes with embedded email and social media links.
3. Geocraft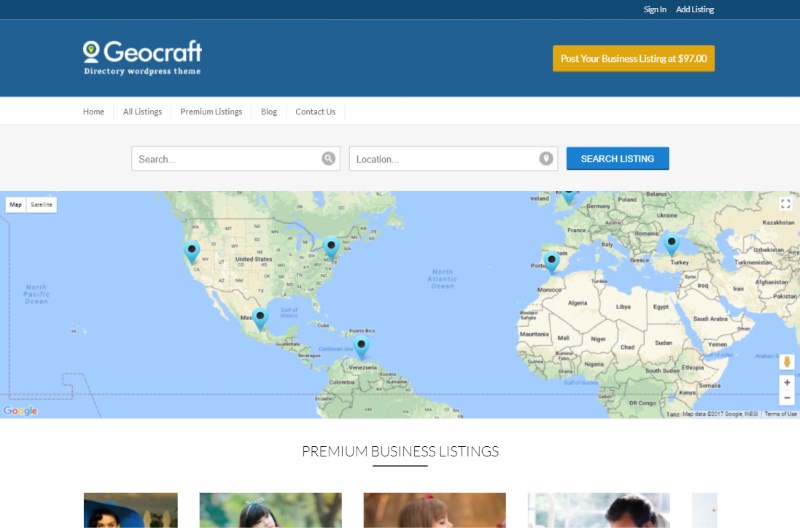 This is an excellent free theme for a business directory owing to its quick search and filter menu. Its Google maps integration comes in handy for the purpose too. Listed below are some of its important features –
This theme is very easy to use for your users and adding a listing from the frontend takes as little as a minute!

You'd be bowled over by how clean its review system is. And it also comes with lead capture integration.

Its flexible monetization allows you to give free, premium and freemium payment options to your users.
4. Superlist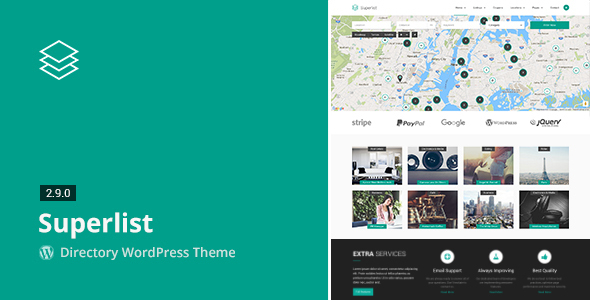 This is a fairly new theme which is super easy to set up and yet offers multiple options to alter its appearance and functioning to suit your requirements. Its 'one-click installer' feature allows you to set this up with demo content in a few minutes and then one can input their own content after a brief understanding of the site. Here are a few key features of SuperList –
If you wish to list different kinds of posts on your website such as jobs, restaurants, real estate, etc.; it offers custom post types to display them neatly.

It allows your users to use many different ways to search content such as clicking on the map, using live search tools, etc. and delivers highly relevant content as results.
You can add multiple pricing plans and monetize your directory beautifully using this futuristic theme.
5. ListingPro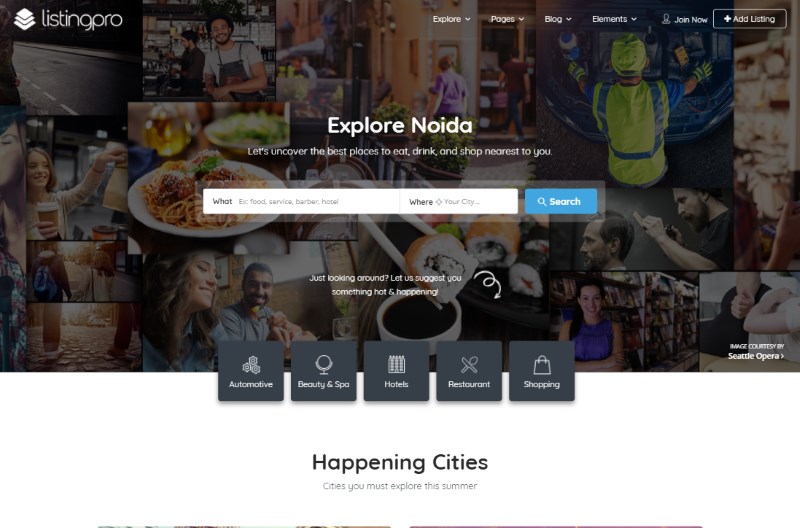 ListingPro is a fairly new theme but has everything you can possibly need to launch a fully functional and highly efficient online directory. Here's a glimpse –
Owing to its multiple features, you wouldn't need to invest in additional paid plugins.

It comes with an excellent reviews and ratings system for your customers.

Its listings process is very easy to operate and it also comes with advanced search tools, listings submission interface and everything needed for your users to smoothly use the website.

Its monetization plans are also unmatchable. With its built in ad manager, multiple membership packages including paid and unpaid options, you won't find a reason to complain.
6. ListGo
The uniqueness of this theme is that it comes with a wide range of demos. So you can check them out before having to pick a theme. Let's explore some more benefits –
The payment options are to vouch for. If you want to charge subscription fees upright, or offer free trails and then turn them into paid subscriptions; ListGo has it all. It also allows your users to easily switch their subscription plans.

It also has auto location detection to offer bang-on results to your users. They do not need to go through the additional process of entering their locations personally.

It offers excellent mobile support too, thus making your directory easy to access anywhere.
7. Business Finder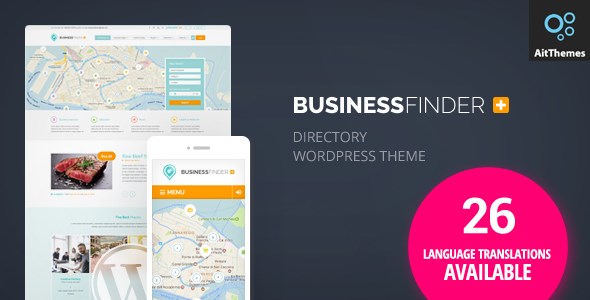 As the name suggests, Business Finder makes it extremely easy for users to locate your business alongside giving you some extraordinary features. Here are some of them –
It offers multiple pricing packages with auto payment systems so you don't have to waste time in collecting payments with every subscription renewal.

It will allow you to attach social media links as well as images to each listing making it more approachable and identifiable to your users.

It also has a geo-locator tool that allows you to serve your users with segregated local data as soon as they land on your site.
It also includes five different headers on any page.
8. MyCity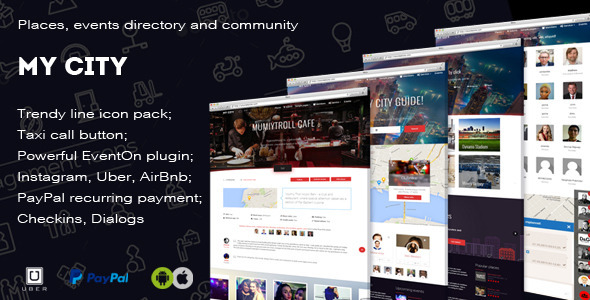 As the name suggests, this theme is very handy if you wish to build a local community based on a specific area or interest that's shared by your users. Here are some of its highlights –
Each listing on this theme is built with very high standards. You may upload full width images, photo galleries, information, customer reviews and even panoramic 3D images to each listing.

An interesting feature of this theme is its Uber integration that allows your users to directly book an Uber using your directory while helping you earn a commission over it.
There is also an Airbnb integration available in this theme for your users to find suitable accommodations in their locality.
9. Emblem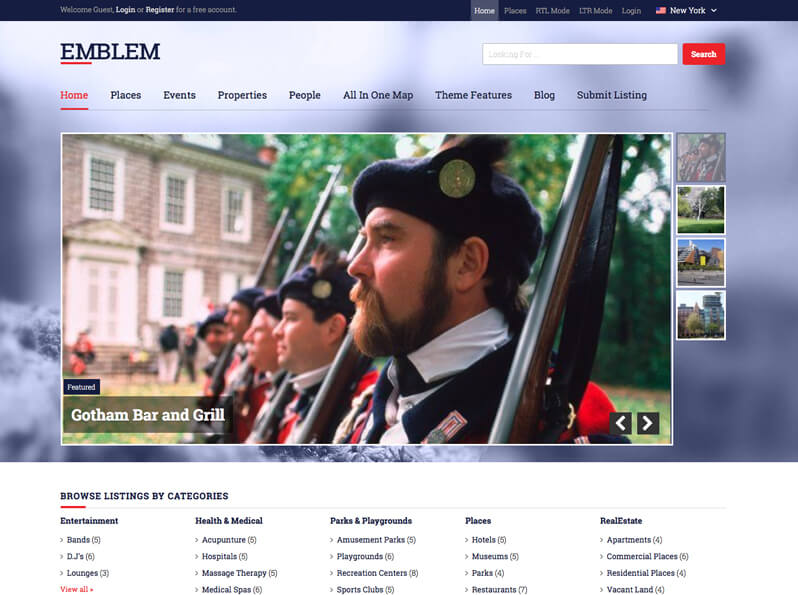 We all know Directory is one of the best theme out there. And Emblem is the child theme for Directory. This allows you to completely alter the look and feel of Directory to make it into a child based directory. Here are its highlights –
You can use Google maps in full width on this theme if you desire.

But you can also replace it with content sliders, content areas or other custom fillers.

If you like darker colour schemes, Emblem is just the theme for you.

The makers of Emblem have created a demo even for its back end so that you can check how it would feel to use it before purchasing it.
In conclusion, your directory needs to fit in among its peers and at the same time stand out to your users. Now all you have to do is analyse your own needs, check out a few demos and pick what's best suited for you!