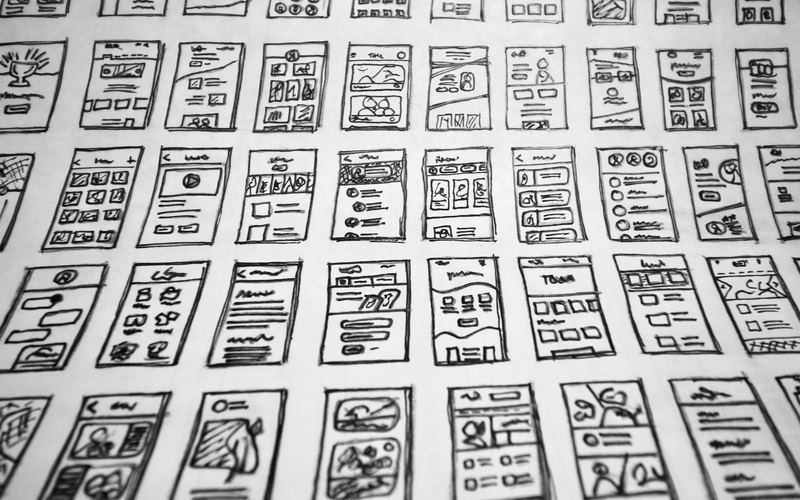 The possibilities of the digital world are continually expanding. This also includes new directions in user experience (UX) design. With the emergence of new technologies comes the rise of new trends. A set of new ideas and innovations will advance and revolutionize the user experience.
Digital progress is faster than you think. UX design companies therefore hire designers to keep up with this progress. They ensure that your brand can keep pace with new developments that will satisfy your users. They also provide users with the best experience when they use the service or product.
In order to keep you updated, we grabbed some information on the biggest UX trends to watch in 2023. So, let's dive in and see what the UX trends have in store so you can create the best possible experience for your users!
1. XR: The New Face of Interaction
The covid-19 lockdowns have pushed the demand for extended reality (XR). With people finding ways to connect with one another in the comfort of their own homes, the XR market sees it as an advantage to boost its image.
XR is an umbrella term for virtual reality (VR), augmented reality (AR), and mixed reality (MR). According to Statista, the XR market reached 29.26 billion U.S. dollars in 2022, rising to over 100 billion U.S. dollars by 2026. 
But first, let us differentiate the terms VR, AR, and MR
Virtual Reality (VR)
Virtual reality is a digital environment that is fully immersive and interactive. The users' presence can only be viewed in a fully simulated environment.
Augmented Reality (AR)
Augmented reality is a real-world environment that is immersive and interactive. It has an overlay of virtual elements. It provides users with a sense of presence in a virtual or real environment.
Mixed Reality (MR)
Mixed reality is a real-world environment with an overlay of virtual elements, in which real and virtual elements can interact.
The lockdowns trained people to move to remote and virtual activities. This appears to have spurred the market for XR. As XR becomes more widely utilized, it becomes a new trend for UX designs.
UX designers are now incorporating 3D environments in which their users can interact and engage. They try to enhance the everyday reality of their users. By overlaying user interfaces with digital elements, they are likely to keep their interest for a longer period of time.
2. Hyper-personalization
TV shows, music, products, and other content are suggested based on our interests. This proves that we live in an era of hyper-personalization. A report from Smart Insights shows that 63% of consumers will stop buying from brands that use poor personalization tactics. UX designers are trying to adapt designs to the user's personal tastes.
Companies collect the data of their users for their reference. The collected data can be used to create hyper-personalized content. It caters to the users' preferences, giving them satisfaction. This helps the users have a convenient experience that gives them the content they want without having to search for it.
This trend is set to continue for the next few years. Therefore, some companies are now investing in AI algorithms to generate accurate, hyper-personalized content for their users.
3. Interactive Navigation
Clicking through the static pages sounds boring. Embellishing them with animations, creative menus, hover effects, and pleasing layouts can enhance user engagement. This UX design trend continues to rise because of the impression it leaves on its users. The interactive navigation features make users feel like adventurers.
With this approach, it can make a boring page more dynamic and lively. It adds a level of intrigue for the users and is highly effective in converting non-users.
4. Data Visualization
People are used to viewing data using graphs, pie charts, and tables. The evolution of data visualization makes it easy for users to comprehend it. This approach presents the data in an appealing manner.
Data visualization speaks to the user by creating fun, colored, and personal ways to make the data more interesting. Several brands are pushing for data visualization since it improves engagement.
5. Dark Mode
The dark mode is one of the most popular trends in UX design. A study by Android Authority shows that over 81.9% of their readers prefer dark mode on their desktops or phones. Due to its popularity, many UX designers are incorporating this idea to focus on preferences and the user experience. 
Dark mode is also similar to some terms:
Dark theme
Night mode
Black mode
Dim mode
Dark mode simply refers to a page with a dominant dark color palette. It is an attempt to avoid light reflecting on the screen. Users use dark mode to help with their eye problems, save battery life, work better, or for aesthetic purposes.
Related: Dark UI Design Inspirations and Examples
Final words
UX designs constantly undergo significant progress. UX designers should be adaptable to the constant shift. Keeping up with the most recent trends can improve the user experience. It can provide a good experience that can boost the loyalty of the users. This can lead to the long-term success of an organization and put the brand ahead of its competition.
You may also like: Glassmorphism UI Examples and Neumorphism UI Inspiration
Cover Photo by Hal Gatewood on Unsplash