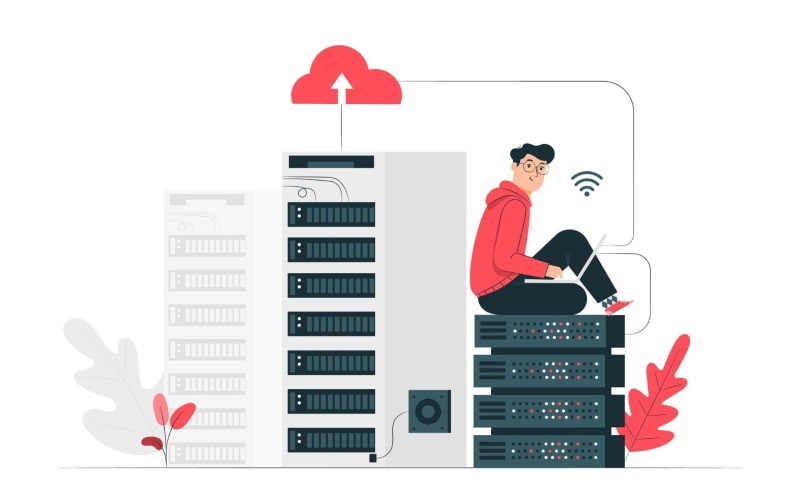 A web host is a company that provides a secure place to store online content. It can make your website more SEO friendly and less expensive to run, features that are important for startups. But with so many different hosting providers, it can be hard to find the right one for you.
How to Find a Reliable Web Host for Your Website
In order to keep your website safe and secure, you'll need to select a great web host. If you're unsure how to compare hosting providers, these 10 tips will help you decide very quickly.
1. Look for Uptime Guarantees
Reputable web hosts offer excellent uptime guarantees. This means that your site or app will remain operational for a certain percentage of the time—usually at least 99.9%. If the web host you're considering doesn't offer an uptime guarantee, they're less likely to be reliable.
2. Assess Security Protocols
Security is another sign of a reliable web host. Analyze their security software and protocols. A reliable web host will use the latest security measures and encryption technology to keep your data safe. These include things like SSL protocol, TLS protocol, SHTTP, and SET protocol.
3. Read the Terms and Conditions
Before you choose a web host, take some time to read through the terms and conditions. Pay special attention to the hosting provider's policy on backups and downtime. Your business could suffer if your data isn't backed up regularly or if the host experiences unexpected downtime.
4. Check Online Reviews
See what real people are saying about the service they've received by checking reviews. For example, web hosting solution NameHero has a 4.8 out of 5 based on 4500+ reviews. That proves that most customers find the host reliable, making NameHero a good choice.
5. Ask About Technical Support
Every reliable web host will offer technical support around the clock. Find out when their team is available and how you can contact them if you need help. Keep in mind that some web hosts lock premium support behind a paywall, so consider upgrading your package if necessary.
6. Think About Resources
Web hosts use the cloud to store data, but you're not gifted with infinite storage. Before signing up with a web host, you'll need to know if they have enough resources to accommodate your needs. It's a good idea to find out average server load times and any limits they have in place.
7. Look for Flexibility with Account Upgrades
As your business grows, you might need additional resources from your web host. Some providers won't upgrade your account until you commit to a longer-term plan. Steer clear of these contracts—reliable hosts will offer more flexibility and options to help you scale.
8. Request Referrals
Ask friends and colleagues for their recommendations when looking for a reliable web host. If you know someone who has had an excellent experience with a host, contact them and ask for an introduction. Or, you can ask potential web hosts directly for testimonials and referrals.
9. Compare Prices
The cost of web hosting can vary significantly between providers. Before you sign up for a package, compare the prices of a few different options and make sure you're getting the best value. When comparing, check to see if both options contain the same features and benefits.
10. Test Out the Host
Finally, you may want to try out a web hosting provider before committing. Many providers offer a free trial period, so you can see how the service works in practice. If you're happy with the performance, you can sign up. Be sure to cancel before the trial ends if you're unhappy.
Cover Photo by Freepik