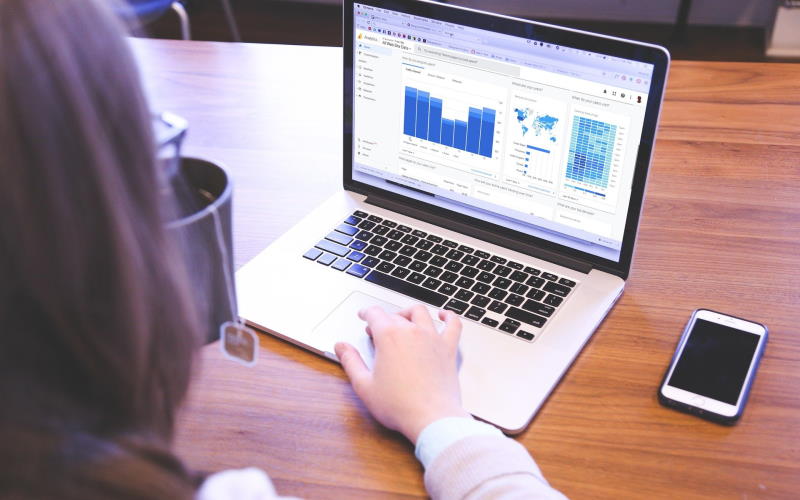 While there are hundreds of data tools and analytics platforms, most can't hold a candle to Google Analytics. (At least in terms of breadth and accuracy.) Yet despite this, the vast majority of Google Analytics data is used incorrectly. This limits a company's marketing effectiveness and prevents most brands from making the necessary tweaks to their strategies to win big.
If you haven't already, now is a great time to learn how to use Google Analytics in a proper fashion to improve your website, fatten conversion rates, and ultimately grow your business for the future.
Getting Started With Google Analytics
If you don't already have a Google Analytics account set up and linked to your website, now's the time to do it. You're currently missing out on a ton of valuable data that could be leveraged to improve your website and larger business growth goals.
For total newbies, Marcel Digital's Google Analytics checklist is a great place to begin. For those just getting started, they recommend:
Creating a Google Analytics account
Adding your website
Adding tracking code to your website
Customizing access to data and various reporting features.
Setting up the goals you want for your visitors
Determining goal values for each action
Optimizing your Google Analytics Dashboard
Once you've completed these steps, you're ready to put Google Analytics to good use. It's simply up to you to leverage the platform in the correct manner.
Putting Google Analytics to Good Use
Google Analytics can be used in a variety of ways. And the more you know about how to use the platform, the more value you can extract. Here are a few of our top suggestions and use cases:
1. Competitive Analysis
While it's not possible for you to leverage Google Analytics in such a way that you gain access to their data, there are still some useful ways to tap the platform as a source of industry intelligence. There are certain features that give you an idea of where you stand in the industry as a whole.
For example, the benchmarking feature enables you to compare data with industry data that's aggregated from hundreds or thousands of other businesses that share their data with Google. So while you can't get information from a specific competitor, you can get a feel for where you stand amongst the crowd.
In order to leverage Google Analytics as a competitive analysis tool, you have to begin by enabling benchmarking. (This feature works as a "give-to-get" option. In other words, if you want to get benchmarking data, you must anonymously share your data with Google.)
2. Audience Research
Google Analytics won't necessarily help you find an audience, but it will assist you in analyzing your audience so that you can better optimize your site for conversions.
As Google explains, "Understanding your audience composition in terms of gender, age, and interests lets you also understand the kinds of creative content you need to develop, the kinds of media buys you should make, and the kinds of audiences you need to develop for marketing and remarketing campaigns."
You'll have to decide what you deem most important, but Google empowers you with hundreds of data points you can use to understand who is visiting your website and which type of people convert the best. This includes data on demographics, gender, age, interests, location, etc.
3. Website Optimization
Finally – and (perhaps) obviously – Google Analytics can be utilized to optimize your website. Some of the top uses cases include:
Studying bounce rates and looking for common threads between high-bounce pages.
Identifying your best content so that you can tweak your PPC ad strategy and/or link building.
Study behavior flow to identify the best website funnels to increase conversion rates.
Identify the best keywords so that you can improve your content strategy.
These are just a few isolated examples. There are literally hundreds of ways to optimize your site based on Google Analytics data. The more you use, the more uses you'll find.
Grow Your Business From the Ground Up
Google Analytics acts like a flashlight or lantern for businesses who are stuck in the dark. It has the power to illuminate your immediate reality (good, bad, or indifferent). It can also reveal the best path forward so that you're able to make wise decisions that get you from where you are to where you need to be.
Let this article serve as a primer on some of the different ways Google Analytics be used. Then use your creativity to apply your newfound knowledge in powerful ways that are likely to move the needle for your business.