We bet you are curious to find out which will be the most used 40+ web tools and services In 2020. We were too, that is why we spent several weeks in doing the research.

Below you will find over 40 different web tools and services that are already popular or it will be in 2020. To name a few: 24x7WPSupport – the most complete WordPress all-in-one service, Taskade – a real-time task management tool, Privacy.com – the best way to protect your money when shopping online, and many others.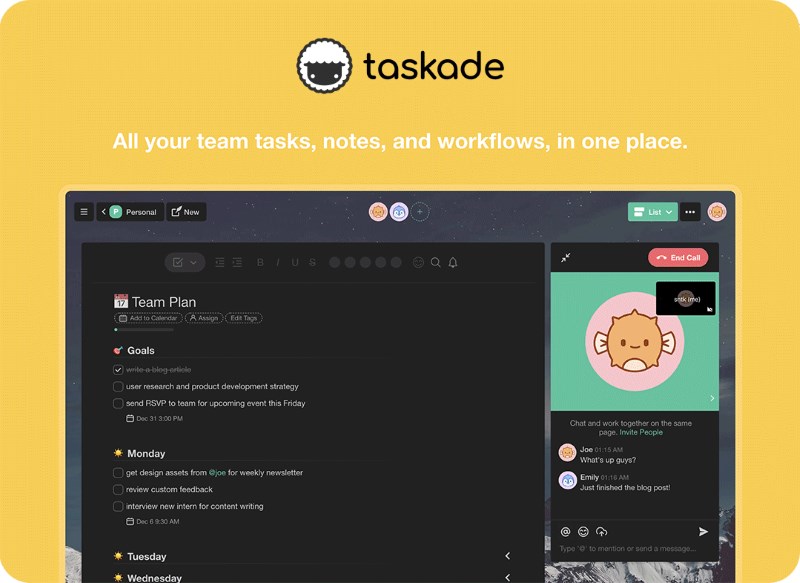 Remote working and collaboration are the future. I believe that most of the people will work from their homes in 10 years or maybe more, but this is a trend that cannot be stopped. People love to work and much more efficient when they choose from where they work.

How do you work with a company, colleague, or team that is thousands of miles away? The answer is very simple, you only have to use the right collaboration tool.

Taskade is the most complete remote collaboration tool that incorporates everything that Asana, Trello, Google Docs, and Slack, are doing extremely well. Taskade works wonderful for both real-time and asynchronous collaboration, being by far the simplest and most efficient tool to use.

On Taskade you create your own workspace from scratch or you use the included templates, there are hundreds of them very well categorized. Any way you choose to go, you will have your own fully configured workspace.

Create unlimited workspaces and decide with whom you share them. On each workspace you can leave notes, you can make audio and video calls, you can share and upload files (no file size limitations for Taskade PRO version), you can tag team members, and much more.

The design of Taskade is minimalistic and the interface is brilliant: fast, easy to use, and intuitive.

Start using Taskade, it is free to use.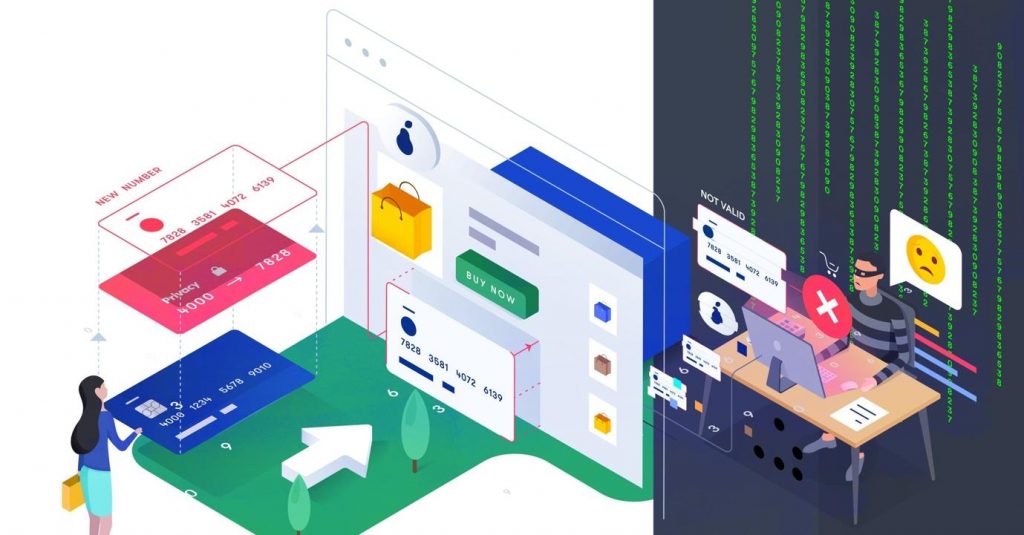 How many things have you bought online today? Or in the last 7 days? I don't know abou you, but everyday I am spending online. For the most part, I purchase food and clothes, but I also buy WordPress plugins, themes, and several monthly subscriptions (I have so many that I forgot what I am paying for each month)
Doing so much online shopping on various websites makes me question if my credit card is safe.
Because of that I started using Privacy, a financial service with that keeps my money safe. I created several virtual cards, for free (no fees and no monthly costs) and I am using them for all my purchases online. Each virtual card generates a unique card number specific to each merchant, masking my financial information and keeping me safe from hackers and data breaches.

For each virtual card I can set spend limits and can block automatic payments with much ease. The virtual cards work exactly like normal bak cards, so you don't need any special experience or prior credit built to use them.
Use Privacy and protect your money and financial information. It works on web, iOS, and Android.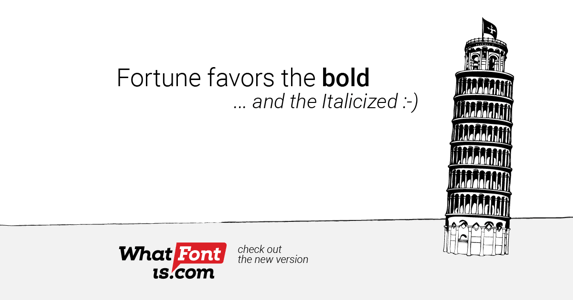 So, you've found on the internet a font that you would love to use in your projects, but you don't know where to get it from.

Take a picture and upload it on WhatFontIs – the best font finder tool. The powerful AI software will identify it for you in 60 seconds or less, being fast and accurate. Find out the name of the font, the price, and where to get it from, including 60 free and paid alternatives.

WhatFontIs has over 600k indexed fonts, it works with all font foundries, including Google fonts, and it is the only system the works with both free and paid fonts.

It is free to use, and you don't even have to register to use it.

Identify all the fonts you love with WhatFontIs.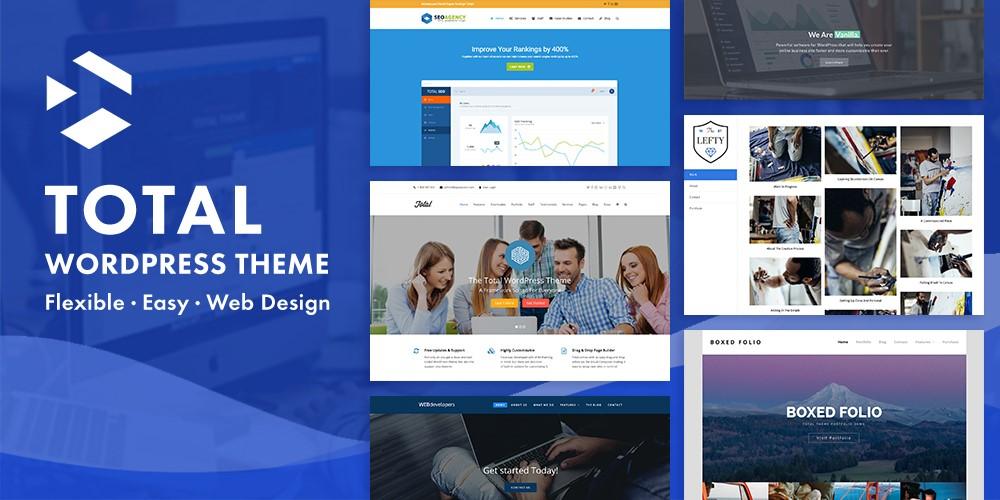 Total is a super popular WordPress theme that is used by over 41,000 happy users with great success. This complete package is loaded with tons of stuff, and you don't need any additional plugins to make super WordPress websites.

The Total theme has been coded with SEO in mind. To start, this premium theme is well optimized to run quickly on a good server (they've seen loading times as low as 0.2 seconds).

The theme runs on symantic and valid HTML5 code. It has built-in schema.org implementation out of the box. And of course, it fully supports the very popular WordPress SEO plugin by Yoast. So, setup your site and start ranking today!

Ever asked yourself how to create an app? Appy Pie's App Builder is here to help you create your very own app free, in 9 easy to follow steps.

The process is simple, there are only a couple of straightforward steps and they provide a full tutorial that is super comprehensive. Turn your app idea in reality with Appy Pie.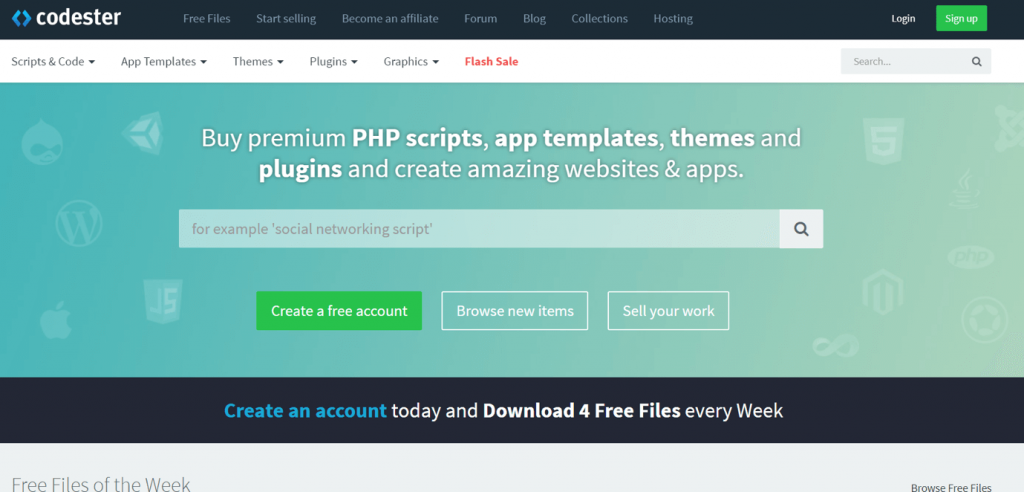 Codester is a huge marketplace filled with thousands of PHP scripts, app templates, themes, plugins, graphics, and much more.

For an additional income, sell your items via Codester, they don't request exclusivity.
Dr. Link Check is the leading service for checking your website for broken and malicious links.

Get rid of these links in minutes. The platform will quickly scan your website and send you a detailed report.

Use Dr. Link Check.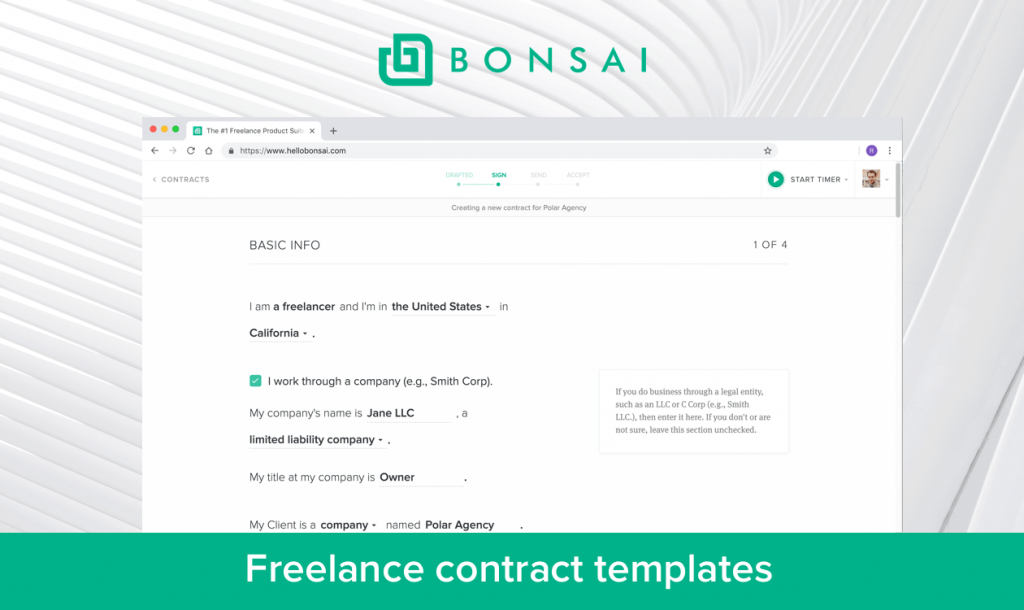 With Bonsai you have everything you need as a freelancer in terms of tools.

Use Bonsai to generate graphic design contracts, to build invoices and contracts, to track expenses and payments, and much more. This all-in-one software will help you achieve more in less time.

Register for the free trial.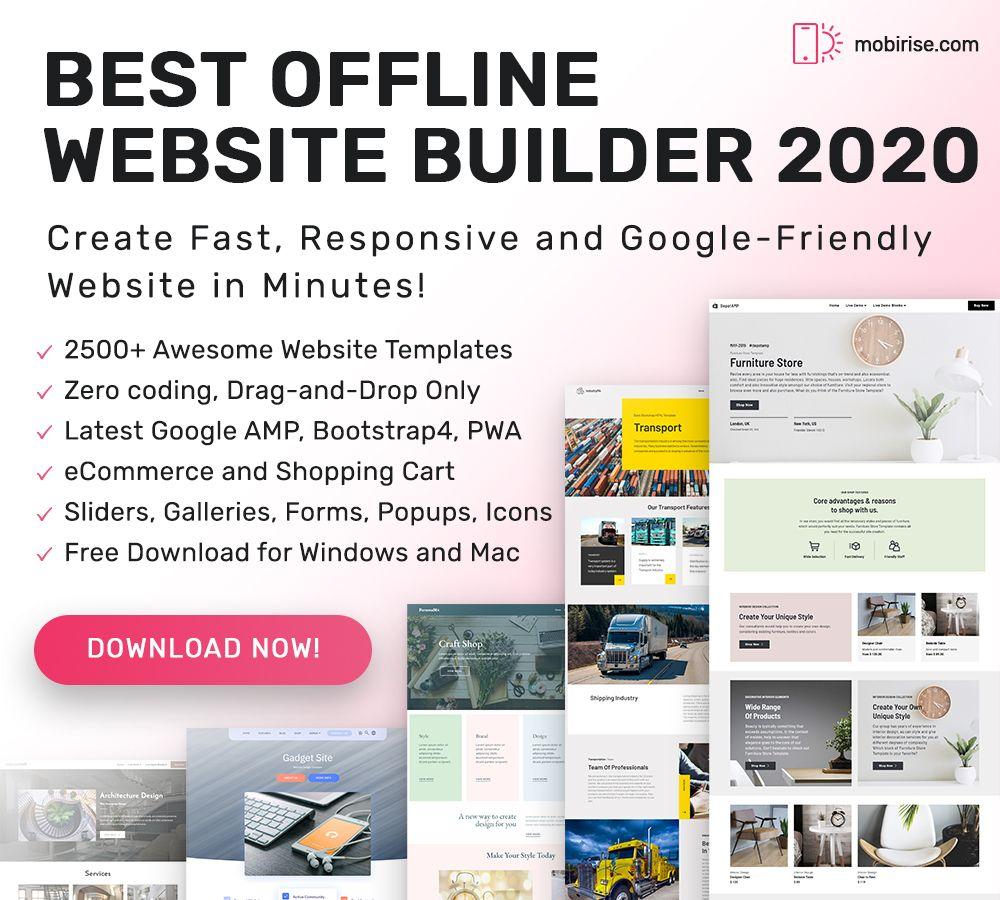 Loaded with over 2,500 awesome website templates and tons of builder elements, Mobirise is by far the most complete website builder.

Use it with 0 experience and skills to create gorgeous websites.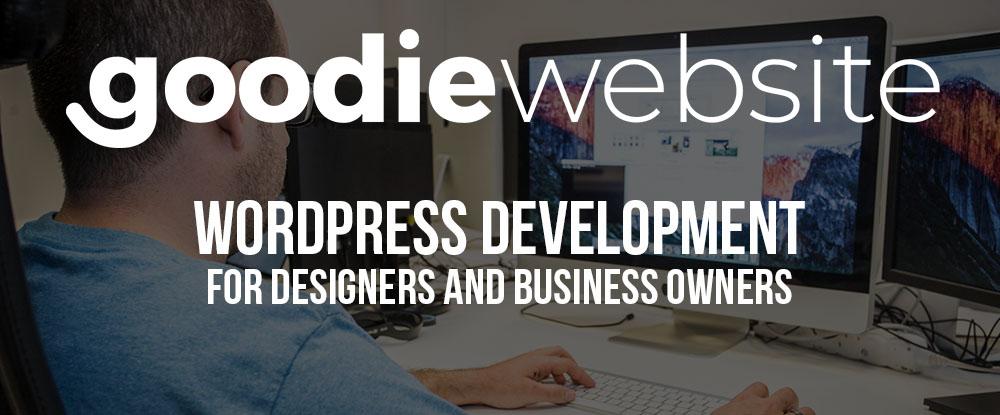 Goodie is a professional web development service used by thousands of designers that need a reliable partner, and by customers that need 1-10 page website, simple WordPress websites, email templates, and more.

Get in touch with Goodie experts.

Astra has over 100 free and paid Elementor themes that will make your website stand out of the crowd. Position your website in front of your competition with Astra.

It is simple, browse Astra and pick the Elementor theme you like.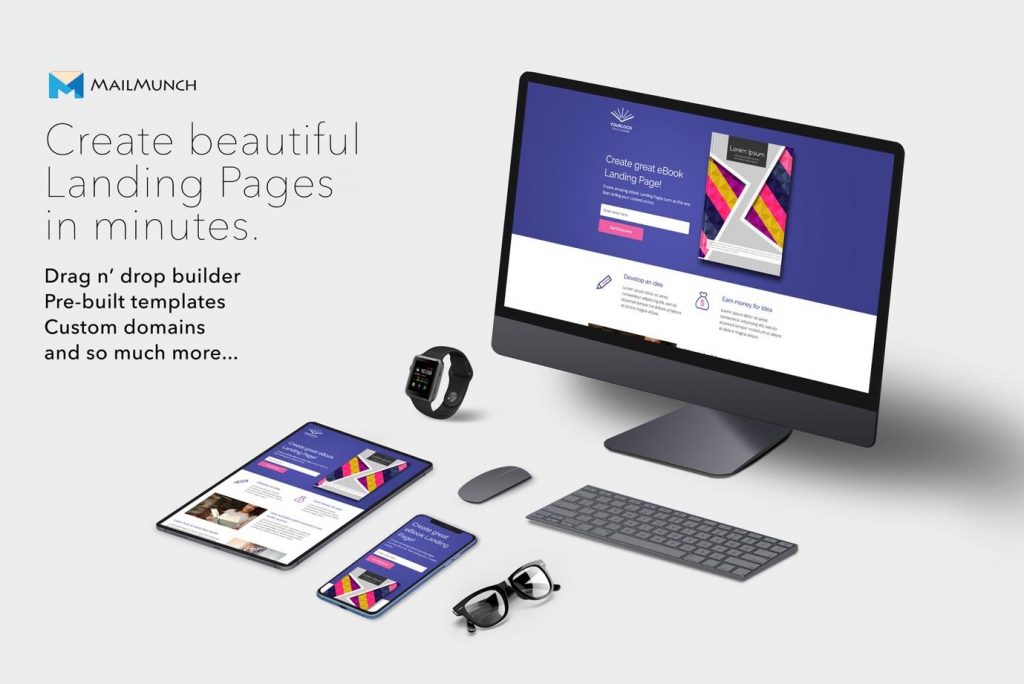 MailMunch is the fastest-growing landing page platform, being filled with beautiful landing page and squeeze page templates, with a drag-and-drop builder, and with a lightning-fast interface that is super intuitive.
Create custom landing pages that increase conversions by up to 400%.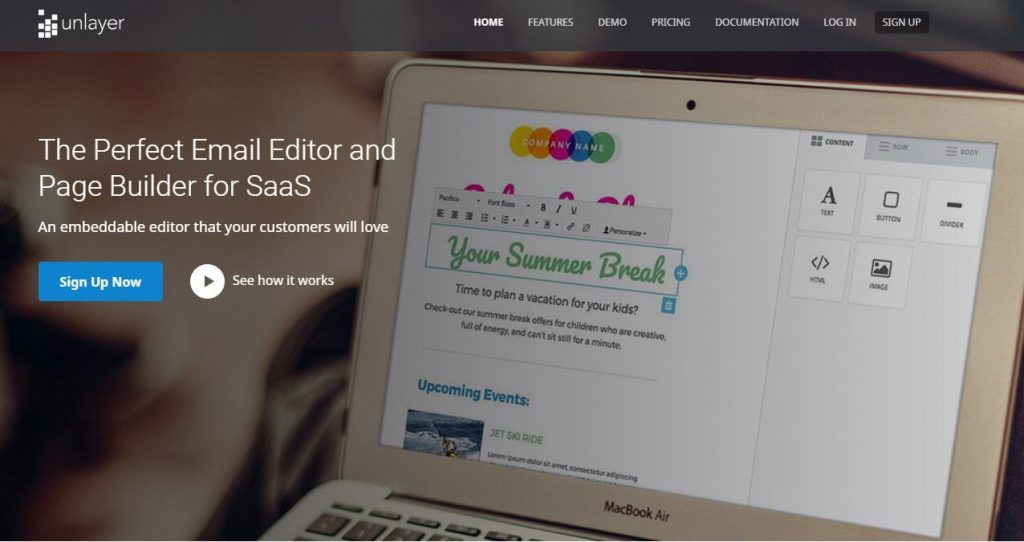 You can easily let your website visitors create engaging landing pages and email directly from your website. How? It is simple. Embed Unlayer and you are good to go.

Unlayer is the perfect email editor and page builder for SaaS.

See how it works.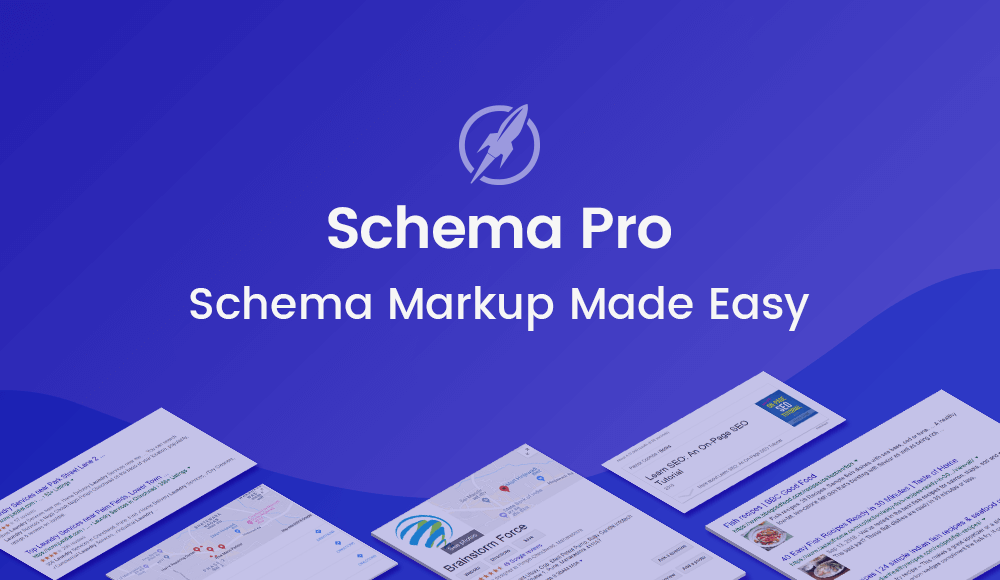 Schema Pro is the leading WordPress plugin that you can use to quickly add markups to all the selected pages, by only pressing a button.

Websites that have the schema markups are performing much better in search engines.

Make your website stand out of the crowd with Schema Pro.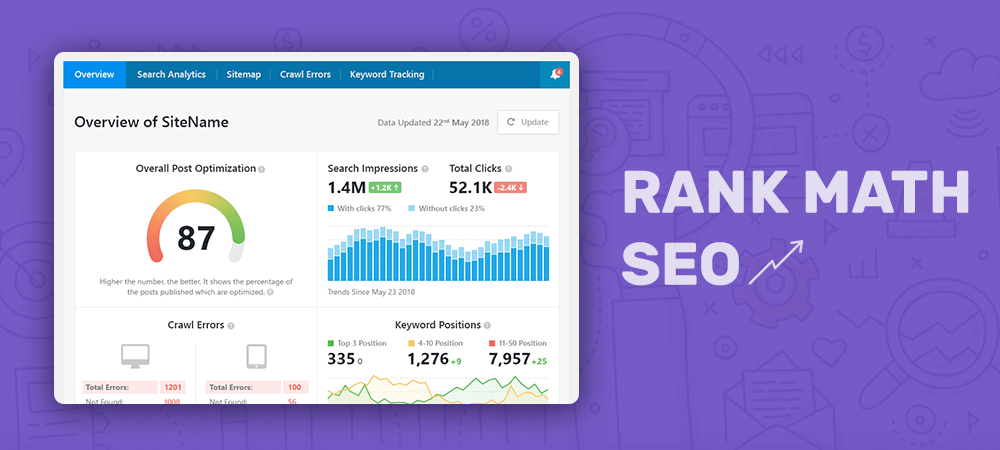 Looking for the best, yet free to use, WordPress SEO plugin? Rank Math is exactly what you need, after a basic configuration, the plugin works autonomously, making your website stand out of the crowd and rank higher in search engines.

Get Rank Math.


It's impossible not to know the famous NextGen Gallery plugin, it is used by millions of people with huge success on most of the photography WordPress themes.

You should also use it to display stunning galleries and sell images. It supports automated print fulfillment.

Get it, together with the best photography WordPress themes on the market.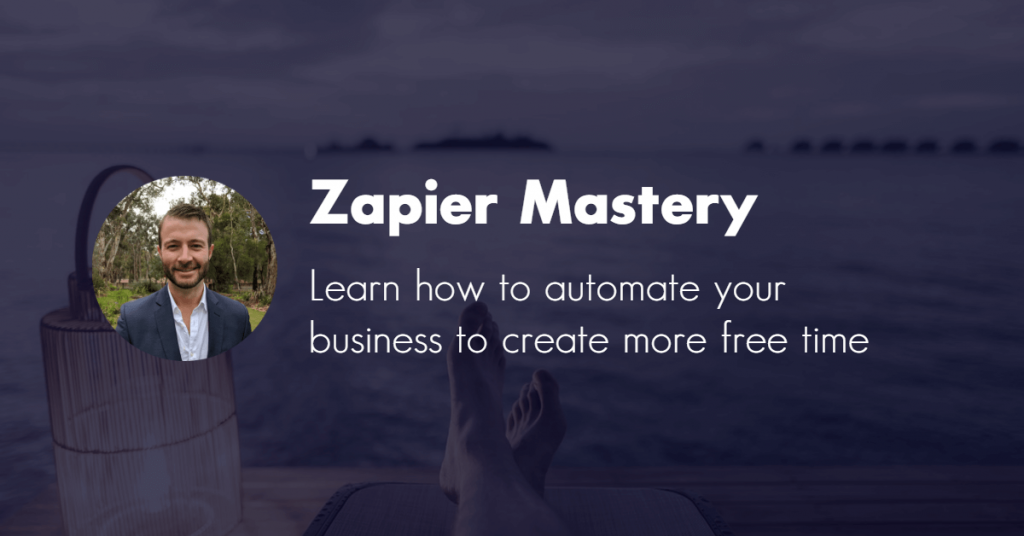 Zapier Mastery will teach you how to automate your business so you can create more free time.

Business automation is simple and easy to learn, especially with the help of this excellent course.


The best WordPress photography themes are made by Photocrati. They closely worked with professional photographers to understand what is needed and after that, they implement all the features into their themes.

These themes are awesome, use them to display stunning galleries and sell images.

Photocrati has the only WordPress plugin integrating with the leading professional photo lab shipping prints direct to customers.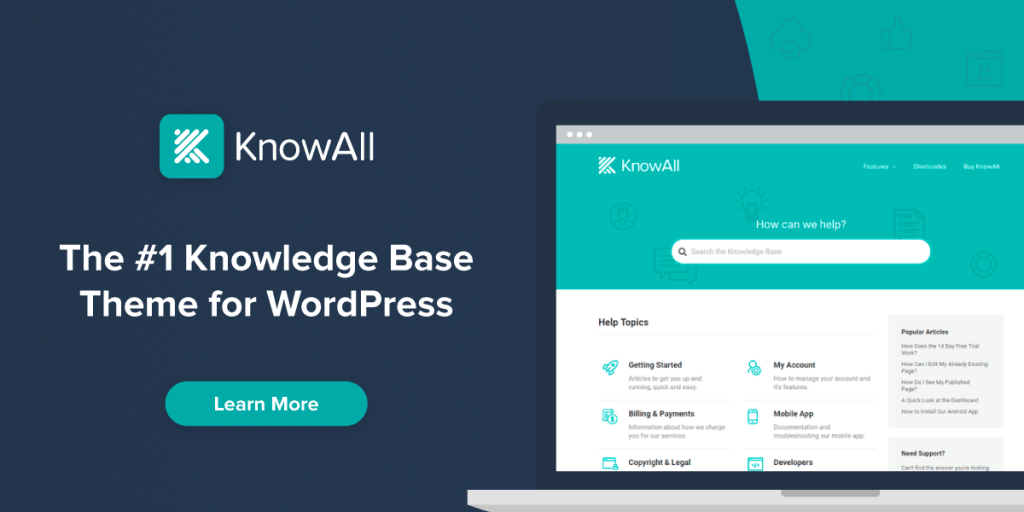 KnowAll is the leading knowledge base theme for WordPress, being super in front of its competition.

Get more customers while keeping the same support staff.

It's easy with KnowAll.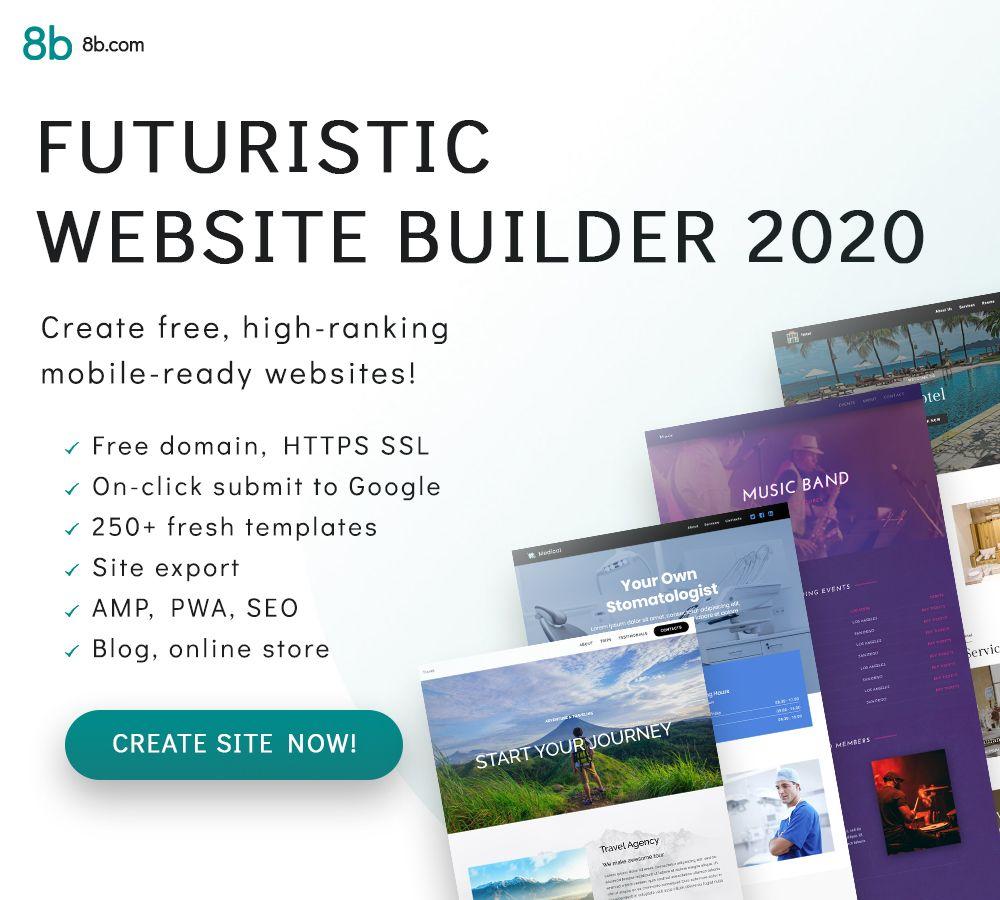 8b is a simple to use, yet super-efficient website builder, used by tons of people to quickly create gorgeous websites.

All these websites are SEO-friendly, are optimized for huge amounts of traffic and conversions, are look great on all devices.

Build websites with 8b.

The best event websites in the world use ShowThemes premium WordPress event themes.

They worked a lot with event professionals to understand what is needed to create the very best event themes, and they succeed. All these themes are optimized for high traffic, conversions, SEO, speed, and look sharp.


Tesla Themes is a top supplier of premium WordPress themes that are fully responsive, SEO-friendly, fast, look great on all devices, and are simple to fully customize.

You can get all the 67 stunning WordPress themes for only $99.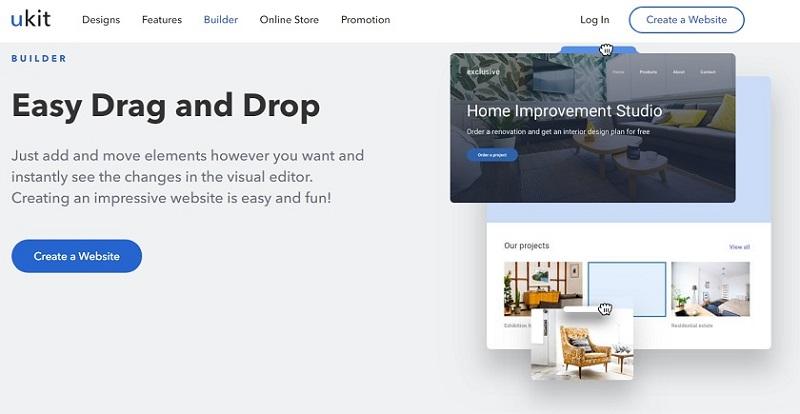 Assemble a full-scale website in your browser with uKit. Simple, convenient drag-and-drop visual editor. Multiple widgets to add — including a fully functional online store. Domain connection. Domain-based mailboxes. Integrated analytics. Blog functionality. Image optimization. Mobile-friendly view. And a special bonus is SEO settings and a free SSL certificate. So, what are you waiting for? Try uKit for free now!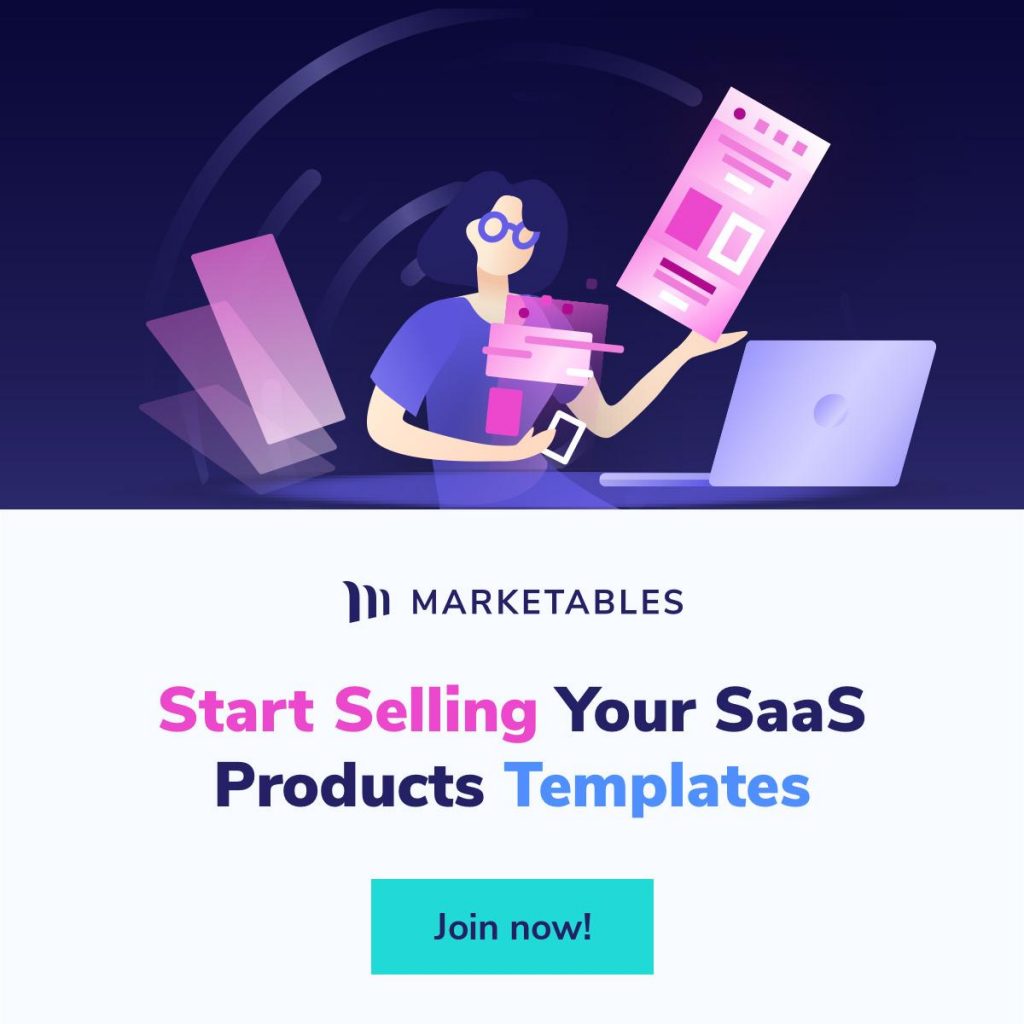 Marketables is a premium resource marketplace where you can sell the digital assets you create: landing pages, email templates, banners, and covers.

It is easy to create an account and add your products. Get an additional income with this resource marketplace.

Sign up and become a part of Marketables!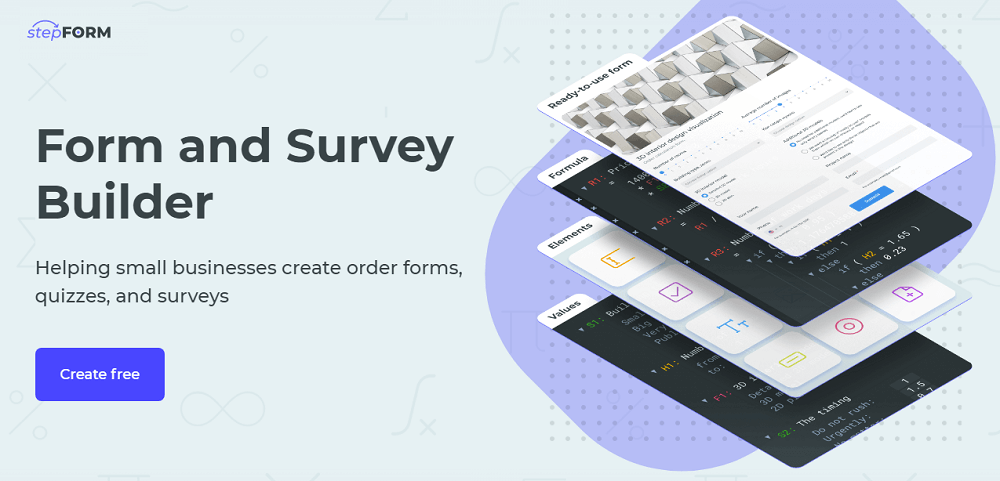 stepFORM is a beginner-friendly service for building forms, quizzes, and different surveys. No programming skills needed. Create the covetable form in the drag'n'drop editor, connect PayPal or Wallet One, enable Google Analytics, integrate the form with SendPulse and Bitrix24, configure CSS properties, add custom code. Free customer support is guaranteed. Explore all the stepFORM options and let them work for you.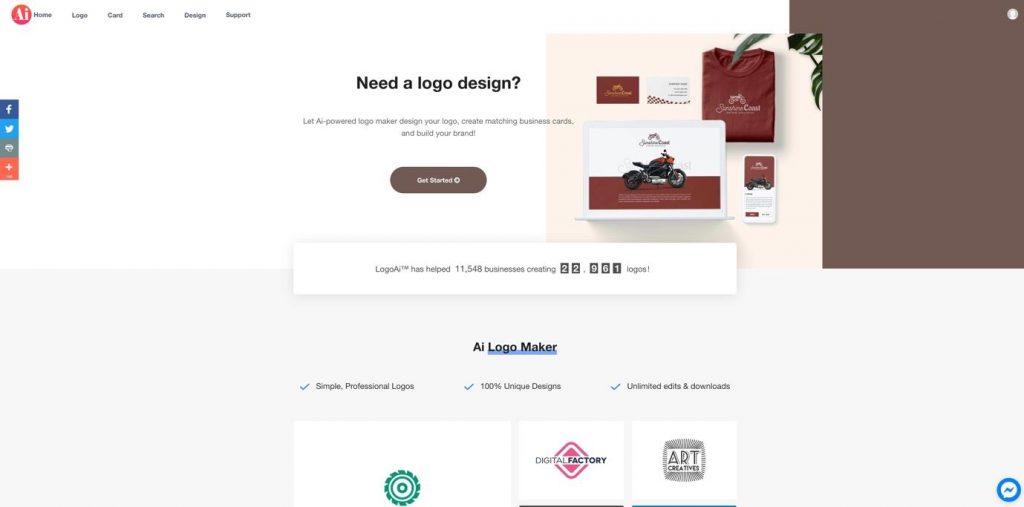 LogoAI is the leading logo design platform, being used by millions of people to create beautiful and unique logos in seconds.

The results are impressive, give it a try.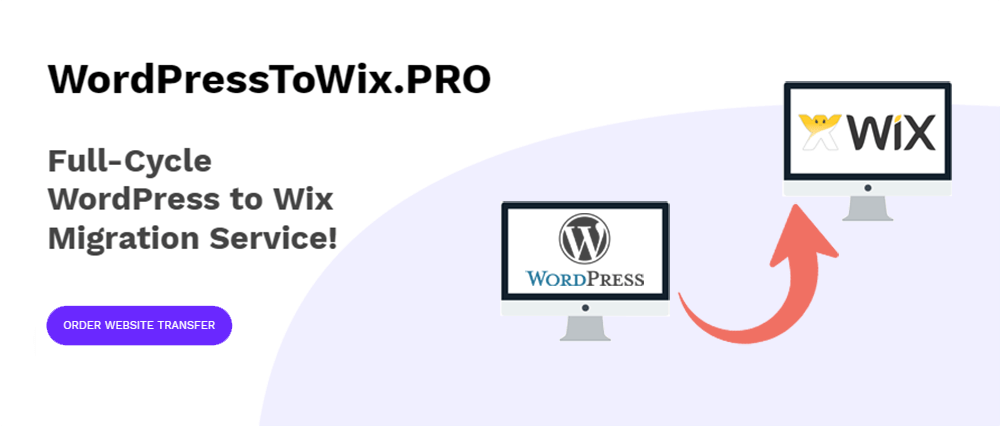 To successfully handle website transfer process, it's a must to possess the required skills and web design background. Users, who lack this knowledge, will benefit from using the services provided by WordPressToWix.PRO. This is the full-cycle website migration platform, which helps users switch from the world-popular CMS to the reputable Wix website builder with almost no effort at all.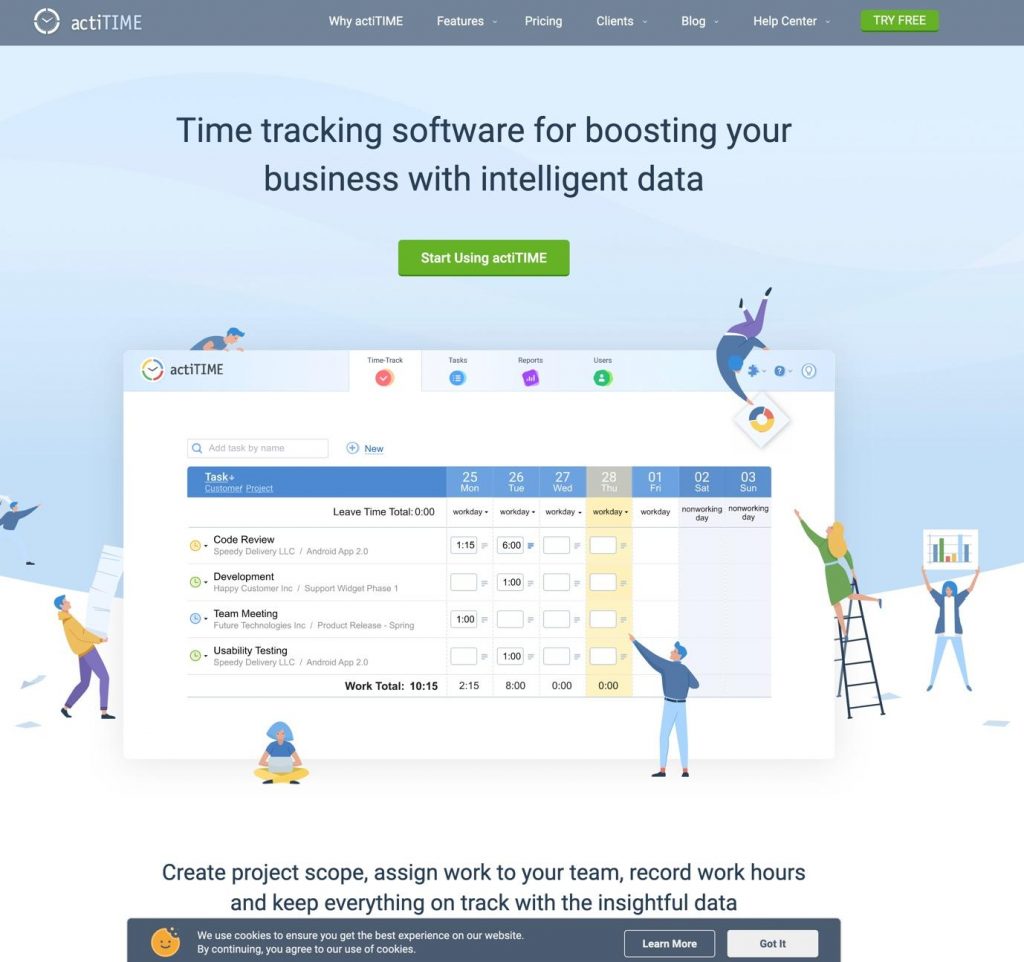 actiTIME is great for time tracking, for scope management, for accurate billing, and much more. It is an all-in-one tool packed with tons of features and functionalities.

See all actiTIME's features in the 30-day free trial, you don't need a credit card.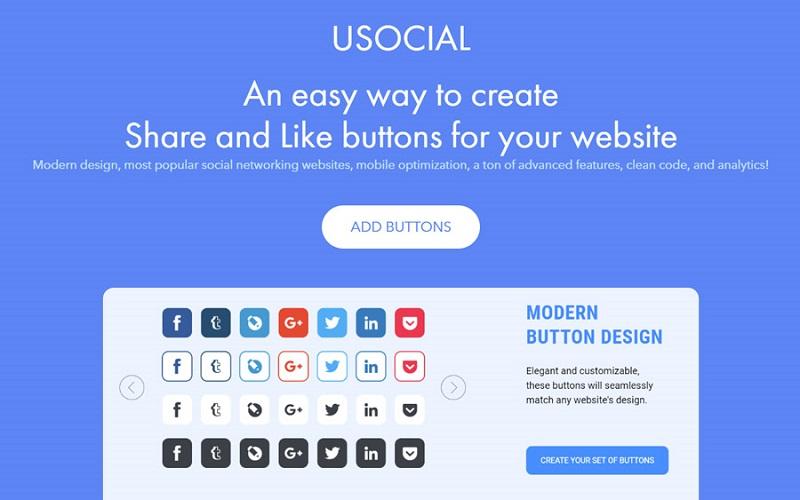 If you are thinking of giving your site a marketing buzz, uSocial is your ready-to-go solution. It's a powerful builder of Share and Like buttons that can be added to any website and applied to mobile services. An intuitive drag-and-drop interface, rich design options, built-in analytics, easy code snippet generation, and other cool stuff are in place. Check out the platform to discover more features!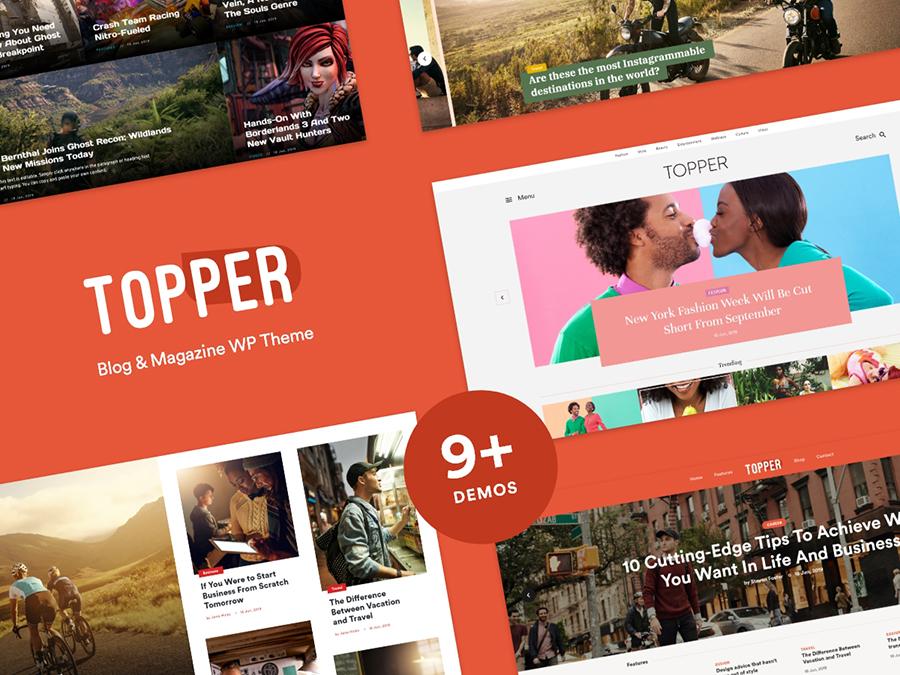 If you are going to launch a blog or a business site, then Topper WordPress theme will be a great starting point for you. There are 14+ demo skins available. You can choose any layout that matches your topic-specific web project. The cost of every skin is $5. If you need only one specific web deb design, then you do not need to pay more than $5 for your download. You can use Topper for different niche-specific web resources, including Crypto, Travel, Fashion, Healthy Nutrition, Art & Design, Food, etc.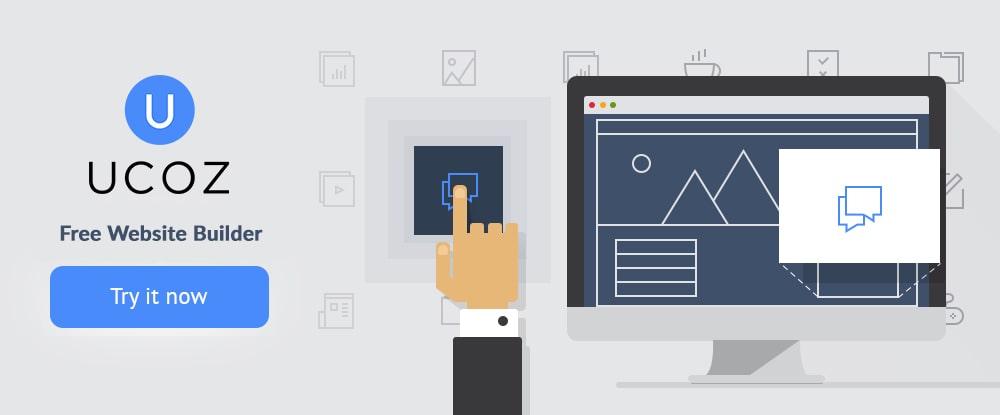 The goal of the uCoz free website builder is to allow every person or business to establish an online presence, whether that presence be aimed at profit or not. You can, too, make your own website and publish it for free on uCoz. It's easier than you think —just choose modules you need, pick a domain, and launch your site today!.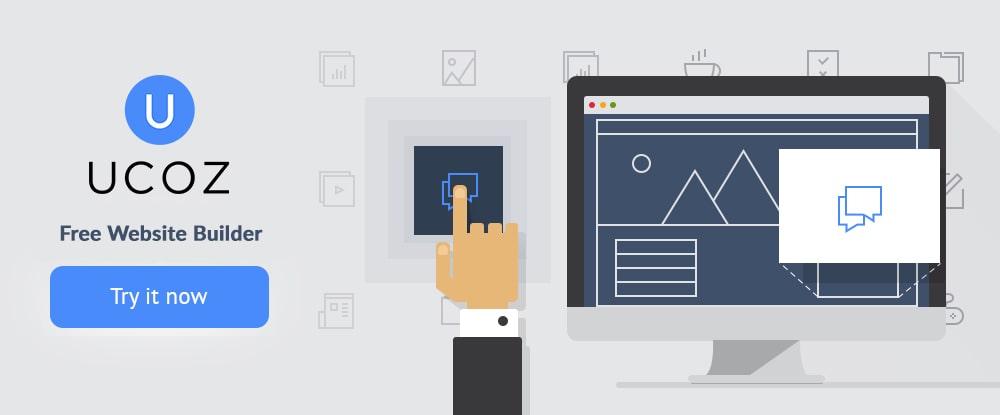 InvoiceBerry is a professional invoicing software that is mostly used by small and medium companies, but also by freelancers.

Sign-up for the free trial and test InvoiceBerry, you don't need a credit card.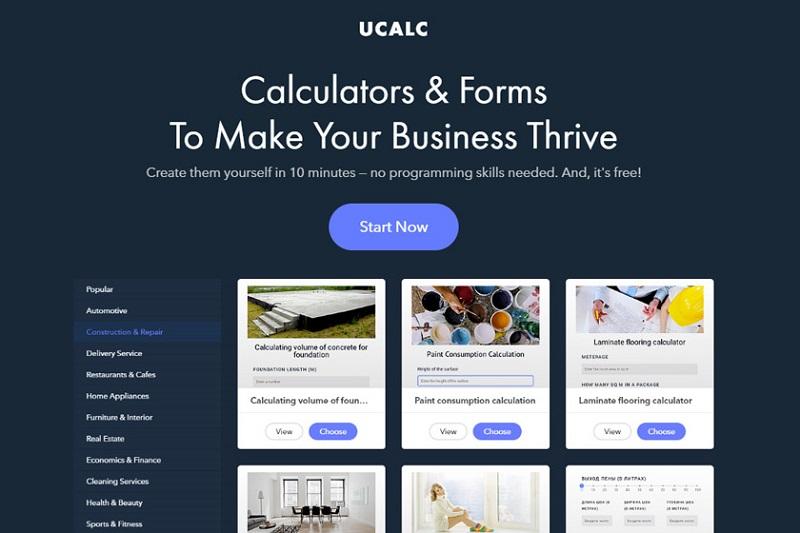 If you want to engage more clients to your website, install a convenient and time-saving form of calculating of your services/products — an online calculator or a form. uCalc is an ideal tool for those who are on a tight budget and have no free time. Plus, your skill level doesn't matter due to the drag-and-drop editor. The platform provides numerous features. Start today!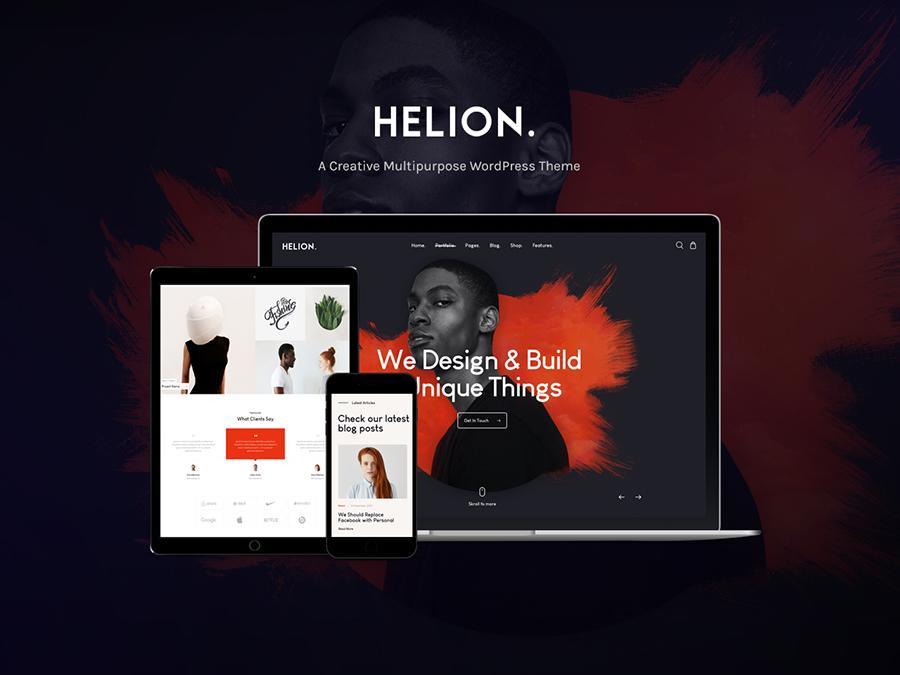 Download Helion WordPress theme and put your hands on the extensive set of designs and features suited for your creative online portfolio. The theme is responsive and fully editable. It's fully compatible with the Elementor page builder and lets you apply any kind of changes to its layout instantly. It can also become a quick starting point for your blog. Use 9+ blog demo styles that are featured in the theme's download pack.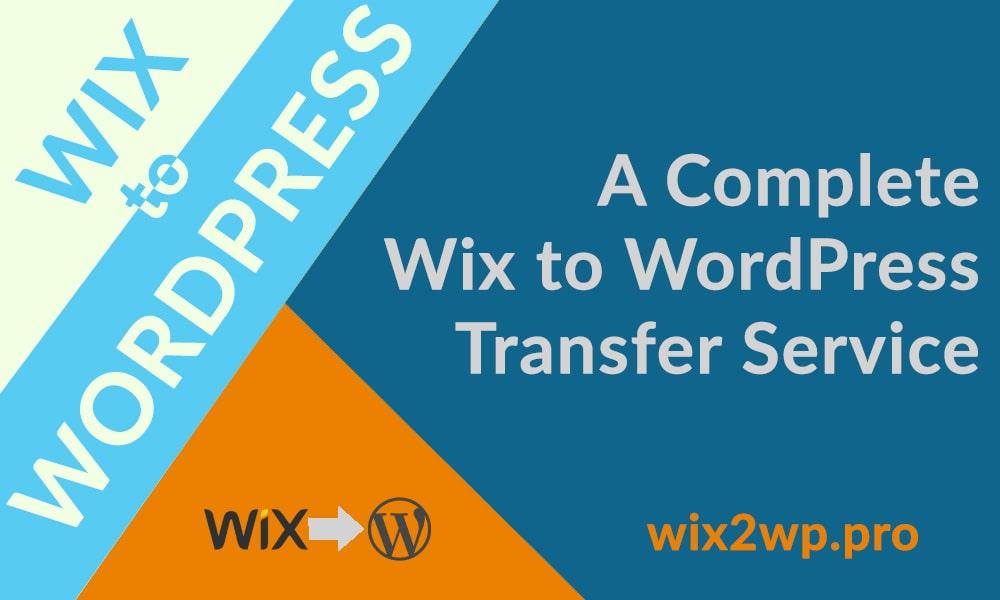 Wix2WP.Pro makes it possible to successfully move your website from Wix to WordPress without any special skills, coding expertise or knowledge required. The service employs a team of web design pros, who are familiar with all the nuances and tech issues the website transfer process involves. Just fill out the online form to file for the quote and let the experts evaluate your project to come up with the most.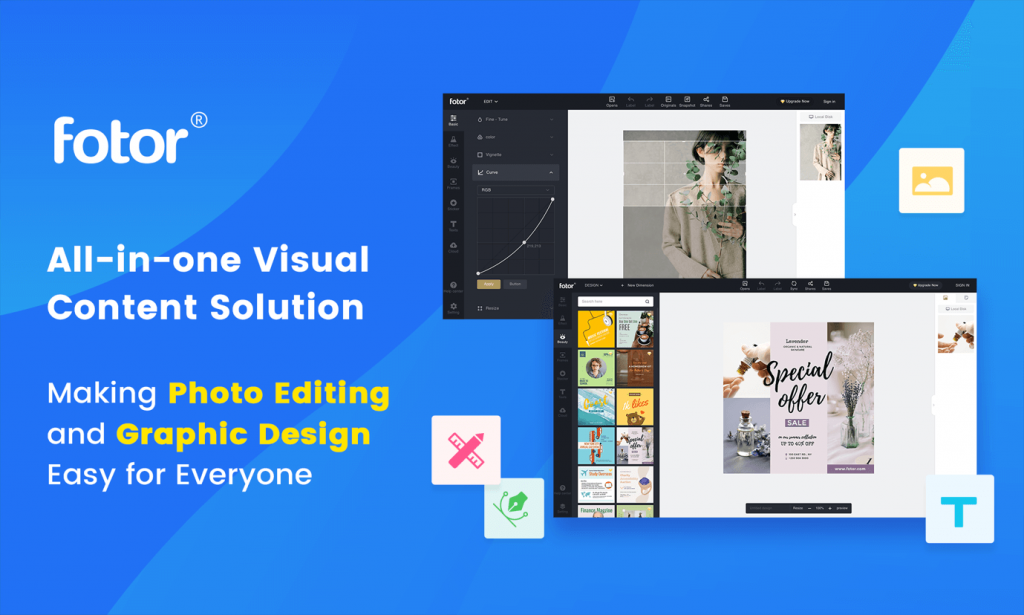 Creating high-engaging and converting pictures is simple when you are using the right tool.

Fotor is the most popular all-in-one visual content solution used by millions of people with huge success.

Start creating your own awesome pictures for your websites, social media channels, posters, banners, etc.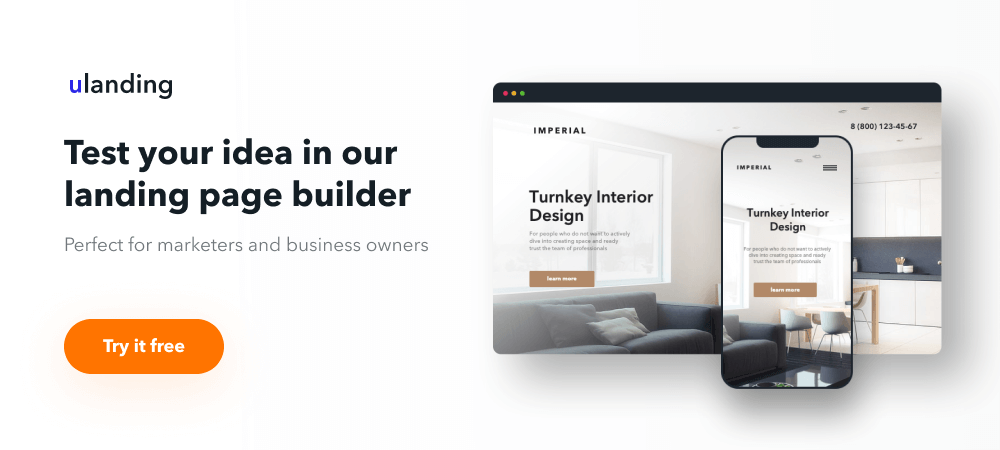 uLanding is a service for testing landing pages that empowers its users to build a one-page website with no coding background. The workflow is seamless as it's done in the drag'n'drop visual editor. Plus, the platform lets you launch A/B tests, set up SEO and Google Analytics, configure a feedback form, add social media to your site and more. Try it out today!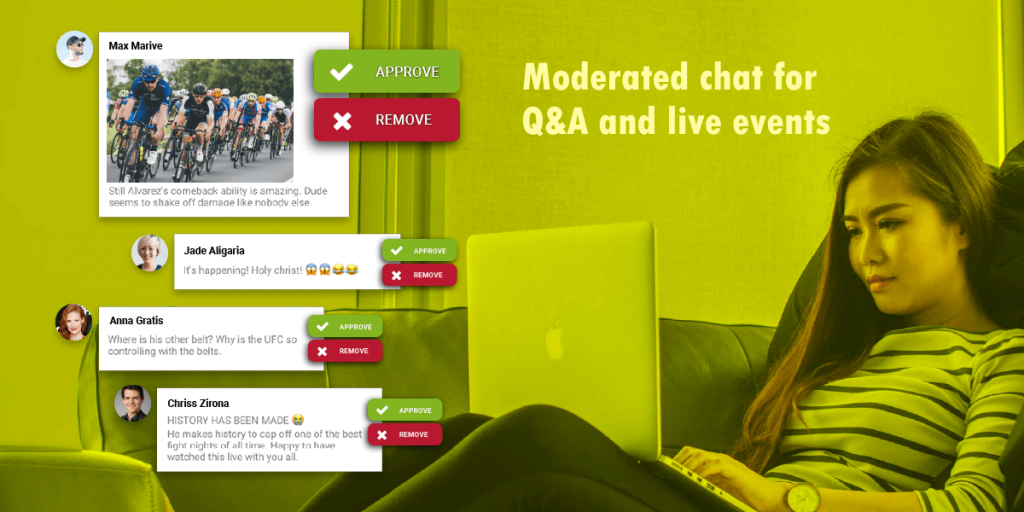 RumbleTalk is the leading service for adding a moderated chat on your website, for live Q&A and for web events.

Start with the free plan and upgrade it whenever you need.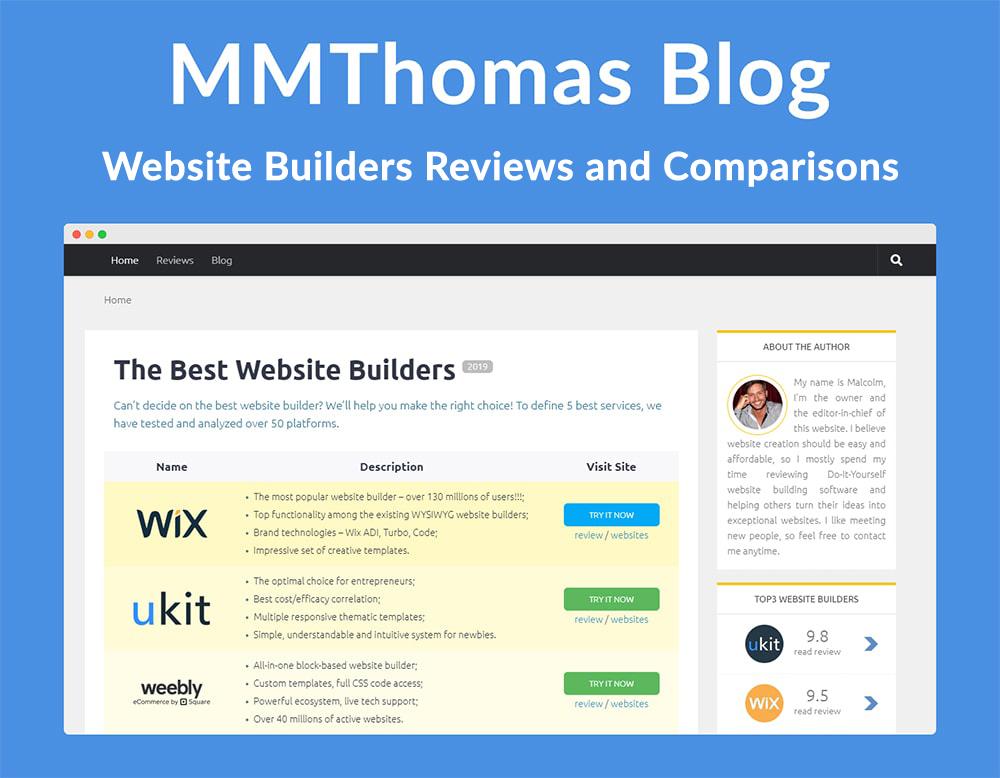 MMThomasBlog.com is a great source of information for each and every user, who is involved in website development yet lacks coding knowledge and skills. The platform grants access to dozens of website builder reviews that do not only let you find out the major features and parameters of these platforms, but also help compare and pick the one that fits your needs and skills most of all. To keep users aware of the recent news and industry facts, the website is updated on a regular basis.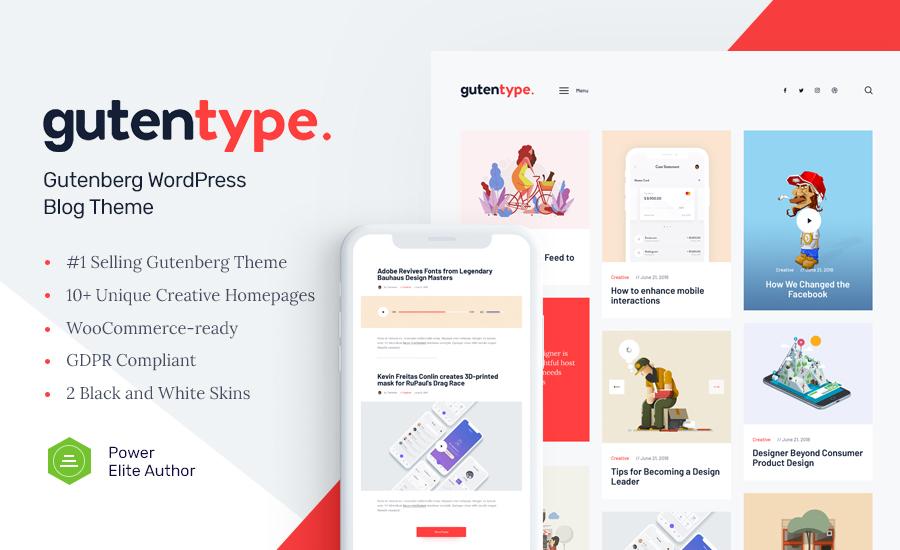 It's important to make your web project mobile-friendly. It's also important to take care of its compatibility with the latest GDPR demands. Gutentype WordPress theme matches all this and many other requirements of the present-day web. It is fully based on the leading page builder for WordPress – Gutentype. The theme features lots of ready-made pages and 10+ demos that you can use on your site.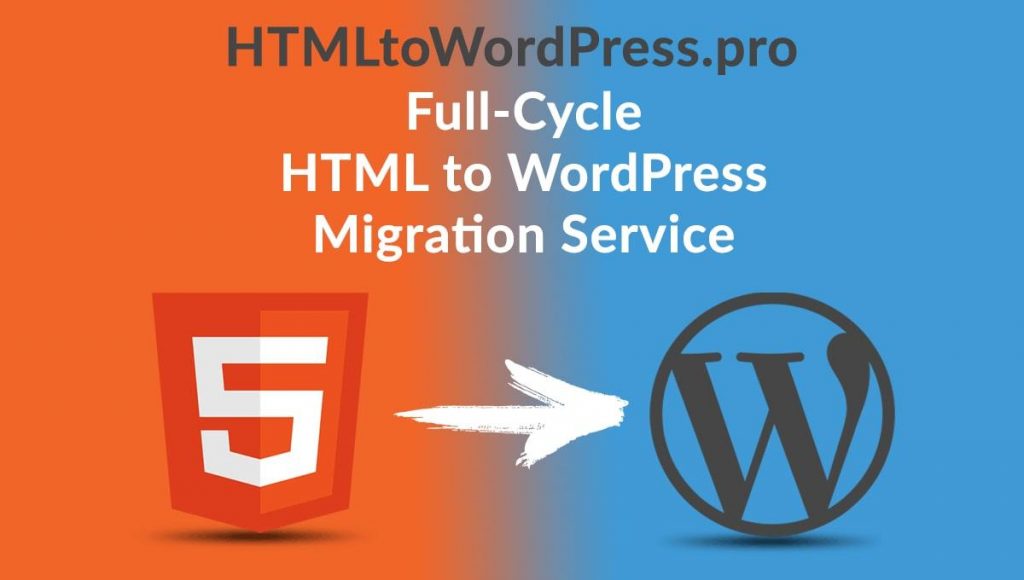 HTMLtoWordPress.PRO delivers exceptional HTML to WordPress migration process, irrespective of the project's complexity and details. They ensure individual approach, thorough supervision and control of all the steps of the migration process, professionalism and reasonable pricing. HTMLtoWordPress.PRO specialists are also available for further website support and maintenance to ensure high end result and worthy performance.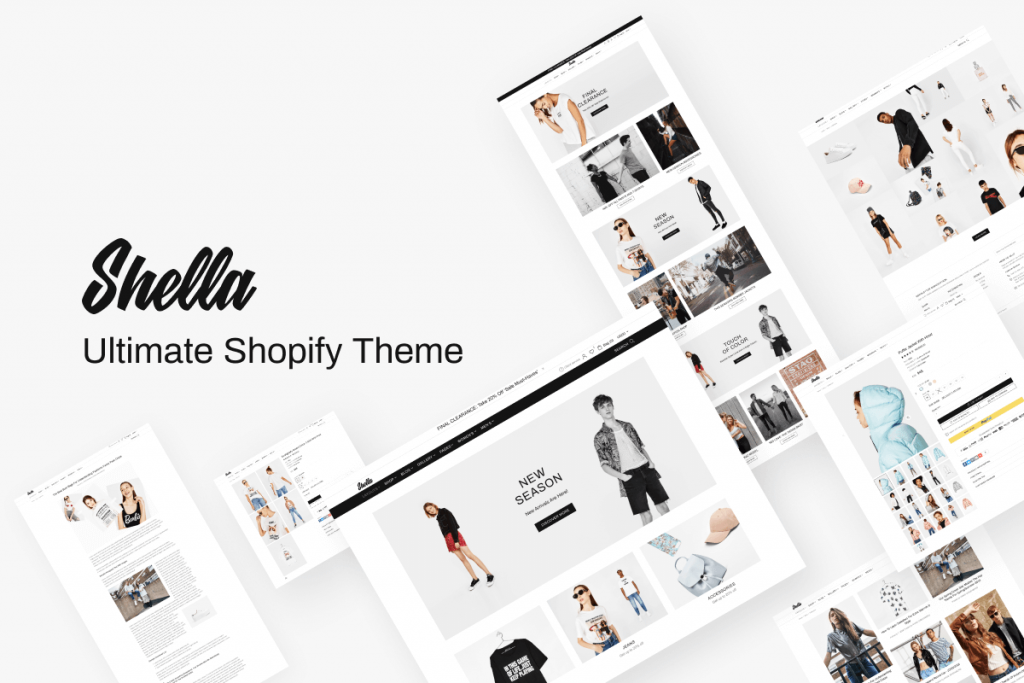 Shella is a brilliant Shopify theme that you can use to create a high-converting and engaging fashion store.

The package is full of great stuff: over 99 predesigned pages, tons of fashion elements, a fast and intuitive interface, and much more.

Get Shella and make your website stand out of the crowd.
43. Customify – The Most Customizable WordPress Theme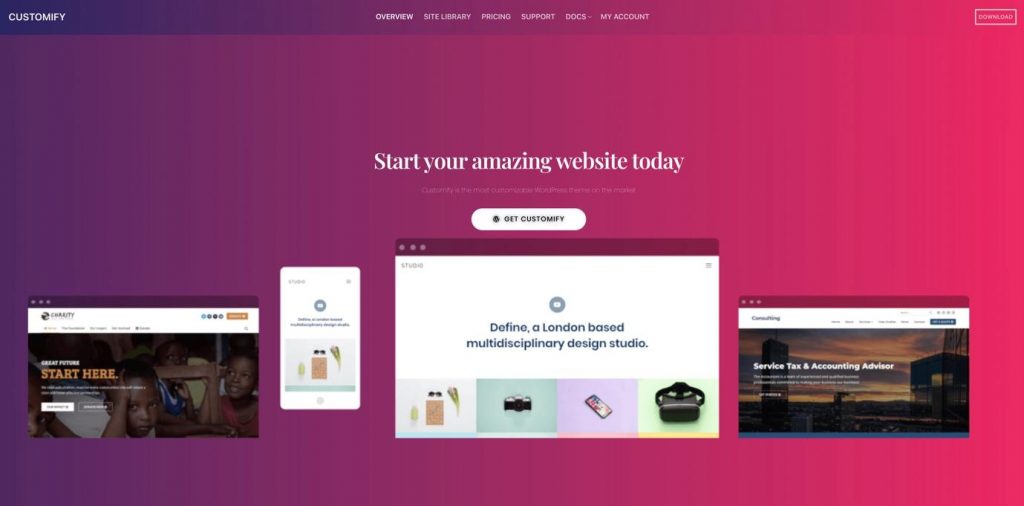 Customify is the most customizable WordPress theme, and free to use, that will help you create unlimited websites that are fully personalized for your projects.

No need to have any coding skills or previous experience.

Get Customify, it is free.

Conclusions

Taskade is quickly becoming the most popular real-time task management tool, as it is an all-in-one tool that replaces Trello, Asana, Google Docs, and Slack.

We love to see new tools that are doing their job better than huge brands with huge budgets. Taskade is very similar with Tesla, check it and we discuss after.

Which tools from this list are you already using?