Welcome to this edition of Weekend Reading for the week ending Jan 18. At SuperDevResources, we are committed to bring latest and greatest Design, Development, Marketing and Monetization resources for Windows Phone and Windows developers. In case you missed any of our blog post or were on a tight schedule, we bring Weekend Reading for you. In this post, we will take a look at the useful resources, tools, tips and the how-to posts that we brought for developers in the week gone by.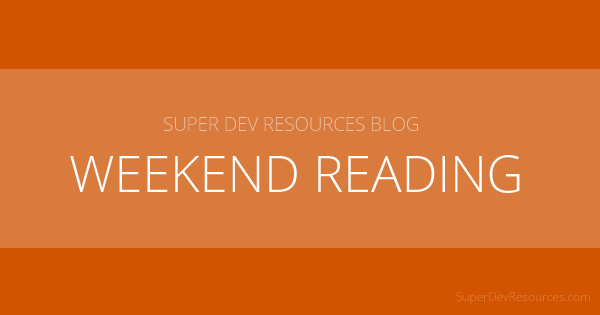 Having a great idea for an app or a game? What if we tell you that you can turn your idea into a real Windows Phone or Windows 8 app without the need of actual coding! Don't believe it? Read our post to find out about the tools to create Apps and Games for Windows Phone and Windows Store that require almost no coding skills.
Designing a beautiful and effective user interface is equally as important as having a great idea and using high-performance code. You should focus on improving each and every design component to generate visual interest among users. Last week we picked up 4 sources of free and unique high quality images to help you in coming up with better app designs. These image sources offer a huge collection of beautiful photos that you can use in your apps to add an extra appeal.
Getting your app reviewed by popular app review sites can go a long way in its promotion since it brings a lot of exposure and subsequent downloads for your apps. To help you know how to approach them in a better way, we posted 5 Tips for getting your apps reviewed by Review Sites. You can read this post to find how you can make review sites take notice of your app amidst tons of review submissions.
We also posted a tutorial to show how you can easily create promotional images for your Windows Phone app using your app screenshots and free tools like ExGrip WP Additives Device Mockups and Paint.NET. You can use these promotional images on your websites, or while submitting your apps to review sites or for creating ads for your apps.
To help you stay on top of everything that is being said about you and your work across web and social media, we posted an article to show how you can set up Google alerts and alerts for Twitter search. This will help you in getting automatic alerts whenever someone tweets about you or your app or writes about it on their websites.
Last week, we also posted about a concept Windows Phone 9 UI envisioned by designer Ghani Pradita. This concept UI has scrollable tiles inspired from Windows 8 desktop. It also shows option of having different colors for different tiles along with a background image. And, swiping down from top brings you quick shortcuts to turn on/off settings like Mobile Data, Wifi and Bluetooth.
This was all we had this week for Weekend Reading and we hope you liked it. We love hearing from you. Please do let us know what else you would like to see on this site.