Sans serif fonts are clean and minimalistic fonts that are frequently used in modern typography. You can view the infographics in our earlier post to know more about serif and sans serif fonts and to understand the psychological association behind these font types. In this post, we have picked up some of the best free sans serif fonts of 2014.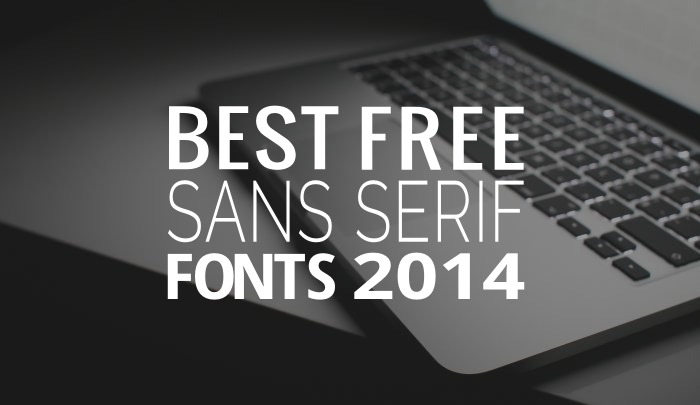 These fonts have been selected on the basis of their popularity in the current year (2014) on top font resources sites like Google Fonts, Font Squirrel and dafont.com. Read on to find more about these free sans serif fonts.
I have included the download links of these fonts from Font Squirrel in the following list for use in apps, games and graphic design projects. All these fonts are also available on Google Fonts from where you can embed them in your websites.
1. Open Sans
Open Sans, designed by Steve Matteson, is one of the most widely used open source sans serif fonts. Optimized for print, web and mobile interfaces, Open Sans has excellent legibility characteristics in its letterforms. It is available in five weights and each one has an italic version.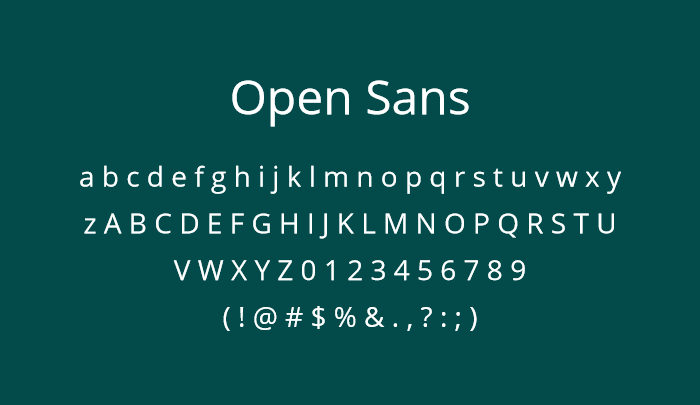 2. Roboto
Introduced with Android Ice Cream Sandwich, Roboto was created specifically for the requirements of UI and high-resolution screens. The typeface has been designed by Christian Robertson and comes in six weights and their corresponding italic styles.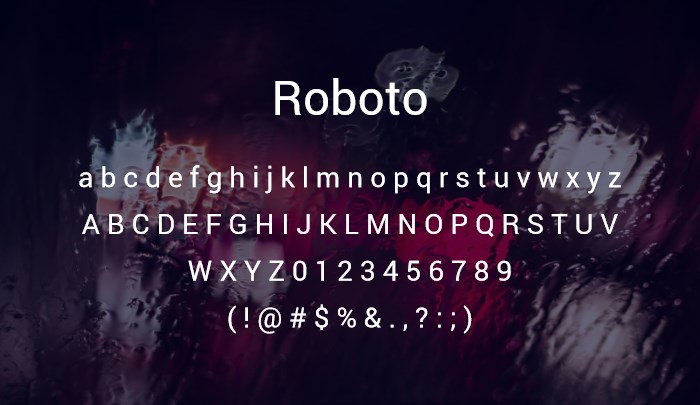 3. Oswald
Oswald by Vernon Adams is optimized to be used by web browsers on desktop computers, laptops and mobile devices. It is available in three weights.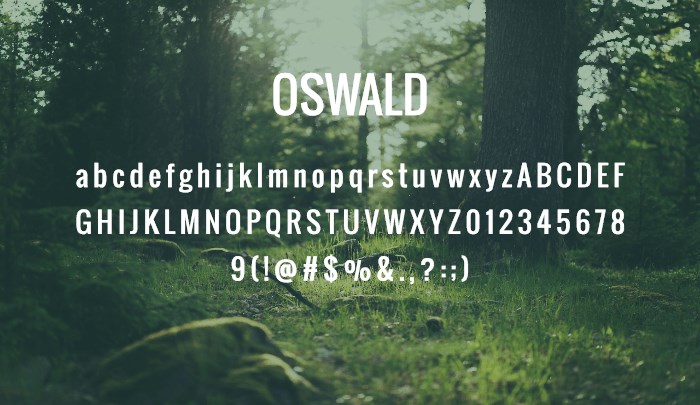 4. Droid Sans
Droid Sans was designed by Steve Matteson with the goal to provide optimal quality and reading comfort on a mobile handset. It is optimized for use in application menus, web browsers and for other screen text and comes in two weights – normal and bold.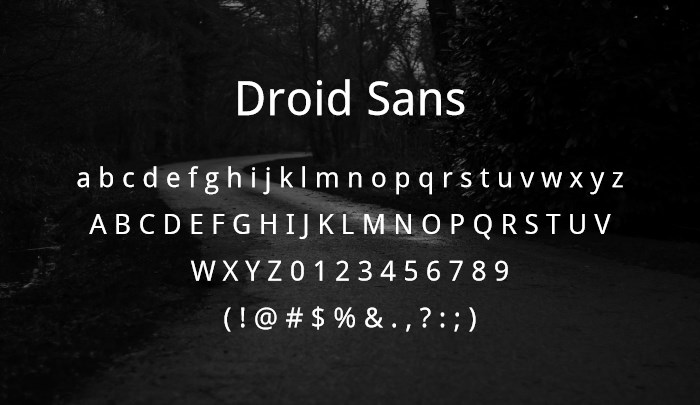 5. Lato
Lato is a san-serif typeface family designed by Warsaw-based designer Łukasz Dziedzic. Lato consists of five weights (plus corresponding italics) including a beautiful hairline style. The semi-rounded details of the letters give Lato a feeling of warmth (Lato means summer in Polish), while the strong structure provides stability and seriousness.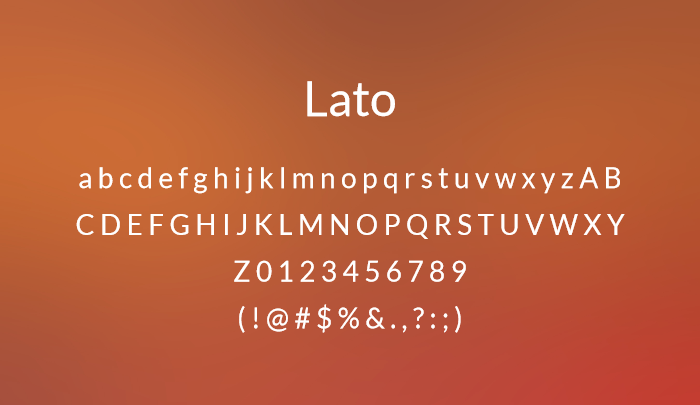 6. PT Sans
Designed by Alexandra Korolkova, Olga Umpeleva and Vladimir Yefimov, PT Sans is based on Russian sans serif types of the second part of the 20th century. It includes Latin and Cyrillic characters and covers almost all minority languages of the Russian Federation which makes it a unique and very important tool for modern digital communications. PT Sans comes in three major variations: normal, narrow and caption.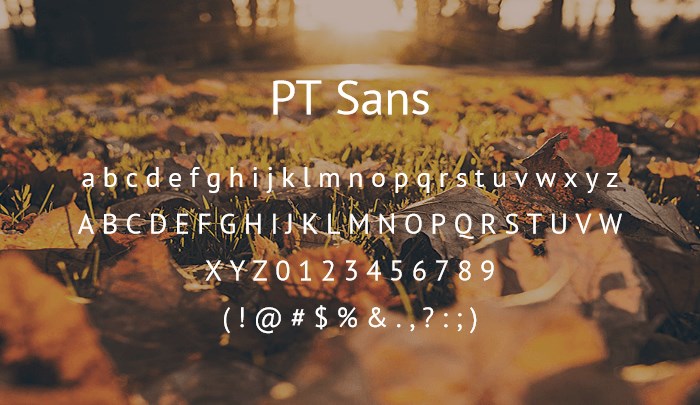 7. Ubuntu
Ubuntu was introduced with the release of Ubuntu 10.10. Designed by Dalton Maag, it uses OpenType features and is optimized for clarity on desktop and mobile computing screens. Ubuntu is available in four weights including italic variant for each weight.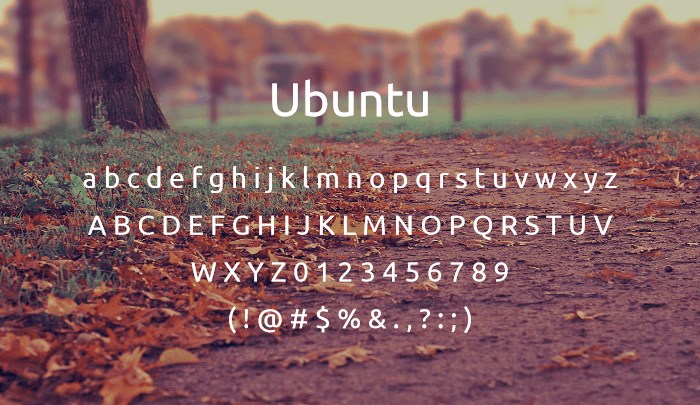 8. Raleway
Raleway is an elegant sans-serif typeface family designed by Matt McInerney. It is a display font and has nine variants for weight.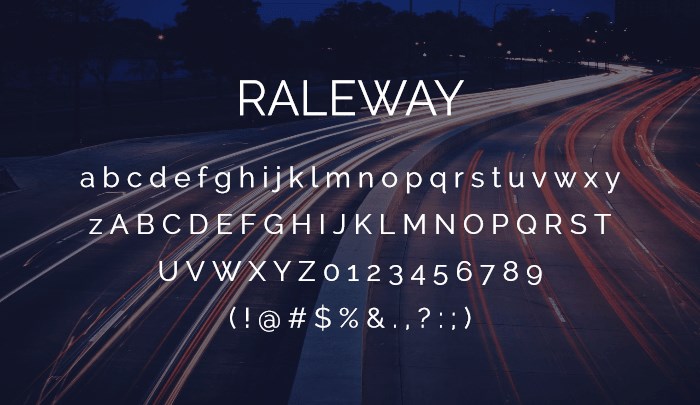 9. Source Sans Pro
Source Sans Pro, designed by Paul D. Hunt, is Adobe's first open source typeface family. It is a sans serif typeface intended to work well in user interfaces and comes in twelve styles – six weights with corresponding italics.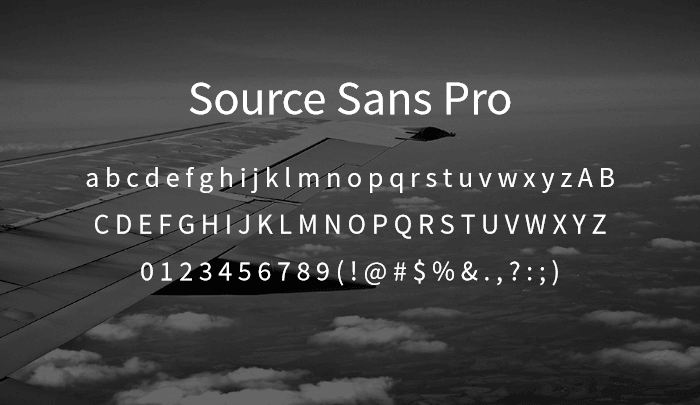 10. Fira Sans
Fira Sans is a sans-serif typeface designed by Carrois and Edenspiekermann for the Mozilla Firefox OS. It aims to cover the legibility needs for a large range of handsets varying in screen quality and rendering. Fira Sans is available in four weights all accompanied by italic styles.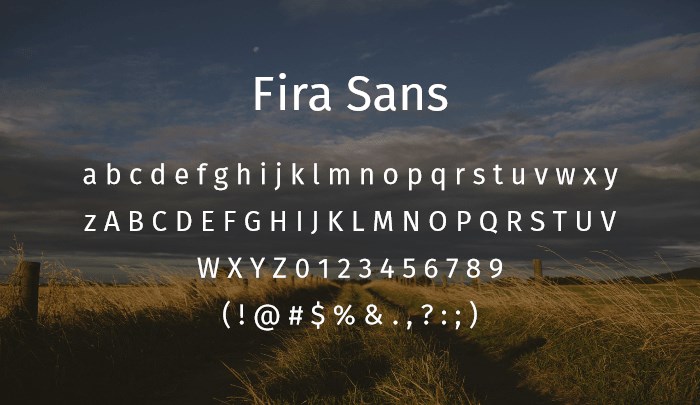 Did I miss your favorite sans serif fonts? Let us know in the comments below along with the projects where you might have used them in.