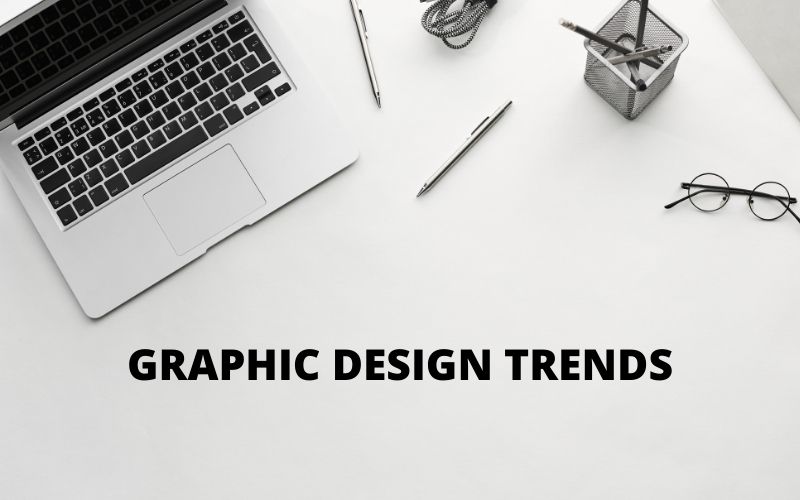 The world of graphic design is always evolving. The trends change each year, so designers should stay up to date. Last year was surely challenging. Most of us ended up working from home, attending Zoom meetings, shopping online, and so on. Businesses closed, so that created a shift in the world of graphic design as well. 
The majority of websites and apps had to adapt quickly to the situation. These events dictated the graphic design trends in 2020. But what lies ahead in 2021? There is already a list of elements that are just fine such as dark mode, fast loading speed, and simplified navigation. We predict that the new graphic design trends will continue to work with these but add something extra. 
Once the pandemic is under control, people will start socializing. Graphic designers who like to work outside their homes will relocate to a favorite coffee shop. But public Wi-Fi networks are not always safe. Don't forget to install antivirus software and use VPN while out of the house. Read this NordVPN review to learn more about VPN and all the useful features it has. 
So let's see some of the most exciting graphic design trends for 2021!
1. Eco-friendliness
As the world came to a stop thanks to the pandemic, nature thrived. Global warming has been an issue for decades, so it was time to let our environment heal itself. People started spending more time in natural surroundings last year, so it shouldn't be surprising that eco-friendliness found its way to graphic design.
Brands are embracing this influence, especially when it comes to packaging. From nature-inspired logos to illustrations, both large and small brands are accepting this trend. We anticipate seeing more organic fonts and drawing styles in 2021 as well. 
2. Psychedelia
After quarantining for almost a year, there is the hope of a new start in 2021. So a summer of love might be waiting just around the corner. Psychedelia is inspired by the music and art of the 1960s. Some connect this art style to complete freedom. Artists are allowed to experiment and create abstract images bursting with vivid colors. 
Graphic designers will very likely play with psychedelic motifs in the post-pandemic world. If you want to try it, open your mind and don't be afraid of abstractions. The colors should be bright and bold. While psychedelic art often has a life of its own, designers who crave order and neatness should try creating symmetric imagery.
3. Retrofuturism
There is something optimistic about retrofuturism, and we could all use that right now. This particular style features a combination of retro art with futuristic details. So retrofuturism is the future imagined in the past. Today, this style is a bit nostalgic because the original work shows a world that unfortunately never came to be.
You can easily incorporate retrofuturism into modern graphic design. Take some of the most common motifs of retrofuturism, such as curves, shapes, colors, and futuristic fonts. Designers don't have to imagine the future but draw inspiration from the past. Retrofuturism is both sentimental and motivating. We could all agree that we need that more than ever. 
4. Geometric shapes
This particular graphic design trend has been around for a couple of years, but we predict it will peak in 2021. It is unique and fun, which is a perfect combination. Designers tend to combine multiple geometric shapes to create a larger image. These could be both simple and complex. For instance, 3D geometric shapes are more complicated but incredibly eye-catching. This style will let you experiment and play with various combinations.
Of course, designers who are more comfortable with basic geometric shapes can also put together striking art pieces. Don't rely on simplicity but play around with the forms. Your goal should be to create something unforgettable by using geometric shapes.
5. Custom cartoon illustrations
Cartoon illustrations are not a brand new trend, but there is a surge in demand for custom ones. Drawings are playful, recognizable, and always stand out. Therefore, they are ideal for branding. Minimalistic websites look elegant and clean, but if you want to add more character to a brand, go for a cartoon. This trend is super versatile because you can use custom illustrations for anything. Find our list of sites to find free illustrations.
Pretty much everyone loves cartoons. These illustrations can become a whole brand image. They are suitable for both business cards and webpages, so there are no limitations. Plus, cartoons add a touch of cheerfulness. The world could use positive vibes in 2021, and custom cartoon illustrations are uplifting and cute.