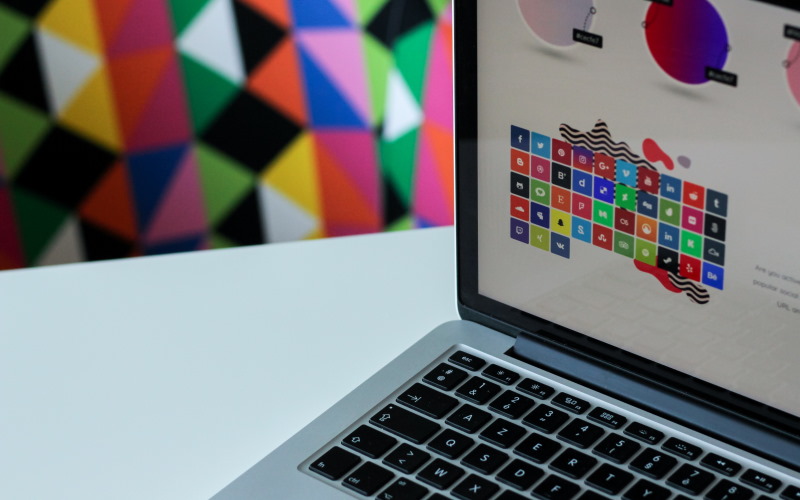 It's important to learn the basics of graphic design so you can create stunning websites and branding for your clients. You must also know how to market your work in order to gain more clients to generate revenue for your company or an income if you're a freelancer. So how do you become a successful graphic designer?
The truth is that a graphic designer is only as effective as the systems that he or she uses. That's why we are giving you five tools any graphic designer can utilize in 2020. Perhaps these tools will optimize your workflow and help you excel in the coming months.
1. Try Out Graphic Design E-Learning
You don't have to travel far to learn how to become an excellent graphic designer. You can be taught in the comfort of your own home. Use E-learning sites such as Udemy or Master Class to study the fundamentals of graphic design.
There are also courses that teach you how to market yourself so you can generate an income from your skill. Learn how to create a sales funnel template to help you follow the selling process from start to finish, which will include the following:
Prospecting
How to introduce yourself to potential clients
Acquiring client information
Follow-ups and communicating with clients
Gaining knowledge on how to market and sell your services is crucial in becoming a reputable and successful graphic designer.
2. Develop Your Skills
Graphic designers develop their skills through constant practice. Even when they're not working for clients, they're developing their own branding, websites and platforms. There are many amazing digital tools to help you build your designing skills such as:
ProofHub
Photoshop
Illustrator
ArtPic
3. Design Your Own Website
Your prospects will want to see what you can do before they choose your services. An easy way you can showcase your work is by developing your own website filled with professional designs and the branding you've done so far.
It can be difficult for beginner designers to develop their own websites. So, while you're getting established, use a user friendly, professional website builder such as Wix, WordPress or Gator.
4. Utilize Digital Marketing to Promote Your Work
Like any business, you'll need to make yourself visible so people can find you online. Here's how you can start building your online presence:
Promote your work on social media sites such as Facebook or LinkedIn
Create a blog on your website that incorporates SEO practices to increase your rankings
Utilize Google Ads to effectively reach your target market
Use top online marketing platforms including Marketo or Vocus to assist you
5. Stay Motivated: Graphic Designing is the Perfect Online Business
One benefit of being a graphic designer is that you don't need a brick and mortar office to start your business. You can do everything online. Talk to clients through video conference calling, using Skype or Zoom. Use digital platforms such as Google Docs or Drive to send and receive work to clients, without even meeting them in person.
Everything can be done virtually now; that is the brilliance of the digital world. Use this to your advantage so you can save on business start-up costs such as travel and office space.
Final Thoughts
Graphic designers are highly skilled individuals but even the most accomplished designer needs the proper resources to get the job done. Use our list of guidelines to help you develop your skills and market your business so you can start getting ahead of your competition.