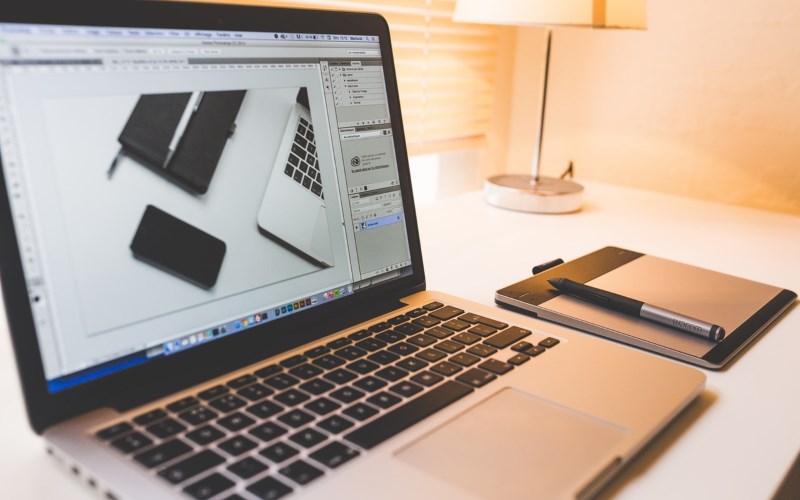 Are you looking to become a successful freelance graphic designer? Whether you're going it alone or joining an already-successful team of designers, you'll need a kit of essentials. Of course, every pro has preferences as to what works best for them individually, but we've compiled this list of five tools we would never be without.
A laptop
In an office setting, we might prefer a desktop with the largest, highest-resolution screen we can get, but for everyday, it's the laptop that wins out. Get work done from a coffee shop, couch, or even your bed. We usually opt for a Mac, as it is cleaner and more intuitive for graphic design work. The extra RAM necessary to get us through is worth its weight in gold. We also recommend pairing yours with a vertical mouse – it has saved our wrists!
A tablet
You never want to be without one of the best drawing tablets intended for graphic design. Our favorites have wireless capabilities, stellar styluses, responsive customer support, good pressure sensitivity, and of course, high screen resolution. Fortunately, you can get all of the right features these days at a more desirable price point than we might have found not so long ago.
Creative Cloud
You'll definitely need the right software for the job, and for us, Adobe Creative Cloud hits so many of the right marks. Creative Cloud, usually referred to simply as CC, combines all of the tools designers have long relied on in one service. The subscription service gives you access to apps like Photoshop, Dreamweaver, Lightroom, Illustrator, and much more. If you need all of the above (and we sure do), it's well worth the approximate $50 a month. You can also take a look at these beginner friendly graphic design tools if you are making social media graphics and design.
ProofHub
It's more and more common for many of us to work remotely, which can complicate collaboration – unless you have the right tools. ProofHub can effectively link up a team spread out all over the globe, making every deadline one that you're more than capable of meeting. Since finding ProofHub, we've cut the number of project-related emails sent and received by more than half. More trusty features include proofing, time tracking, insightful reports, and file management.
Paper
It's easy to get lost in a world of screens. This is true of pretty much anyone these days, but it's particularly relevant to graphic designers. We like to flex the creative muscle that inspired us in the first place by turning back to good old pen and paper. It gives us a break from the constant blue light exposure, and is really convenient when we're hit with a brilliant idea at an inconvenient time (like on the train). So don't forget to stock up on your favorite sketchbooks and ink pens, and be a true master of multiple mediums.
Every designer's exact setup is going to be different, but it helps to get some input from those who have spent decades in the field. A good foundation consisting of a modern, spacious computer, the right software, and one of the best tablets, as well as collaborative tools and a sketchbook, are all you need to foster success in this creative field.