Designing for the upcoming Christmas and holiday season? Well, we are glad to share with you this compilation of high quality Christmas images to add holiday fervor in your design projects.
Below you'll find a variety of images themed around Christmas such as images of Christmas trees, ornaments, Christmas lights, cookies, dinner, gifts, cards, snowman, Santa Claus figurine and more. These images will find good use in making Christmas greeting cards, Christmas party invitations, newsletters, on your websites, social media or for creating product promotional images this holiday season.
We have included both free to download and premium Christmas photos in this collection. It is indicated in the post if an image is free. The free images come with different licenses. Some are CC0 licensed or are in public domain that you can use in your commercial work without attribution. While some free photos may require you to attribute their owners. Please read licenses carefully before downloading or purchasing them.
All these images are available for download in high-resolution JPG formats. Read on to take a look at these beautifully shot Christmas images and their download links. Please note that some of the links to premium stock images may contain our affiliate links.
Santa Claus Figurine (Free)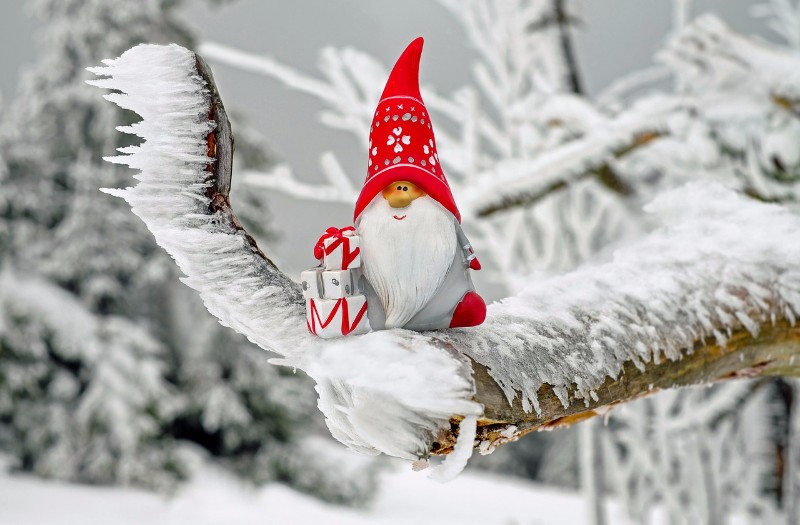 CC0 licensed image of Santa Claus figurine with gifts perched over a snow covered tree branch from Pixabay.
Egg Nogs and Cookies (Free)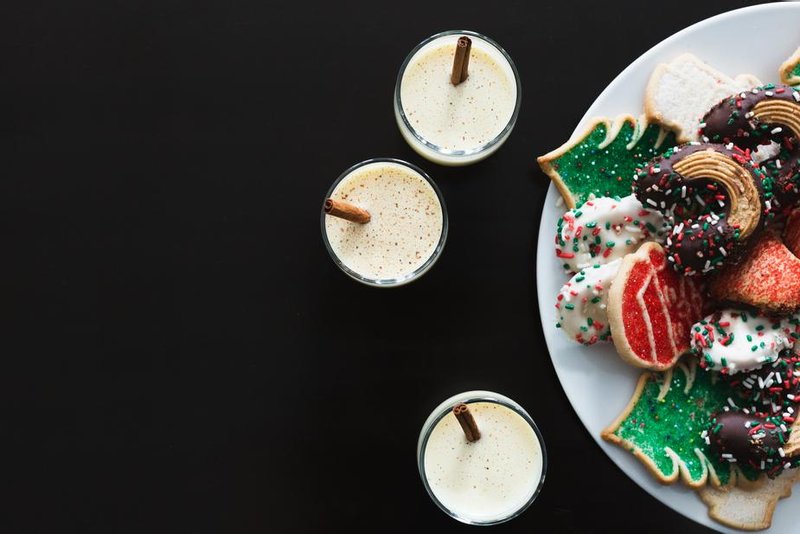 Free for commercial use image of egg nogs and tastefully decorated Christmas cookies. Available for free download from Burst by Shopify.
Decorating Christmas Tree Stock Photo (Free)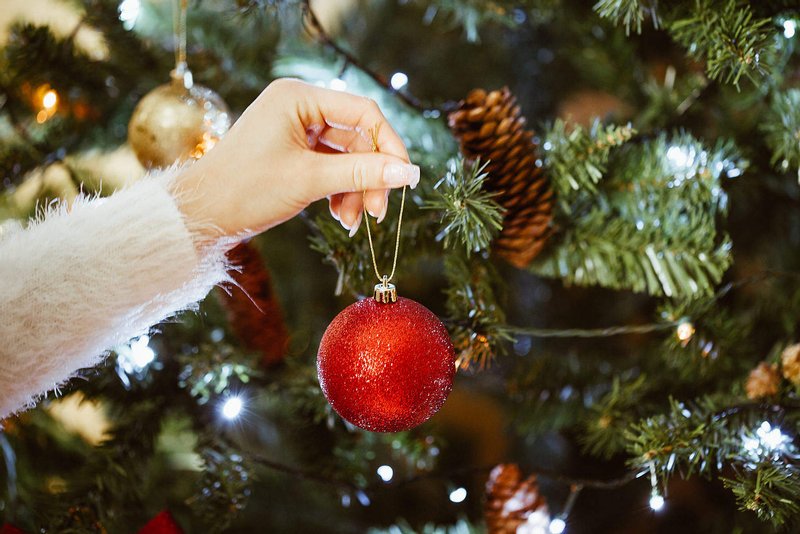 A free image of a woman decorating Christmas tree with glittery red bauble, courtesy of picjumbo.
Beautiful Woman at Christmas Market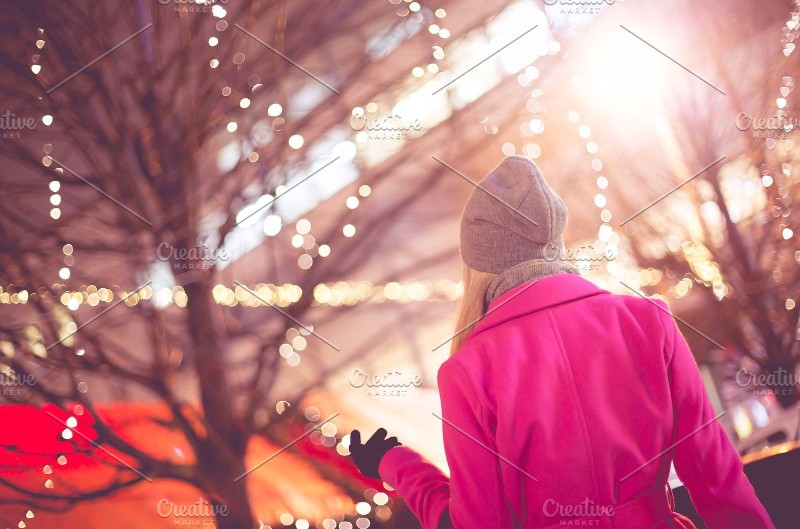 Premium image of a woman with Christmas market in the backdrop by Victor Hanacek on Creative Market.
Dinner Setting for the Christmas Holidays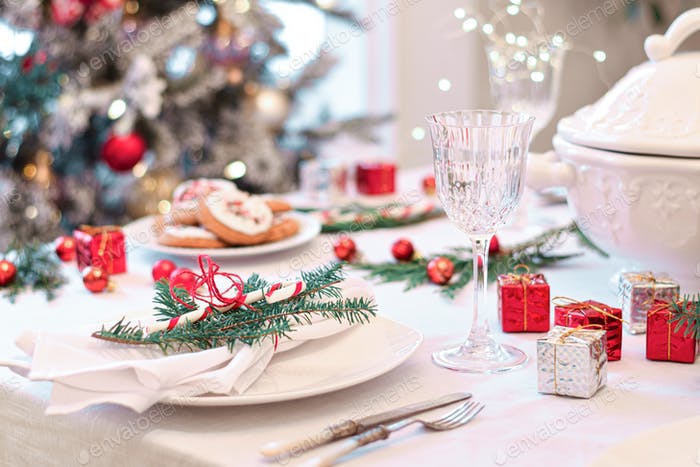 A close-up image of dinner setting for Christmas with holiday decorations and gifts on white table and Christmas tree in the background. Bright festive colors of red and green make this image stand out.
Toasts and Cookies for Santa (Free)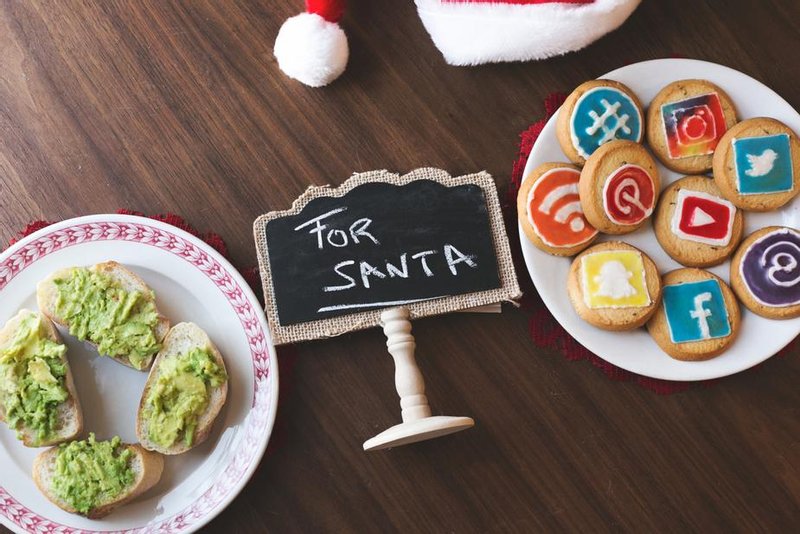 High resolution (>4K) image of treats for Santa Claus. This free image of avocado toast and gluten free cookies decorated with social media icons shared by Sarah Pflug shows a unique spin brought by millennials to Christmas celebration.
Christmas Image with Gifts, Lights and Room for Text (Free)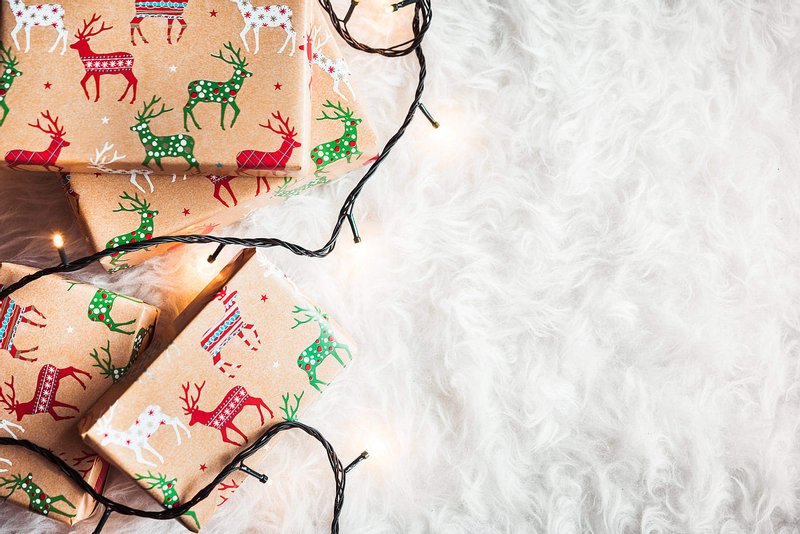 Beautifully wrapped up Christmas presents and string of light with white fur background give a cozy, warm feel to this free image by Viktor Hanacek of picjumbo. The image also has plenty of space to write your text.
Man in Christmas Sweater Holding Christmas Lights (Free)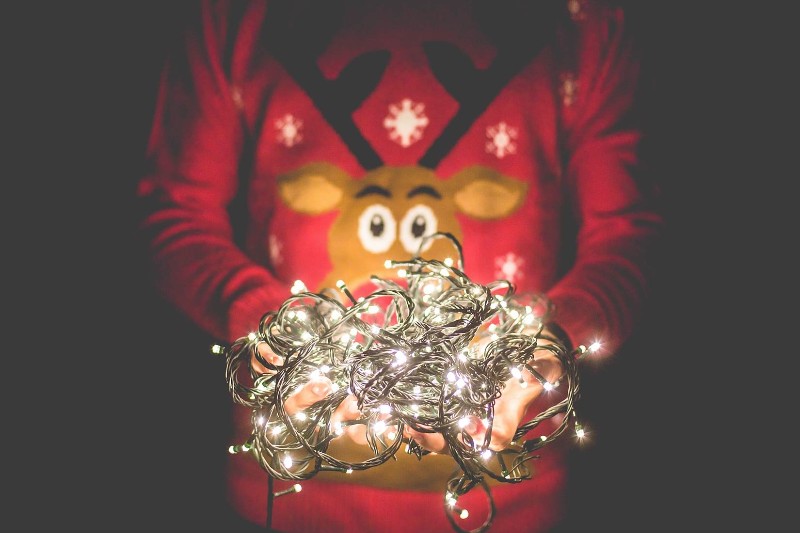 Free image of a man holding tangled Christmas lights in his hands from Picjumbo.
Christmas Gingerbread Cookies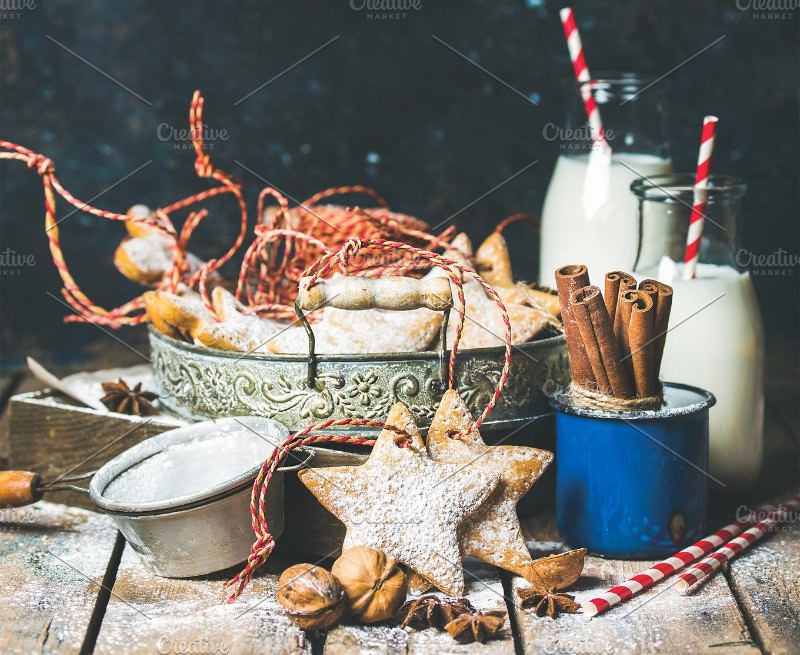 Selectively focused shot of Christmas festive gingerbread cookies in vintage tray with decoration rope, nuts, spices, milk for Santa in bottles, sugar powder. With dark blue background, there is enough space for placing your own text.
Christmas Sparklers Fun (Free)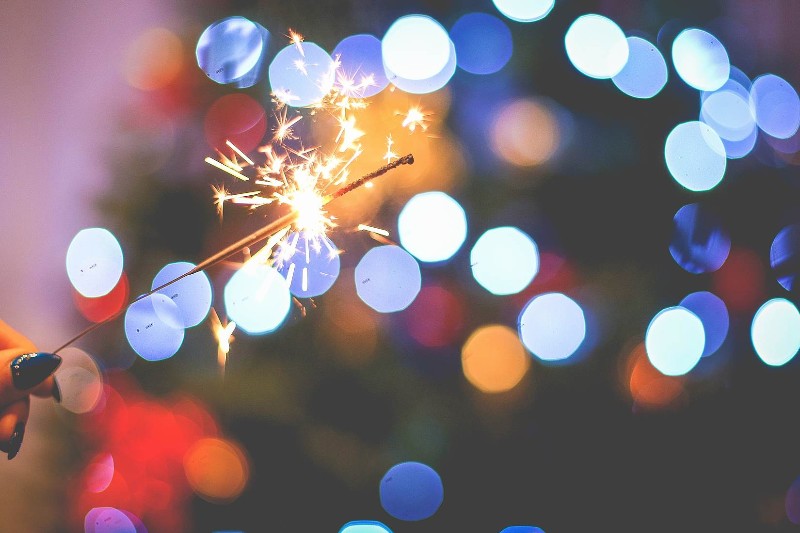 A close-up photo of Christmas sparklers with Christmas tree in the background creating a bokeh effect. Available for free download.
Vinage Christmas Balls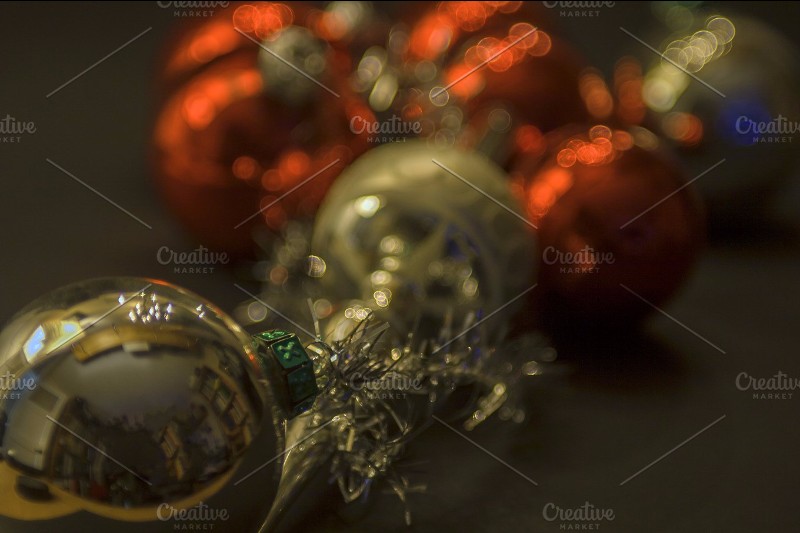 Premium stock image of decorative vintage silver and red Christmas baubles made of glass.
Christmas Baking (Free)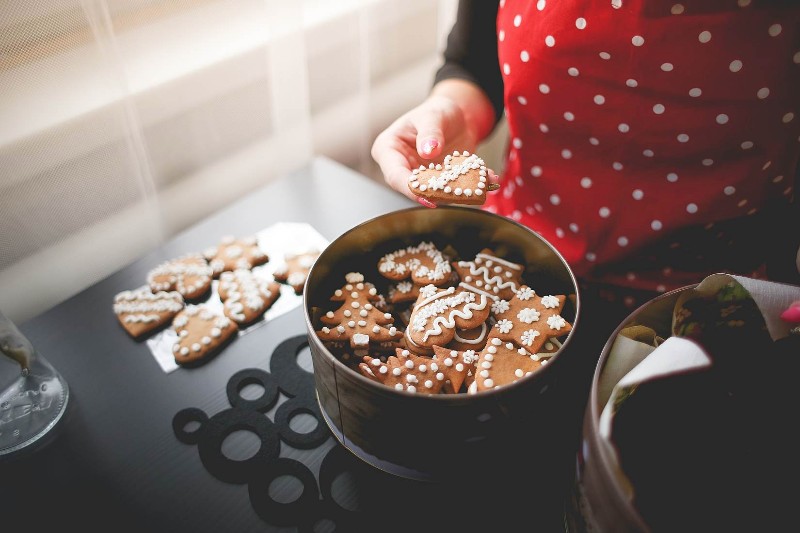 A delicious image of beautifully baked Christmas cookies available for free download.
Christmas Decoration with Fir Branches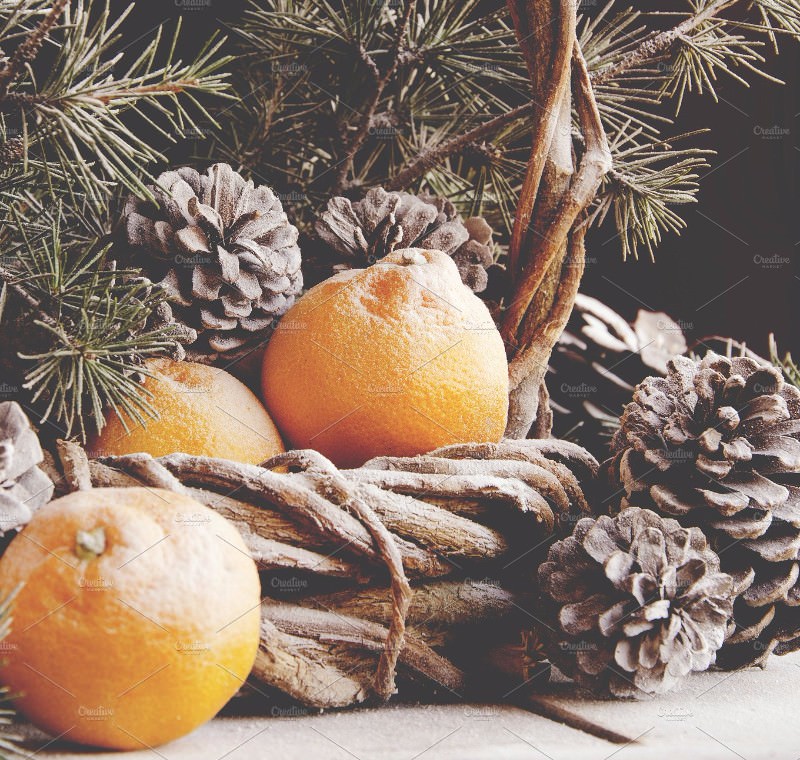 Nice composition of fir branches, tangerines, pine cones, and decoration elements that you can purchase from Creative Market.
Christmas Outdoor Gift Decor Photo (Free)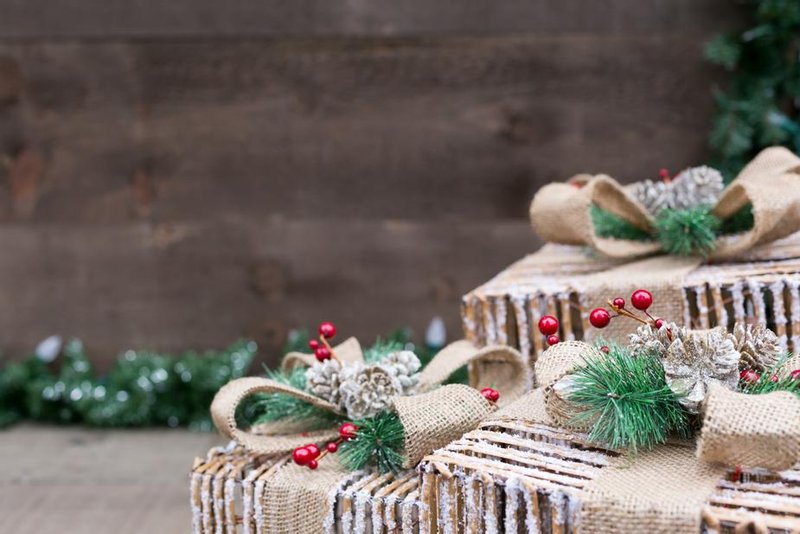 This free image of decorated gifts with bows, holly, green pine and pine cones is ready to be used for both web and print holiday season graphics.
Blurred Christmas Tree Background Image (Free)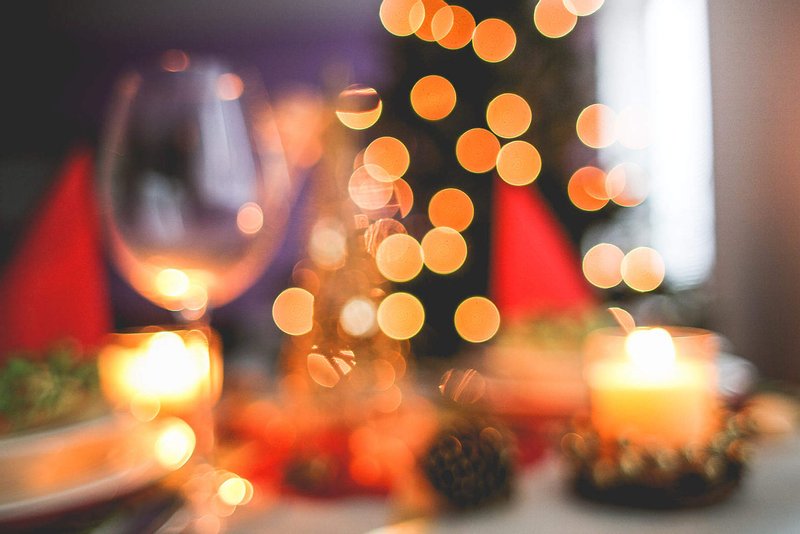 Wonderfully shot image of a decorated Christmas tree in the background creates a beautiful bokeh effect. Download for free from picjumbo.
Snowman under Christmas Lights Image (Free)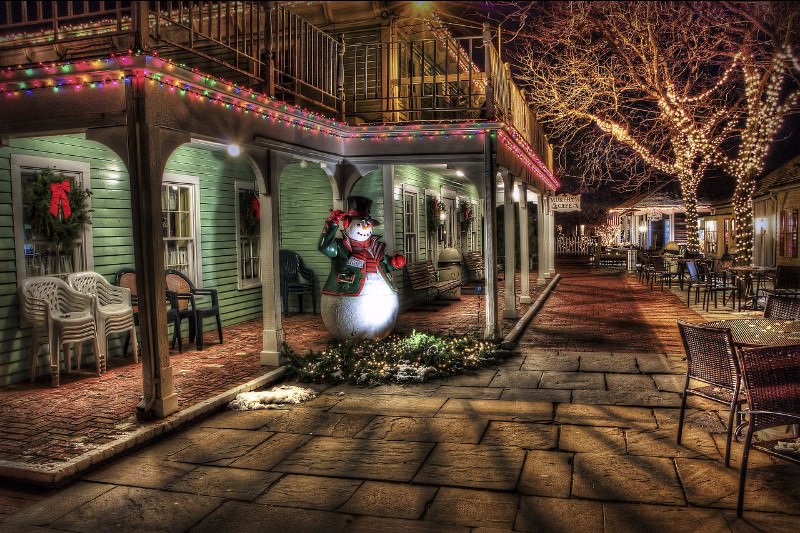 Free CC0 public domain image of a cute snowman in urban area lit up in Christmas lights.
Christmas Tree & Wrapped Gift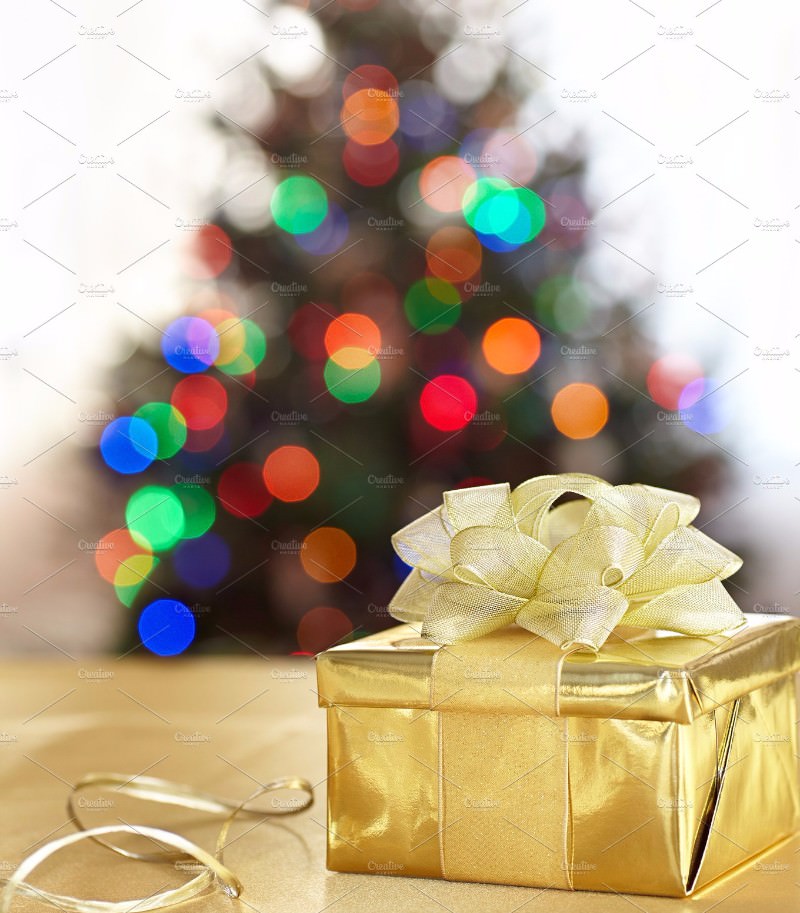 Beautiful bokeh image of an out-of-focus Christmas tree with wrapped gift in the foreground.
Christmas Gifts Close-up Photo (Free)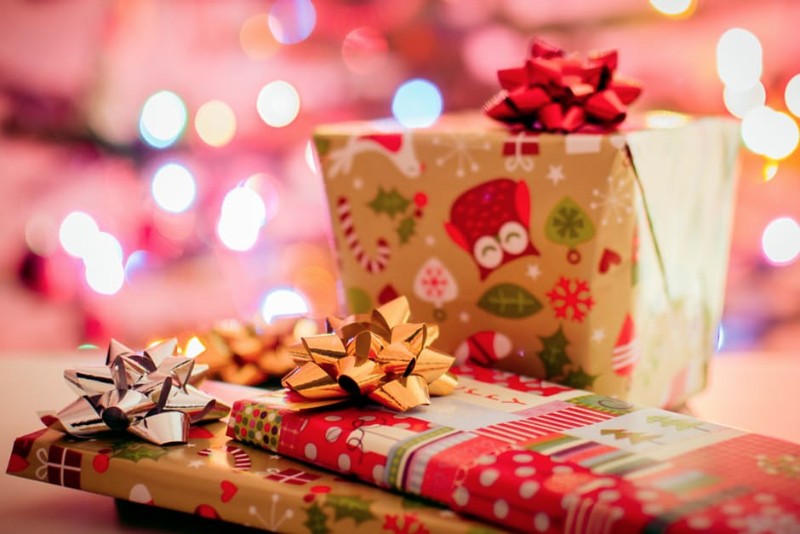 Free for commercial use image of gifts wrapped up in colorful papers with Christmas themed patterns.
Making Gifts Special Image (Free)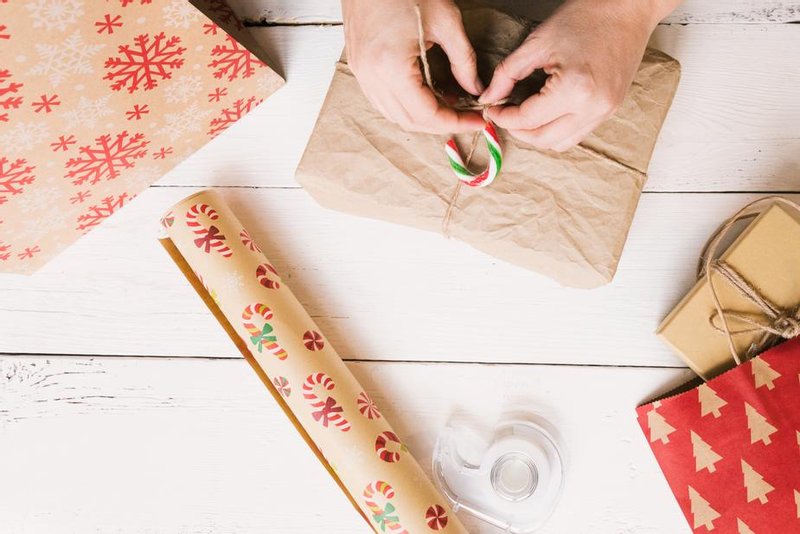 Christmas is about sending your loved ones presents. This image of wrapping gifts and making them special for the recipient beautifully captures this tradition.
Christmas Holly Fir Tree Decoration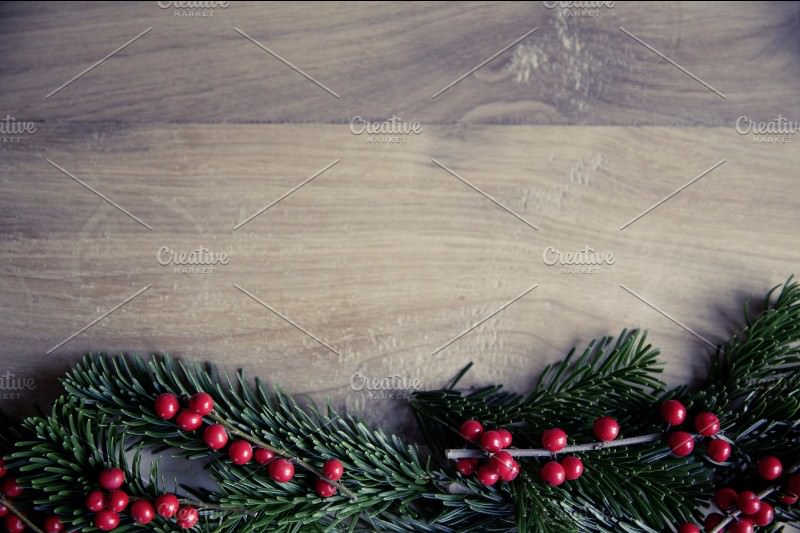 Top view image of hollies and fir tree decorations arranged on a wooden surface with plenty of space for your text.
Conclusion
All of the free images presented in the post have been curated from free stock photo sites such as Pixabay and Pexels. Some of these images come with plenty of space to place your text like Merry Christmas (try these Christmas fonts) and are perfect for creating personalized Christmas cards. And of course you can always add photo effects in Photoshop and build upon it to create your final artwork. Have fun!
More Christmas Resources:
30+ Free Christmas Vector Graphics – This post is a collection of free Christmas vectors in different styles – retro, hipster, cartoon elements, Christmas flyer templates and banners.