In this post, we bring to you some of the best script fonts that you can use to add a unique personality to your designs and make them stand out.
Script fonts are designed to imitate the style and fluidity of handwriting or calligraphy. Usually they feature connecting or semi-connecting letterforms with some degree of slant. Scripts are best suited to display small pieces of text that you want to act as the focal point of your designs such as headings and logotypes. However, their all caps are difficult to read and they rarely work well when used in large blocks of text.
Usually associated with elegance, friendliness, and femininity, they are broadly classified into formal and casual scripts. Formal scripts such as Alex Brush and Great Vibes listed below have a classic, elegant look and are usually used for wedding invitations, greeting cards and formal events. On the other hand, Casual scripts have a friendly and relaxed feel to them. Cookie and Dancing Script fall under this category of informal, casual scripts. Script fonts contrast well with non-script fonts and make excellent font combinations when paired with serif and sans serif fonts.
You'll find a mix of different styles of fonts, from cursive typefaces to monoline scripts, from calligraphy fonts with ornate swashes to brush scripts, vintage scripts, fonts with a handwritten look and much more. These fonts will be extremely handy for your different projects such as branding, apparel design, book cover, poster and invitations.
Our collection has both free and paid fonts and we have put them in different sections for easy browsing. Please note that some of these links may contain our affiliate links. Read on to get a preview of these fonts as well as the links to their download pages.
Free Script Fonts
Here you will find completely free to download script and cursive fonts that are allowed for commercial usage. We have listed below some of the most appreciated script typefaces by designers and typographers on online platforms such as Behance as well as some of the best script and cursive fonts available on Google Fonts and other top free font sites such as Font Squirrel. Links to Google web font directory are included in the article wherever applicable.
1. Hamster Script Free Font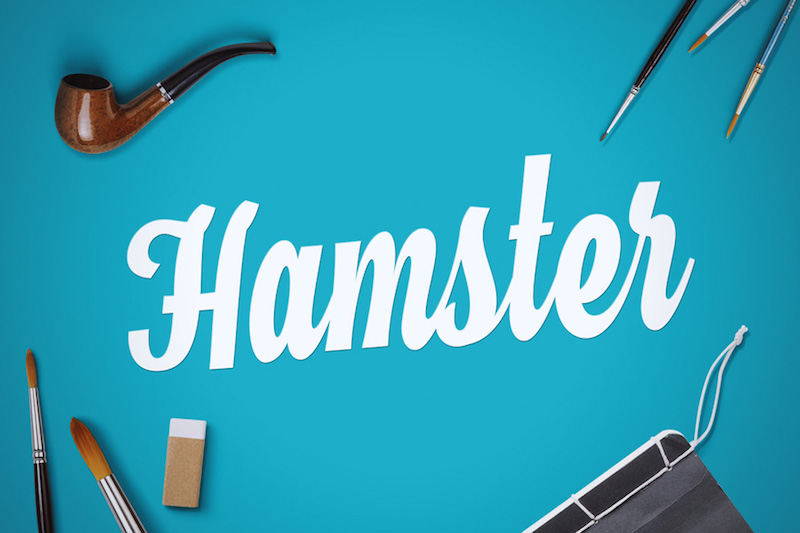 Inspired by brush lettering and traditional sign painting, Hamster Script features bold letters. Hamster Script was designed to provide better readability in its cursive letterforms.
Designed by Artimasa Studio, the font is perfect for branding, clothing design, advertising, headlines and more and is free to download and use in web and print. Font Format is OTF.
2. Bukhari – Bold Script Font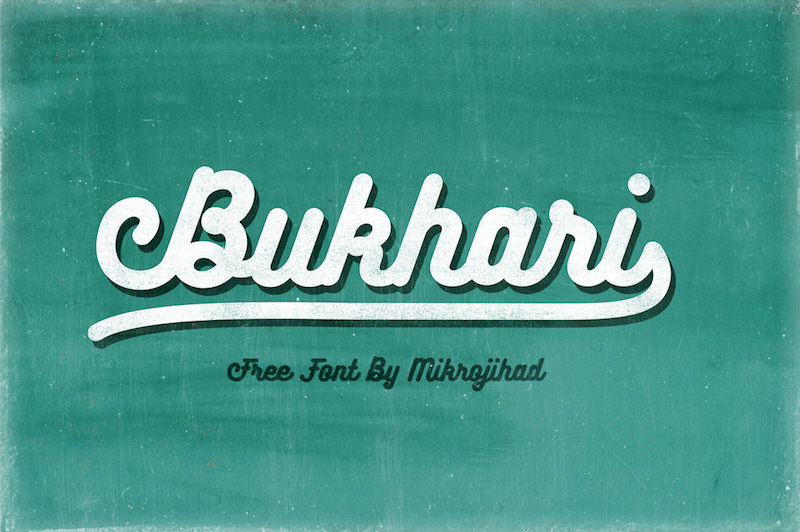 Bukhari Script is a bold, monoline cursive font created by Mikrojihad Inc. It contains around 380 glyphs that include a bunch of contextual alternates, stylistic alternates, and ligatures, that you can use to create your own custom typography for your design. These additional characters are available as a separate font that is included in the download package.
Bukhari Script has a retro feel to it and can be used in various projects for both web and print such as logos, posters, signage, t-shirt, and more. Font Format: TTF.
3. Lobster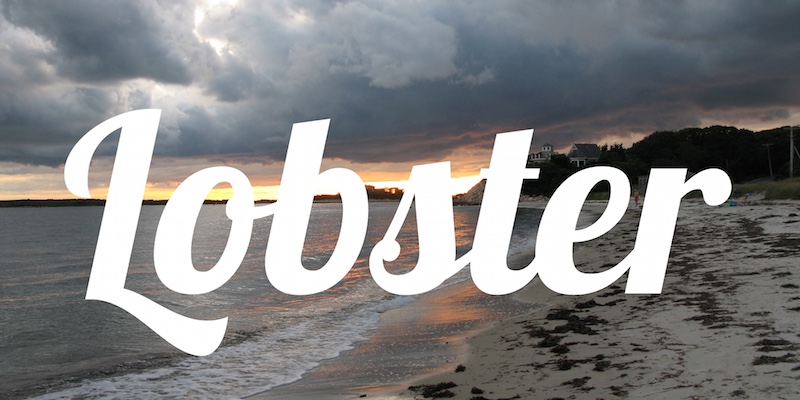 Lobster is a bold condensed calligraphy based script that includes hundreds of subtle ligatures and alternates. Created by Impallari Type, Lobster is available for free download in OTF format. It is also available on Google Web Fonts Directory and is among the most popular handwriting fonts on Google Fonts, being used on more than 2.4 million websites as of now.
4. Cookie – Brush Script Font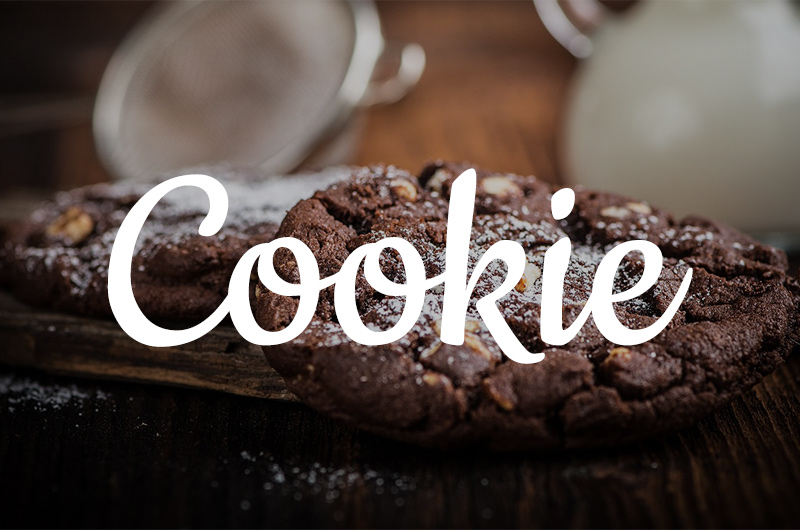 Cookie is a brush calligraphy script typeface with a sweet and friendly look. Its simple connected, upright characters give it legibility even at body text sizes.
Created by designer Ania Kurk, Cookie reminds of the typestyles from ads and pin-ups of the 1950's. Available for free download in TTF format. View Cookie font specimen on Google Fonts.
5. Brusher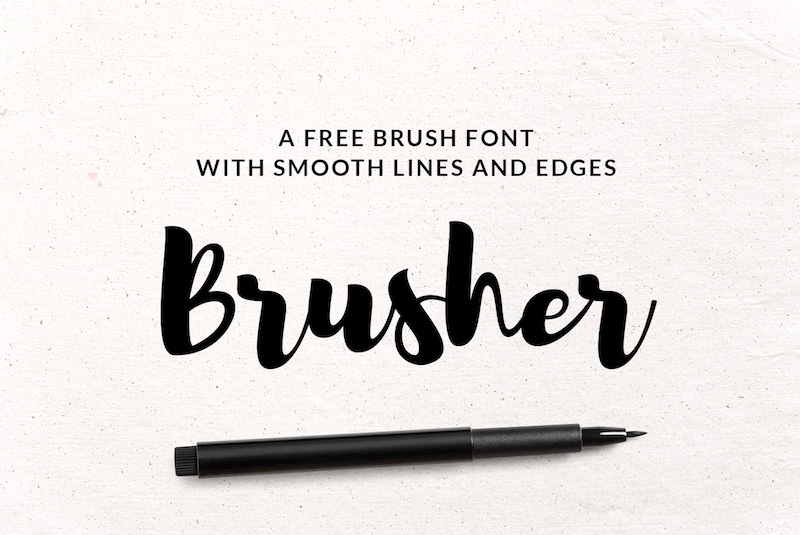 Graphic designers Vlad Cristea and Raul Taciu created Brusher, a bold brush-lettered font, with precise strokes and smooth lines that give it a natural hand-written look. It comes with 100 glyphs including uppercase and lowercase letters, numbers, symbols, and punctuations. The download package includes both True Type and Open Type font files.
6. Sophia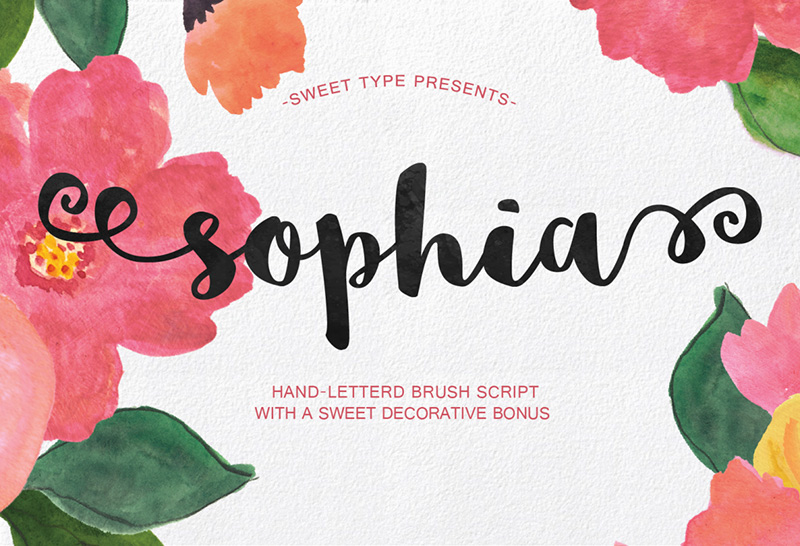 A free hand-lettered brush script by Emily Spadoni, Sophia is a family of three fonts, Sophia script regular and two ornamental font files, Sophia Left and Sophia Right to add initial and terminal swashes to create decorative lettering pieces. Available font formats are OTF, TTF, EOT, SVG and WOFF.
7. Pacifico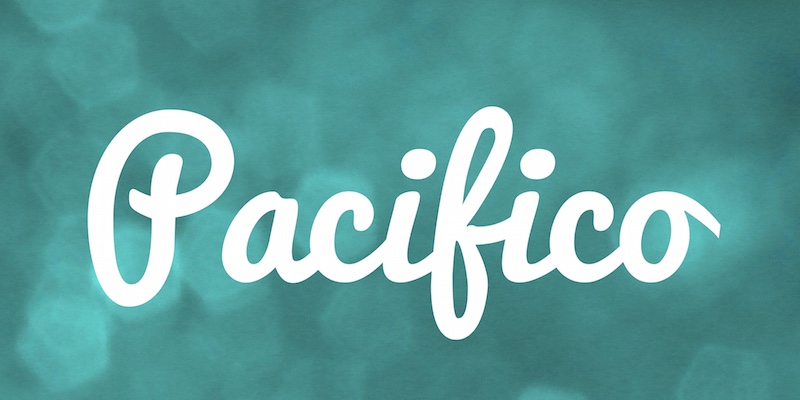 Designed by Vernon Adams, Pacifico is a fun brush script handwriting font inspired by the 1950s American surf culture. Pacifico is available on Google Fonts and is another popular script web font available on Google Fonts. Font format: TTF.
8. Kaushan Script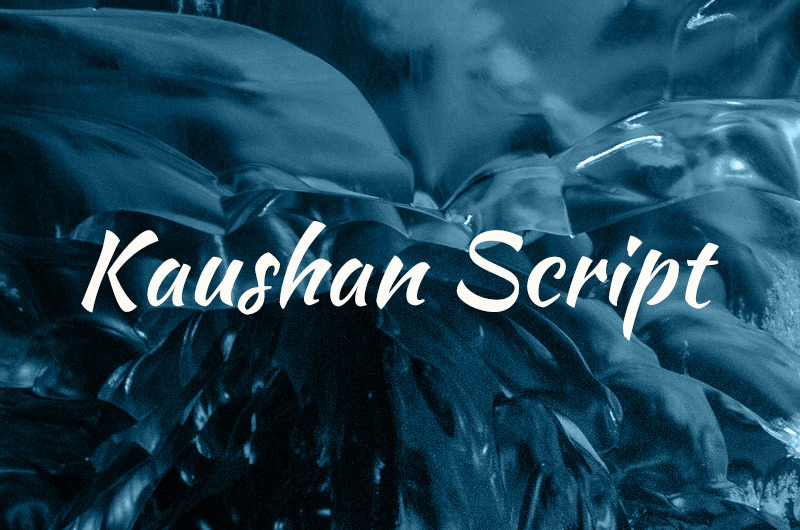 Kaushan Script by Imapallari Type is a brush font with unconnected characters that have a natural, rustic feel to them. The font features short ascenders and descenders and is optimized to be readable as a web font even at small sizes. Kaushan Script is available on Google Web Fonts and can be downloaded for free in OTF format.
9. Dancing Script – Casual Script Font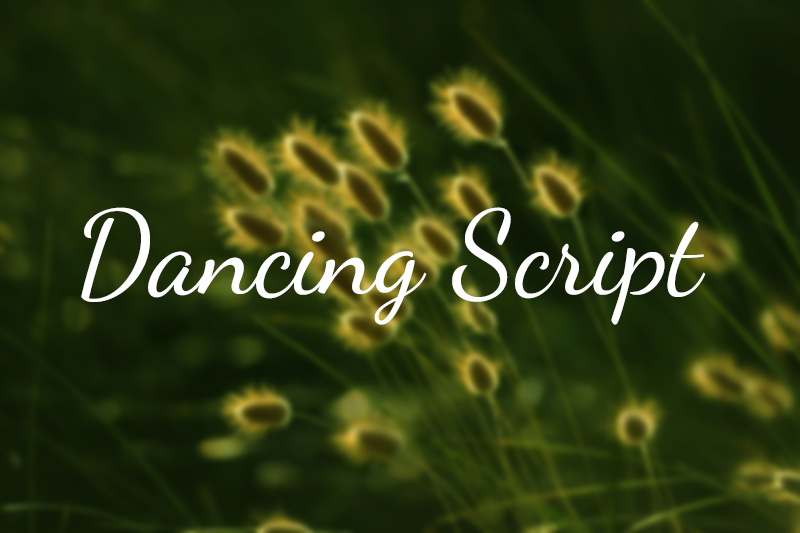 Dancing Script is a casual script by Impallari Type that draws references from the popular script typefaces of the 1950's. It's big caps that go below the font baseline and bouncing letterforms give it a friendly, informal look.
Dancing Script comes in two weights: Regular and Bold and is available for free download in OTF and TTF formats. View Dancing Script font specimen on Google Fonts.
10. Variane Script Font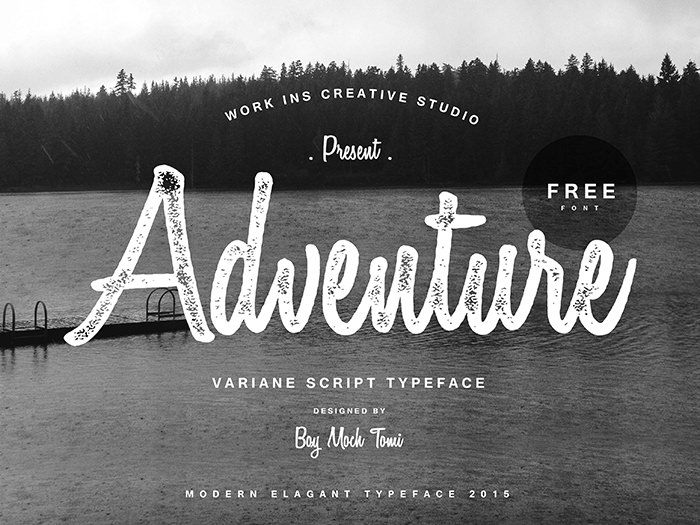 Variane Script, designed by Boy Moch Tomi, is an elegant cursive font that features medium weight strokes that are not too thick nor too thin. It has a mix of connected and semi-connected characters and comes with basic uppercase and lowercase letters, numbers, and punctuations. Available for free download in TTF format.
11. Noelan – Modern Script Font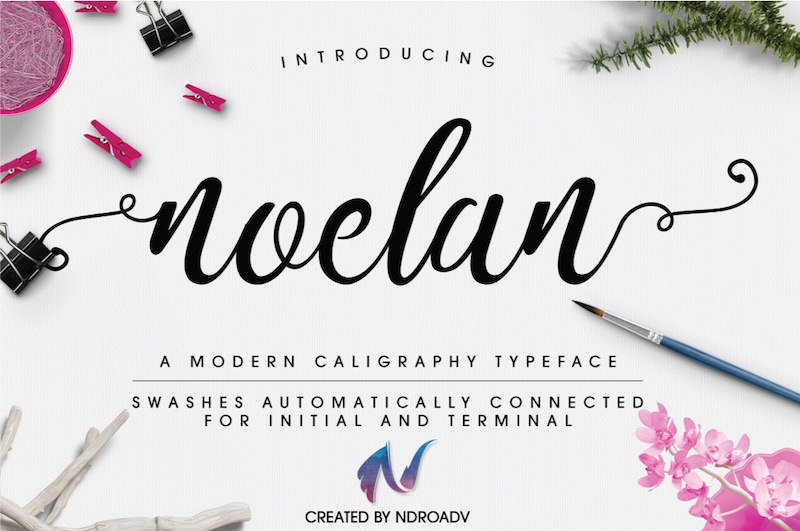 Noelan Script is a calligraphy font with a clean and modern design from Ndroadv. It features automatically connecting initial and terminal swashes, includes many alternates that can you can mix and match for creating your artwork and also has support for international characters.
Nolean Script can be downloaded for free in OTF format.
12. Yellowtail – Brush Script Font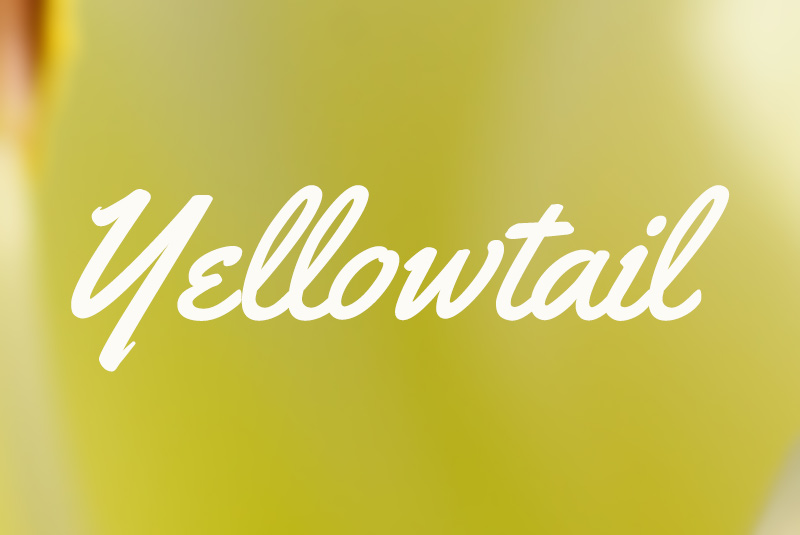 Yellowtail by Astigmatic is a flat brush script typeface of medium weight. It features a mix of connecting and non-connecting letterforms that lend it a unique look and legibility. A playful script, its letterforms are visually reminiscent of classic 1930's typestyles like Gillies Gothic & Kaufmann. Font Format: TTF. Yellowtail is also available on Google Web Fonts.
13. Sacramento – Monoline Script Font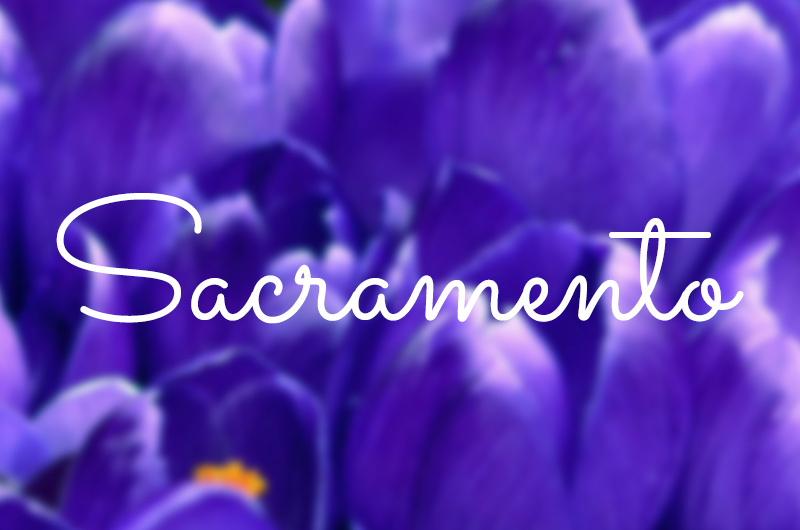 Sacramento is a monoline, semi-connected script created in 2012 by Astigmatic. It draws inspiration from the hand-lettered works on brochures of the 1950's and 1960's. Sacramento is also available on Google Fonts and can be downloaded in TTF format.
14. Antre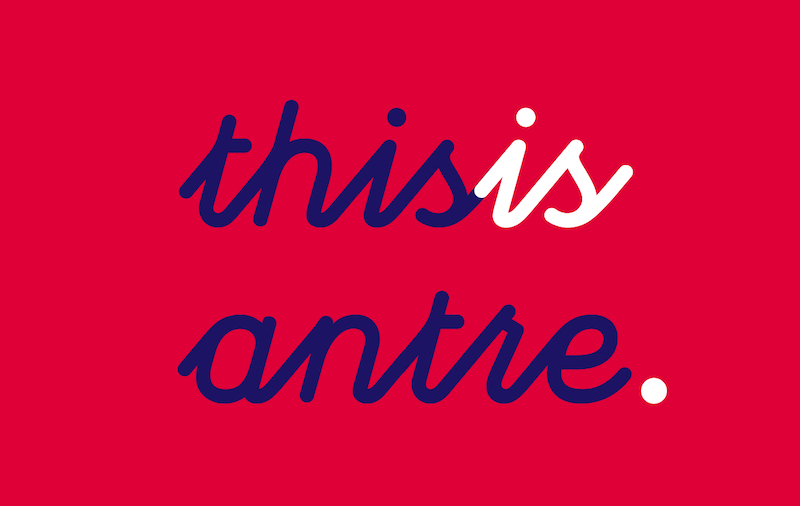 Antre by designer Taner Ardali is an all lower case display script with a contemporary feel to it. A rhythmic script font, it features characters with smooth contours and uniform thickness that get connected when typing and will look impressive on posters, magazines, and headers. The font can be downloaded for free in OTF format.
15. Alex Brush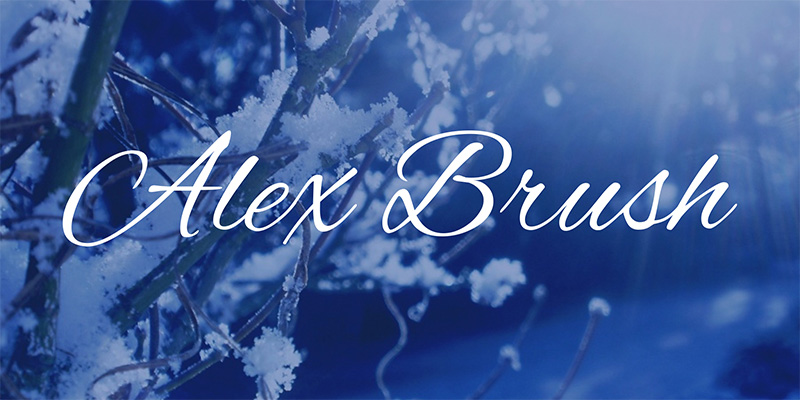 Alex Brush is a beautiful flowing brush script font with contemporary hand-lettered feel. Its short ascenders and descenders give it high legibility. Designed by TypeSETit, Alex Brush is available for free download in OTF format. View Alex Brush font specimen on Google Fonts.
16. Tangerine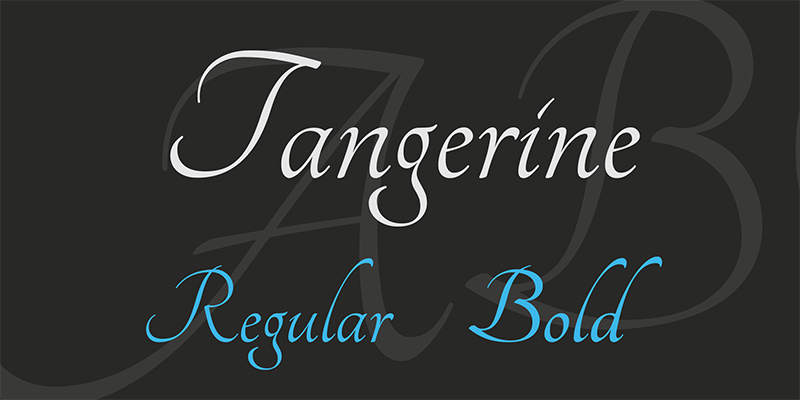 Tangerine is a calligraphy font inspired by Italic chancery calligraphy style from the 16-17th centuries. Tall ascenders and short heights of lower case letters are the most distinct characters of this typeface. Tangerine is available on Google Web Fonts and can be downloaded in TTF format. Font Designer: Toshi Omagari.
17. Nickainley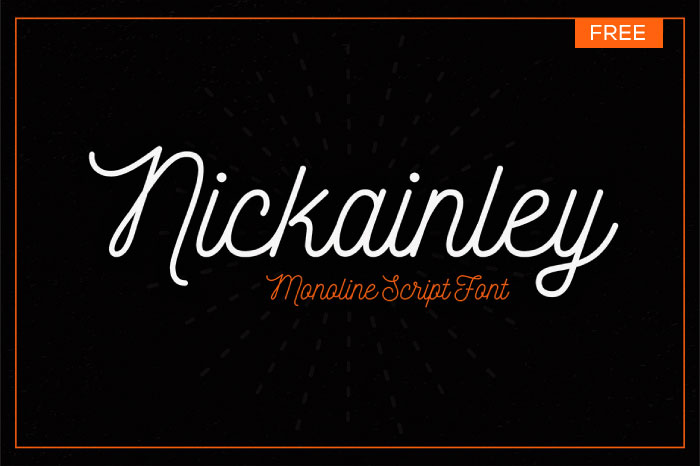 Nickainley is a monoline script handwriting font with a vintage touch. It includes uppercase & lowercase characters, numerals and punctuation.
Created by Seniors Studio, this font can be used for various purposes such as logos, badges, wedding invitations, t-shirts, signage, posters, etc. Font Format: OTF.
18. King Basil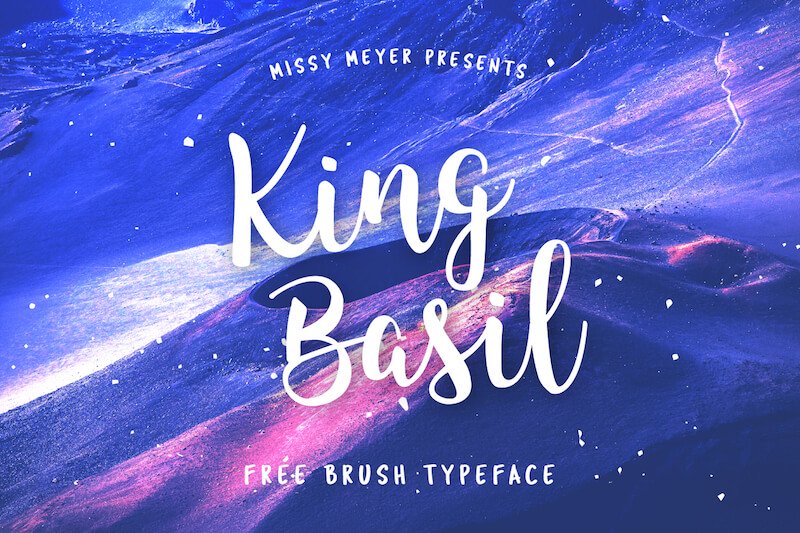 King Basil is a handmade brush font with a dancing baseline that lends it a casual look. Designed by Missy Meyer, this free font is a lite version of the full King Basil font that contains lots of swashes and connecting letters.
The lite version comes with uppercase, lowercase letters, and numbers. This hand drawn beauty is perfect for branding/identity design, poster design, and creating promotional graphics. Available for download in .otf format. You can purchase full version here.
19. Buffalo Vintage Script Font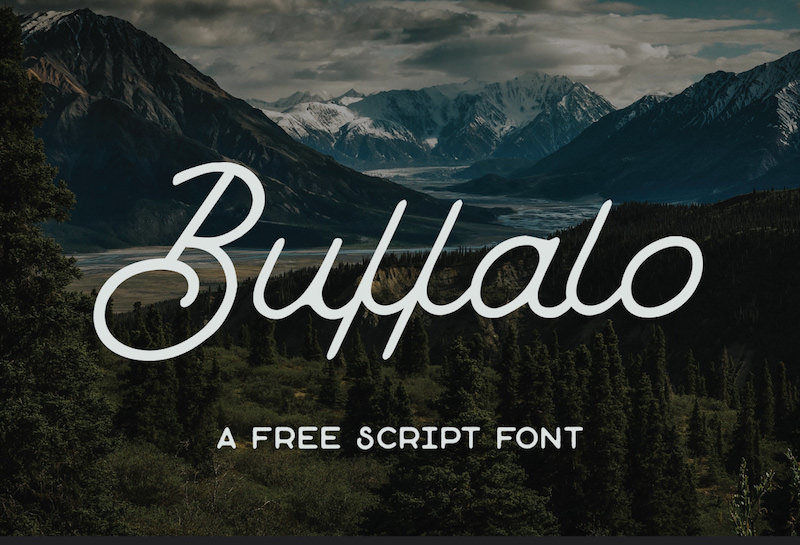 Buffalo from Hustle Supply Co. is a quirky monoline script font with a vintage feel to it. The font features fluid strokes and its upper case letters are designed with elaborate loopy swashes that make it suitable for branding and promotional projects. Available for free download in OTF format.
20. Great Vibes – Cursive Font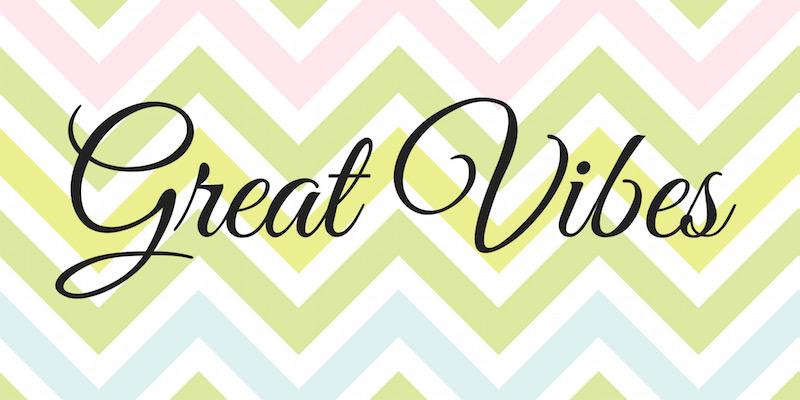 Great Vibes is an elegant cursive font with flowing connected letters. Its uppercase letters sport beautiful curly swashes. Created by TypeSETit, this font makes an excellent choice for designing invitations and greeting cards.
The font is free for personal as well as commercial use and can be downloaded in TTF format. It also is available on Google web fonts directory.
Premium Script Fonts
Below you'll find some of the best selling script fonts from Creative Market. Most of these fonts sport OpenType features like ligatures and alternates and many of them come with some special bonus items too, which we think adds value to the premium fonts over free fonts. On purchasing these fonts, you also get free access to all their future updates.
1. Saturday Script Brush Font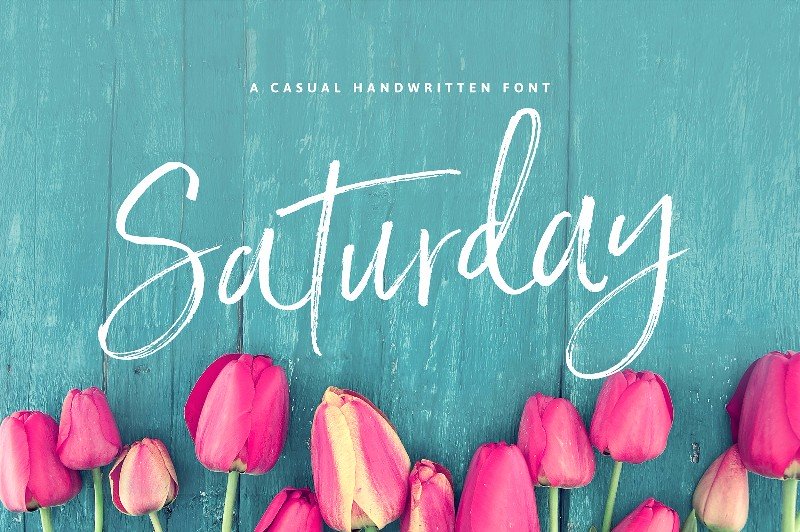 Saturday Script by Nicky Laatz is a casual script font with a care-free feel. The imperfections of dry brush strokes in its letterforms lend it a natural handwritten look which will work great in branding, invitations, greetings and social media banners.
This textured font also includes an oblique version of the font along with extra sets of alternate lowercase letters in OTF and TTF formats to achieve different sets of letter combinations according to your need.
2. Smoothy Cursive Script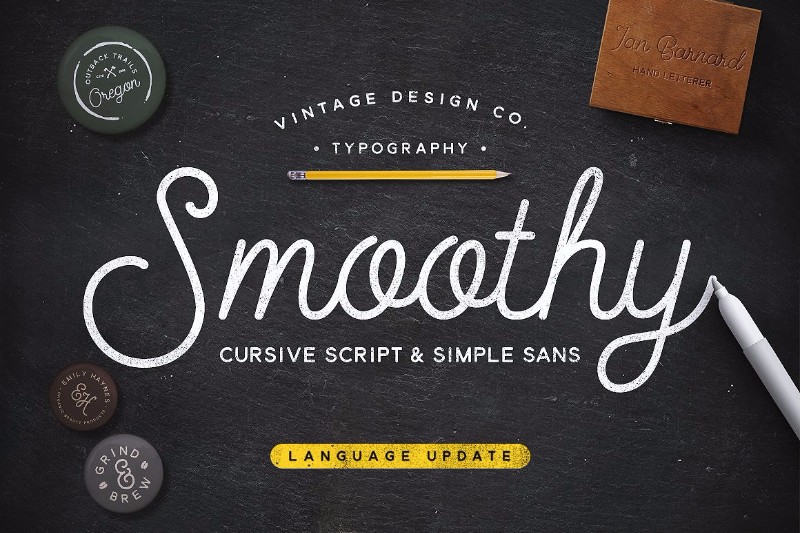 Smoothy is a family of a mono weight cursive script font and a complementary rounded sans-serif font. The cursive font has gorgeous capital flourishes that can also be used as monograms for logos. Designed by Ian Barnard, the download includes OTF, TTF files and web font (WOFF).
3. Hello Sunshine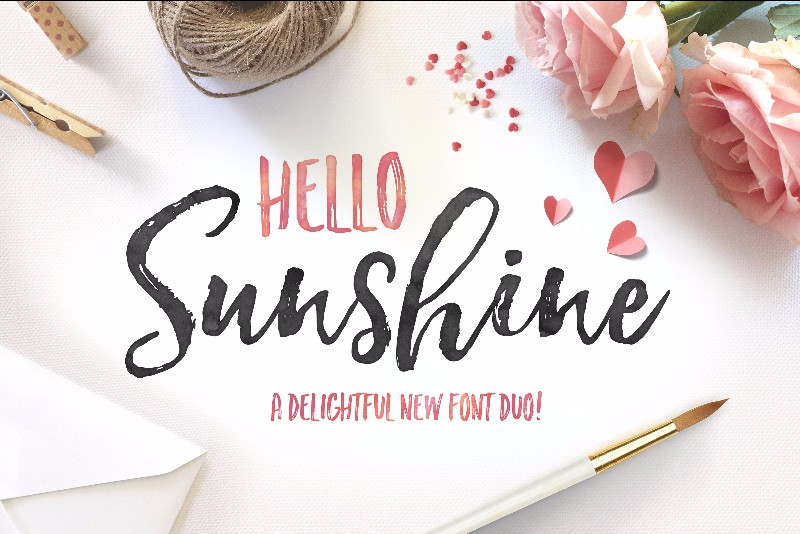 Another best selling premium script from Nicky Laatz, Hello Sunshine bundles together a hand brushed typeface and an all caps dry marker font. A playful font duo that is created to work well with each other.
Hello Sunshine is coded with PUA Unicode that allows full access to all its extra characters without having OpenType capable software like Photoshop and Illustrator. It also has accented and special characters that support different languages including English, French, German, Norwegian, and Portuguese. Font formats: TTF and OTF.
4. Andalusia Script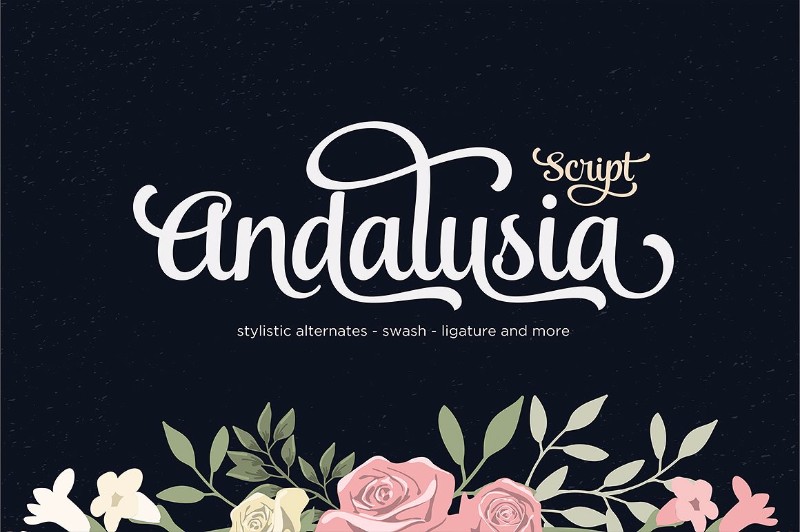 Andalusia by Seniors Studio is a romantic script typeface with a vintage look. An extremely legible font, it features bold characters and packs in tons of alternate characters, ligatures, and swashes. Available in both OTF and TTF formats, the font can be used for various purposes such as logos, wedding invitation, signage, posters, and labels.
5. Groovy Retro Script Font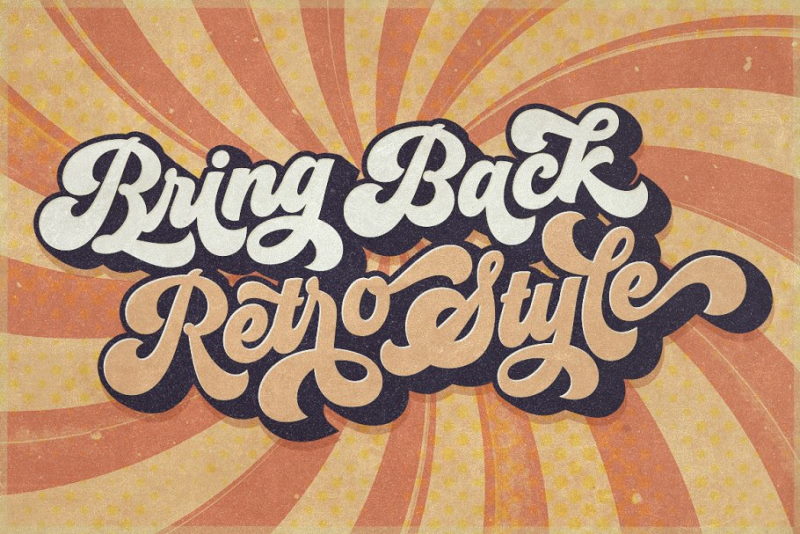 According to its designer Hendra Pratama, Groovy draws inspiration by the retro typography designs of the late 1960's and 70's. The font comes bundled with regular and extrude font files so you can easily create retro text effect as seen in the above image. This bold sporty retro font is suitable for logos, titles, branding, t-shirt and much more. Font format: OTF.
6. The Mozart Script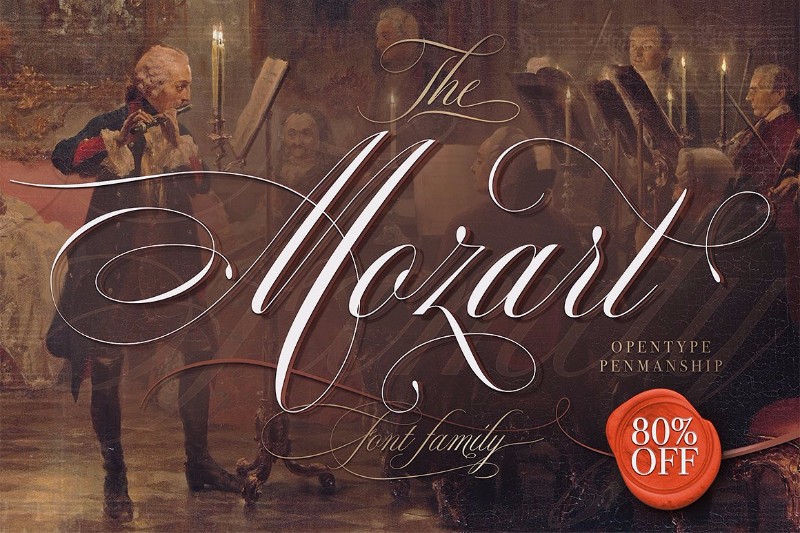 A classical font, Mozart Script draws inspiration from the penmanship of Spencerian Script, the early American handwriting style. Formal yet playful with hundreds of pre-made alternates, this multilingual font family comes in 4 widths. Designed by Blessed Print, the font is available for download in Open Type format.
7. Brenda Script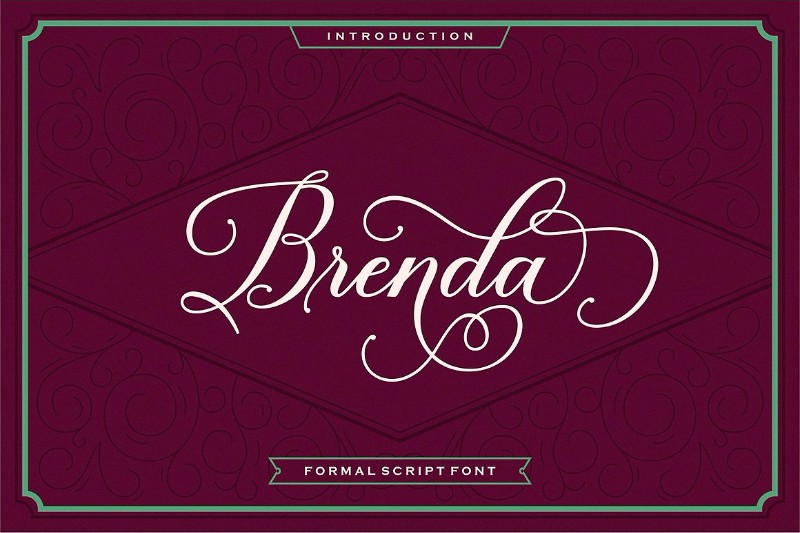 Brenda by Seniors Studio is a beautiful formal script typeface that can be used for various purposes such as logos, invitations, signages, and posters. On purchasing, you will get OTF, TTF and web font (EOT, SVG, WOFF) font files.
8. Storybook Calligraphy Script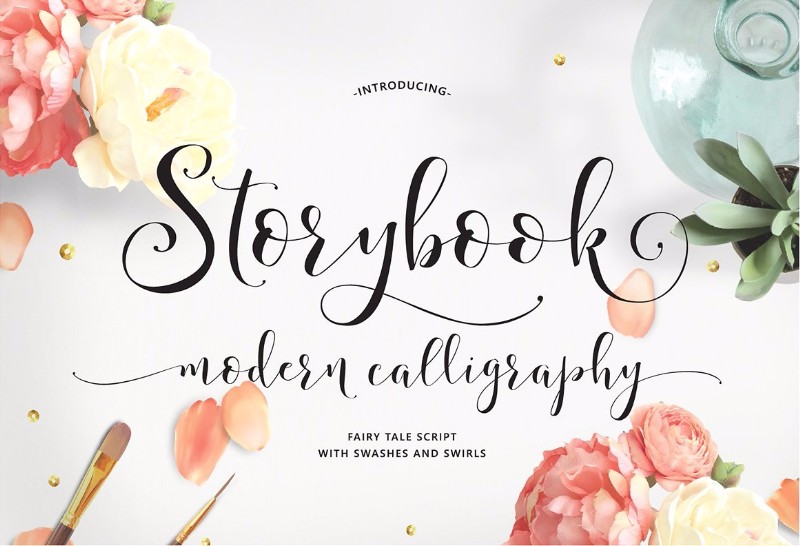 Storybook is a modern calligraphy font family characterized by long swashes and big swirls. Additional characters, stylistic alternates, and ligatures are included as separate font files. Published by Emily Spadoni, the download includes 5 fonts in TTF, OTF, EOT, WOFF and WOFF2 formats.
9. November Starlight Font
A hand painted script font, November Starlight features extra bouncy characters and long vertical brush strokes that lend it a carefree, fun vibe. Designed by Sam Parrett, this beautiful font is available for download as TTF and OTF files.
10. Octavia Script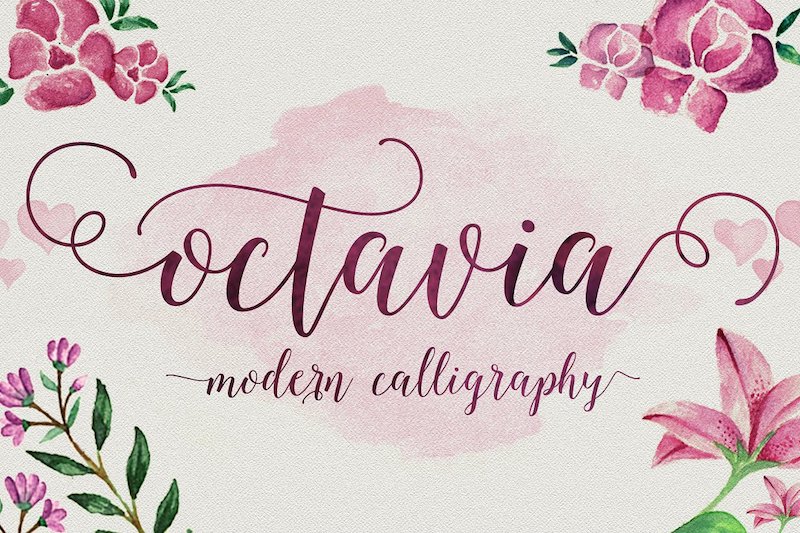 Octavia Script fuses together the styles of classic calligraphy and modern script into its letterforms. It features a bunch of contextual alternates, ligatures, stylistic alternates and initial and terminal forms that you can play with for designing your graphics such as logos, packages, and titles.
Download package also includes a pack of 60 watercolor elements in PNG format including fruits, leaves and brushed colors. Designed by Adam Fathony, the font is available for purchase in OTF format.
11. Zelda Feminine Script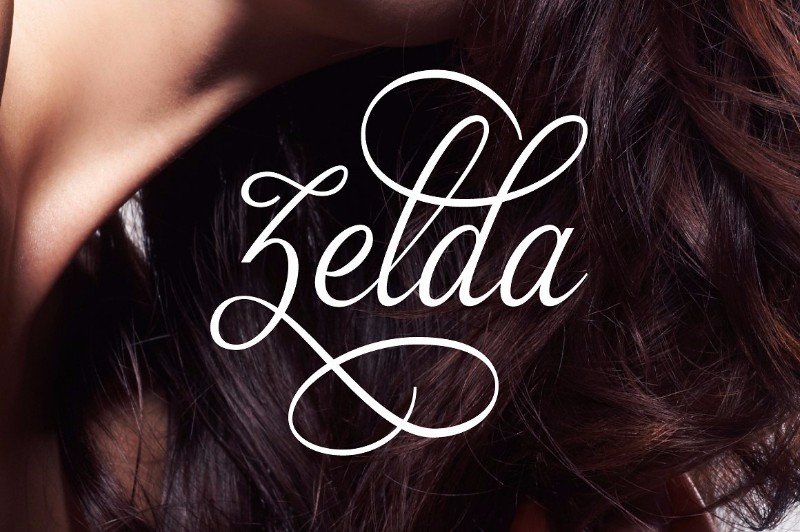 Zelda font by Artimasa is an elegant feminine script font. Its ornamental characters are ideal to add beauty to your designs especially branding, editorials, weddings and greeting cards. Font Formats: OTF & TTF.
12. TheSecret – Luxury Calligraphy Script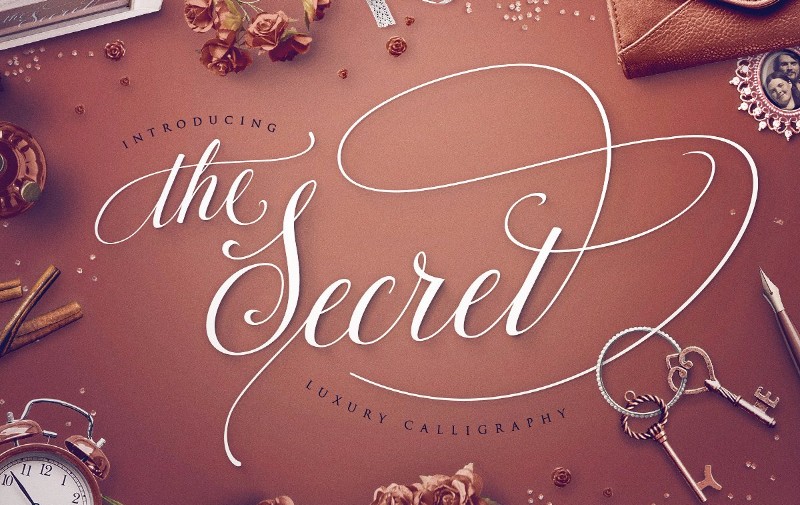 A handwritten script with more than 50 end swashes by Blessed Print. TheSecret supports contextual alternates, ligatures, stylistic alternates and is PUA encoded. Download includes OTF, TTF, and WWOF font files.
13. Bodega Script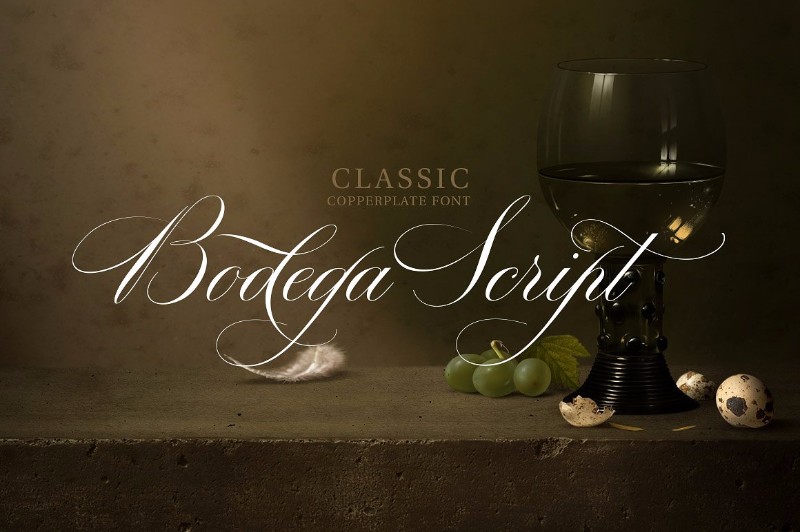 Based on calligraphic handwriting called Copperplate, Bodega script by Vatesdesign is a classic decorative script font. Ideal for vintage logos, fashion labels, wedding stationery, and food packaging designs especially wine labels. Font Format: OTF.
14. Colatin Script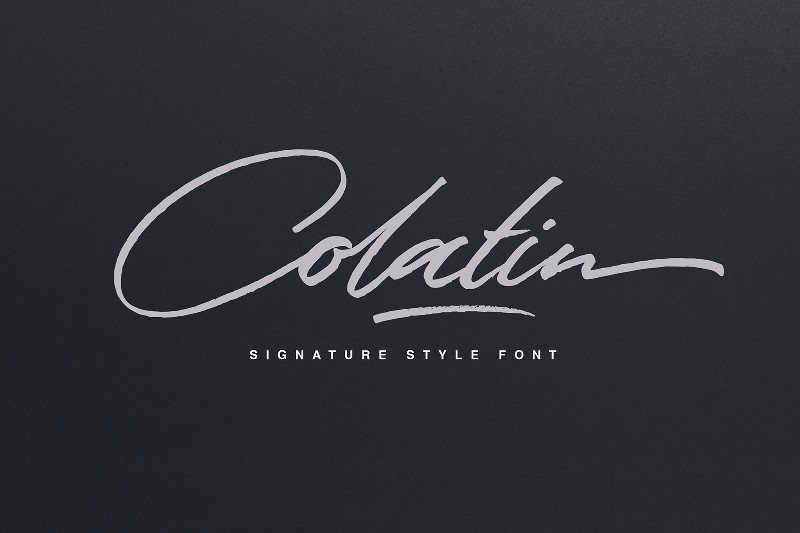 A cursive signature style font, Colatin script has slanted connected characters. It contains full set of lower and upper case letters, a large range of punctuation, numerals and multilingual support.
Designed by Get Studio, Colatin is ideal for logos, name tag, handwritten quotes, and social media banners. Files included with the download: TTF, web font and OTF files for both font and its swashes.
15. Rising Star Font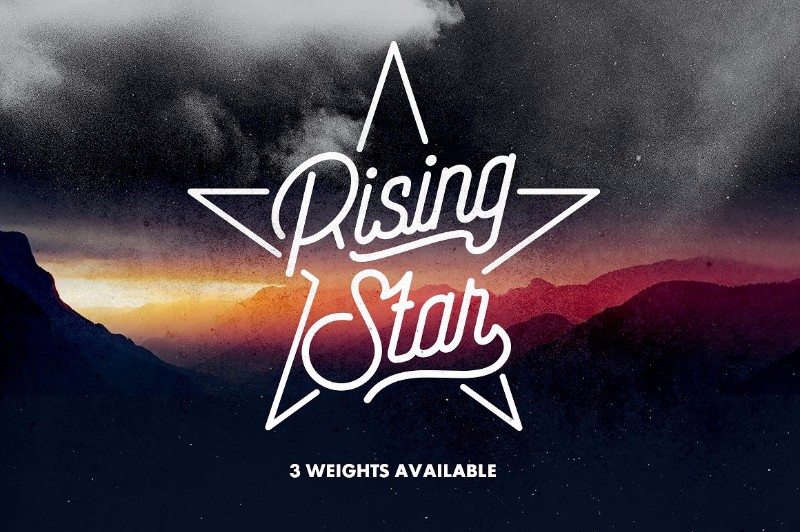 Rising Star by Hindia Studio is a modern monoline script font. Inspired by summer camps, Rising Star has a friendly yet adventurous mood to it. It comes in three different styles: Regular, Light and Stamp making it versatile for both web and print. Fonts are provided in OTF and TTF formats.
Conclusion
Script fonts are quite versatile and when used right (and sparingly, we might add) they can add a bit of flair and sophistication to the typography of your designs. If you like this collection of script fonts do not forget to share this post on your social channels. Thank you!
Before you go back to your work, you might also want to check out these font collections: