Watercolor backgrounds are a great way to add a splash of colors, textures and depth to a web page. With colors that beautifully blend together to create fascinating textures, these backgrounds allow us to bring the charm of handmade watercolor art to digital web design work.
In this post, we bring to you a collection of watercolor backgrounds, textures and seamless patterns that you can download and use in your own website designs. You can feature watercolor style backgrounds in website headers or combine watercolor textures with other elements in the composition such as text, buttons and images for a subtle effect. Watercolor design works especially well for portfolio sites of artists and designers, female bloggers, and wedding websites.
Typography ties together the overall design of a website. And watercolor backgrounds provide the perfect canvas for getting creative with fonts and typography. You can pair them with sans serifs for a modern look or with brush fonts and handwritten fonts to give your site an artistic feel.
Our round-up includes both premium as well as free backgrounds and textures, it is also indicated below for your reference. Please note that some of the links to premium items may contain our affiliate partner ids.
4 Hi-Res Watercolor Backgrounds (Free)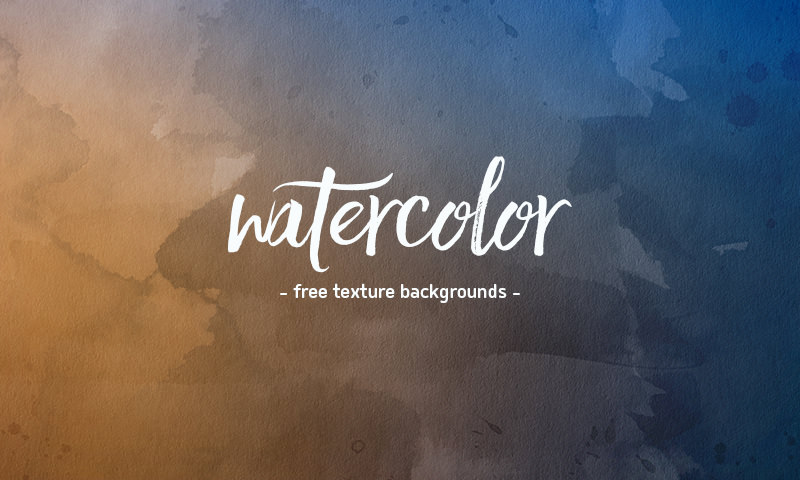 This freebie includes 4 watercolor backgrounds, each with distinct textures and color blends. These backgrounds come in JPG formats and at a high resolution of 4000×2666 px at 300 dpi and can be used in commercial work in exchange of attribution.
10 PSD Watercolor Backgrounds (Free)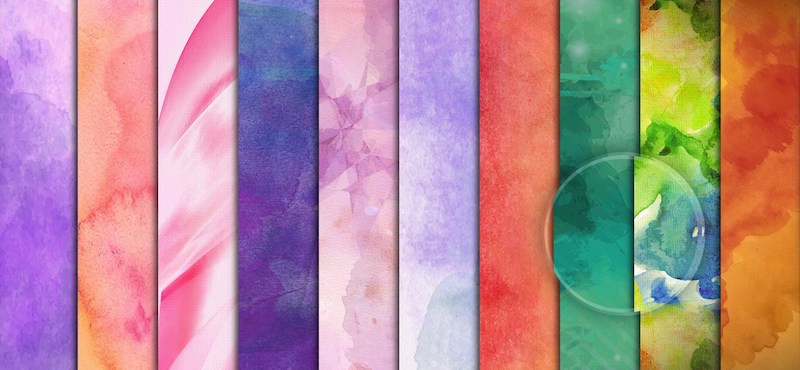 A set of 10 free for commercial use watercolor backgrounds. On downloading, you will get 10 layered PSD files that you can customize to modify colors and textures.
7 Watercolor Backgrounds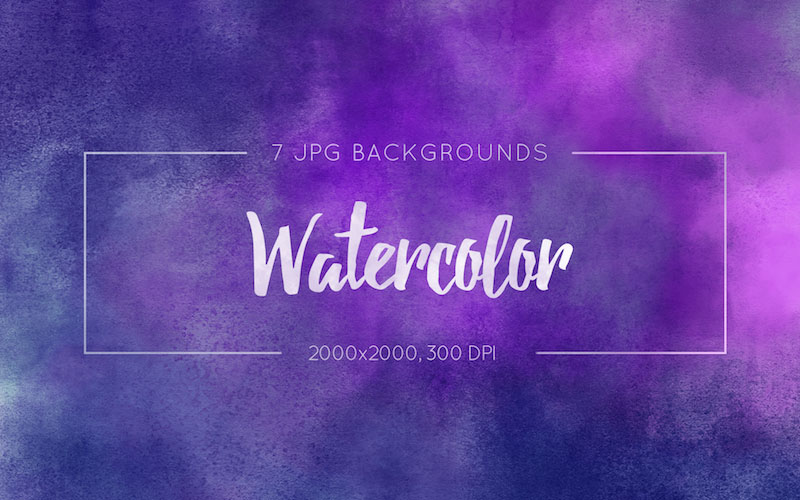 This is a premium set of watercolor backgrounds designed by our team. Included are 7 backgrounds with vibrant color combinations in JPG format at a size of 2000×2000 px. You can use them in both personal and commercial projects including websites, apps, social media banners and poster designs.
Space Watercolor Backgrounds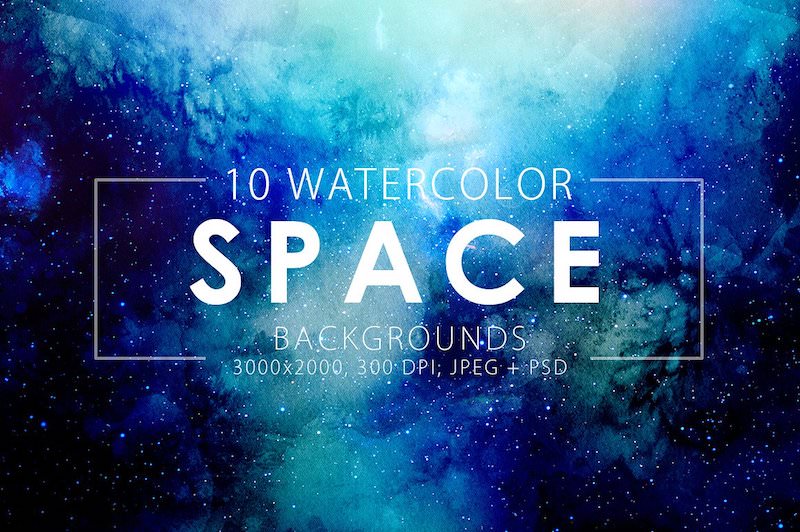 A set of 10 watercolor style space and nebula backgrounds stippled with stars. Ideal for when you want a watercolor look for your space themed app or website. On purchasing, you'll get the backgrounds as high-res JPG images and layered PSD files.
8 Abstract Watercolor Textures (Free)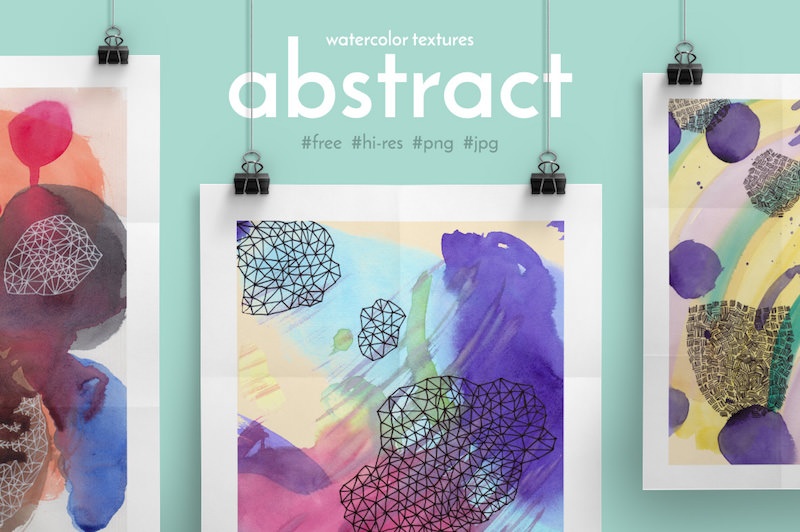 These unique textures combine the style of watercolor painting with bold inking technique. The downloadable zip archive contains 8 backgrounds in JPG and transparent PNG formats at 300 dpi and can be used for free in commercial projects such as websites, apps and templates.
15 Gold & Silver Color Watercolor Textures (Free)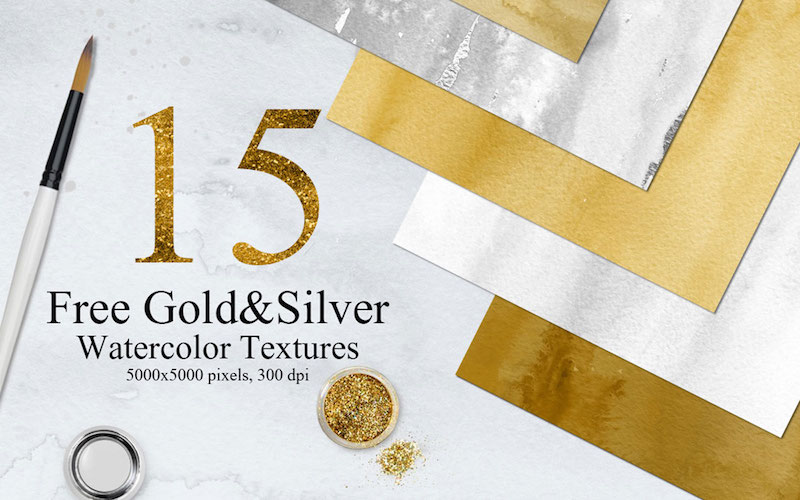 This freebie offers 15 watercolor textures in gold and silver colors that would be perfect for use in websites, banners and posters. The backgrounds can be downloaded as 5000×5000 px JPG images. Free for personal and commercial use.
Related: 4 Free Gold Foil Textures
Ombre Watercolor Backgrounds Bundle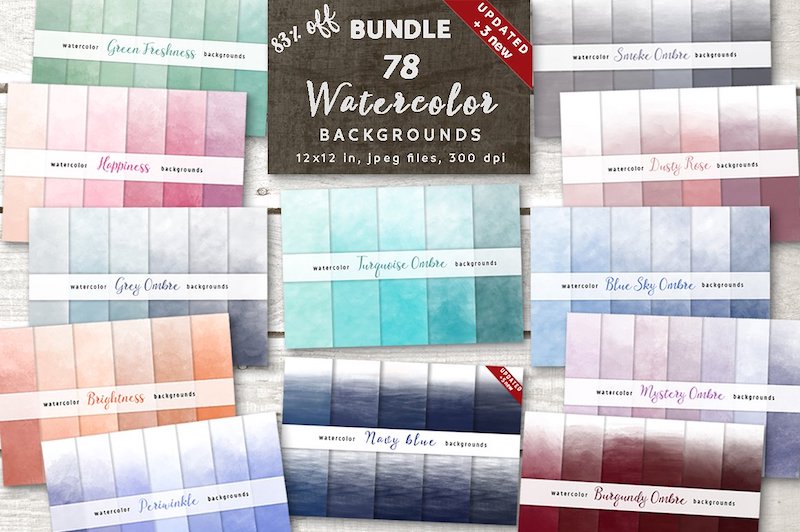 A huge bundle of 78 ombre watercolor backgrounds in shades of green, orange, pink, grey, purple, periwinkle blue, sky blue, navy blue, burgundy, smoke grey, dusty rose and turquoise. With soft color transitions, these backgrounds can be effectively used for a natural and subtle gradient effect in websites.
Watercolor Backgrounds and Textures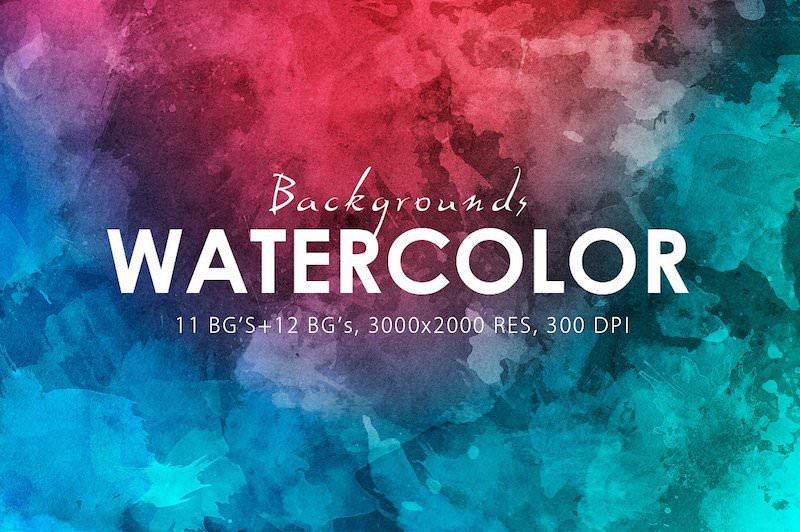 A premium set of watercolor backgrounds and texture images in bold, saturated colors. On purchasing this item from Creative Market, you'll get 23 heavy textured backgrounds in 3000×2000 px JPG formats.
9 Watercolor Background Vectors (Free)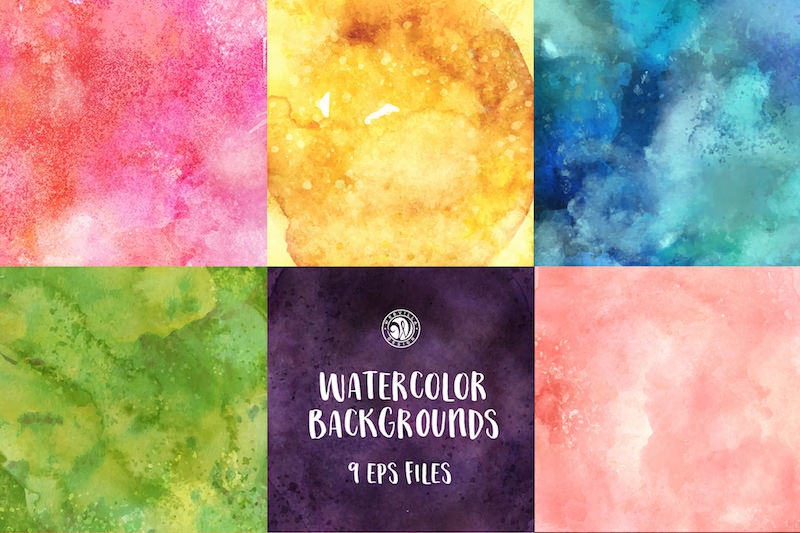 This is a set of 9 watercolor backgrounds with different color combinations and texture details. Available for free download in vector EPS formats.
Floral Watercolor Patterns (Free)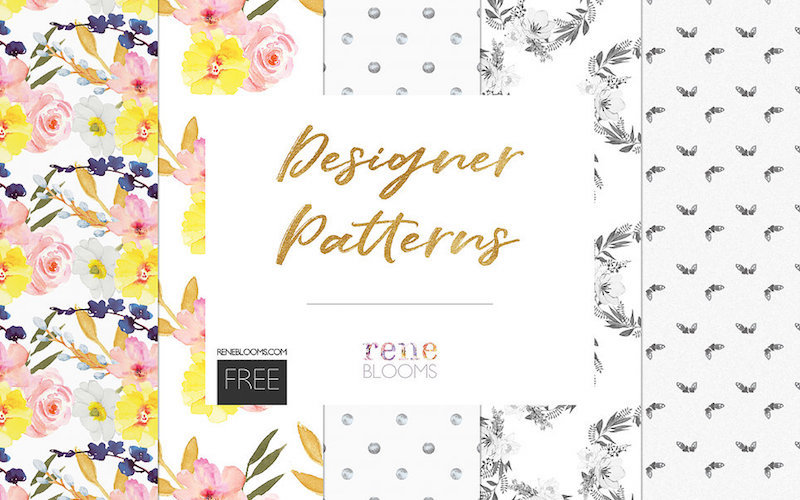 This freebie contains 5 floral watercolor patterns in JPG format. Two colorful and three grayscale repeating patterns at 3000×3000 px size are included in the download. These beautiful patterned backgrounds can be used to add a touch of spring, nature, and even femininity to your app and web designs.
60 Watercolor Backgrounds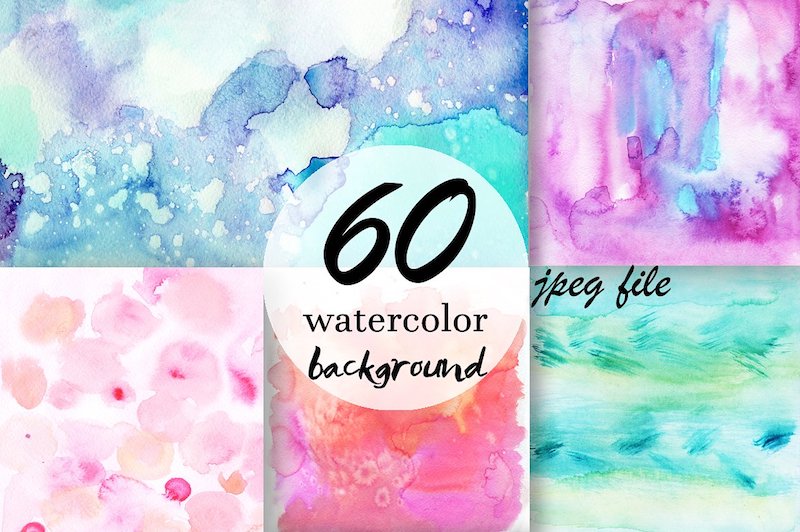 This premium item includes 60 whimsical watercolor backgrounds with varying patterns and color combinations – light blue, spring green, ice blue, light pink, peach and red. On purchasing, you'll get JPG images in sizes >5000×5000 px
Watercolor Hi-Res Papers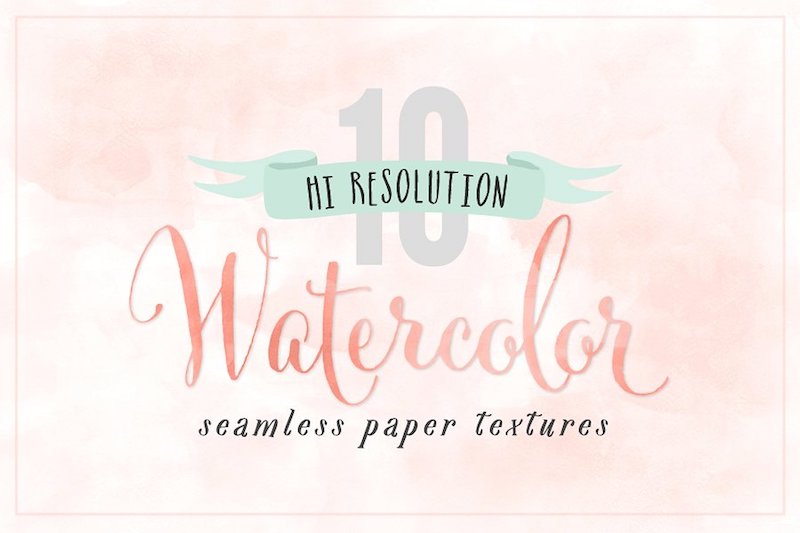 A set of 10 seamless watercolor paper textures in light color palettes of mint, rose, blush, lilac, yellow, grass and blue. Perfect to add a bit of sophistication to your website or blog.
30 Watercolor Gradient Backgrounds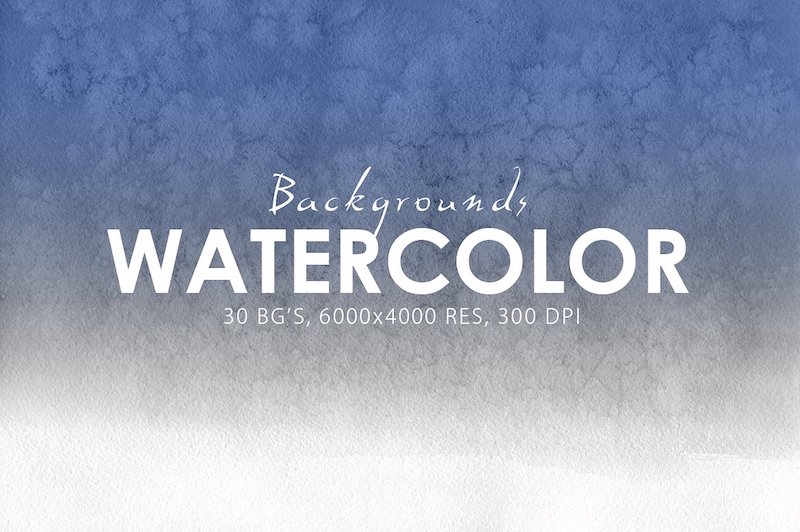 This set of 30 watercolor gradient backgrounds with colorful linear gradients are fitting for when you want to combine watercolor look with the current trend of using gradients in web design. On purchasing this set, you'll get 30 JPG images at 6000×4000 px size.
5 Watercolor Abstract Backgrounds (Free)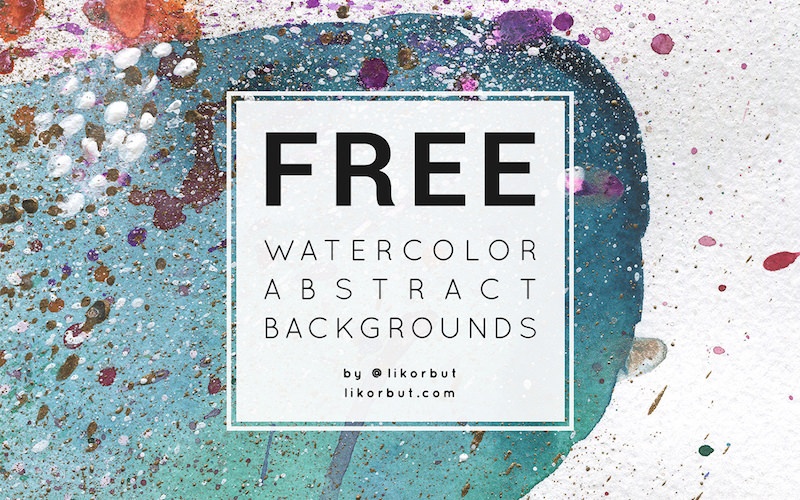 These abstract backgrounds have a grungy look to them with different colored watercolor drips, splashes and splatters spread all over the image. Downloadable as 5000×5000 px JPG formats and available for personal and non-profitable use.
6 Watercolor Textures (Free)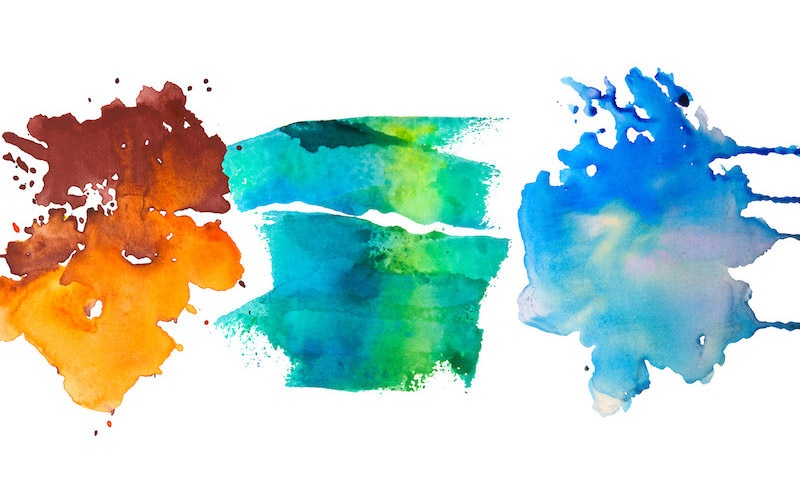 This freebie offers 6 watercolor paint textures in vivid hues. These high-resolution images come in PNG formats with transparent backgrounds and can be used as-is in backgrounds or layered behind buttons or page titles for adding a handcrafted feel to your designs.
Heartful Watercolor Textures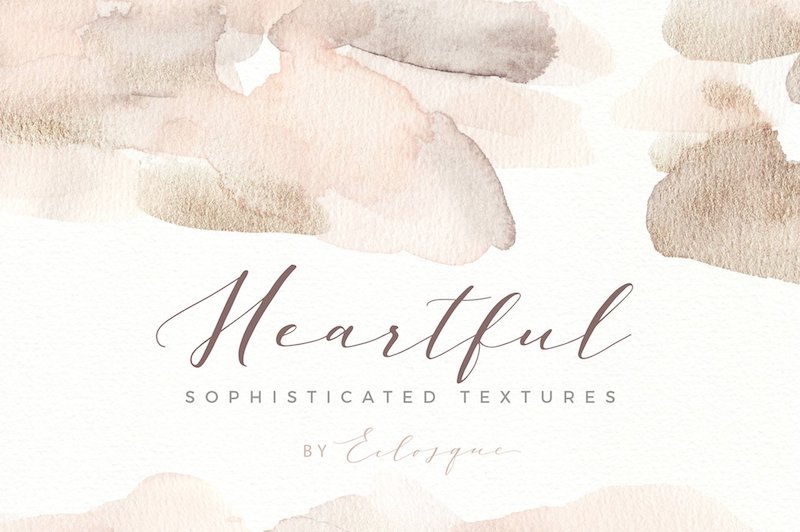 Heartfelt watercolor textures are made for elegant, trendy and feminine designs. A soft color palette with bits of shine and glitter make them great for adding a delicate touch to wedding websites and personal blogs. The downloadable zip archive includes 40 artistic shapes and 49 strokes made out of watercolor in PNG formats.
Artistic Backgrounds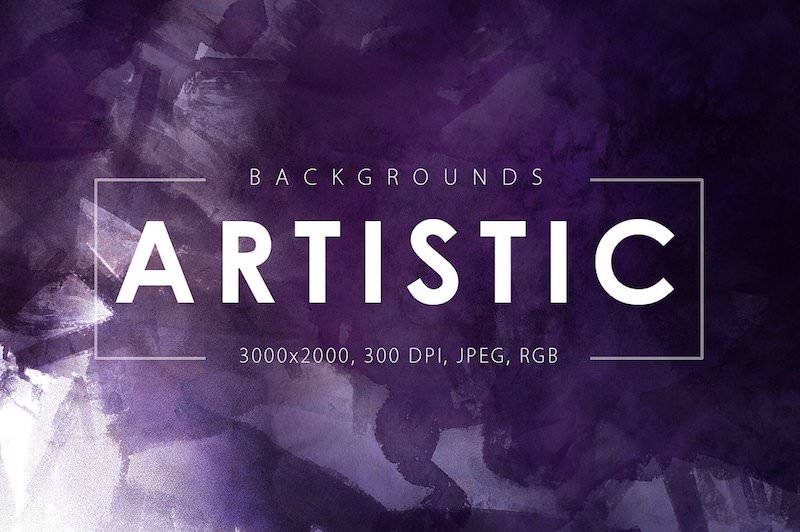 This is a premium set of 23 watercolor textured backgrounds available 3000×2000 px JPG images.
Watercolor Seamless Patterns (Free)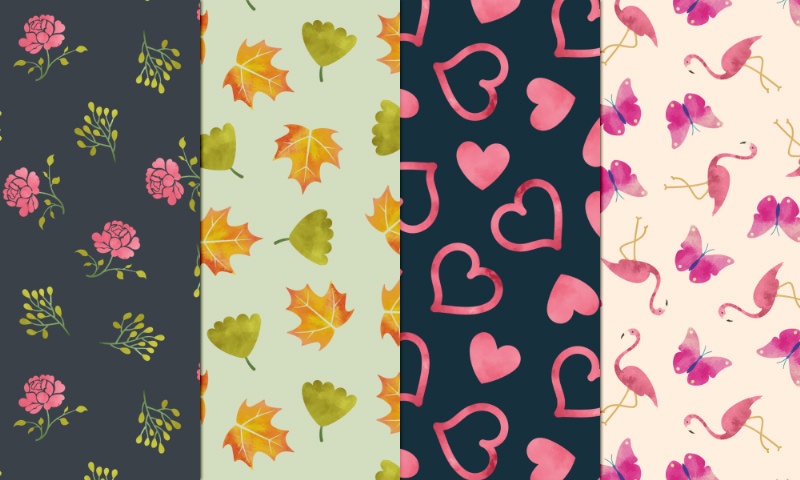 A free pack of 4 seamless watercolor background patterns. Available for free download as 3600×3600 px transparent PNG files which lets you adjust the background colors according to your needs. Free for both personal and commercial use.
3 Seamless Watercolor Textures (Free)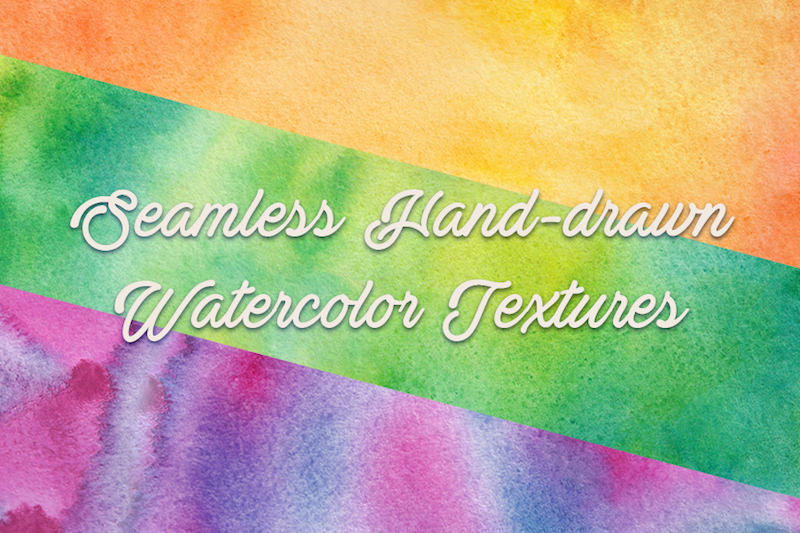 This is a set of 3 hand-drawn tileable watercolor textures ideal for use as backgrounds for websites and other design projects. Download includes 3 JPG texture files at 4800×3200 px size. You can also choose to purchase the full version of 10 textures from Creative Market.
4 Handmade Watercolor Washes (Free)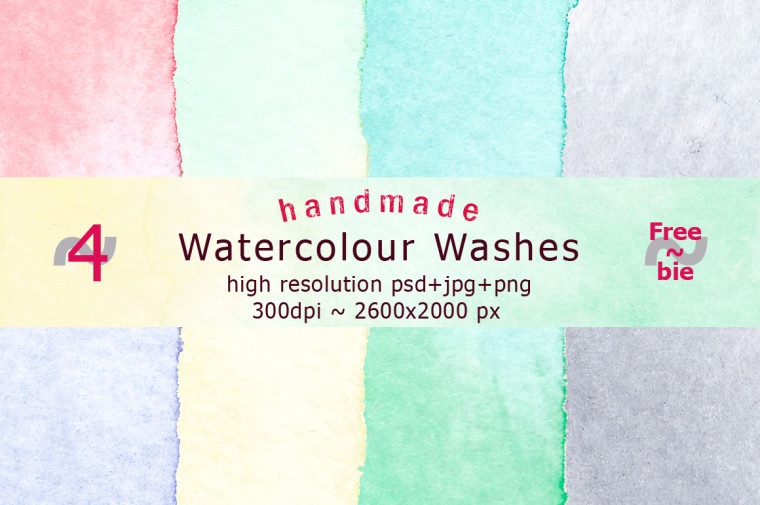 These watercolor washes have been hand painted and scanned at high resolution. On downloading, you'll get 1 gray and 3 duo-color washes in JPG, PNG and PSD formats. Perfect as backgrounds for websites and digital media.
More Backgrounds and Textures for Web Design
If you liked this collection of watercolor backgrounds and textures, you might also be interested in these articles: