Have you ever wondered what font is being used for the logo of a brand or website? Many a times I come across a great logo and want to know about the font that was used to create the logo. Identifying this on your own is not very easy, especially if the font used is not popular or is custom made. Fortunately, we can use a simple webtool that can tell you which font has been used in logo of popular brands.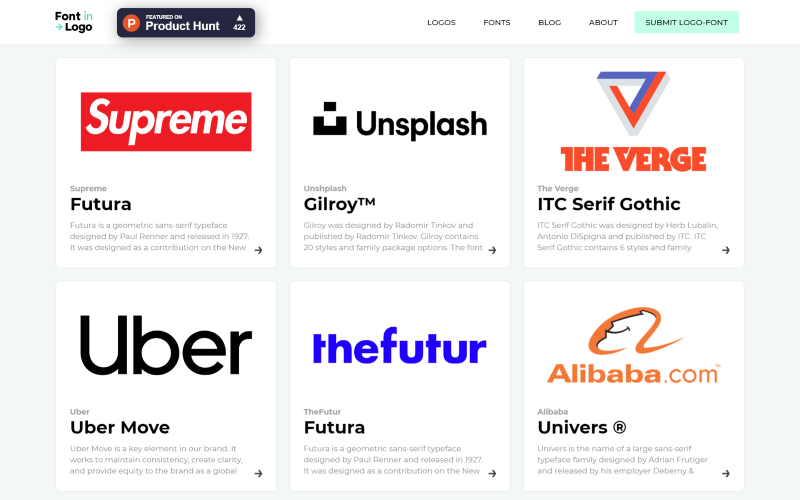 Find Font Used in a Logo
Meet FontInLogo.com, a website that allows you to search and find fonts used in popular brands all around the world. You can search for a brand name and it will tell you what font has been used in the logo. Moreover, it will also allow you to get the link to purchase/download font. For example, Futura font is being is used in "Best Buy" logo and you can purchase a font license from BauerTypes.
Moreover, you can also find all popular logos that are using a font by searching for it. For example, here is the list of logos that use Futura.
Be aware that many popular brands have custom typeface that you cannot use. For example, "Google" uses Product Sans in its logo and has been created by Google for branding purposes. The font is not released as an open source font. (Product Sans license)
Nonetheless, there are many things that you can learn from this site. You can also submit a logo font that is not already present in their list.
Find Font from Logo Image
If you have image of the logo and are unable to find the font name using the tool above then you can make use of font identifying tools available such as WhatFontIs or WhatTheFont.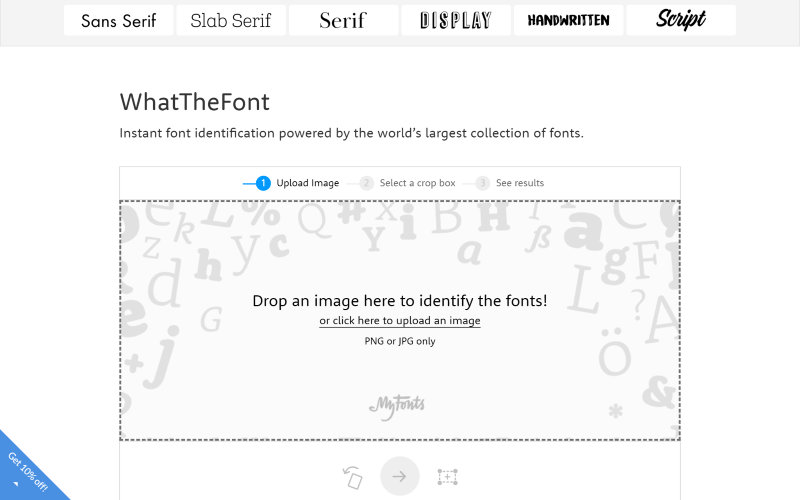 On WhatTheFont, you can upload the image of the logo or any other image of text and let the tool identify font for you. This is useful when you want to identify font used in an app as you can take a screenshot of the screen and clip the text in the image to upload in font identifying tools such as WhatTheFont.
Before you go, here are a few articles that will help you design your own logo:
Following articles will help you when you want to create favicon for your website: