If you want to create a memorable, impactful logo that stands out from the crowd, you need the best logo font for that. To help you craft the perfect logo, we've prepared this collection of some of the best and free logo fonts.
Each font has its own personality, from traditional and elegant serifs to modern and simple sans-serifs to beautiful, flowy scripts. When choosing a font for logo design, it is therefore important to find a typeface that matches your brand identity. The right logo font can help users establish an emotional connection with your brand and help build your brand image.
You will find an array of different styles of fonts listed below including stylish serifs, modern logo fonts, retro scripts, fonts for minimal logo design and much more. Have a look!
Lettown Hills – Free Cool Logo Font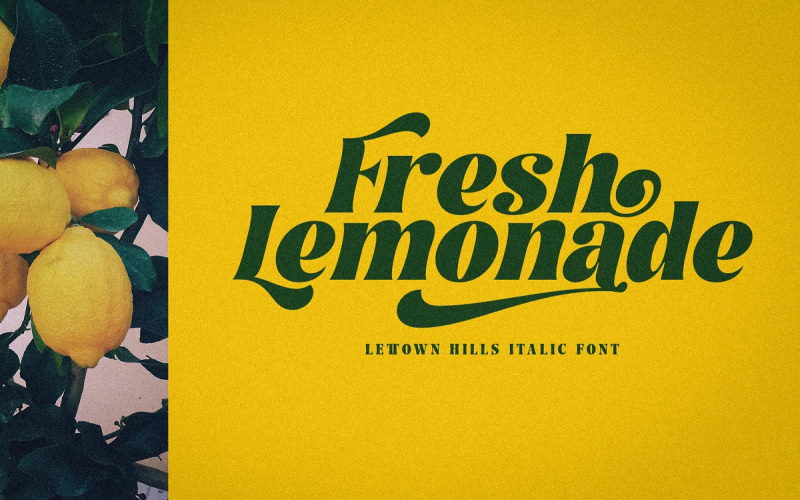 Blending the spirit of the hippie heritage with modern trends, Lettown Hills is a funky font featuring a set of swirly letters. It comes in regular and italic versions, the italic version is used in the logo in the image above. Cool alphabet fonts like this one are great for logo design and personal branding. The font can be downloaded for free download in OTF format.
You may also like: Free Cool Fonts for Creative Designs
Fleuron – Free Font for Floral Logo Design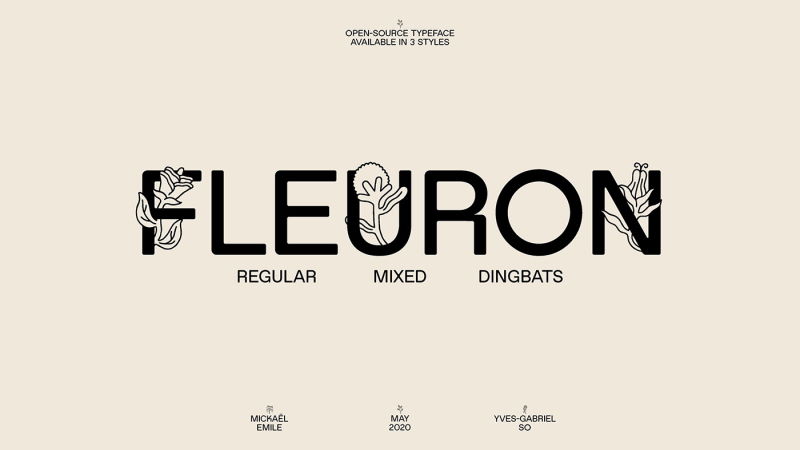 Fleuron is an open-source floral typeface available in 3 styles – Regular, Mixed and Dingbats. The dingbats include floral glyphs and the mixed glyphs combine regular font with flower ornaments. This creative and unique font will be excellent for designing floral logos and even monograms. Download includes OTF and web font files.
Cyrene – Free Stylish Logo Font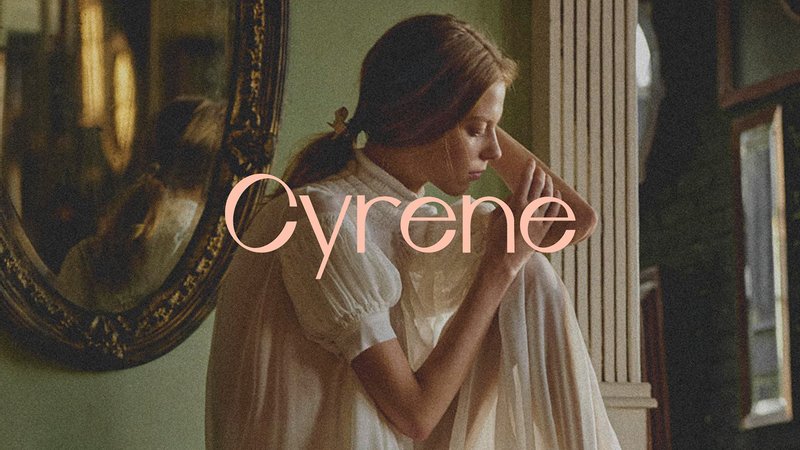 Cyrene is a free Sans Serif font with elegant curves, contrasting strokes and a classy, sophisticated look. The font will fit in beautifully for designing stylish logos and in logos for high-end brands. Free for personal and commercial use and available in OTF format.
Genesys – Free Futuristic Logo Font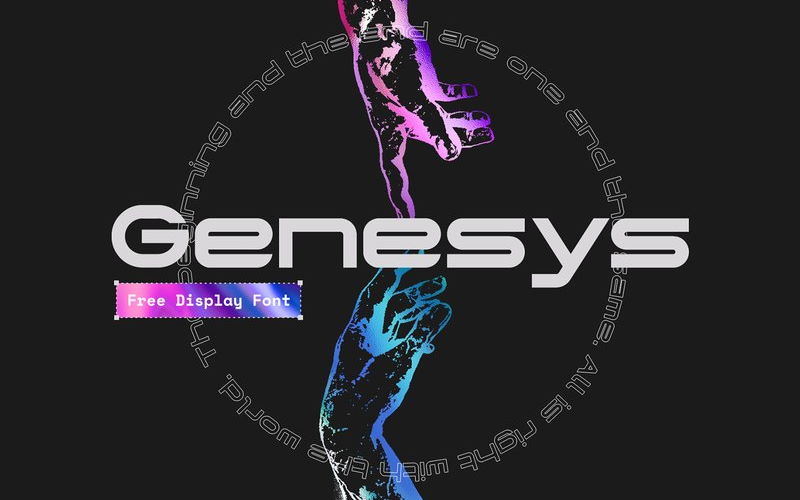 Genesys free font is a good choice for creating logos and branding for modern and futuristic technology related businesses and startups. It's bold, formidable and sleek design will help you design an impactful logo. Free to download in TTF format.
Also see: Best Sci-Fi and Techno Fonts for Futuristic Designs
Mango – Free Minimal Logo Font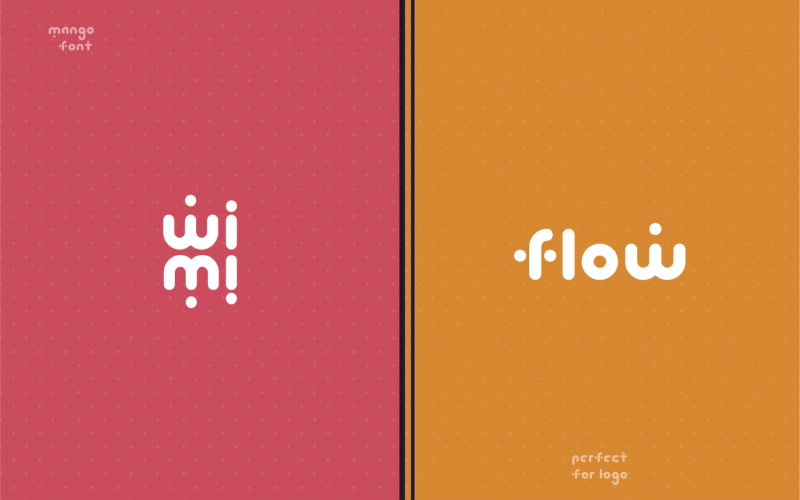 With free geometric lowercase font Mango, you can give your logo a clean and fresh look. The font is suitable for creating modern logos, you can see a couple of minimal logos made using this free font in the image above. On downloading, you will get the font in regular and line styles, all in OTF format.
Valencia – Free Calligraphy Logo Typeface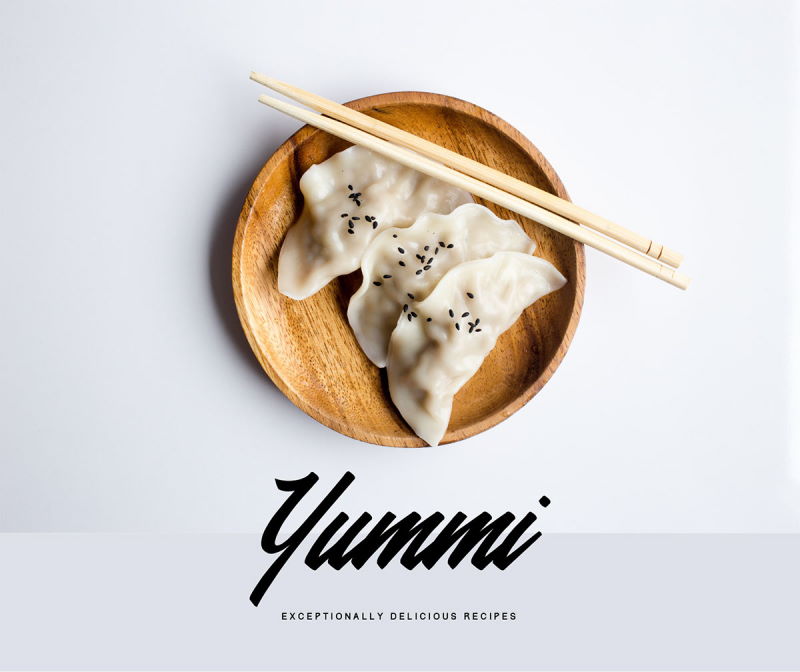 Valencia is a free handwriting style calligraphy font that features uppercase, lowercase letters, numbers and glyphs with a degree of slant. Combined with clean sans-serifs, Valencia can be used to create beautiful, modern logos and branding projects. The font comes in OTF format.
Patsy Sans – Free Bold Sans Serif Font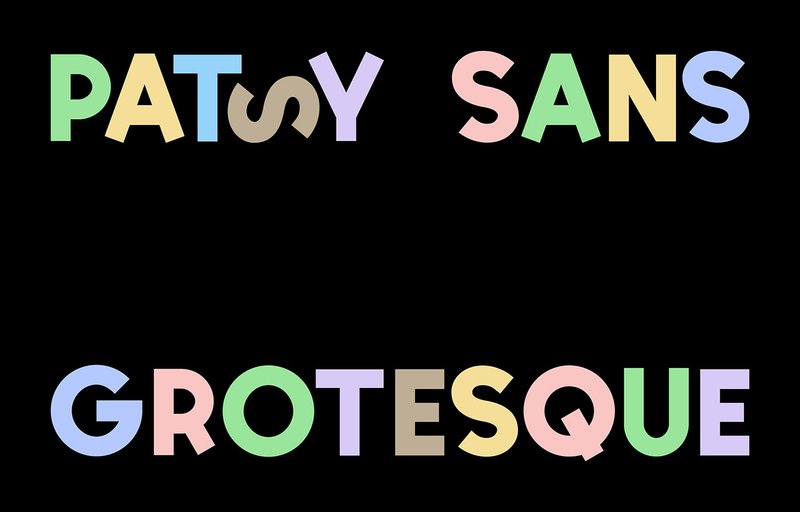 An all-uppercase bold Sans Serif font, Patsy will give your logo a casual and playful vibe. This free logo font comes in two weights – Regular and Italic. Free to download in OTF format.
Modernist Milk – Free Modern Logo Font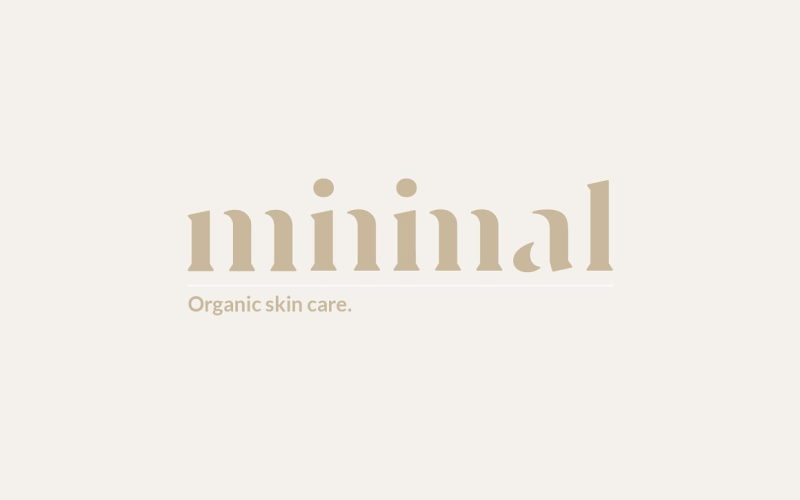 Modernist Milk is a free stencil serif font with complementary hard lines and soft edges that make it the perfect blend between bold and feminine. This versatile font will fit any modern logo or branding needing minimal design. Free download includes OTF font files.
You may also like: Best Stencil Fonts
Auto Signature – Free Logo Font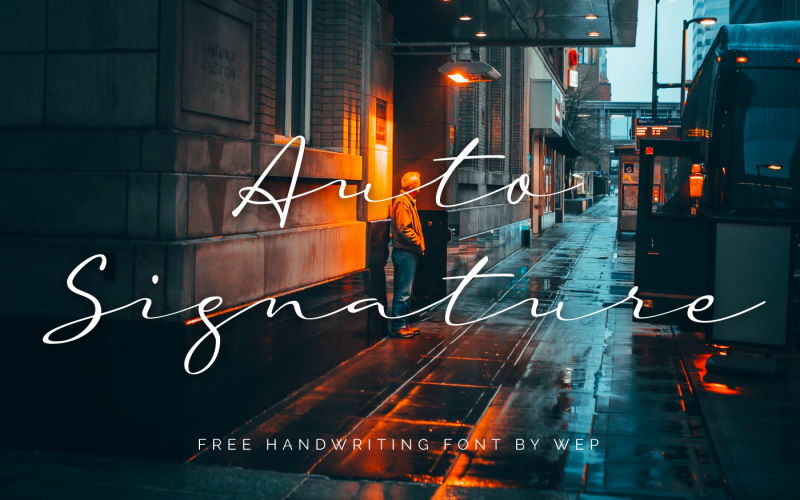 Auto Signature is a beautiful and free signature script font. The unique flowing design of the font makes it a great choice for designing signature style logos for fashion and apparel brands or personal branding. Font format: OTF & TTF.
Equable – Free Retro Logo Font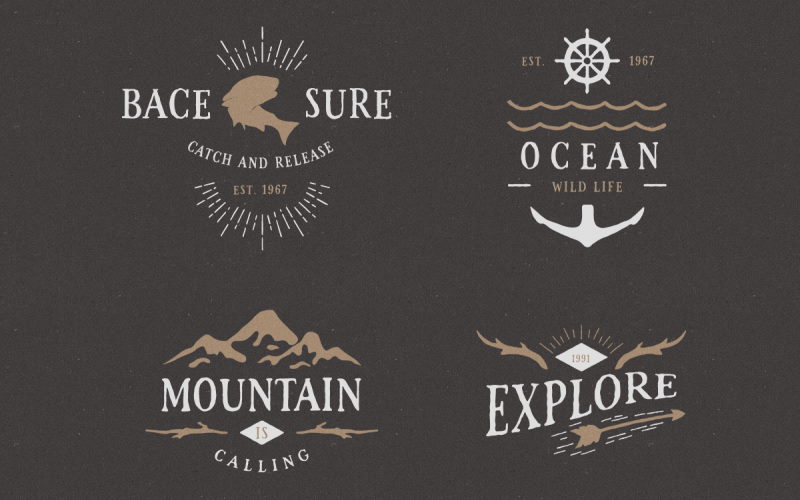 A vintage style font, Equable is a display serif with imperfect edges in its character set that give it a handmade feel. Great for retro logo design, branding, vintage badges and labels that feature hand-lettered layouts. Available for free download in OTF format.
Related: Best Vintage & Retro Fonts
Lemon Bird – Free Hand Drawn Logo Font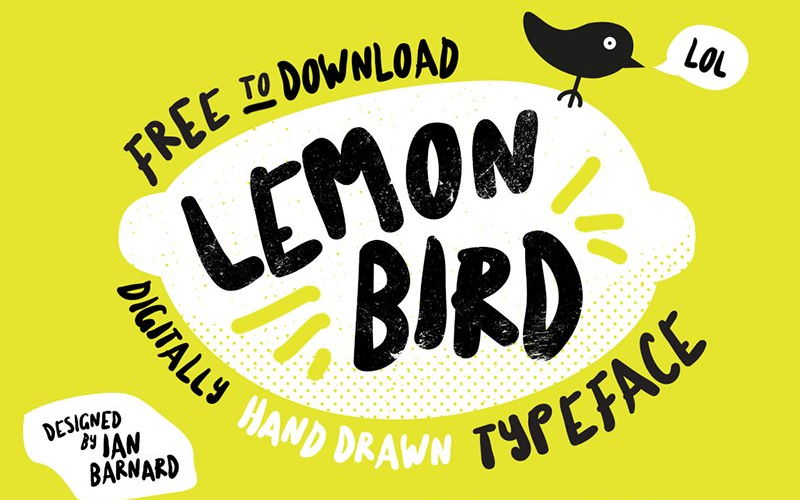 Fun and quirky, Lemon Bird logo font is perfect for kids' brands or any brand that wants to add a creative handmade look to their logo. This light hearted font is all uppercase and includes numerals and symbols. Free download includes OTF and WOFF font files.
Related: Free Handwriting Fonts
Streetwear – Free Retro Script Logo Font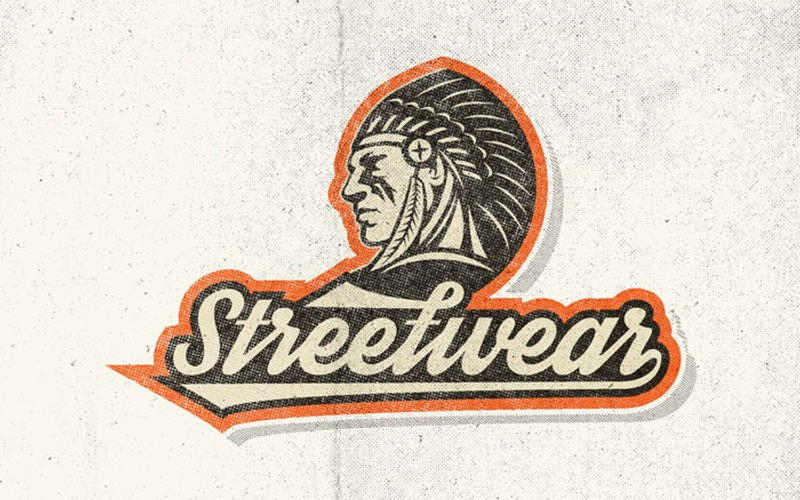 Streetwear is bold and stylish retro script typeface suitable for logo, branding and packaging design. It draws inspiration from the 1960s and 70s fashion and sport typefaces, and is unique and fun at the same time. Available for free download in OTF format.
Morganite – Free Modern Sans Serif Typeface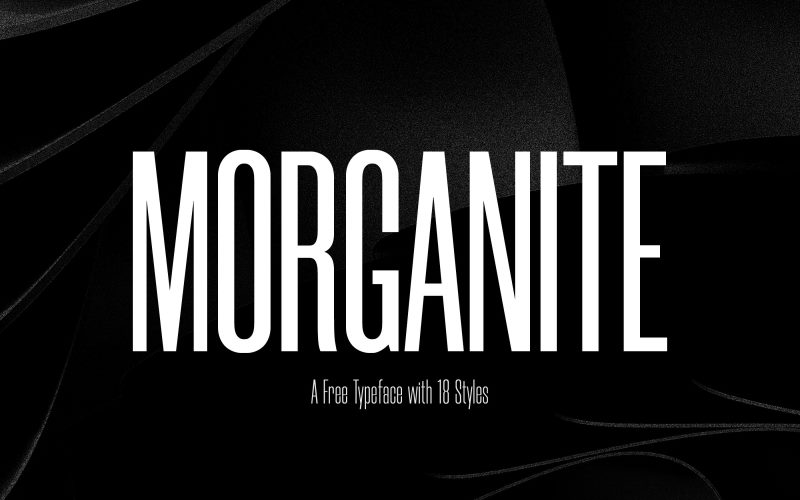 Morganite is a tall and condensed sans serif typeface with 18 styles from thin to black including italics. Its clean and impactful design make the font suitable for a wide range of branding projects including logos for modern businesses, startups, fashion brands and much more. Free for personal and commercial use, the font can be downloaded for free in TTF format.
Nickainley – Free Logo Script Font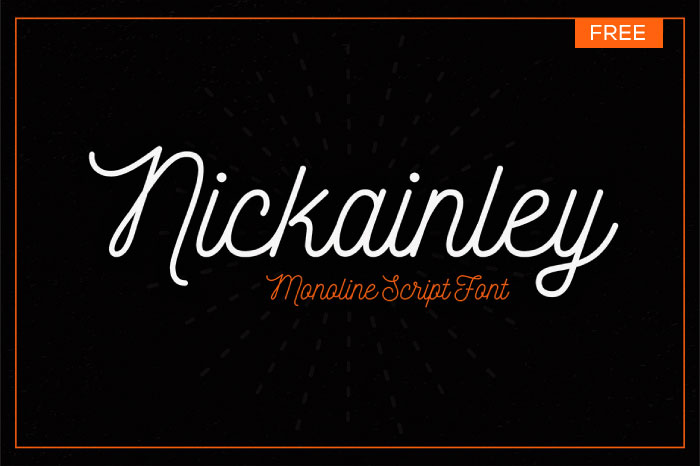 Nickainley is a monoline script handwriting font with a touch of classic and vintage in its uppercase, lowercase characters, numeral, and punctuation. This font will work great for for various purposes such as logos, badges, letterhead, signage, etc. Font format: OTF.
Azonix – Bold & Modern Logo Font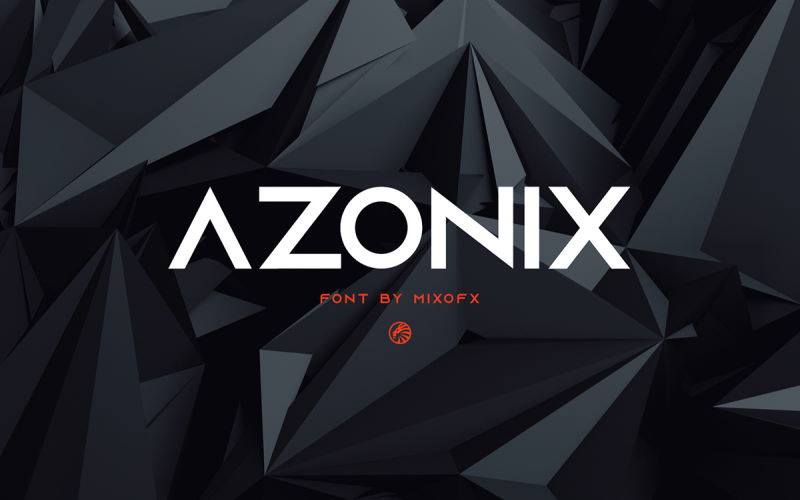 Azonix is a modern sans serif typeface. It consists of bold geometric upper case letters, numbers and punctuation. This free font is perfect for designing logos for modern and innovative technology startups and brands. Completely free to use in your personal and commercial projects. Font Format: OTF.
Aviorte – Free Blackletter Logo Font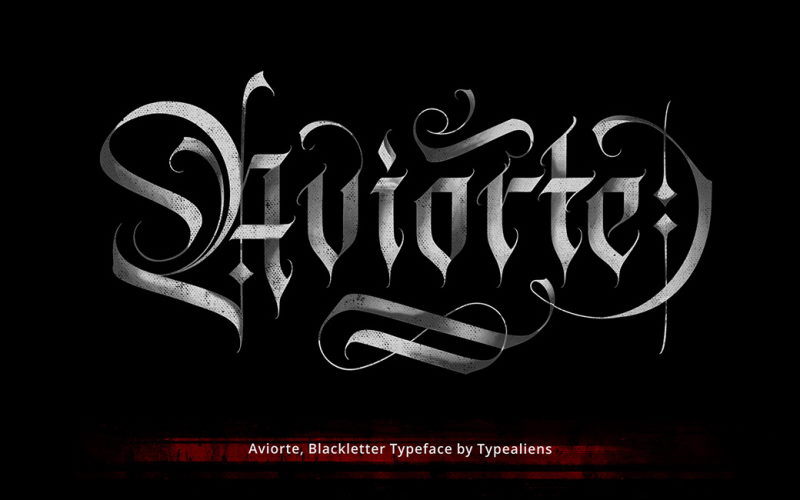 Aviorte is an artistic blackletter font, perfect for when you need to bring in the medieval inspired character in your contemporary logos for metal bands, sports brands, games and liquor packaging. Sharp letter shapes with elaborate swirls and decorations will give your design an edgy look. The font is available for free download in OTF and TTF formats.
More Logo Design Resources
If you are working on a logo design project, you may also like these articles:
Liked this collection of free logo fonts? Do not forget to share this post on your social channels. Thank you!
Also, if you need a unique font for your logo design, you can check out these tools for creating your own font. This article covers both professional font editors and font creation tools for hobbyists.