Leather textures are among the most popular fabric textures used in app interface, web and graphic design work. They emulate the look and feel of real leather and give out a feeling of luxury and refinement.
In this post, we bring to you a collection of free leather texture sets. These sets together have over 100 leather textures and seamless patterns. Most of these textures are available to download in high resolution JPG format which are widely supported in all design software as well as online image editors. While some are available as Photoshop files or in vector format. Good thing is that these textures are free for use in personal and/or commercial projects, an attribution may be required in some cases.
This collection includes a variety of leather textures, including textures for aged and worn leather, seude textures, and light as well as dark leather textures. Whether you combine them with other design and UI elements, place them in backgrounds or use with other textures, these leather textures will make your interface design unique and memorable. You can also use these leather textures and patterns in game design and 3D texturing. Read on!
10 Distressed Leather Textures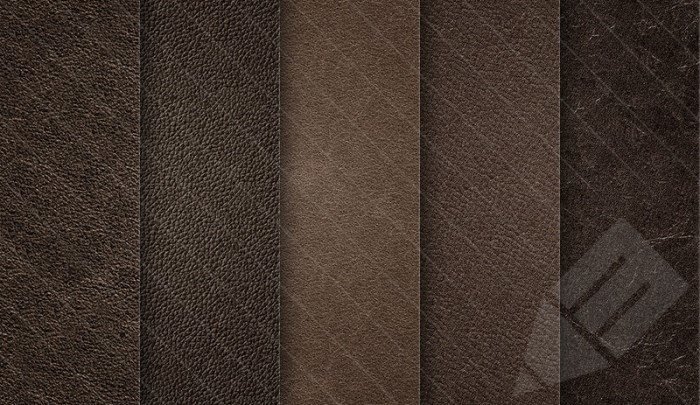 This is a set of 10 detailed leather textures courtsey, Medialoot. These distressed leather textures are ideal as backgrounds, photo overlays and for use in artwork. The textures can be downloaded as 1800×1200 px JPG images.
5 Free Tileable Leather Patterns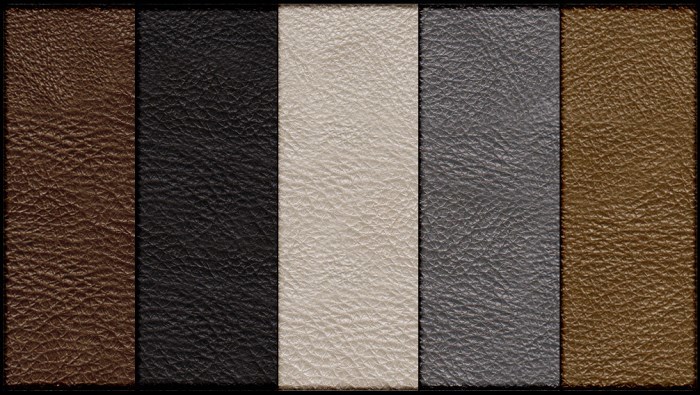 This freebie from Web Treats ETC is a pack of 5 1024×1024 px seamless leather textures. Downloadable file includes JPG and Photoshop pattern (.pat) files.
50 Free Hi-Res Leather Textures + Seamless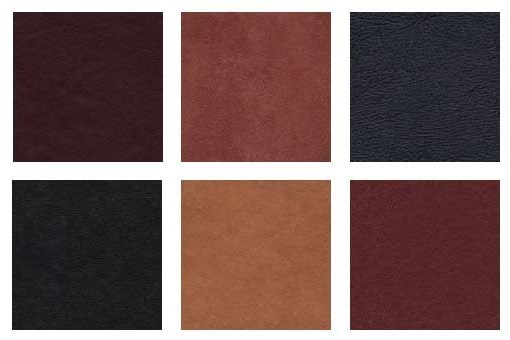 A collection of high resolution suede and leather textures from Fuzzimo. The pack includes 40 images at around 3000-4000 px and 10 seamless leather textures in three sizes, 800x800px, 500x500px and 300x300px.
7 Aged Leather Textures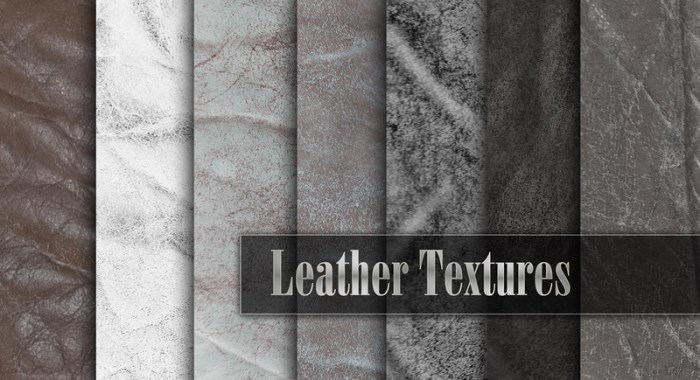 This is a set of 7 high resolution texture files of brown and aged leather from Brusheezy. The textures can be downloaded in JPG (2500×1600 px) format.
14 Free Leather Patterns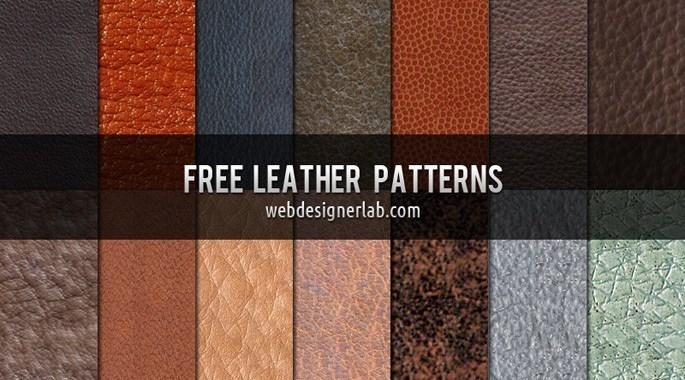 A bundle of 14 leather patterns, by Webdesigner Lab, that you can combine with different textures to make great backgrounds. Available as Photoshop pattern file (.pat), the patterns are compatible with Photoshop CS3 and above.
9 Royalty Free Leather Textures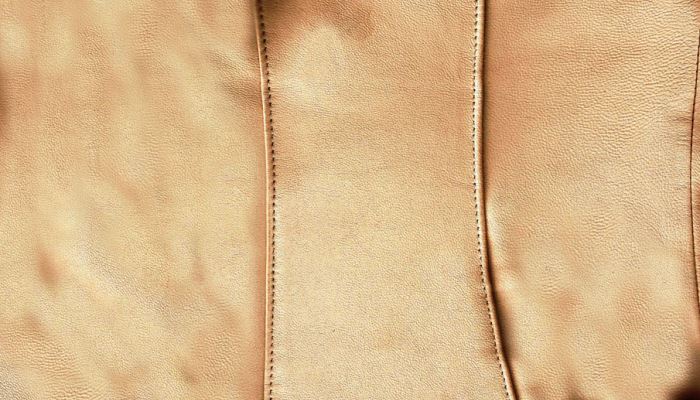 This freebie from DesignInstruct contains 9 high quality leather textures. The sizes ranges from 1496px to 2000px in width and can be downloaded as JPG files.
Brown Leather Texture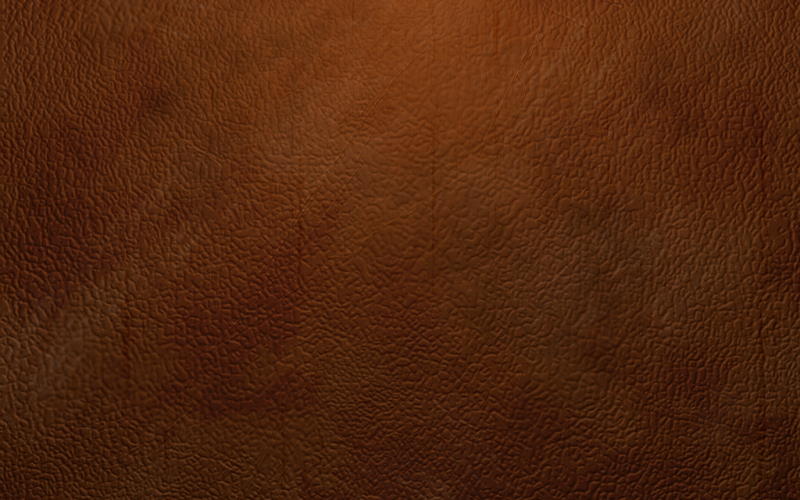 Free high quality brown leather texture available in JPG format created by MaxDaten.
10 JPG Leather Textures
This is a pack of 10 JPEG textures of size 2000×2749 px available for free download from DeviantArt.
Realistic Leather Textures Vector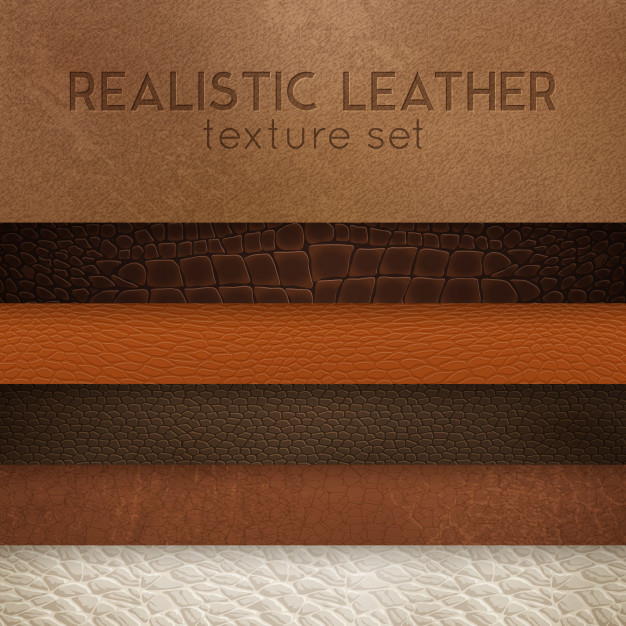 This is a free set of vector leather textures available in EPS format from Freepik.
4 Free Leather Textures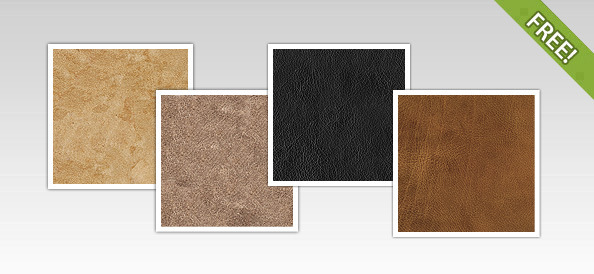 A set of 4 leather textures by Free PSD Files. The textures can be downloaded as 1500×1500 px JPG files.
Black & White Leather Textures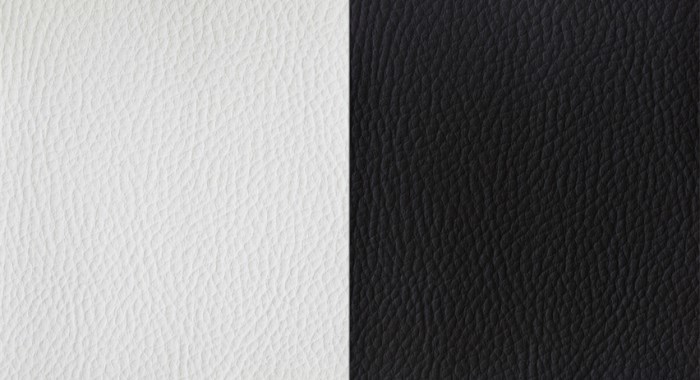 Courtesy ElemisFreebies, this set has leather textures in 2 color options – white and black, each with a dimension of 3136×2532 px.
More Free Textures
Leather textures work in harmony with different textures, you might want to check out these additional resources as well as inspirations on integrating them in your design:
You can take a look at this showcase of app interfaces where designers have used these different textures together to create immersive experience. If you are a web designer, you will find inspiration in this gallery of texture usage in web design by Awwwards.
Incase, you are interested in creating textures of your own, do check out these Photoshop Background & Texture Tutorials.
Don't forget the 'sharing is caring' part, do share this post by hitting the buttons below and help spread the word.