Bootstrap 4 is a major rewrite of the entire Bootstrap framework and includes a lot of exciting and new features such as Flexbox for grid, SASS for CSS styles, cards, compatibility with any font icon such as Font Awesome etc. All these changes will help you take your web projects to the next level by using the latest industry standards of web design and development. Here, we have compiled together a list of some of the best Bootstrap 4 based templates that are available for free download as well as a few of the highest quality premium Bootstrap 4 templates.
While it took Bootstrap a long time to deliver this next iteration of the most popular CSS framework, the wait has been rewarded with a modern design, easier dev workflow and many new features that is sure to keep the popularity of Bootstrap alive. There are many Bootstrap 4 UI Kits that are available for you to start a web design project. Moreover, in this post, we take a look at many templates that are built with Bootstrap 4 in many different styles such as landing page templates, admin templates, blog templates, portfolio templates etc.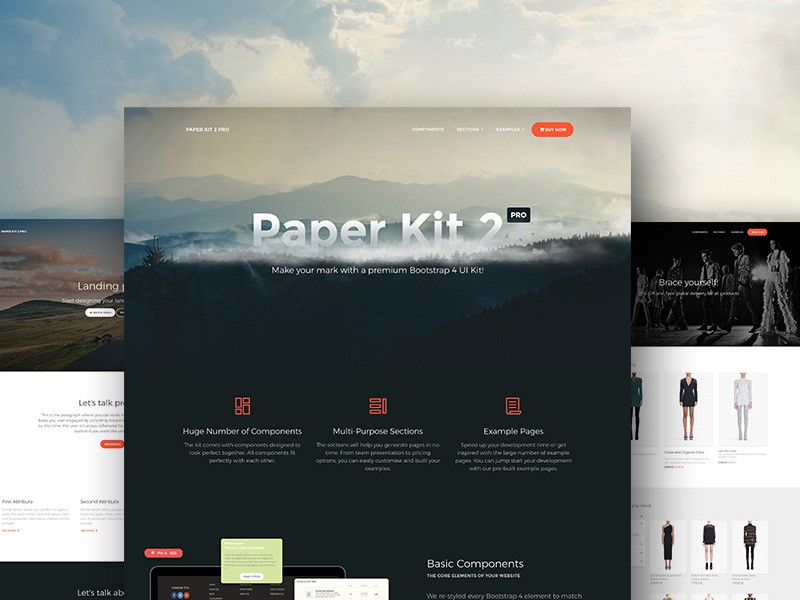 If you are starting your journey into Bootstrap 4, we recommend using a popular UI Kit such as the Paper Kit 2, which is based on Bootstrap 4 and offers professionally designed components and many pre-built sections and example pages. A UI kit such as Paper Kit 2 can help you in long run and cost you less, if you are going to build multiple websites with Bootstrap 4. They also have a free version available.
We have divided our collection of Bootstrap 4 based templates into multiple sections for making it easier to find a template you need. You can jump on any of the sections using the links below.
If you are looking for templates built with the earlier version of Bootstrap then do check our collection of free Bootstrap 3 Templates.
Bootstrap 4 Coming Soon Templates
A coming soon or under construction template is used before the actual launch of a website and it allows you to have placeholder information at your domain while the users wait for the website to go live. These templates generally feature a countdown timer and provide a way for users to get in touch with the website owners or to be subscribed for launch notification. Find below Coming Soon template built with Bootstrap 4.
Coming Soon Bootstrap 4 (Free)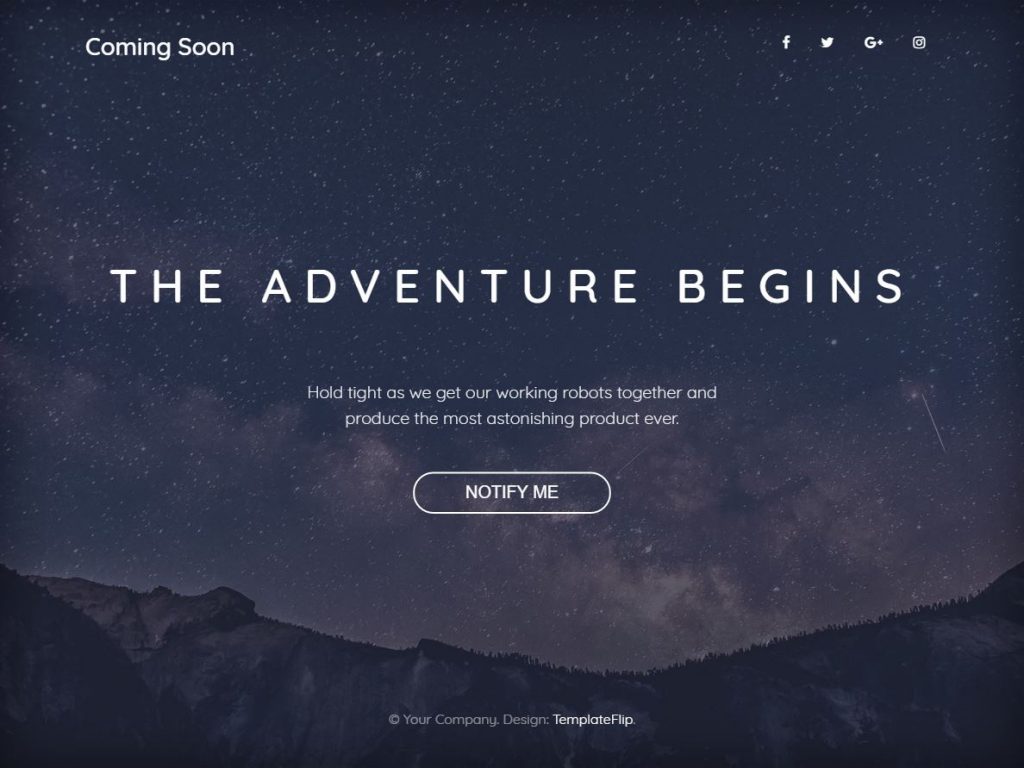 This Bootstrap 4 based coming soon template has been built by TemplateFlip. It features a full page background image along with modern typography, and Font Awesome social icons. An e-mail subscription modal dialog is included in the template which gets displayed upon clicking the "Notify Me" call-to-action button. The template is completely free under CCA3 license and can be used for personal as well as commercial projects.
Coming Soon Bootstrap 4 Template (Free)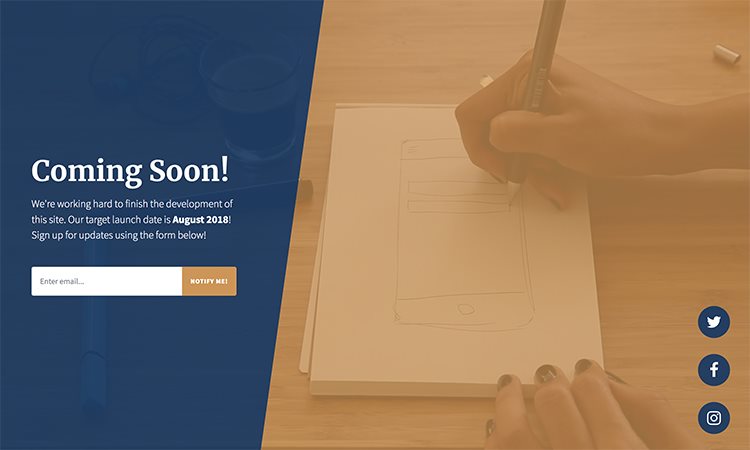 This is another free Coming Soon website template built with Bootstrap 4. It is suitable to create landing page for a project that is under construction.  It features a video background image with a newsletter sing-up form.
Fluid – Animated Coming Soon Template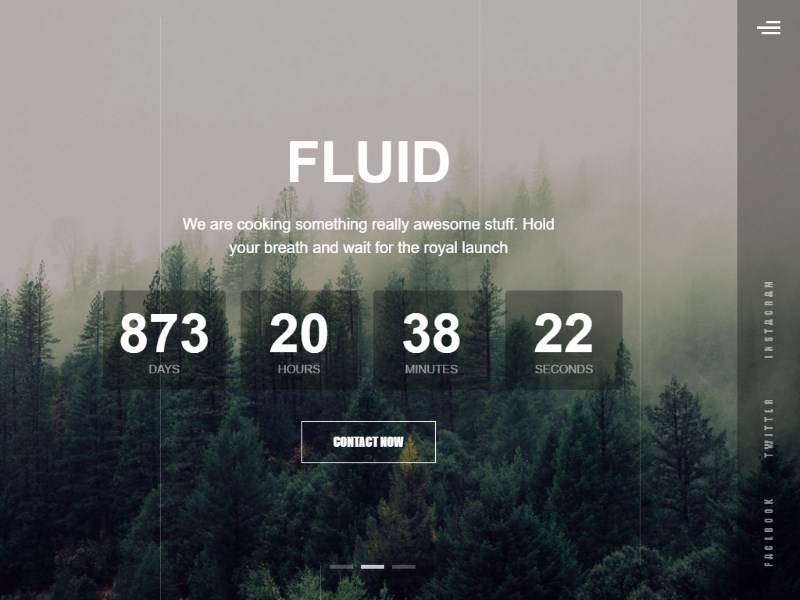 Fluid is a premium animated coming soon template built with Bootstrap 4. It offers four different variations: Image background, video background, background slider and minimal layout. Animations are powered by CSS3 and PSD of the template is also provided with the download.
Saphir – The Coming Soon Template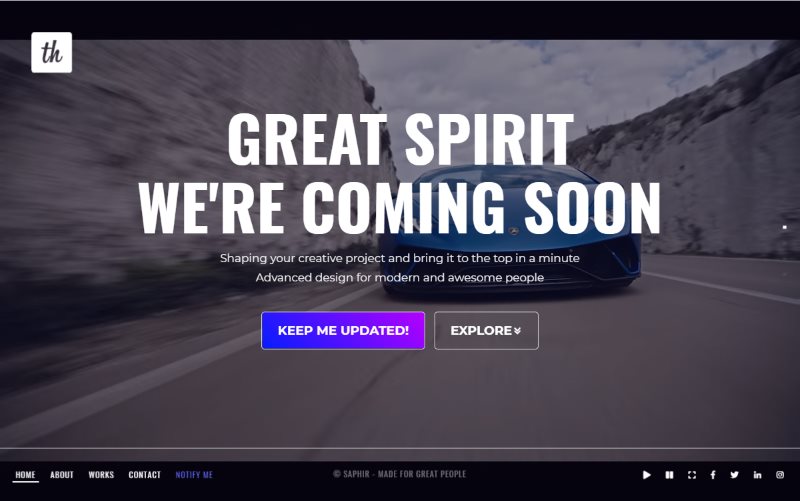 SAPHIR is a premium Coming Soon template packed full of stunning designs and variants, that is ready to be adapted to any project. The fresh, modern designs range from slideshow, distortion or constellation images, to dynamic liquid or bubble effects and abstract, animated backgrounds. You can incorporate a live countdown to your launch, or just some friendly, introductory text. You may even choose to include a map, so that your visitors know where to find you.
Bono – Coming Soon Page Template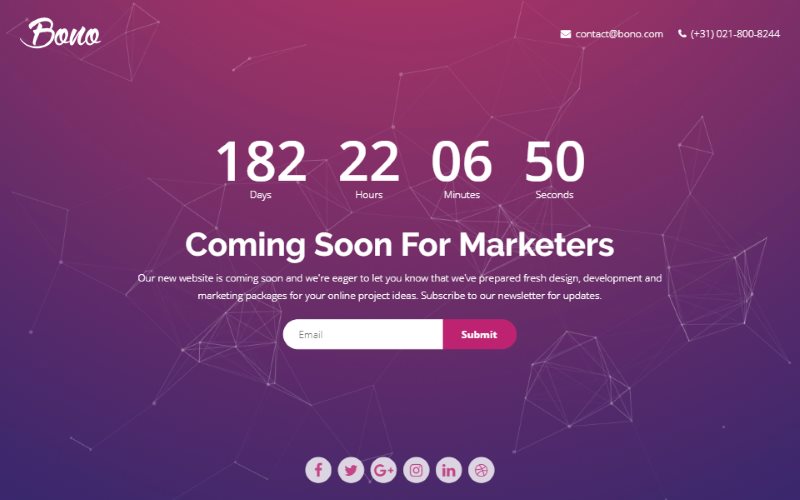 Bono is a Bootstrap 4 HTML coming soon page with contact and signup forms great for announcing your new website, event, product or service. It has 12 different version with live preview available for each of them. Working PHP/JS Contact and newsletter signup forms are also included with the template.
Also See: Best Coming Soon HTML Templates for Free Download and Premium
Bootstrap 4 Landing Page Templates
Landing page templates are often used to showcase the features of a product, service or an app. It often has a call to action button for users to try or explore the product/service. It may also include sections like user testimonials and feature/pricing comparison tables. Find below both free and paid landing page templates built with Bootstrap 4.
Material Landing (Free)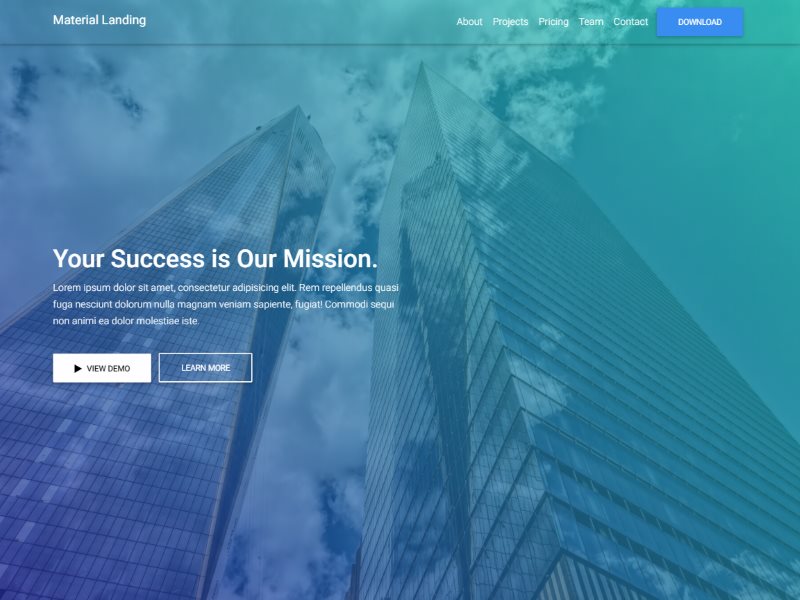 Material Landing is a free material design landing page template built with the MDB UI Kit and Bootstrap 4 framework. It has a clean material look which is ideal for creating conversion optimized landing page for a product or website of an agency or a company. Built by TemplateFlip, the template has sections designed in material design for displaying product/company's features, best projects, pricing plan as well as team members. Eye-catching animations are played upon scrolling the landing page.
Also See: Material Design HTML5 Templates
Digital Agency (Free)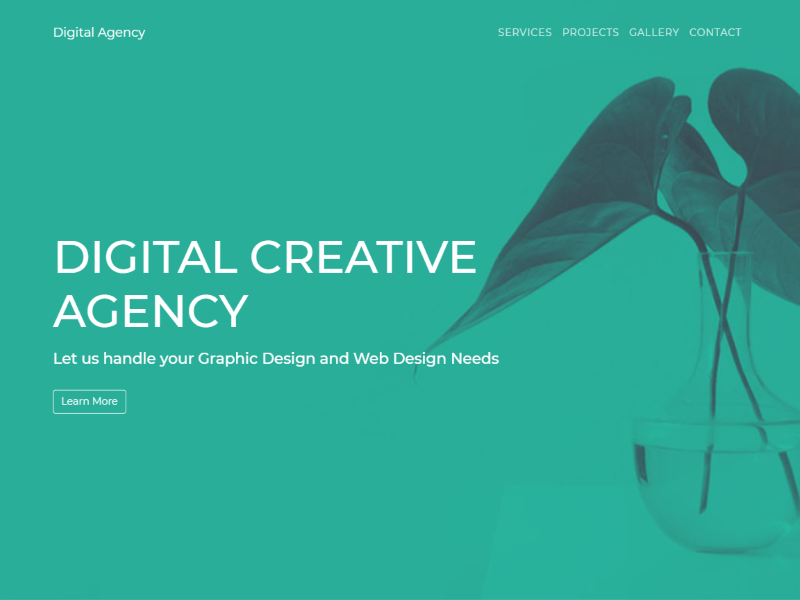 Digital Agency is a free Bootstrap 4 template for creating websites and landing pages for digital agencies, marketing agencies, design agencies or for any other product and services. This fully responsive website template is easily customizable and has eye catching animations that get played on user scroll.
Also See: Creative Digital Agency Website Templates
Start Simple (Free)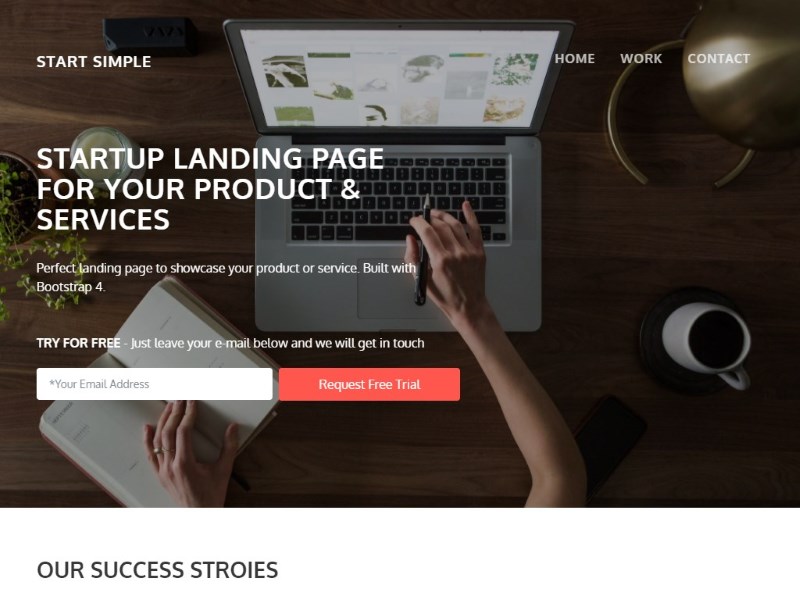 Start Simple is a another free landing page templates for startups and small business built by TemplateFlip. The template is based on Bootstrap 4 and features parallax scrolling in header and responsive animated slider for user testimonial section.
Awesome App (Free)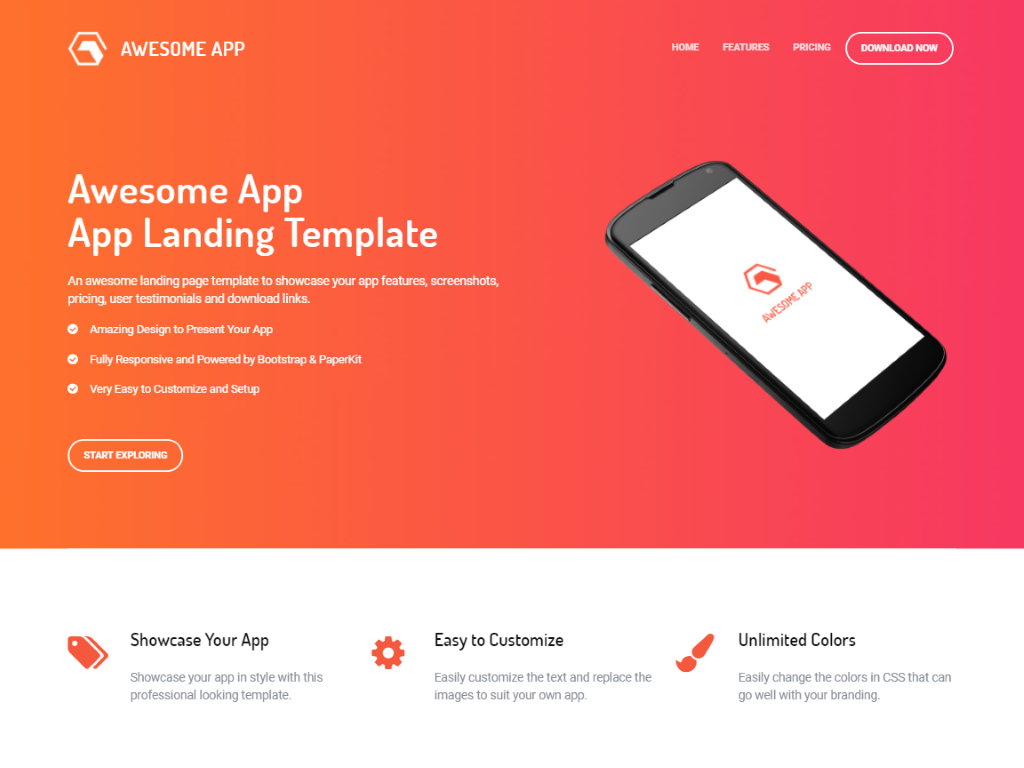 Awesome app is a free one page website template built with Bootstrap 4 and PaperKit 2. It is suitable for creating websites and landing pages of mobile apps as well as software products. The template has been developed by TemplateFlip and it features a creatively designed landing page in gorgeous gradient color scheme. The template has sections for showcasing app features, app screenshots, user testimonial, app download links etc and is easily customizable and extendable.
Material App Template (Free)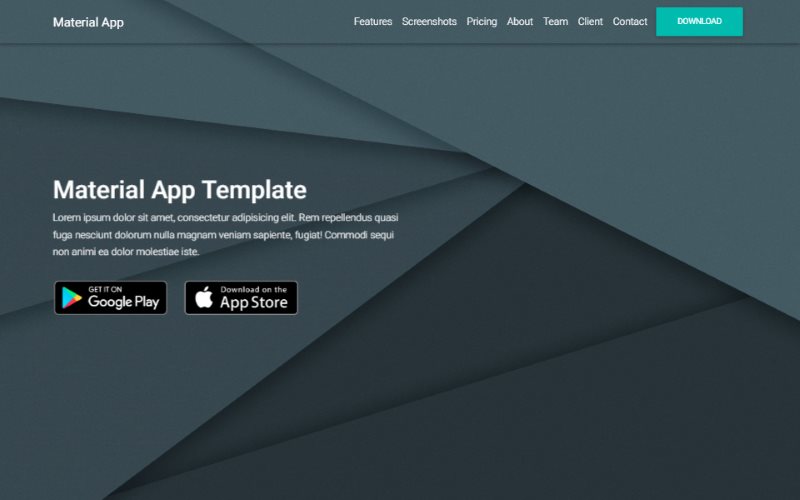 Material App is a free app landing page template built with material design using the MDB UI Kit and Bootstrap framework. It has a clean material look which is ideal for creating conversion optimized landing page for an app, software or a service.
New Age (Free)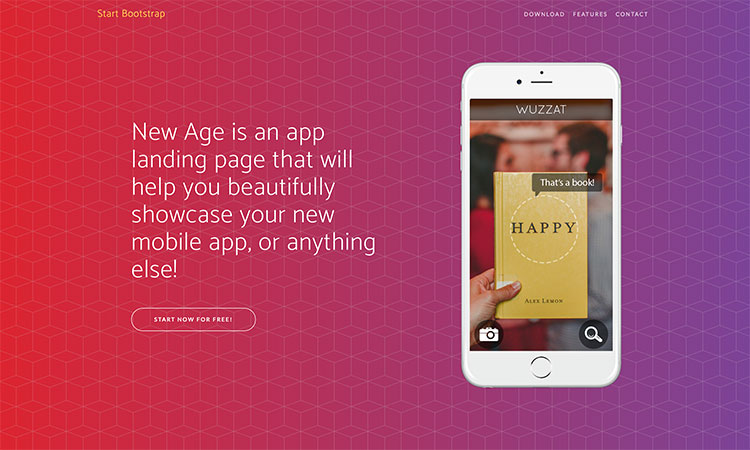 New Age is a free mobile app landing page template offered by "Start Bootstrap". This template can be used to beautifully showcase an app, product or a business. The template has built in CSS device mock-ups and you can simply drop in your screenshots avoiding the need of manually editing the screenshots to fit inside a device frame.
Landing Page (Free)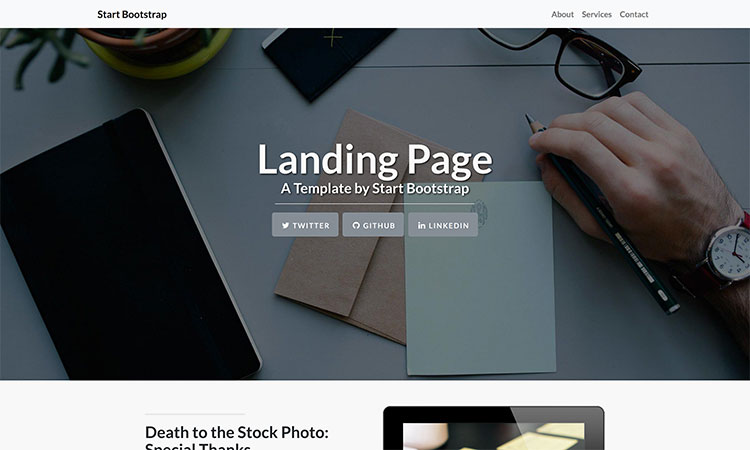 This is another free and elegant landing page template by "Start Bootstrap" team built using Bootstrap 4. It has fixed top navigation menu and custom social buttons using Font Awesome icons. Alternate versions such as a Bootstrap 3 version and a Jekyll template are also available for this design.
Vex – Product Landing Page (Free)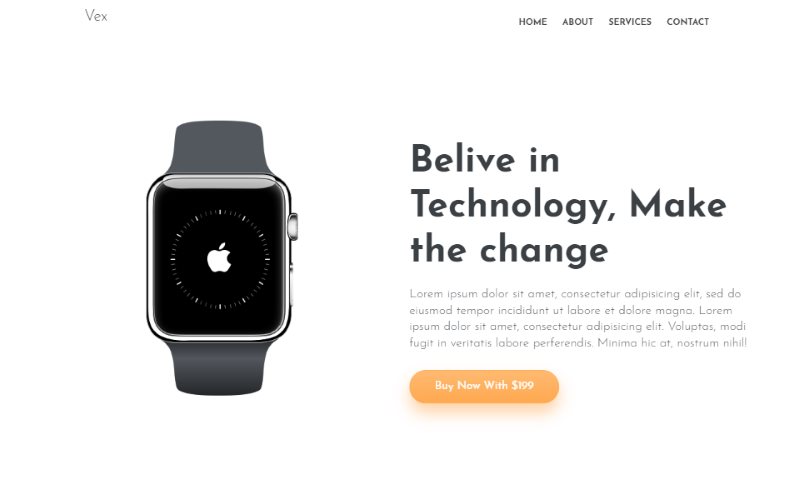 This is a free product landing page template built by Themefisher team. Vex Bootstrap 4 Single Product Landing Page Template can help you convert your readers into customers with minimal effort.
Pixels – Creative App Landing HTML5 Template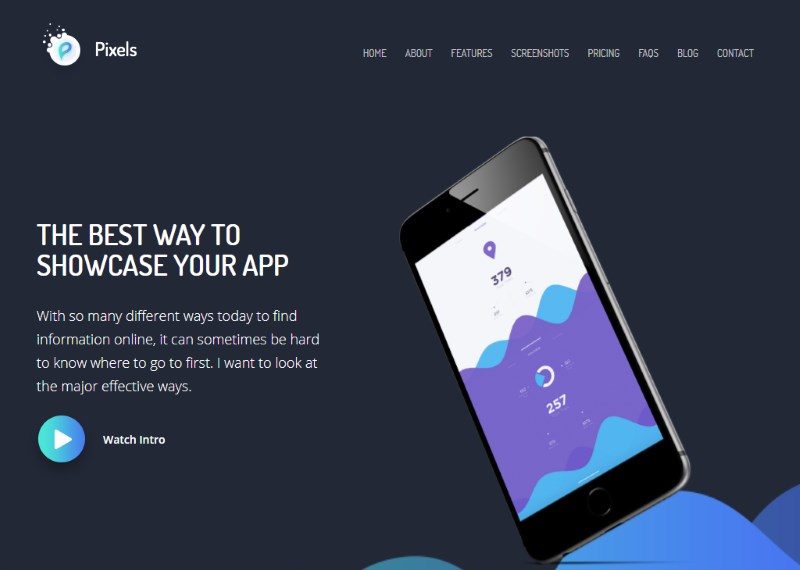 If you love creativity and are looking for a stunning design for app/product or business landing page then this premium Bootstrap 4 template called Pixels would be the best fit for you. Offering 15+ different designs, this template has MailChimp integration as well as working contact form.
Orio – Landing Template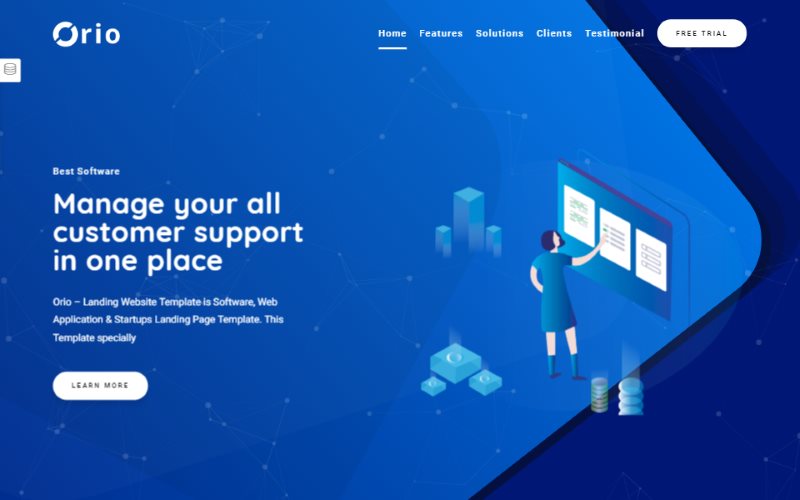 Orio – Landing Website Template is Software, Web Application & Startups Landing Page Template. Orio is built with Bootstrap 4 Framework, HTML 5 and CSS3. It includes 6 Color options to help you choose the right color for your Template.
MobiCom – Mobile App Landing Pages Pack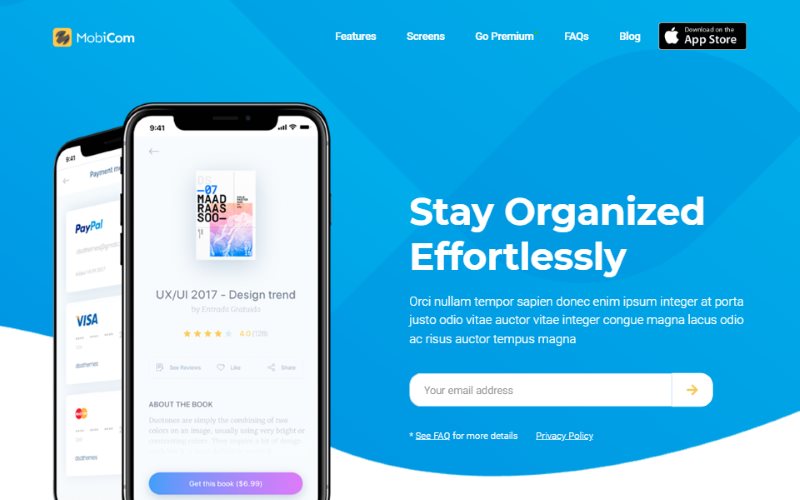 MobiCom is a pixel perfect Mobile App Landing Pages Big Pack crafted with terrific attention to details. It was designed to promote your mobile App, services or business projects. It offers 12 ready to use demos featuring ultra modern and responsive design.
Startr – Multipurpose Startup Landing Page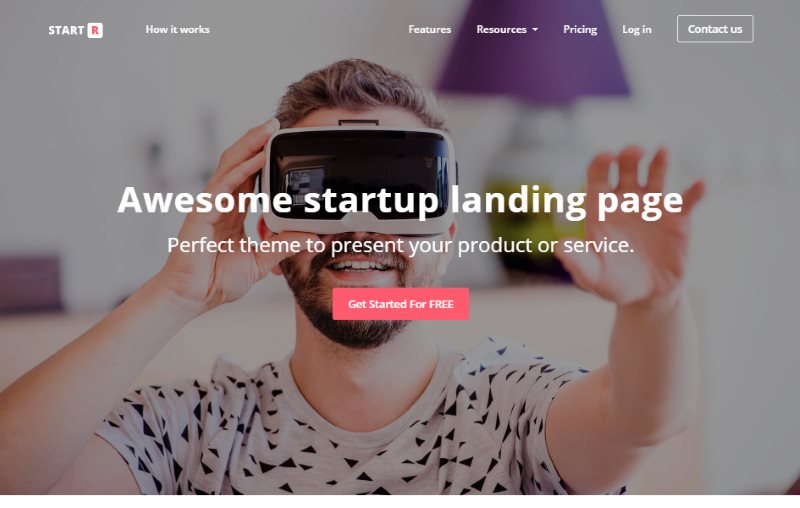 Startr is a robust HTML5 multipurpose startup landing page designed to quickly get you started to promote or generate leads for your products, service, agency or business. Startr is built using HTML5, CSS3 and Bootstrap 4. The template is well documented, easy to edit and customize.
Also See: One Page Website Templates built with HTML5 & CSS3
Bootstrap 4 Startup/Agency Templates
A startup or agency template is suitable for any business who would like to showcase their portfolio and the services they offer. Below, we have collected some of the best Bootstrap 4 templates which are suitable for startups and companies.
Business Casual (Free)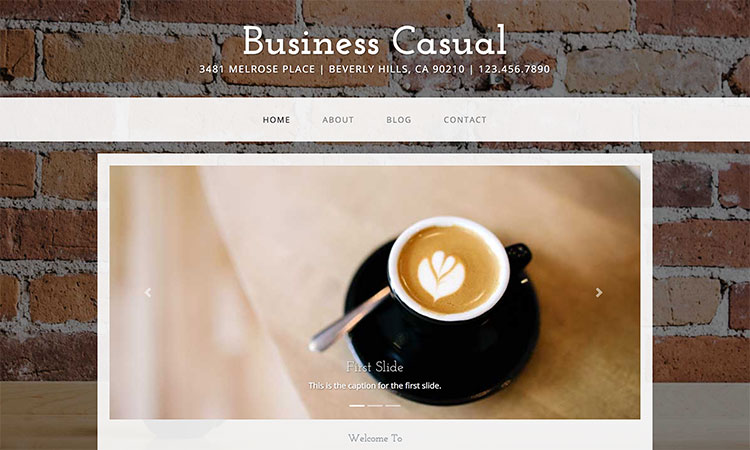 Business Casual is a Bootstrap 4 based free template suitable for agencies and businesses. It offers four different built-in pages with responsive slider on home page and a Google map enabled contact page.
Agency (Free)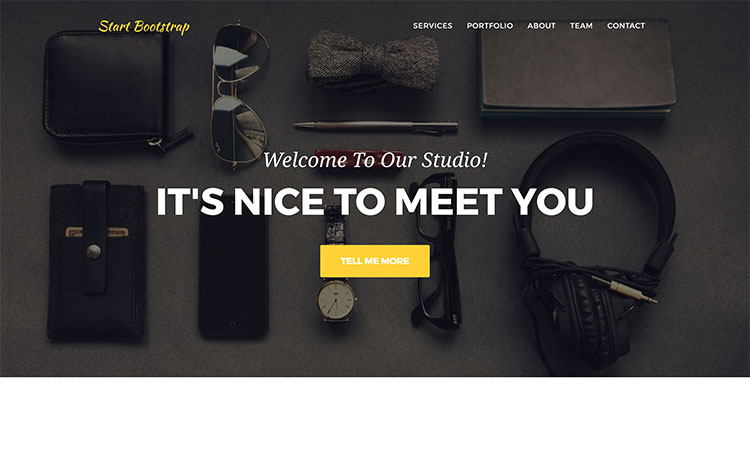 As the name suggests, this is a free agency and small businesses website template which has been built using Bootstrap 4 by the "Start Bootstrap" team. It has homepage sections like portfolio grid, a responsive timeline, team member showcase and a lot more.
Photo Perfect (Free)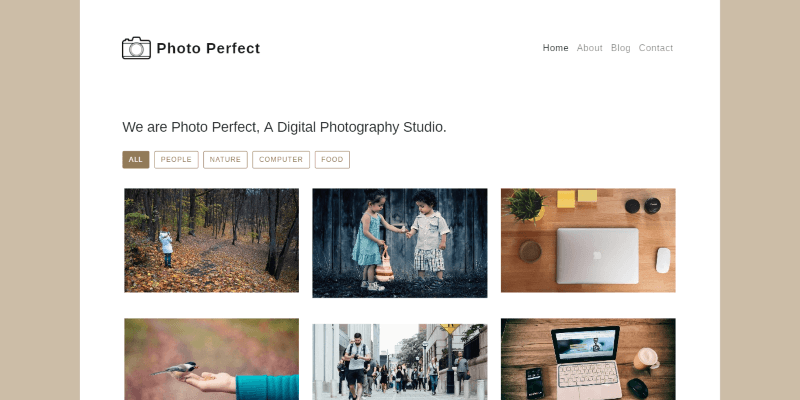 Photo Perfect is a website template suitable for photography agency or studios. It features a minimal design with a photo gallery on homepage. It also has templates for blog, about and contact pages. This template is built with Bootstrap 4 by TemplateFlip.
Grayscale (Free)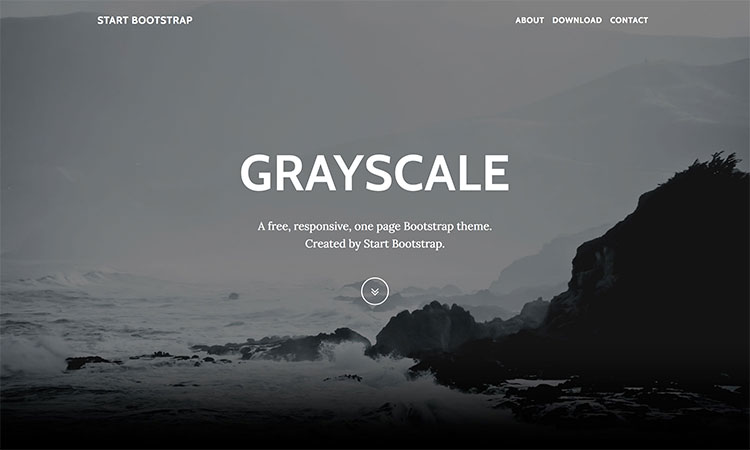 If you are looking for a website template with dark layout then this free responsive Bootstrap 4 template called Grayscale will certainly please you. It has a fixed top navigation which collapses on scroll and has smooth scrolling animations along with a scroll-spy that highlights active page sections
Bell Bootstrap 4 Theme (Free)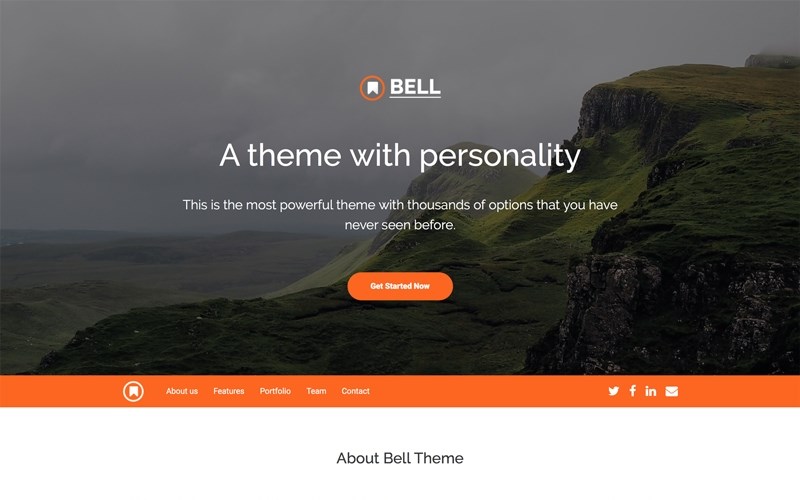 Bell is a single page Bootstrap 4 theme suitable for any type of business website. It includes parallax blocks with animated scrolling and is available for free as well as has a paid version, which includes premium support via email.
Fitness (Free)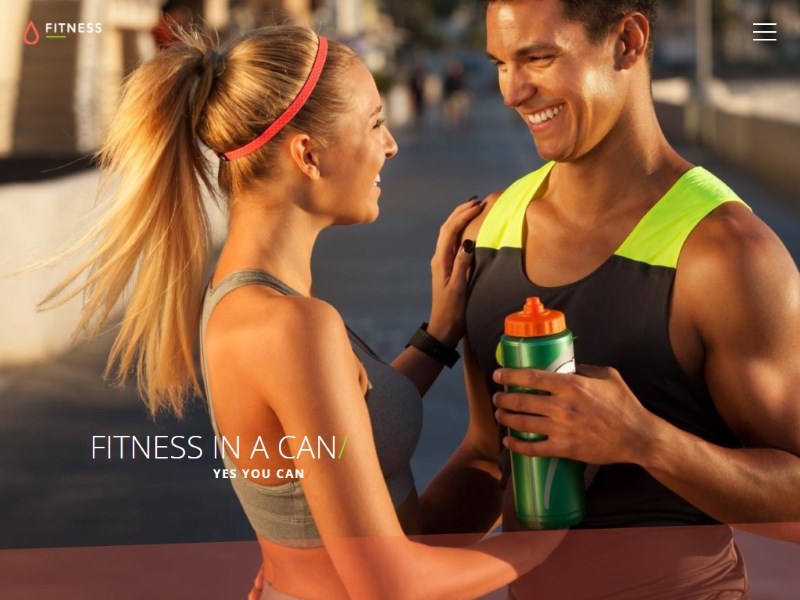 Fitness is a free and open source single page website template built with HTML5, Sass, jQuery, Bootstrap 4, and Gulp. A PSD version of this template is also included in the free version.
Mate – Parallax Website Template (Free)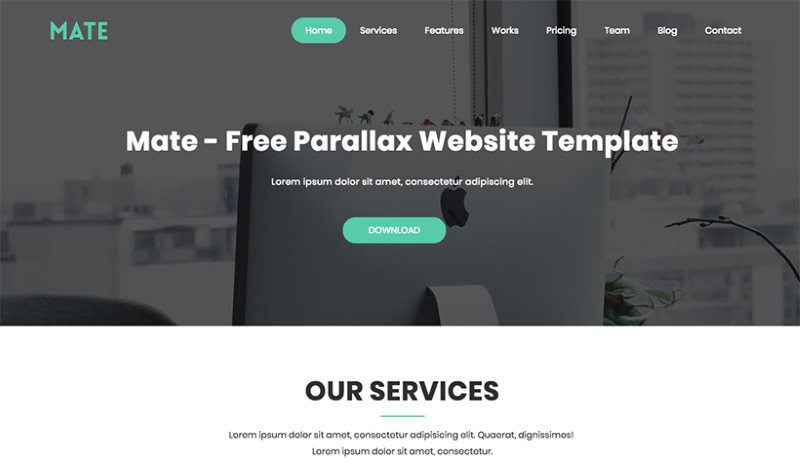 Mate is Free Parallax Website Template based on Bootstrap 4, it is specially crafted for – agency, business, service and startup websites. Mate is constructed with all modern and futuristic technologies like HTML5 and CSS3.
Engage Multi Purpose Bootstrap 4 Template (Free)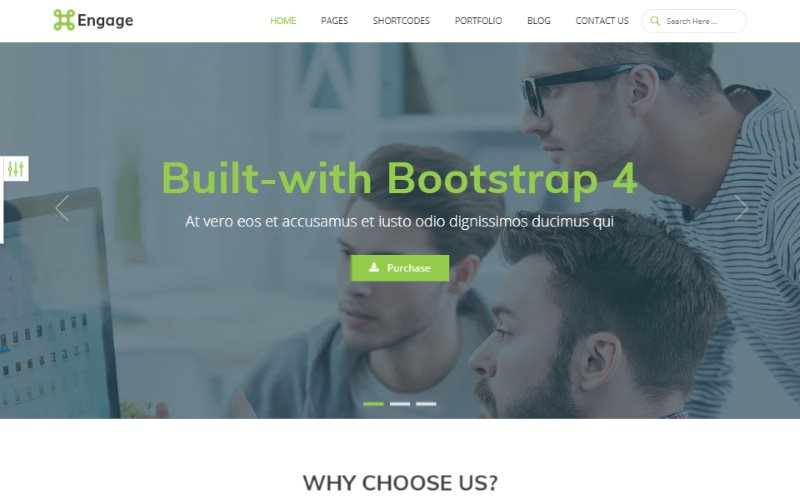 Engage is free and responsive Multi-purpose website Template based on Bootstrap 4 and HTML5. Engage comes with 40+ ready to use pages and tons of short-codes to build any kind of website in minutes.
Treely – One Page Parallax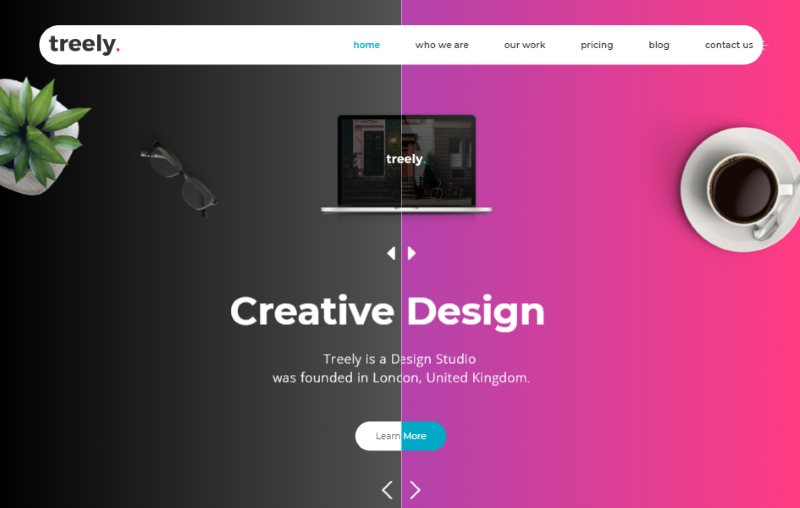 Treely is a one page parallax website template based on Bootstrap 4 suitable for any creative or business startups. Multiple navigation and header styles are included in this template with lots of CSS and JQuery animations.
BeautyPress – Beauty Spa Salon Wellness HTML Template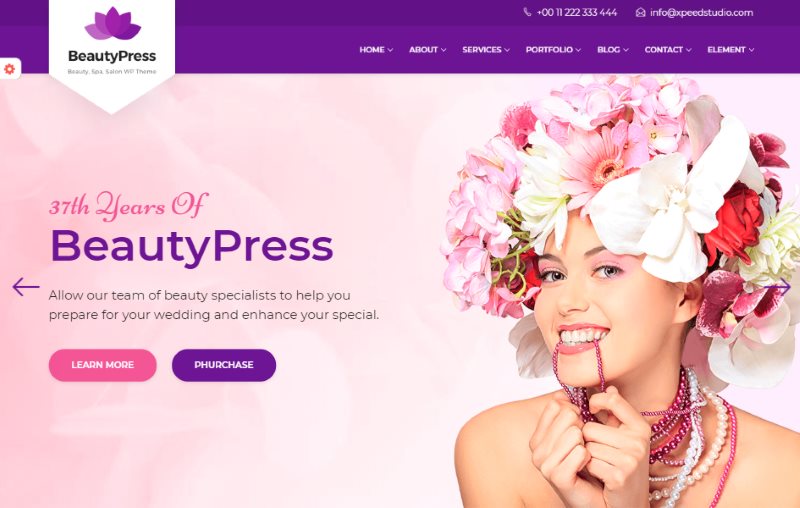 BeautyPress is a clean responsive Html Template specially built for Beauty, Spa, Salons, Yoga, Barbershop, Care, Hair, Health, Massage, Medical, Physiotherapy, Wellness Center, Makeup, Cosmetic, Treatment. It includes great features like 5 homepage design, unlimited color, appointment form etc.
Crystal – Bootstrap 4 Template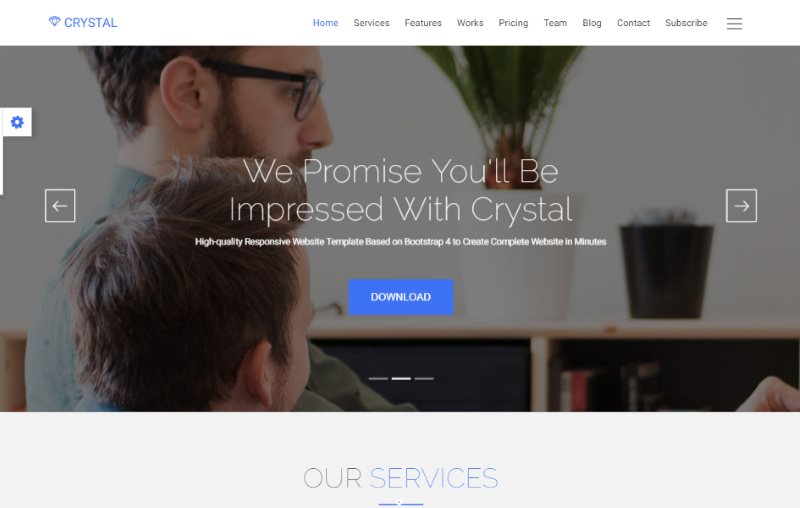 Crystal is a Responsive, Professional, and Multi-purpose – Bootstrap 4 HTML Website Template crafted for Agency, Startup, Business, Web App and Landing Pages. It comes with all required sections, features and components to get started any kind complete one page website or landing page.
Also See: Best Bootstrap Business Templates for Companies, Startups and Agencies
Bootstrap 4 Admin Templates
Bootstrap is the default choice of many web designers and developers when it comes to building an admin dashboard template. Using Bootstrap, you can build a responsive admin dashboard with advanced controls and user interfaces. Below, you can find free as well as paid Bootstrap 4 Admin dashboard templates. For more free & premium admin templates kindly see our collection of Bootstrap Admin Dashboard Templates.
Shards Dashboard (Premium)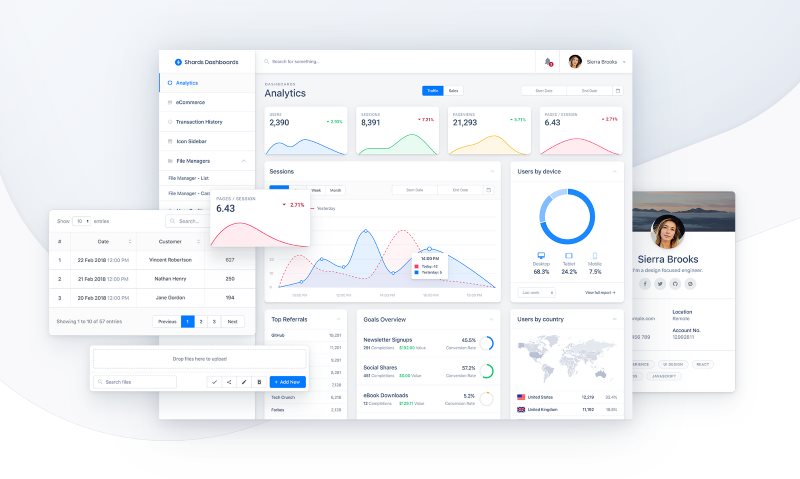 Shards Dashboard is a premium collection of 13 high-quality templates and components for rapid admin dashboard development. Crafted by DesignRevision using their free Shards UI kit, it is based on the final version of Bootstrap 4. The entire package is well documented and it has support for for multiple 3rd-party plugins including Chart.js, DataTables and Dropzone.js. You also get access to original Sketch and SCSS files so you can customize and recompile the kit to fit your needs.
Light Bootstrap Dashboard (Free)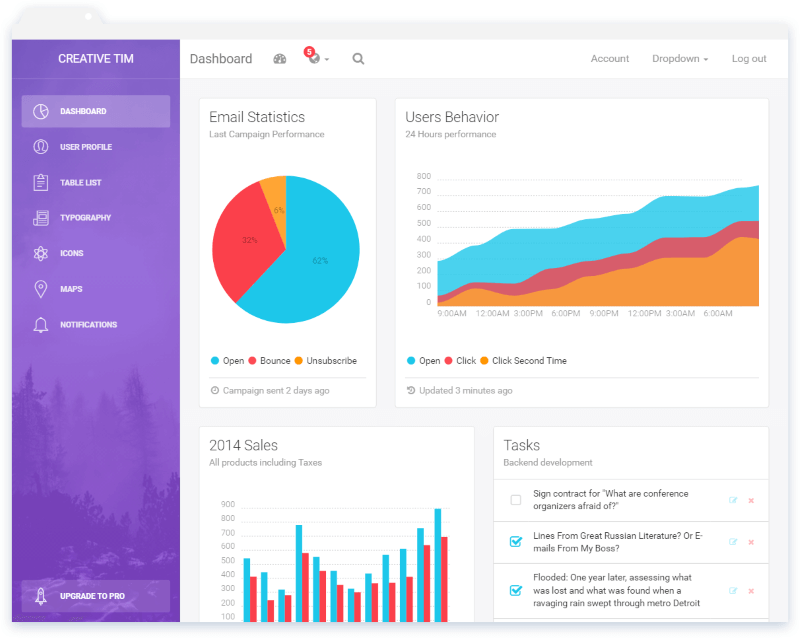 This is a Bootstrap admin template built by CreativeTim with bootstrap 4. It has simple and clean design and offers a collection of pre-built components, plugins and example template pages to get you started with building admin panels, back-end for web-applications as well as CMS or CRM. This MIT licensed free Bootstrap admin template is completely free to use in your projects. If you want more components, plugins and example pages then you can choose to upgrade to the PRO version.  The PRO version also gives you access to the full documentation, SASS files as well as Sketch files for the template.
Modular Admin (Free)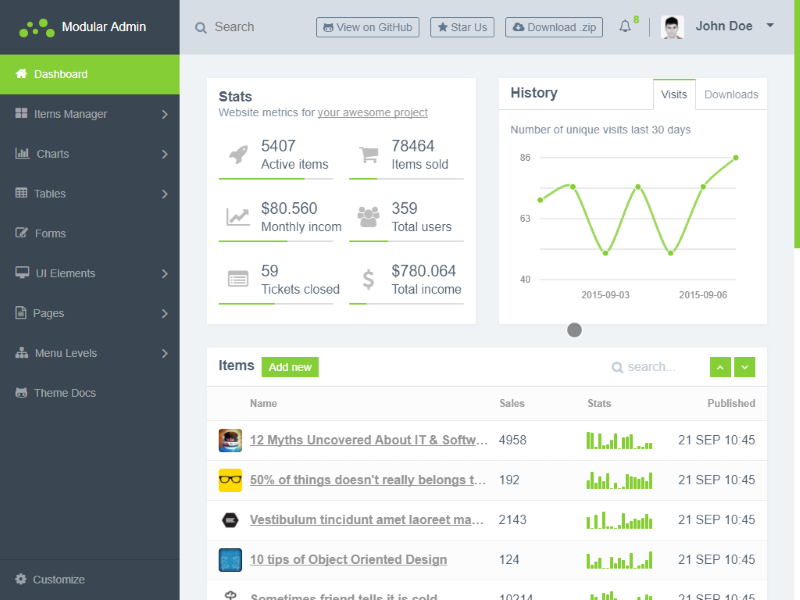 Modular Admin is a free and MIT licensed dashboard theme built on Bootstrap 4. This dashboard theme is built in a modular way which makes it easy to scale, modify and maintain. Documentation to get you started with this template is provided in the GitHub repository.
CoreUI Bootstrap 4 Admin (Free)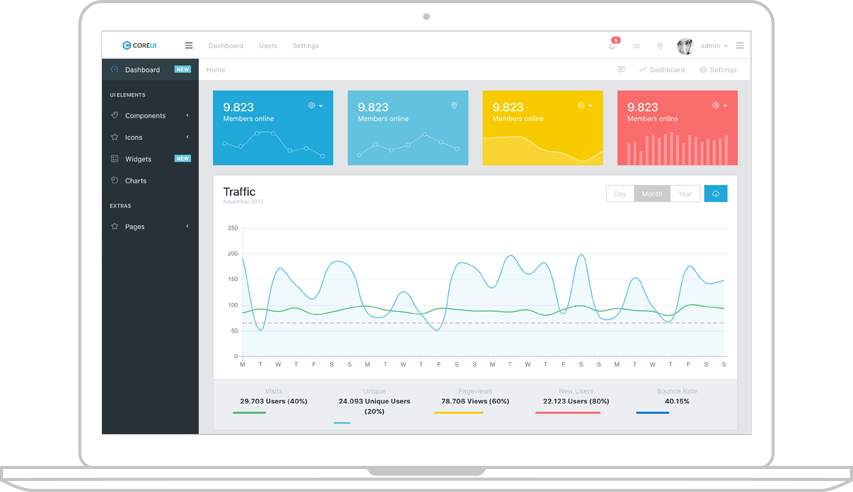 CoreUI is another free and open source (MIT license) Bootstrap admin template. CoreUI is based on Bootstrap 4 and offers 6 versions: HTML5 AJAX, HTML5 Static, AngularJS, Angular 2+, React.js & Vue.js.
Bootstrap 4 Dashboard (Free)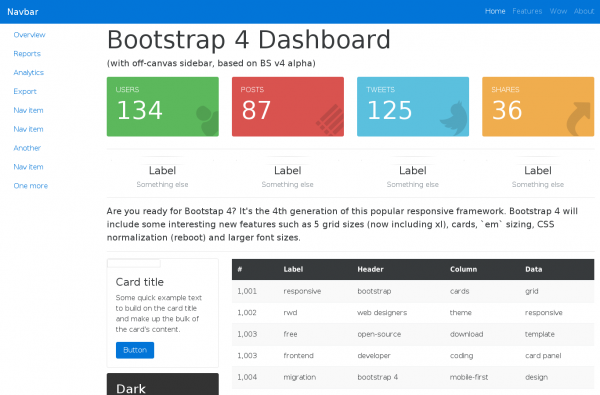 This is a free starter admin template that uses Bootstrap 4. You can view a demo of this template here.
Pages – Bootstrap 4 Admin Dashboard Template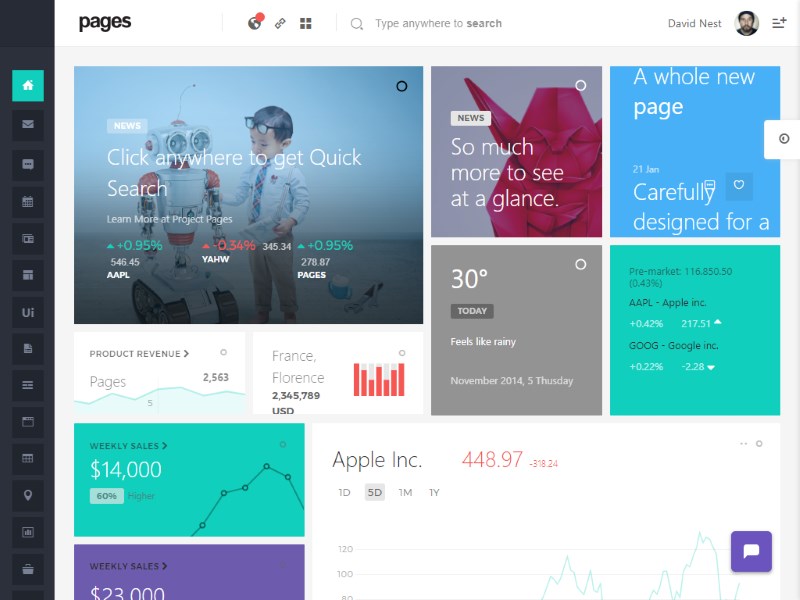 Pages is a beautifully designed premium Bootstrap 4 Admin Dashboard Template which offers multiple layouts and pre-built components as well as 6 different color schemes.
Swift Hospital – Bootstrap 4 Dashboard for Doctors and Hospitals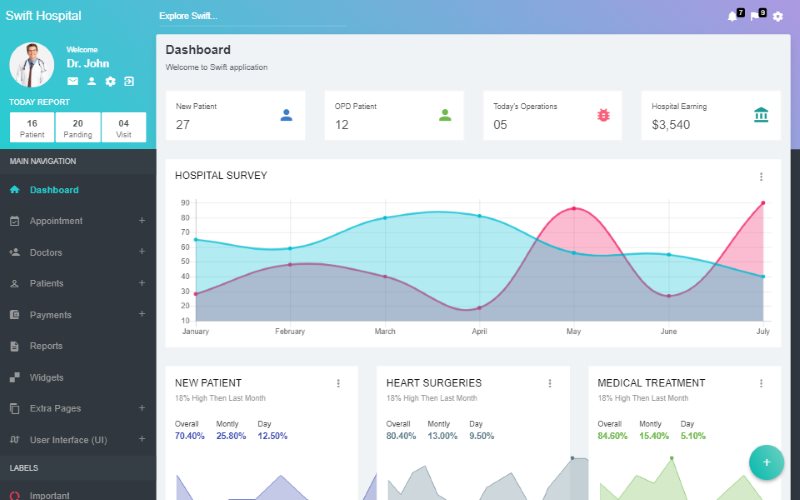 Swift Hospital Admin is Bootstrap 4 Material Design premium admin dashboard theme for Healthcare, Hospital and Medical industry. It has purpose oriented design, responsive layout with special features such as wonderful appointment forms, Doctor profile, Schedule appointments, patients profile, patients invoice, services, doctors, Income Report, Sales Report, Payments and many more.
Also See: Bootstrap Admin Dashboard Templates – Free Download & Premium
Bootstrap 4 Resume/CV Templates
Creative CV – Resume Template (Free)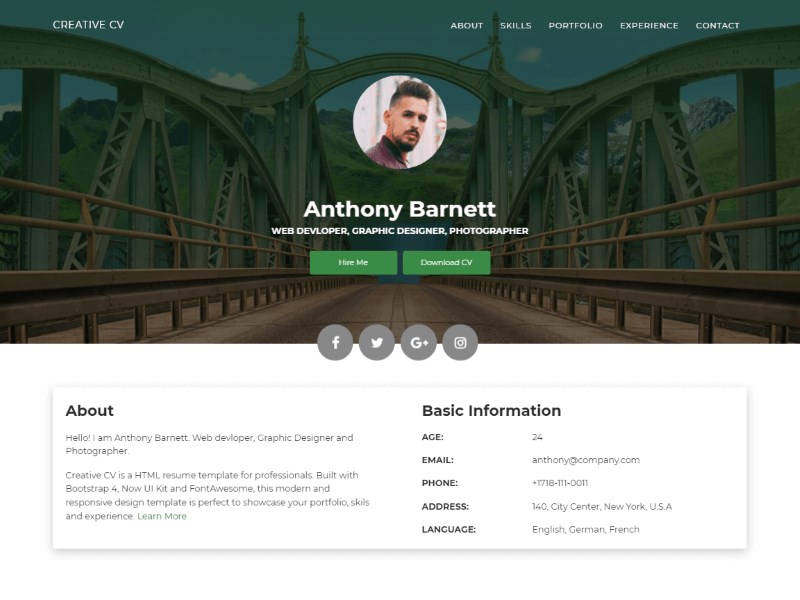 Creative CV is a professional design resume/CV HTML template built with Bootstrap 4 and Now UI Kit. This modern and responsive design template is perfect to showcase your portfolio, skills and experience. It is also easy to edit, customize and extend as per your needs.
Resume Template for Bootstrap 4 (Free)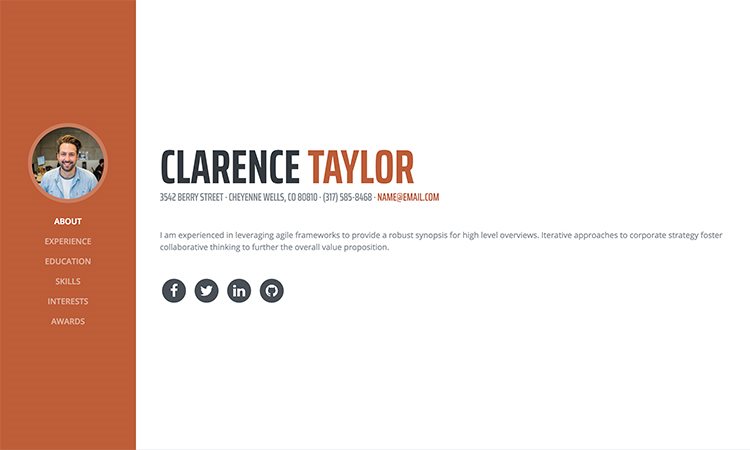 Resume is a Bootstrap resume or CV landing page theme to help you beautifully create easy to use, stylish resume websites.
MeetMe – Free Resume Website Template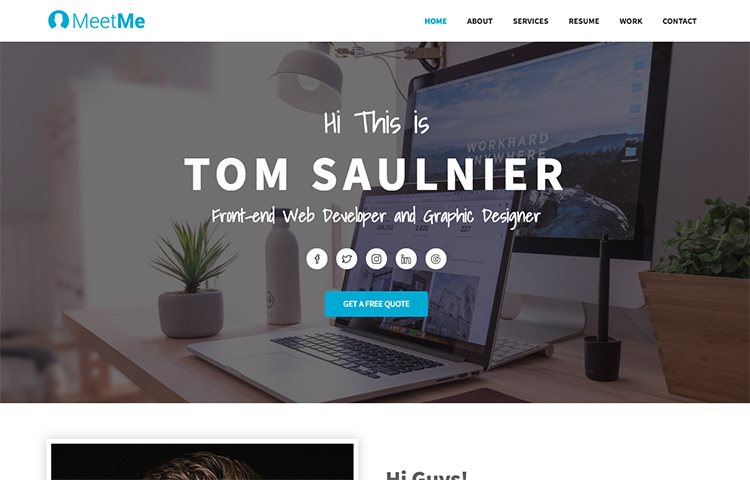 MeetMe is personal portfolio and CV Template which comes with all essential features and sections to showcase portfolio, skills and work experience in a constructive way.
Brittanto – Personal Portfolio HTML5 Template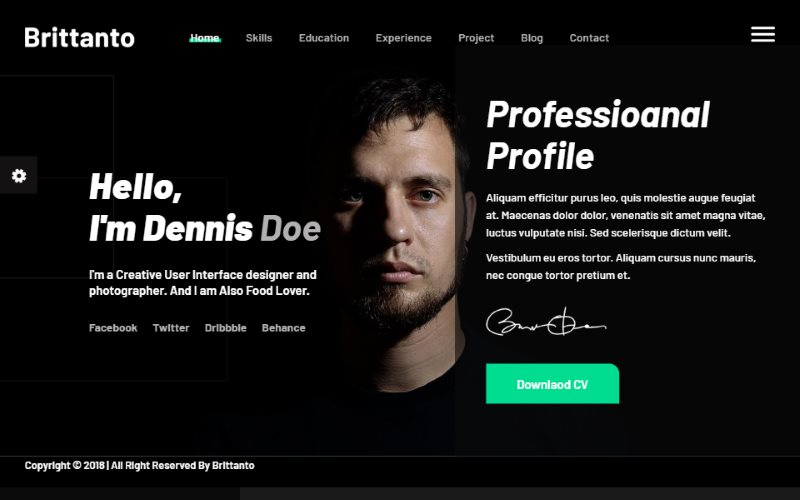 Demo & Download
Brittanto is a Portfolio HTML5 Template. It's Fully Responsive based on Bootstrap 4. All files and code have been well organized and nicely commented for easy to customize.
Aladin – Personal CV Resume Portfolio Template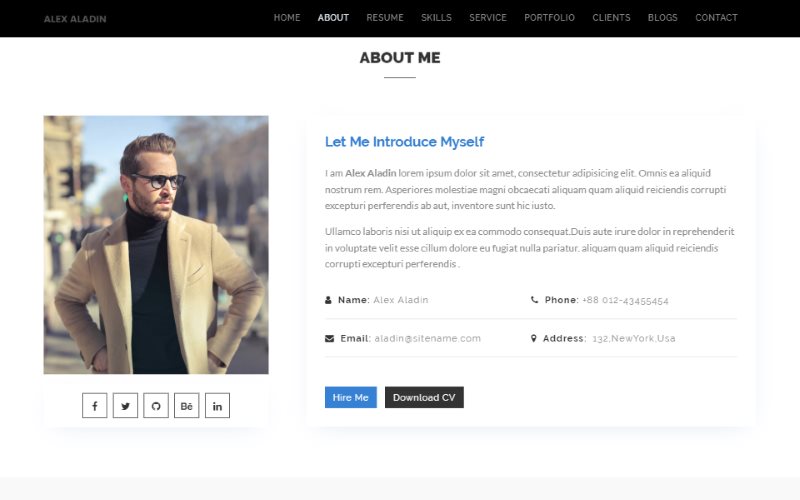 Aladin is a Creative Modern Resume/CV One Page Template perfect for freelancer, individual, photographer, web designer or developer.
Also See: Professional HTML & CSS Resume Templates for Free Download (and Premium)
Bootstrap 4 Wedding Templates
Wonderful Wedding Website Template (Free)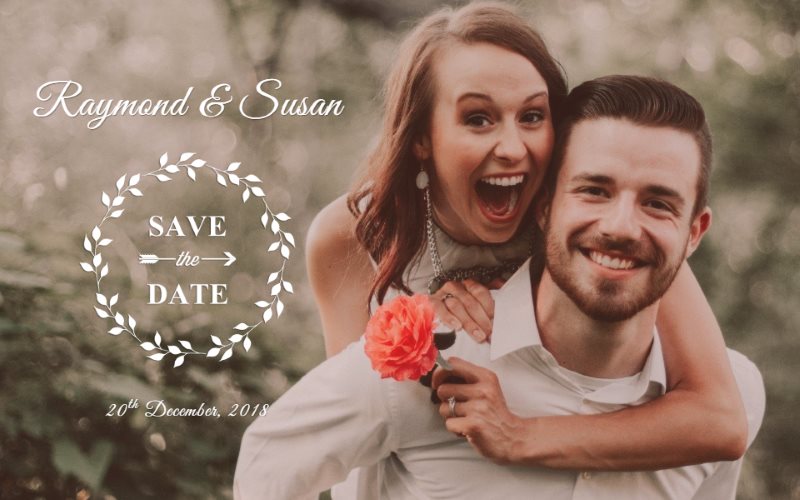 Wonderful Wedding is an elegantly designed wedding website template based on Bootstrap 4 framework. This wedding template is fully responsive. You can easily edit and customize the template in order to add your own photos, dates and event details.
Arlin – Responsive HTML5 Wedding Template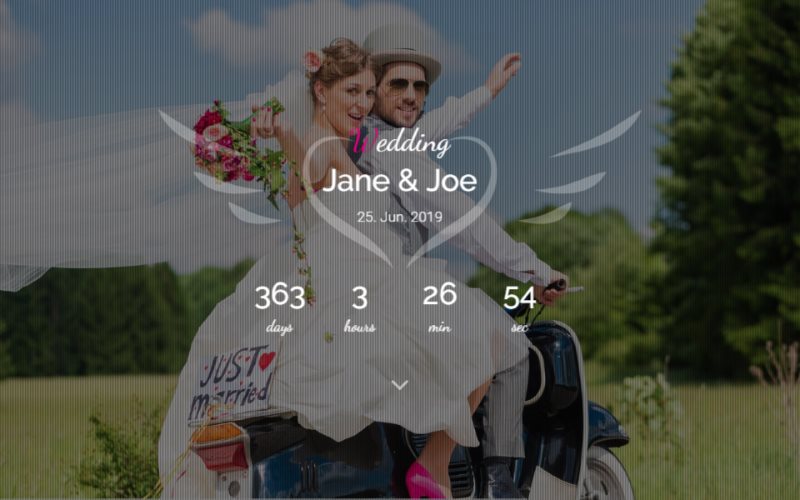 Arlin is a responsive, clean and easy-to-use template for wedding. The template includes a countdown timer and an e-mail sender.
Also See: Beautiful Wedding Website HTML Templates (Free & Premium)
Bootstrap 4 Medical Templates
Medic – Bootstrap Medical Template (Free)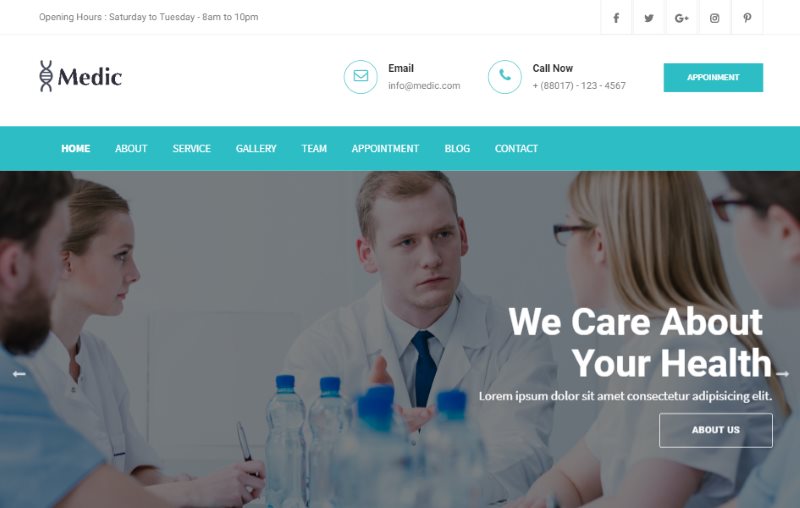 The Medic template can be used for any health clinic, dentist, private doctor, or surgeon website. The design is clean and fresh, and the layout is completely responsive. It implements multiple elements and sections, there are eight pre-made pages in total.
Mediseba – Medical and Healthcare Template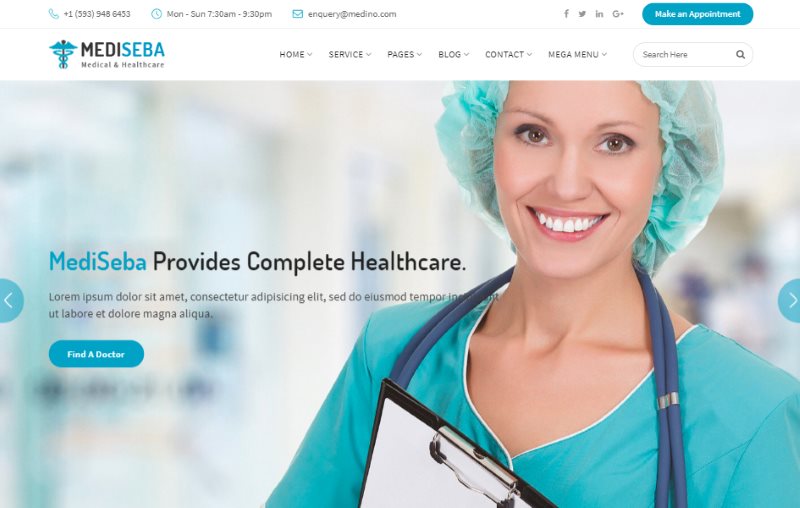 Mediseba – Medical & Healthcare is a modern, clean & minimalist template which is made with Bootstrap 4 & Sass language. This template is suitable for Medical, Hospital, Clinic, Health Care, Doctors, Surgeons, Dentists and many more sites.
Finddoctor – Doctors Directory and Book Online Template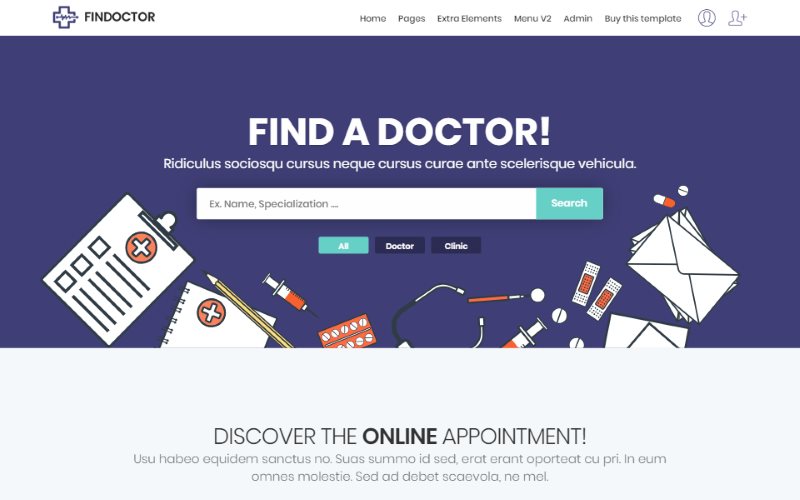 FINDOCTOR is an HTML 5 site template, a directory for doctors and medical industry where patients can find and book a visit or treatment by specialty or location.Doctors and clinics can display essential information, patients reviews and booking availability.
Bootstrap 4 Portfolio Templates
Freelancer – One Page Bootstrap Portfolio Theme (Free)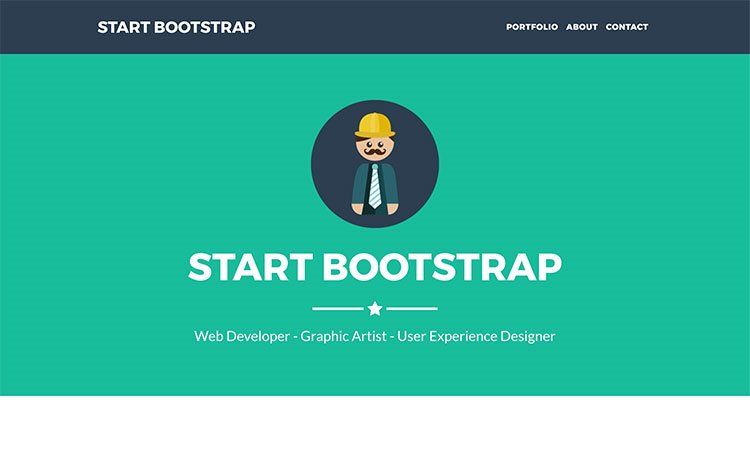 Freelancer is a one page Bootstrap portfolio theme for freelancers.
P.folio – Bootstrap Portfolio Template
Pfolio – Bootstrap Portfolio Template is a responsive clean and modern HTML5 Bootstrap Portfolio Template for personal portfolio, CV, resume, freelancer, photographer, musician, painter portfolio, artworks, art, artist portfolio, web design works, illustrators, trainer, projects, freelance designer.
Ryan – Bootstrap 4 One Page Personal Portfolio Template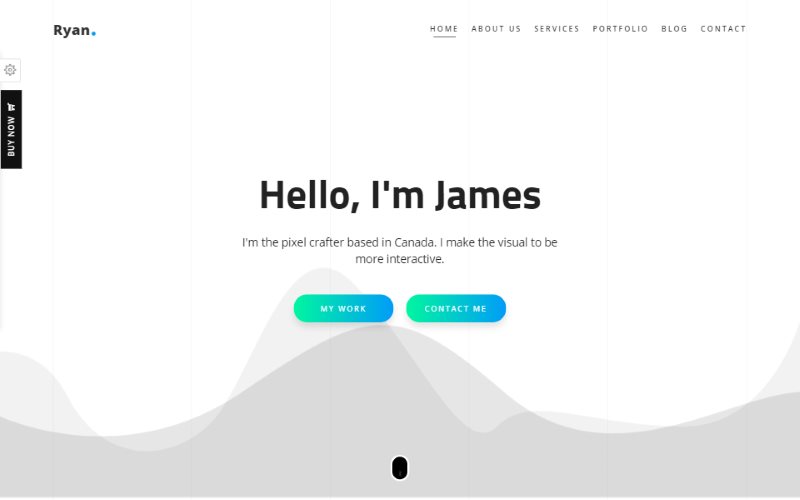 Ryan – Personal Portfolio Template is a Simple, Modern, Creative and Responsive HTML5 OnePage Template. It will help you to presents your self even your Business/resume more smartly and easily.
Bootstrap 4 Bitcoin Cryptocurrency Templates
Bitbank – Bitcoin Cryptocurrency Template (Free)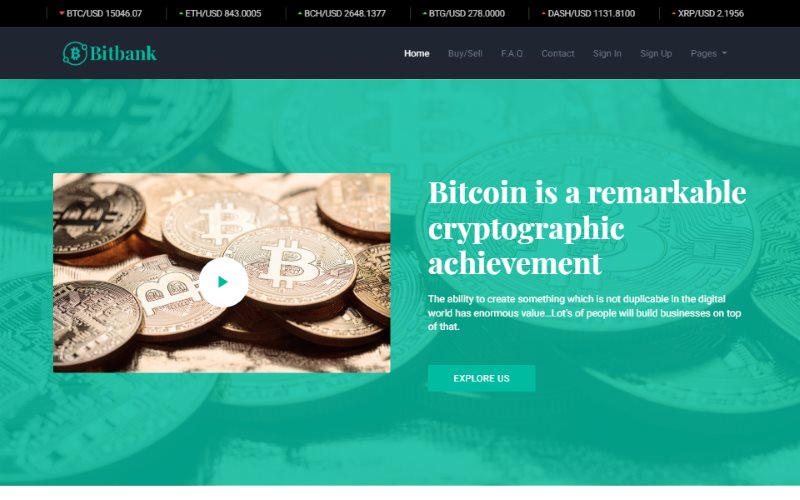 BitBank is a HTML template created for cryptocurrency exchange and trading, digital currencies, bitcoin mining websites, and finances and business consulting.
Cryptoking – Bitcoin ICO Cryptocurrency Landing Page HTML Template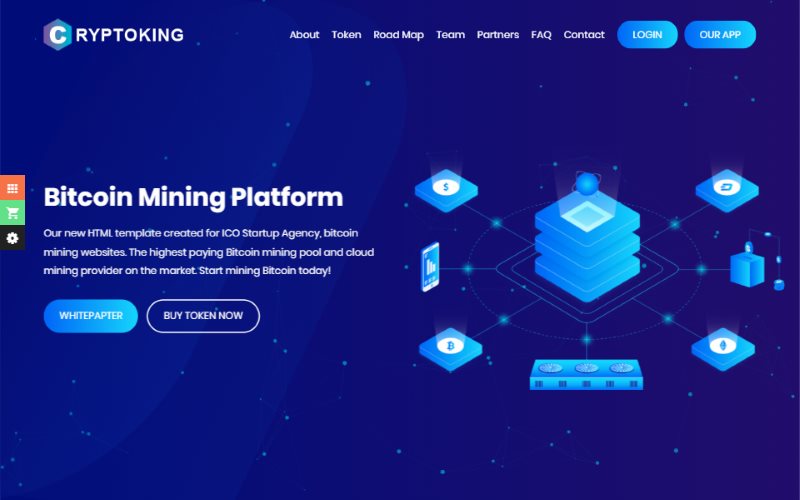 Cryptoking is a template created for ICO startup Agency Website, Cryptocurrency Agencies Website, Digital Cryptocurrency investment Website, Tokenized Exchange platform.
Cryptency ICO – Cryptocurrency and Bitcoin Responsive Landing Page Template
Cryptency ICO is a clean, modern and responsive landing page template, specially created for ICO startup, Cryptocurrency Agencies Websites. If you are working in Digital Cryptocurrency business then Cryptency ICO is best landing page template to launch your website.
Also See: Best Bitcoin & Cryptocurrency Website Templates & Themes
With all these free and premium Bootstrap 4 templates, we are sure you will find what you are looking for and will be able to create excellent websites. If you need any help or want us to cover any other template that we may have missed, then please do not hesitate to comment below.