A truly remarkable billboard ad has the magnetic power to capture someone's attention. Likewise, when you are designing a billboard advertisement, your design presentation needs to be equally interesting and eye-catching. That is why we bring to you a collection of some of the best and free billboard mockups you can download and create an impactful billboard design showcase for your client or for your online portfolio.
Below you will find billboard mockups in many different real world scenarios and styles including daytime, nighttime, indoor, outdoor, street & road side, curved, and round. You can use these mockups to depict your ad being printed on billboards placed on buildings, subway, public places and in different lighting conditions.
All these billboard mockups are completely free to download in PSD format. Each mockup contains smart object layers that you can easily edit in Photoshop to add your own design. Read on for a preview and download links for these free billboard mockup templates.
Also see: Poster Mockups to Showcase your Designs
High Resolution Billboard PSD Mockups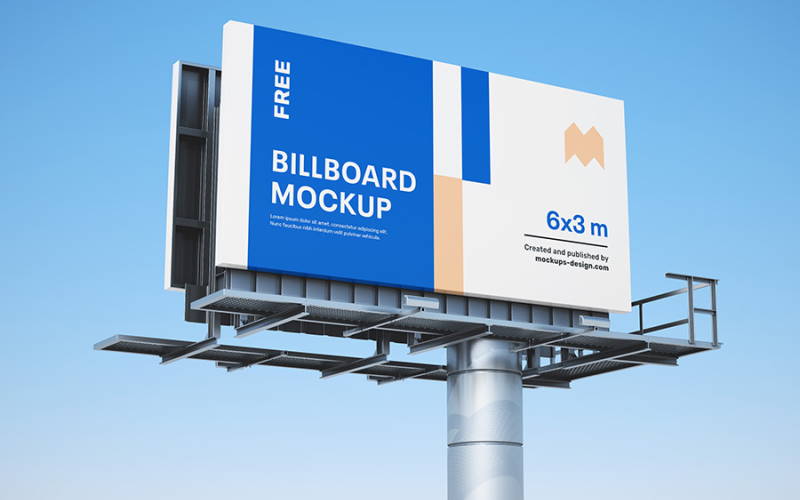 A set of 3 high resolution mockups with one front and two side views to present your 6×3 m billboard ads to your clients.
Free Big City Billboard Mockup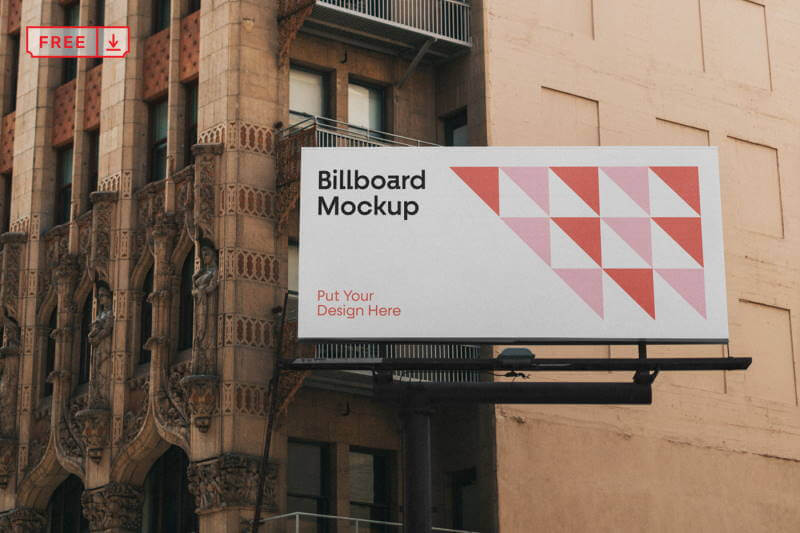 An easy-to-edit mockup to create a realistic presentation of your city billboard design. Free to download in PSD format.
Free Curved Billboard Mockup PSD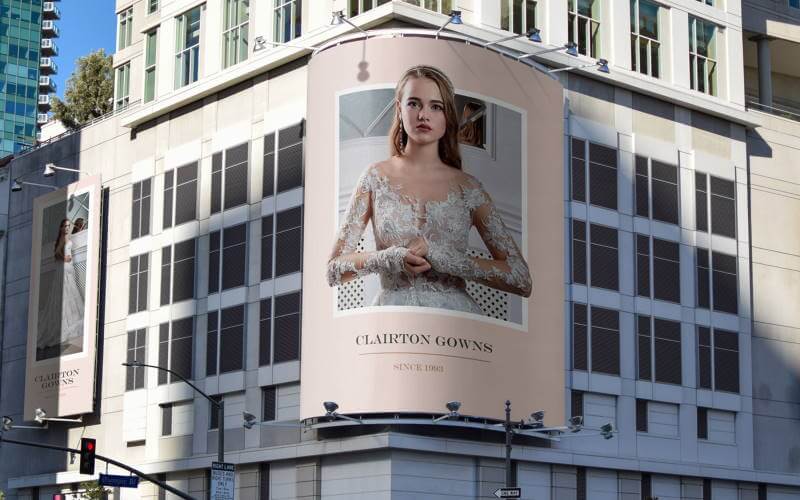 Free Photoshop mockup to display your designs on both vertical and curved billboards placed on a building. Lighting and shadows are on separate layers for easy editing.
Free Subway Billboard Mockup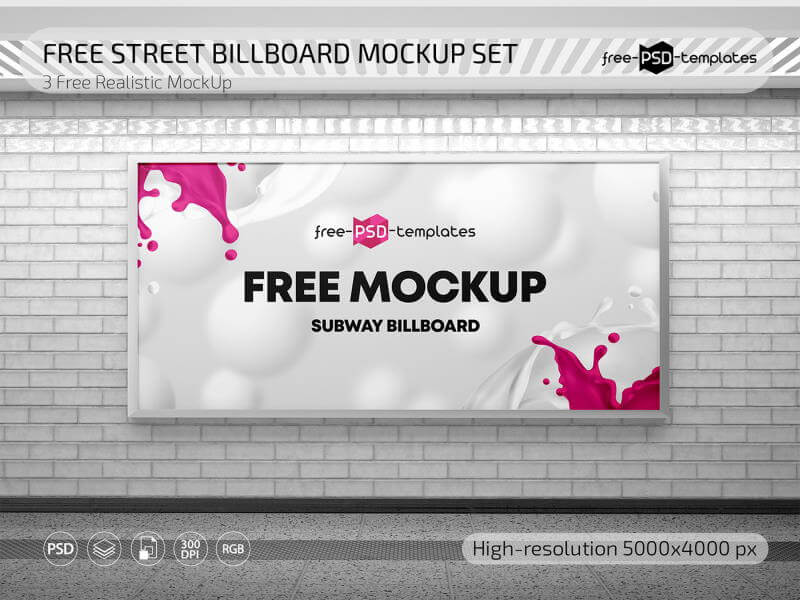 This is a set of 2 high resolution 5000×4000 px 300 DPI PSD mockups presenting both front and side views of a billboard displayed in a subway.
Free Advertisement Billboard 16×32 Mockup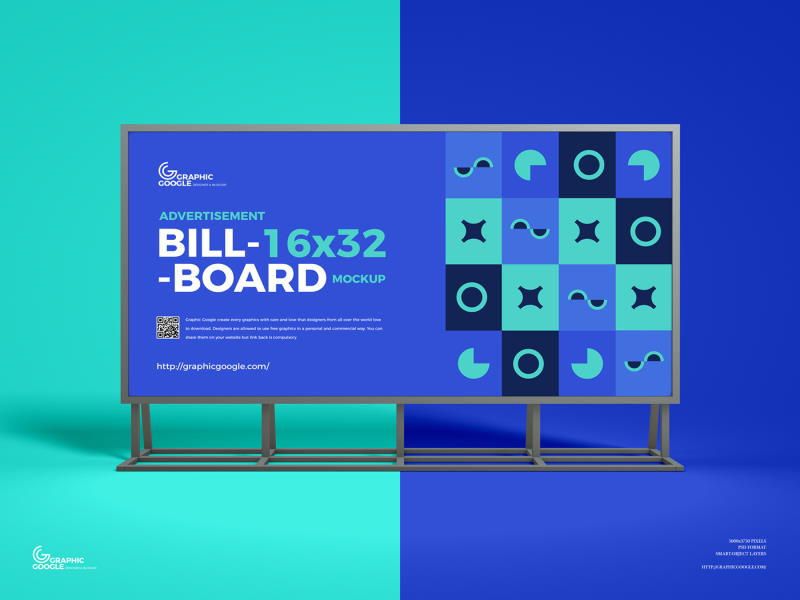 With this free for commercial use mockup, you can create your own mockup scene with your ad design shown on a billboard on a stand. Background color can be easily changed to match your branding using the solid color adjustment layer in Photoshop.
Free Indoor Advertising Billboard Mockup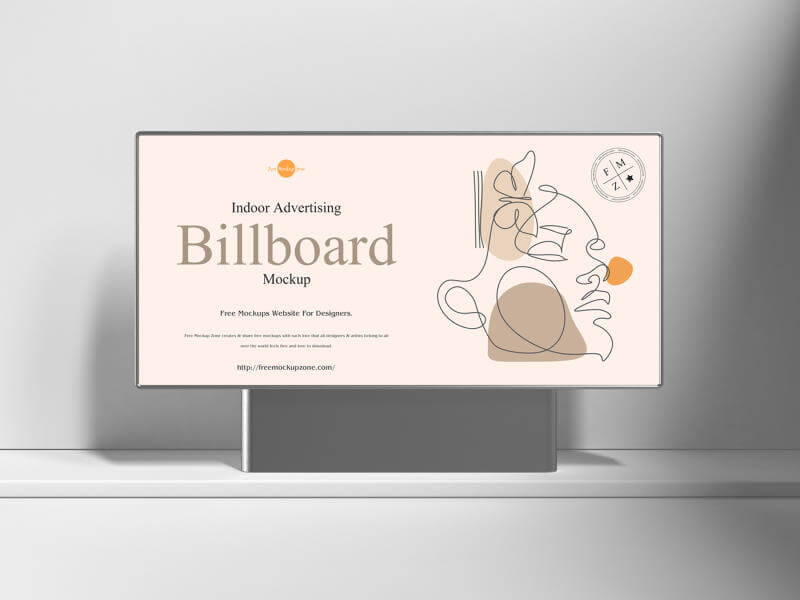 If you are designing an indoor billboard advertisement, this mockup is perfect for you to showcase your design in such lighting conditions. The mockup is completely free to download, you can easily insert your design using smart object layer in Photoshop.
Free Public Place Nighttime Billboard Mockup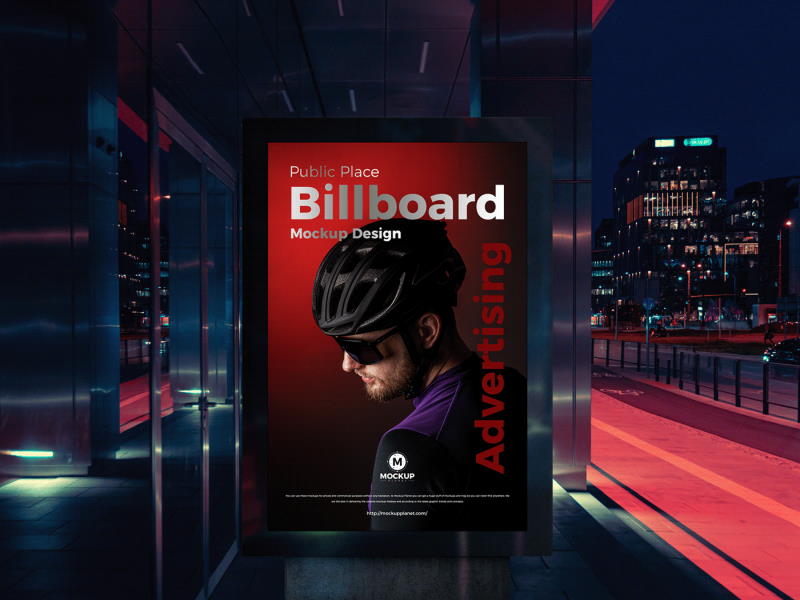 Using this outdoor public place advertising mockup, you can show how your billboard design would look during night time. On downloading, you will get layered PSD file with smart objects for easy editing.
Billboard on the Building Free Mockup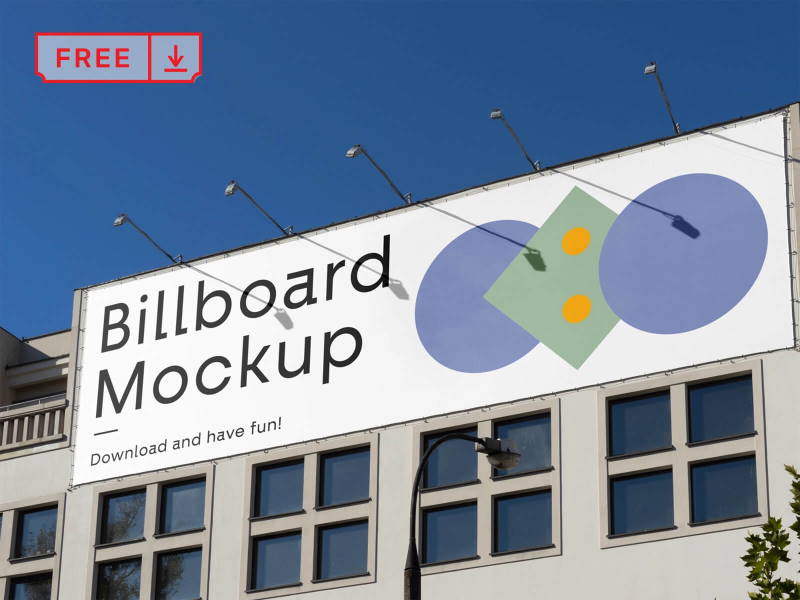 Placing billboards on a building can be a good way to promote products and/or services. With this free mockup, you can create a photo realistic presentation for such advertisement projects.
Free Daylight Billboard Mockup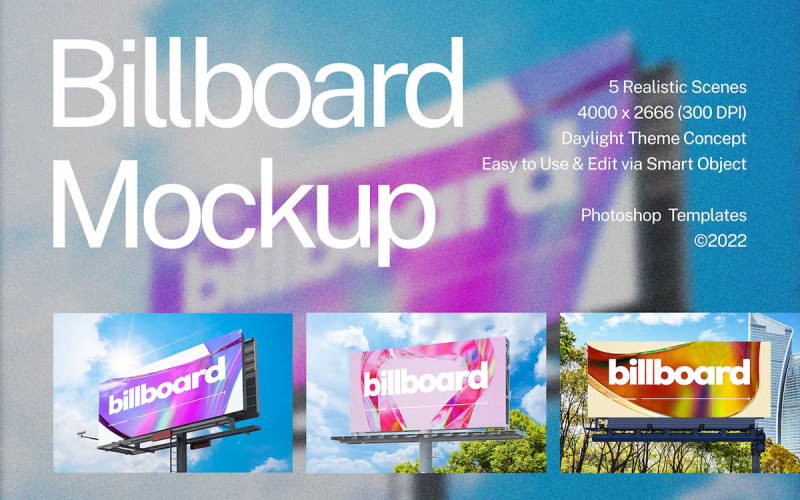 This free pack of 5 realistic billboard mockups will help you showcase how your billboard ad designs would look in broad daylight with bright sky, buildings and trees in the background.
Free Street Billboard PSD Mockup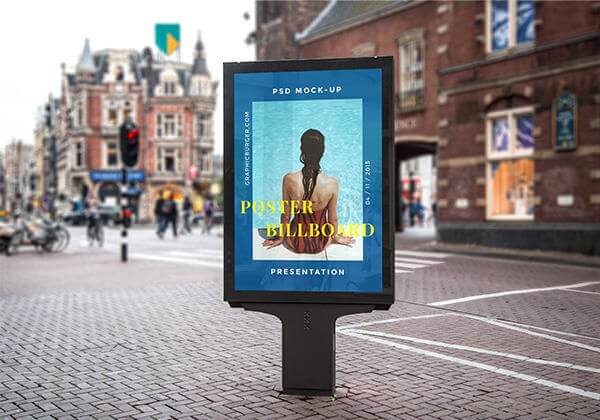 This free PSD template includes the mockup of a street billboard for presenting your advertising campaign design in a professional manner. Download includes a layered PSD file of 3500×2454 px dimension.
Free Billboard Mockups PSD with Multi-Views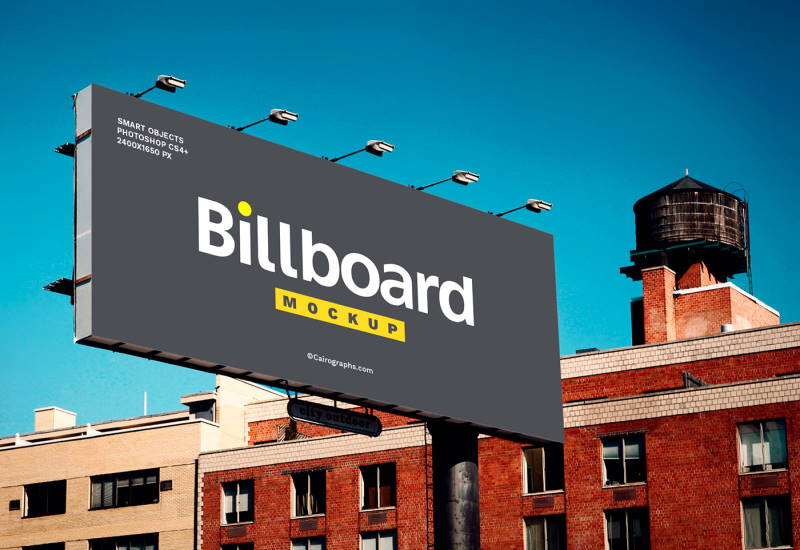 A set of 8 realistic billboard presentation mockups in different outdoor urban settings. The PSD files are based on high resolution photos and you can easily place your own designs using smart objects. These mockups are completely free to download.
Free Advertising Road Side Billboard Mockup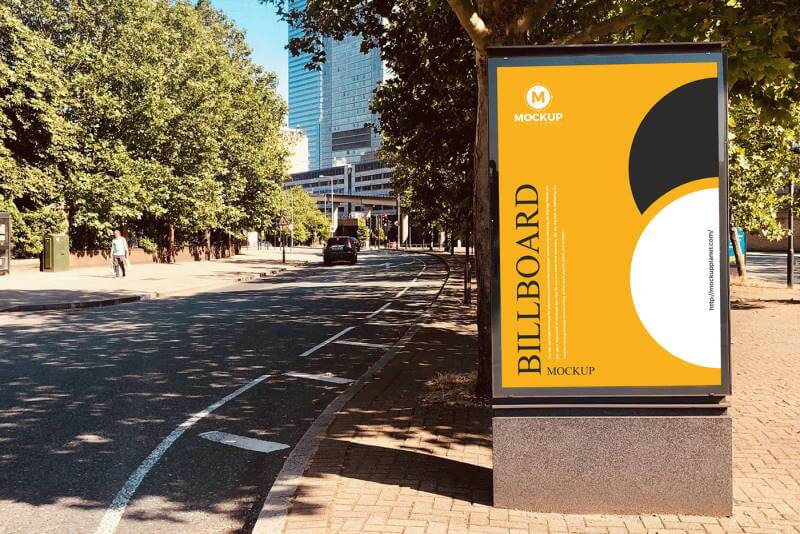 Present your design realistically in a real-world scene with this free mockup template of a vertical billboard displayed on the road side in day time. Available for free download in PSD format.
Free Modern City Advertisement Billboard Mockup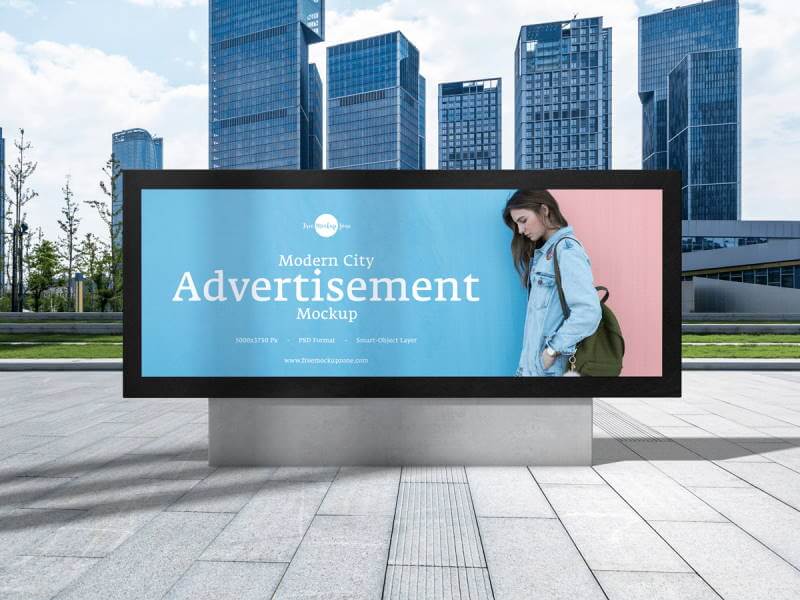 An outdoor city advertisement billboard mock-up to help you create a neat presentation for your next promotional campaign design.
Free Vertical Banner on Building Mockup
Photorealistic mockup for a vertical billboard banner on the top of a building. Free to download in PSD format.
Free Round Billboard Mockup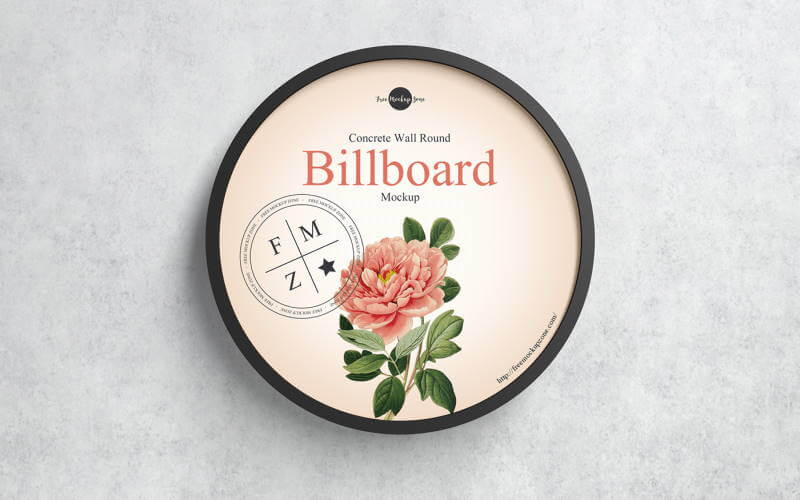 This unique mockup of a round billboard placed on a concrete wall sets itself apart from the other horizontal and vertical billboard mockups we have covered in this post. Suitable for branding, signage and advertising presentations.
Free Urban Horizontal Advertising Billboard Mockup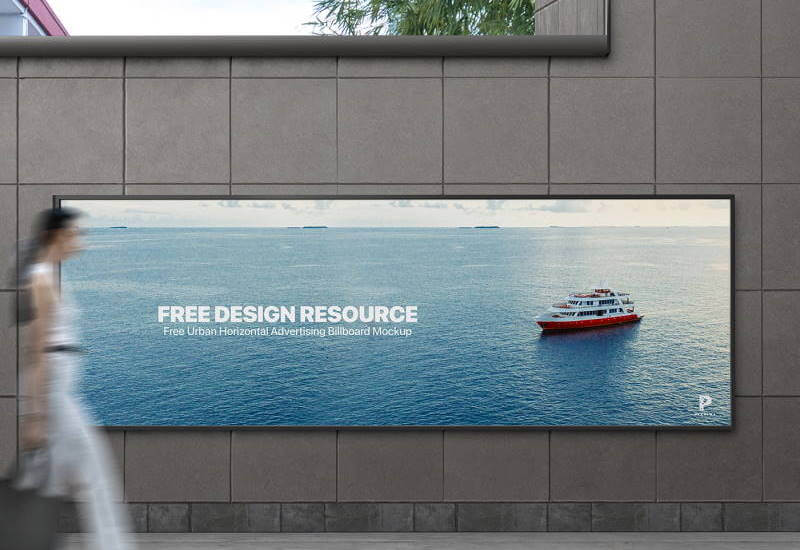 This free mockup PSD features a horizontal advertising billboard on a tiled wall that will give your design mockup a more realistic look. This urban billboard mockup is a high-resolution file that comes with free personal and commercial use license.
Billboard Mockup Freebie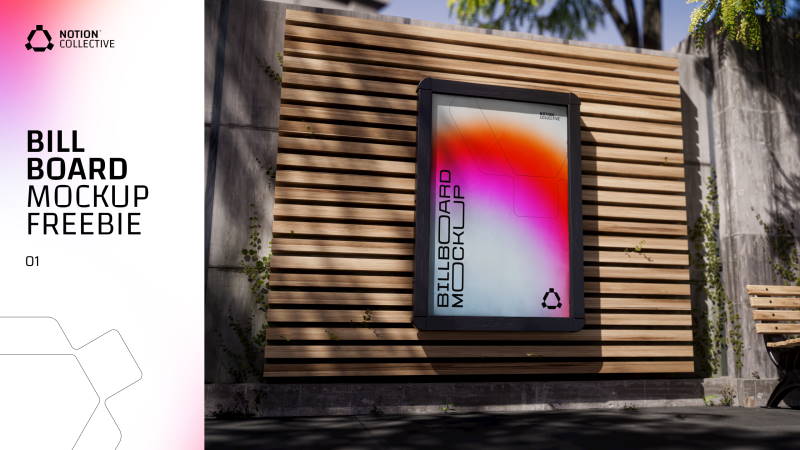 Present your artwork in an aesthetic and realistic way with this free billboard mockup template. The mockup features authentic shadows, textures, and details to add realism to your design mockups.
Free Outdoor Billboard against Sky Mockup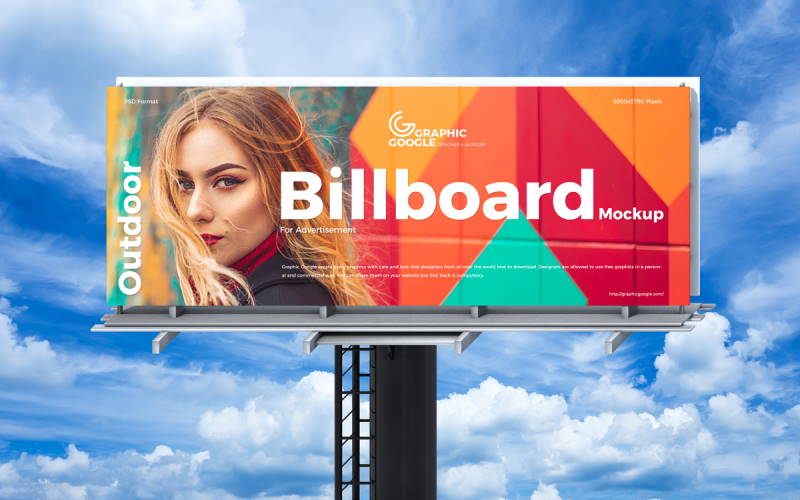 With this free outdoor billboard mockup, you can showcase how appealing your billboard design would look against bright sky and clouds. Available for free download in PSD format.
Free Billboard on Street Wall Mockup PSD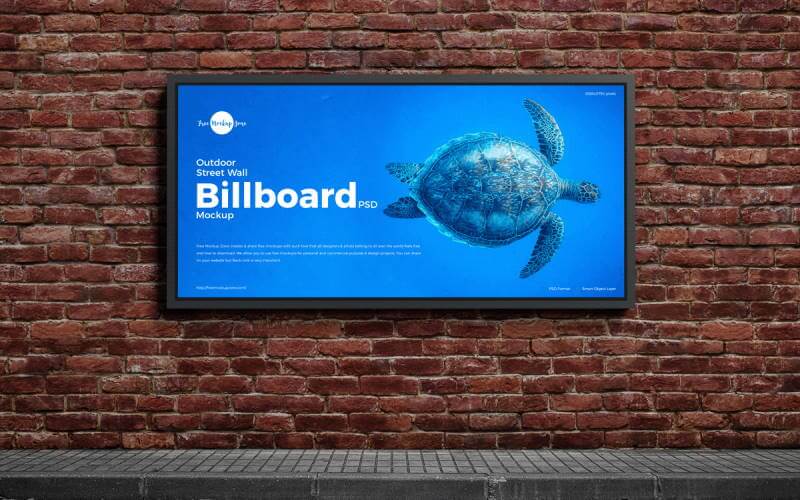 Another free outdoor street wall billboard PSD mockup that allows easy editing with just a few clicks in Photoshop.
Photo Realistic Billboard PSD Mockup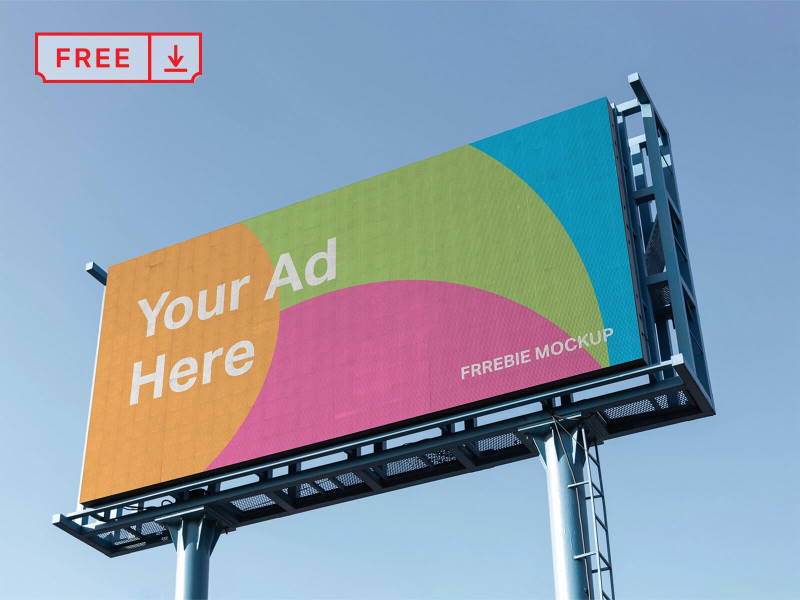 Billboard ads are large, but many are viewed by people who are driving. This free photorealistic mockup allows you to showcase how your ad would look like to people seeing it from below while travelling.
With these billboard mockups to help you easily create professional design presentation, you can invest more of your time in creating a successful billboard advertising campaign. If you liked our collection of free billboard mockups, do not forget to share this post will your fellow designers!
Billboard ads have large typography for better legibility even from distance. On that note, you may want to check out our articles covering display fonts, sans serifs and serif fonts that you can use in your next billboard design project. You may also want to look at these examples of brilliant billboard ads for inspiration.
More Free Mockup Templates
Before you go back to your billboard ad design project, we leave you with more free mockup resources from our site. Enjoy!