Grunge textures are a great way to add a weathered, worn out look to your design. They add visual interest and depth to the backgrounds of your artwork and also make for the perfect overlays for your images and text.
That's why we've rounded up the best free grungy texture sets from around the web. You'll find below a variety of free grunge textures including subtle grain, speckles and dirty, corroded surfaces to help you create authentic distressed designs.
These textures are available in many different formats: PNG, JPG, Photoshop PAT, Photoshop brushes, vector AI and EPS. All these textures are free to use in personal and/or commercial projects. You can use these textures as backgrounds, overlay them over photos or as layer masks in Photoshop to create posters, collages, typography, backgrounds and more. These free high resolution textures are also suitable for print design and themed website design. Happy designing!
Free Film Dust Grunge Textures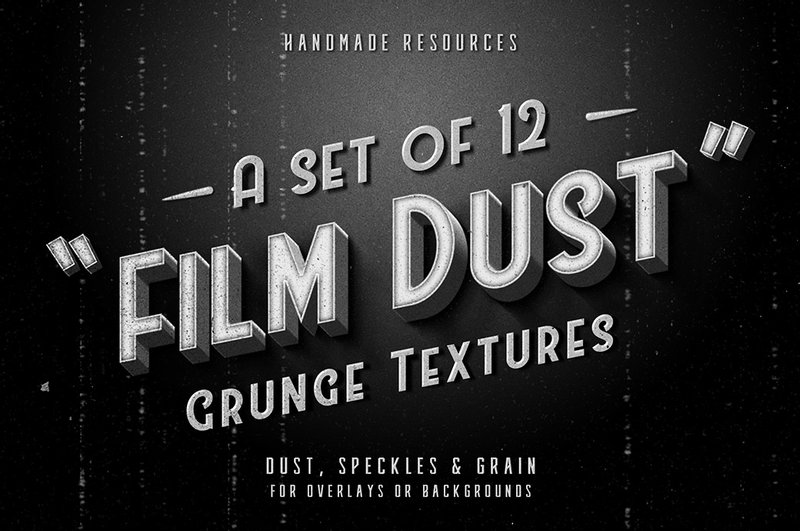 This set of 12 free handmade textures of dust, speckles and grain is perfect to add a touch of retro to your designs. Includes 6 black and 6 white textures available as 6000×4000 px JPG format.
Related: Vintage & Retro Fonts
10 Free Dirty Surface Textures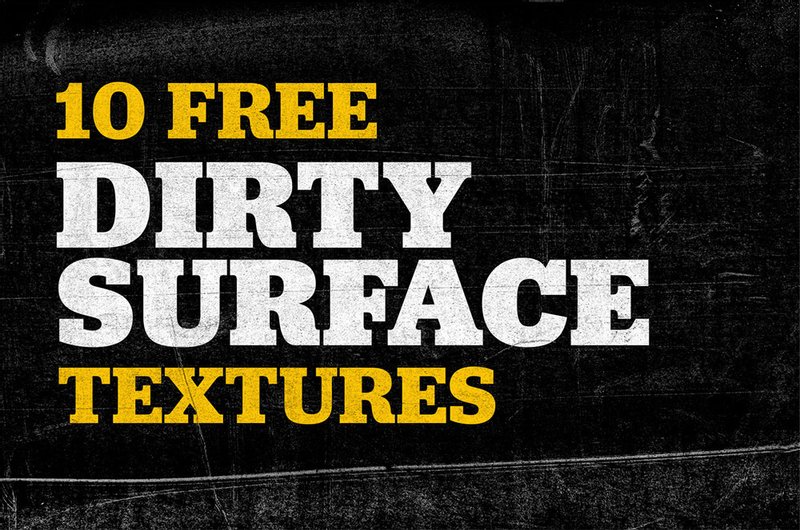 With this pack of free dirty surface textures, you can add authentic dirt effects to your work. It contains 10 high-resolution 3000×2000px /300 ppi JPG images with various amounts of grain and scratches.
Free Grunge Texture Pack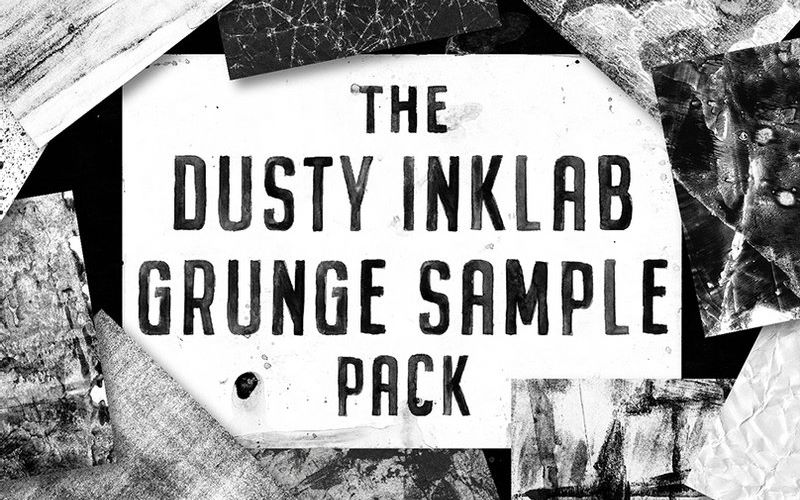 A set of 32 different grungy textures of paint splatters, speckles damaged posters, dirty fabric, gritty, wrinkled paper, worn out copy machine and more. These textures are perfect to give your artwork a rugged or worn out look. Free download includes textures in JPG format.
Free Grungy Paint Textures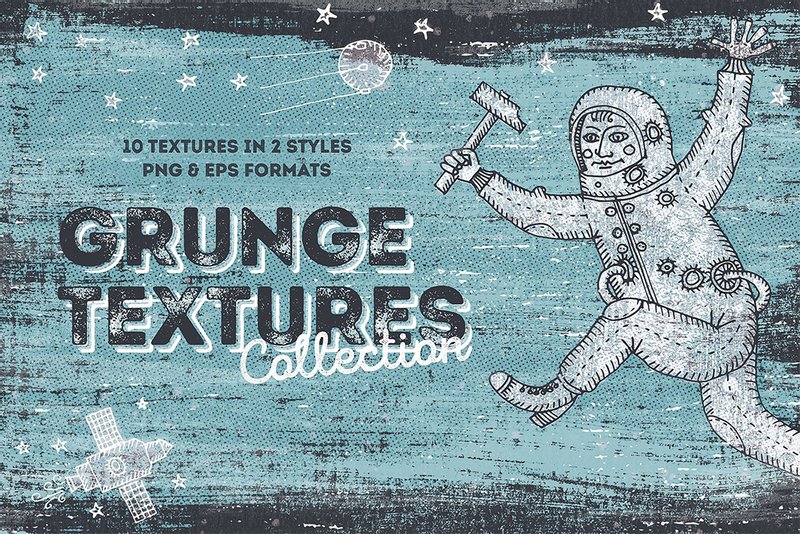 Prepared with black paint and different brushes, these handcrafted grunge textures are available in two versions – Halftone and Original. On downloading, you get PNG and EPS texture files, great for achieving an inky, sketchy look. There is also a premium version available that includes 23 textures in two versions.
Free Worn Texture Pack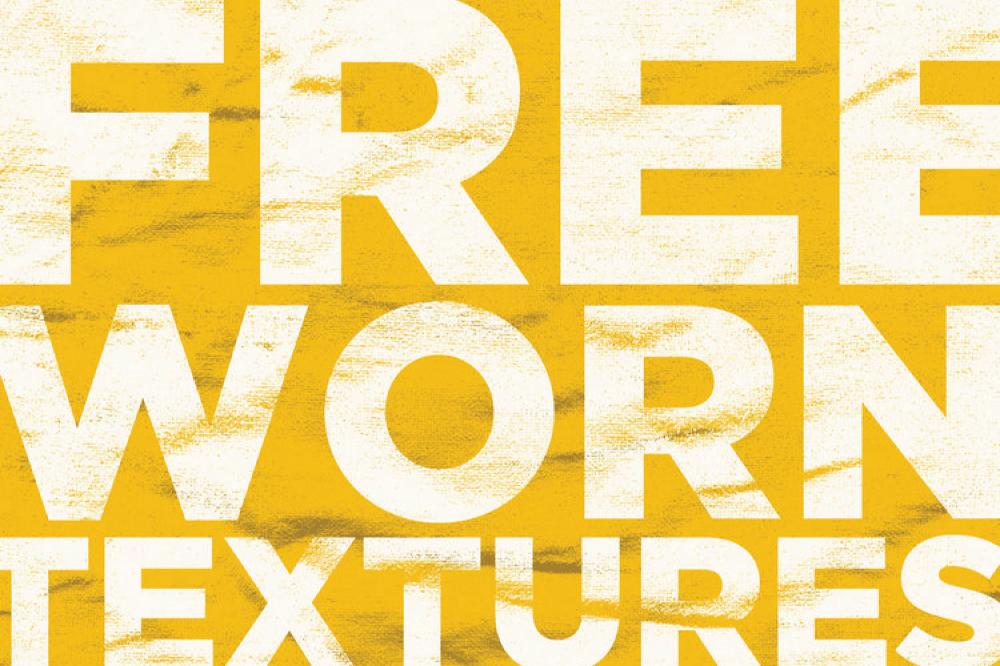 Free Worn Textures pack contains 15 free high resolution textures for distressing your graphics and illustrations. Free for personal & commercial use, the textures are supplied in TIFF format at 6000×9359 px 800 PPI.
Free Wrinkle Paper Textures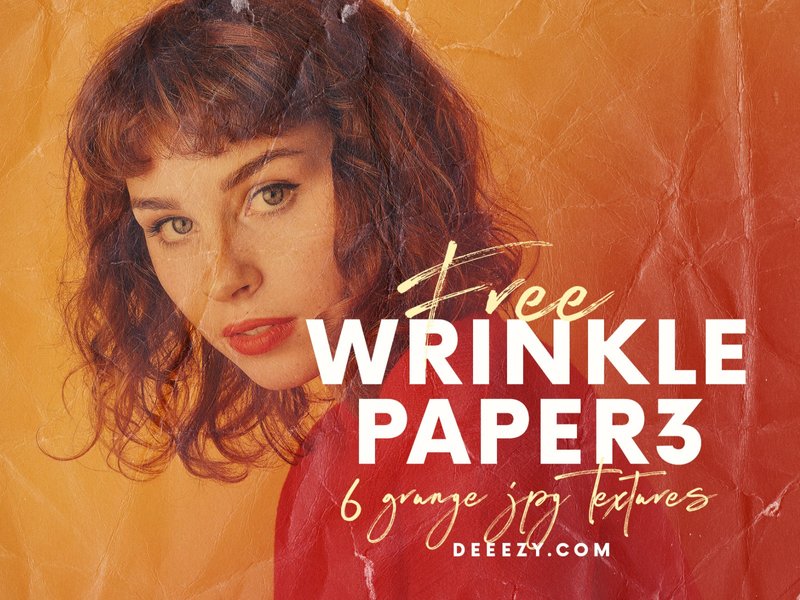 A set of 6 free wrinkle and grunge paper textures to reproduce creative photography overlay effects using different blending modes such as screen and hard light. Includes 4500×3000 px JPG texture images.
Related: Free Paper Textures
Free Grungy Photocopy Textures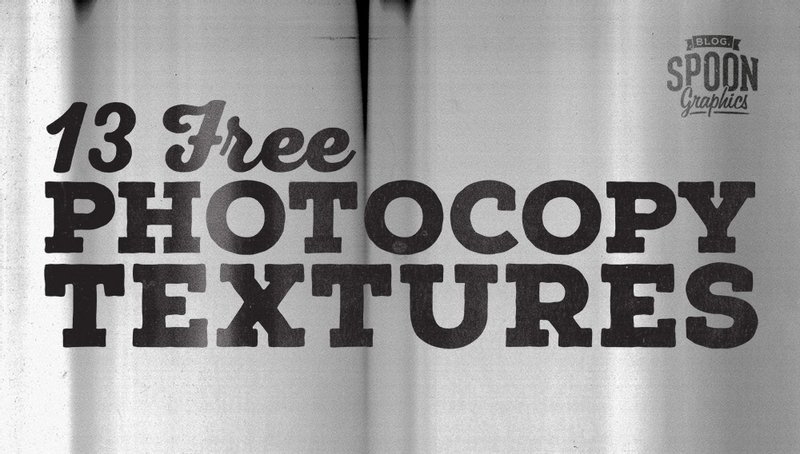 This pack of grungy photocopy textures 13 high resolution scans full of grainy tonal gradients that you would find with photocopy toner malfunctions. Perfect for adding aged look in your designs.
Free Decay Textures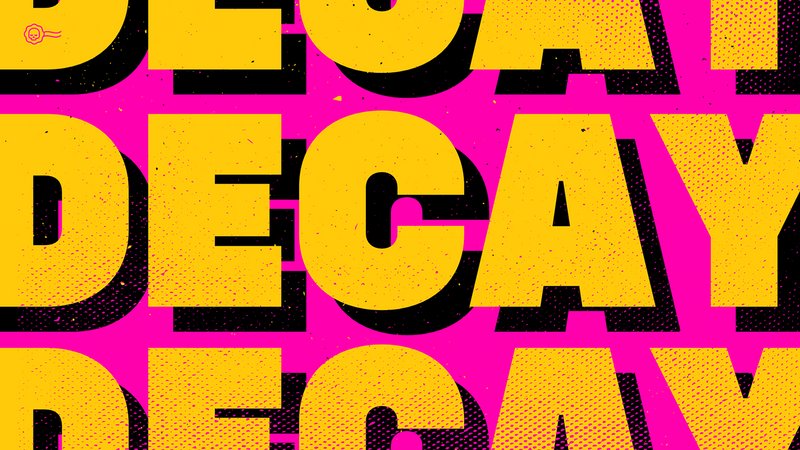 A collection of 18 free grungy decay textures for your projects. Includes monochrome PNG (raster) and AI (vector) textures of dry paint, cracks, dirt, cardboard, moss, etc. Free for both personal and commercial use.
24 Free Dirt Textures in JPG & PNG Formats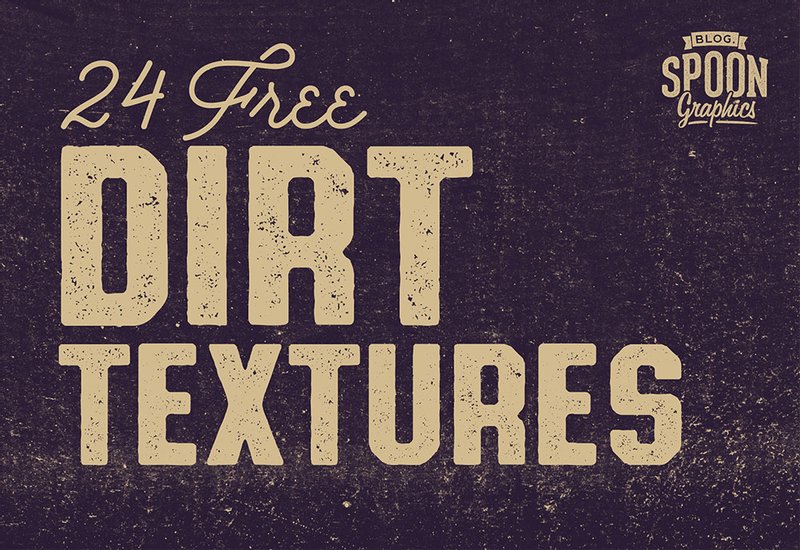 Created using real surface grime, these dirt textures will help you produce authentic dirty backgrounds and distressed artworks. It includes 24 high resolution JPG textures and PNG files with transparent backgrounds.
Free Dark Grunge Textures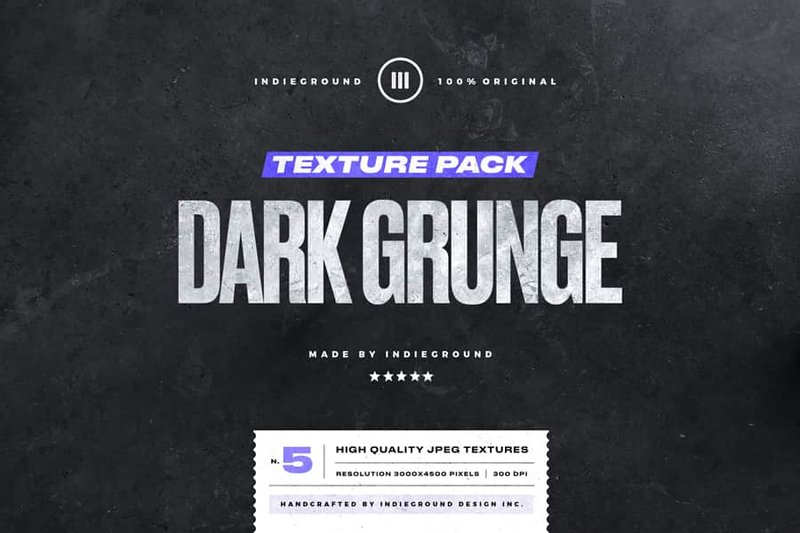 This free pack of five textures was crafted with real photos of stained and ruined floors. These dark textures are pretty useful when you need to add realistic grunge look to your designs and give them a dirty and distressed aesthetic. File format: JPG.
50 Free Rust Textures (High Resolution 4K / 8K)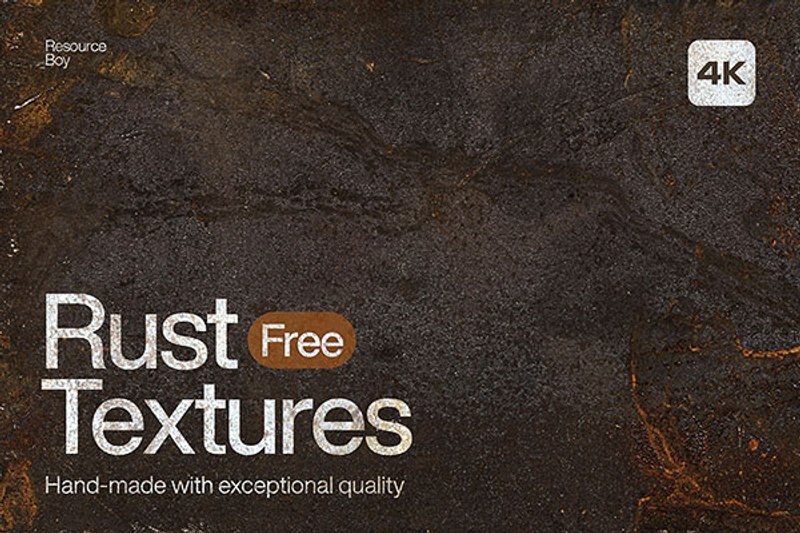 A huge pack of 50 very high resolution 4K and 8K rust textures available for free download. Ideal for generating a corroded industrial kind of effect digitally.
9 Free Grain Textures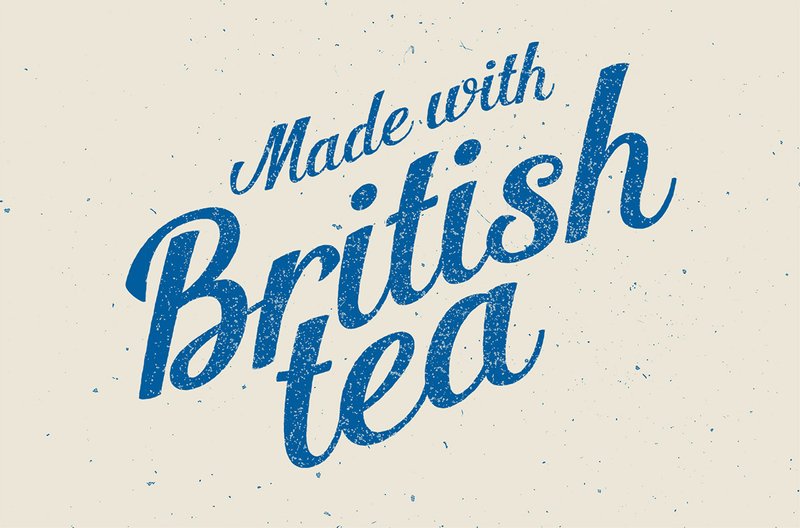 These free grainy speckled textures are useful for adding subtle texturing to backgrounds, or for applying within a layer mask for an eroded, weathered effect. Included are 9 textures in JPG and transparent PNG formats.
Free Grunge Textures PNG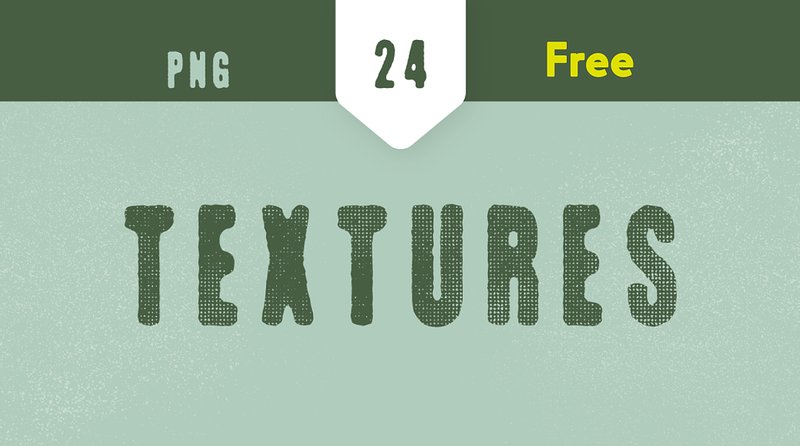 A free set of 24 PNG grunge and halftone textures.
Free Dirty Grunge Texture Pack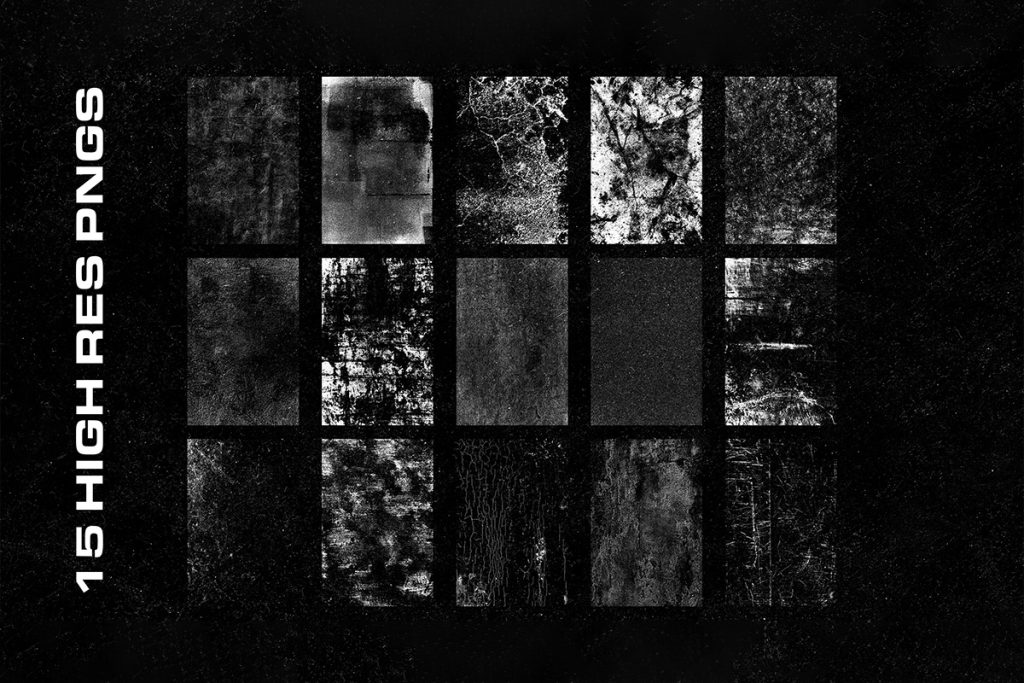 This pack includes 15 unique textures available as 4000×6000 px PNG files. These dirty textures are perfect for adding grungy effect to your photographs and social media images.
Free Rusty Metal Textures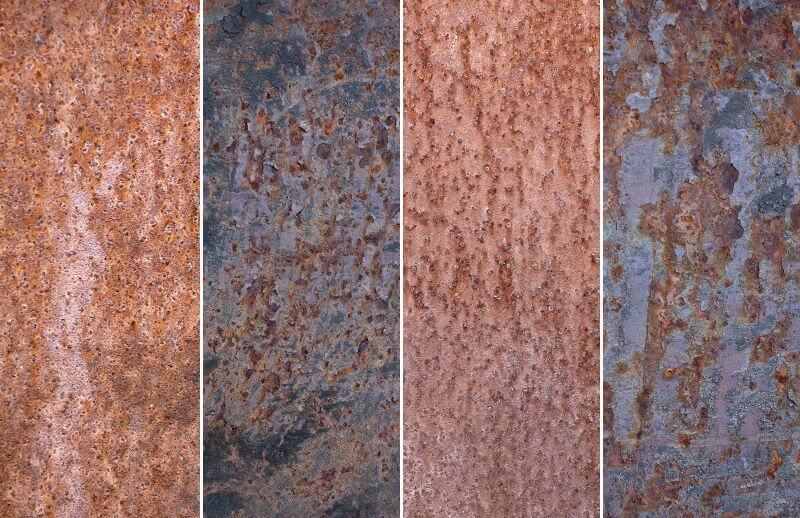 This pack contains 12 high resolution rusted and corroded metal textures for creating a grungy distressed look. Each texture is available as JPG file at 4200×2800 px size and 300 DPI.
Related: Free Metal Textures
Free Grit Texture Pack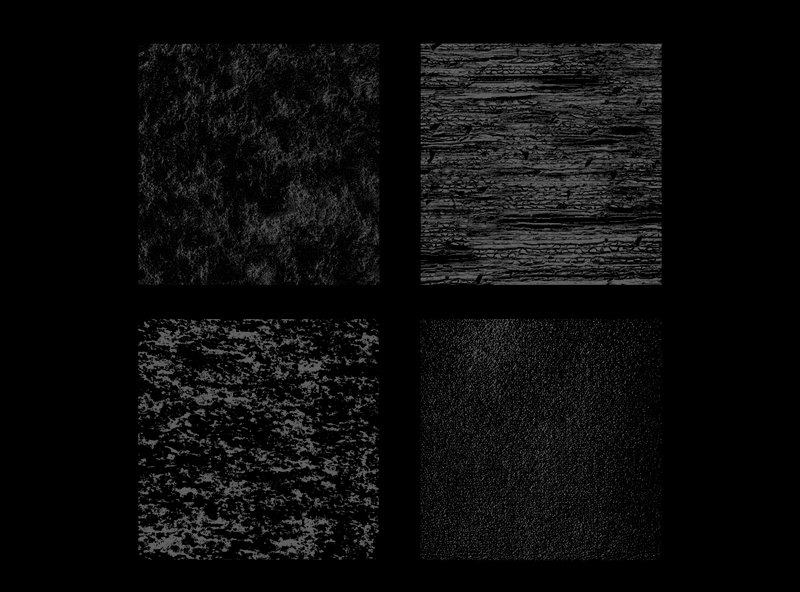 Free for personal and commercial use, this pack contains 10 free gritty texture files in EPS and PNG formats.
Free Tortured Paper Texture Pack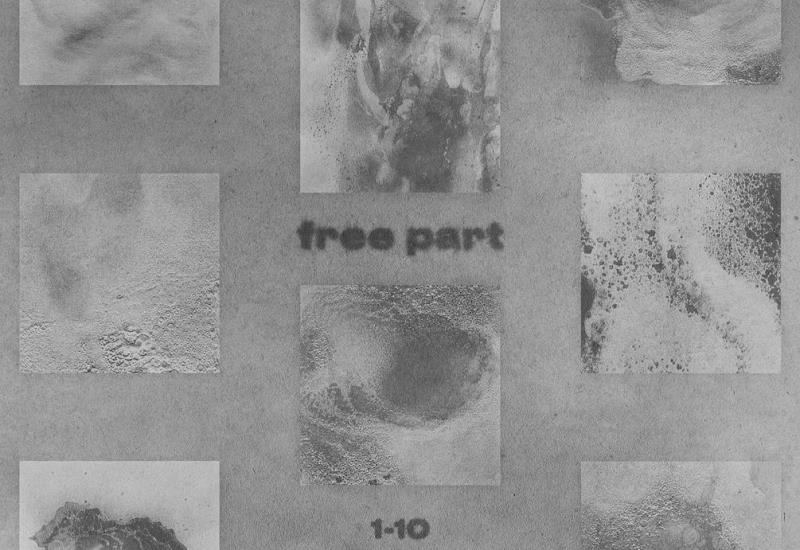 This free pack of grungy paper textures was made by treating paper with many different kinds of materials such as paint, tape and acetone. It contains 10 free textures as 4000×4000 px JPG files at 1200 PPI which makes them suitable for high resolution projects.
Free Soft Grunge Textures PNG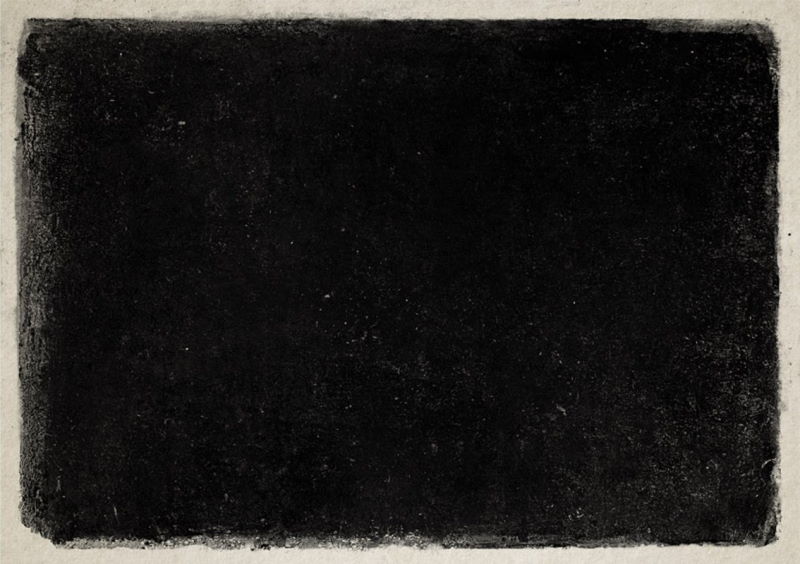 A set of 5 hand made soft grunge textures to add aged look to your designs or as backgrounds for your posters and flyers. Comes in PNG format with transparent background.
5 Free Dirty Grunge Texture Pack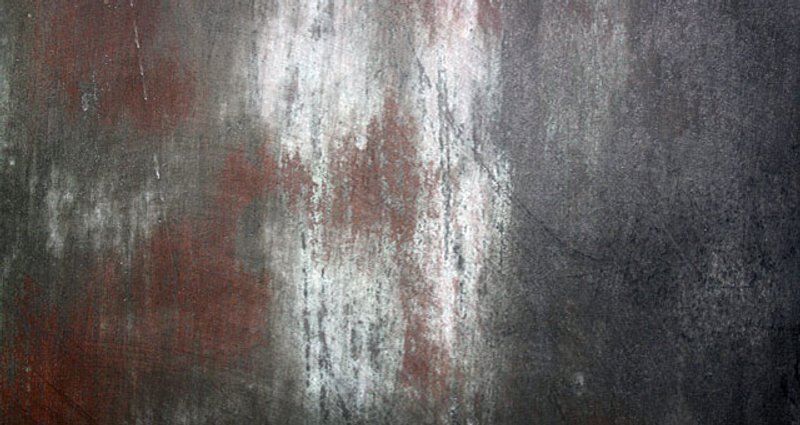 5 diverse grunge and dirty textures in high resolution to help you create depth in your designs. Free to download in JPG format.
Free Grungy Watercolor Textures & Photoshop Brushes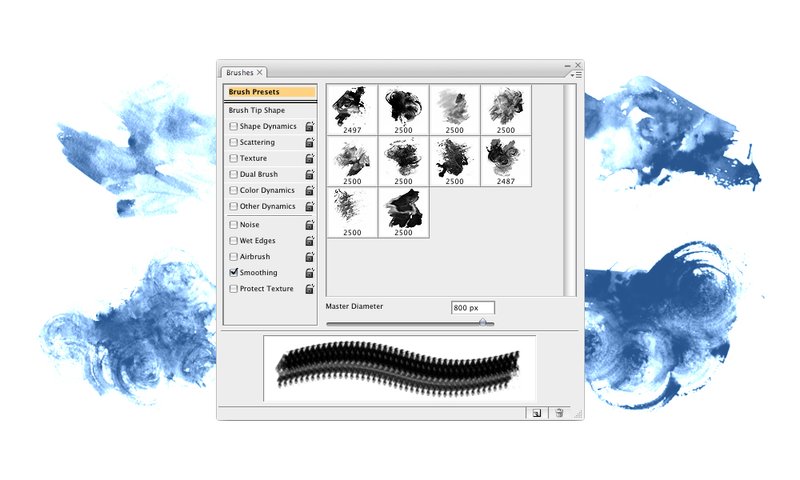 Add a grungy watercolor texture to your designs using this free set of PNG textures and watercolor Photoshop brushes.
More Free Textures
Textures are a versatile design resource that find use across web design, graphic design as well as print design projects. If you liked our collection of free grunge textures, do not forget to share this post with your fellow designers.
Before you go, we leave you with more free texture collections from our site: